Student Housing 2023 - How to Sort Your Utility Bills?

Starting your student-housing life? Or an old-pro, back after the summer break and ready to hit the books for your final year? Either way, student life can be stressful enough, paying your utility bills need not be a hassle. We walk you through a step-by-step approach so you can comfortably move into your student housing and save on your monthly bills.
What to do When You Move In?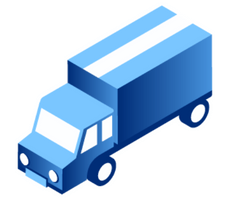 Congratulations! You have managed to find some good student housing and it is now time to move in. Apart from the hardy task of packing and unpacking your things, there are tons of other items you will need to look after as soon as you settle into your new home, specifically;
These aren't fun things to set up, we know. Unfortunately, they are inevitable items to look after when renting a home as your landlord will not be paying these utility bills for you.
We break down each item in detail below so that you know how to set these up and save along the way! Your monthly rent is surely high enough as it is, you do not want to pay more than necessary on your utility bills.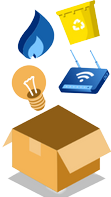 Moving house? Set up all your utilties at once!

Set up your energy, broadband and waste in one hassle-free call!

Ad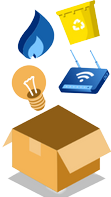 Sorry, we're closed right now!

We're currently closed but please leave us your number and we'll give you a free callback as soon as we'open!

Ad
Register with a Broadband Provider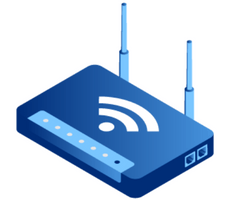 Unless you plan to continually use your phone's data or 5G, you and your flatmates will want to register for a broadband plan.
As setting this up can sometimes take a few weeks, you will want to call about this before moving in so you aren't left without connectivity for those first few days of school.
There are two drawbacks to internet plans in Ireland that you need to keep in mind when signing up for broadband:
Most broadband providers only offer 12-month contracts, which isn't ideal for students who aren't staying for the entire calendar year.
The internet speed you will receive depends on the cables that lead to the home you are renting. Every provider will connect to the same cable. Consequently, if you don't happen to live in a place with high-speed internet, it doesn't matter which company you sign up with, you will not have a fast connection.
How to choose a broadband provider for your student housing?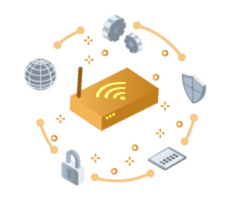 The easiest way to register is to compare the market. Here are some of the factors and questions you want to examine before choosing a company to work with:
What are the customer reviews for the company? Are these positive or negative?
Is there permanency for the plan? If so, can you take the plan with you if you move before the end of the contract?
How much is the monthly cost? Are there any extras included with the plan such as TV channels, Netflix, or Prime Video?
What are the maximum internet speeds promised?
Is there an installation fee or does it come included?
With these answers, the choice will quickly become clear as to which company is the right one for you.
Unsure which broadband provider to go with? Take the guesswork out of the equation, call one of our broadband experts at 01 903 6556 and set up all your utility bills in one single phone call. They will verify the available speeds for you, compare the market, look for student discounts, and advise which option is right for you.
Register for Your Electricity and Gas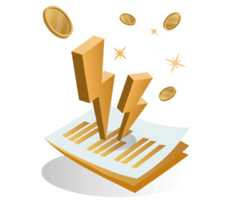 Once you have your broadband plan selected, the next items to look after are your electricity and gas bills. This is a little more complex than the internet but, we go through everything you need to know here.
As soon as you move into your new student housing, the first thing you will want to do is ensure you will not be paying for the previous tenant's bills! Although your landlord should have looked after this for you, it is unfortunately not always the case. Here is what you need to do and avoid paying more than you should:
Locate the electricity and gas meter.

If you are renting a house, most energy meters will be located in a box on the outside of the home. If you are in an apartment complex, these can be in a utility room. You will need to contact the building manager to access it. It is important to note that all student housing properties will have an electricity meter, but not all are equipped with a gas meter. It is possible your dwelling runs all its appliances and boilers on electricity only.

Determine the type of meter it is.

There are four types of meters in Ireland, pay-as-you-go, smart meters, nightsavers, and credit meters. Your landlord should be able to tell you ahead of time which type you have, otherwise, have a look at our guide on meter types and readings. Typically, pay-as-you-go meters are the most expensive way to pay for electricity. Ask your landlord to change to a credit or smart meter so you can save on your monthly energy bill.

Take a photo of the meter reading.

Ideally, you do this before you turn on any lights in your home! Most energy providers will accept a photo of the meter reading with a newspaper displaying your move-in date next to the meter in the photo. This indicates your energy consumption starting point. Anything used before the number displayed is not yours to pay!

Contact the existing provider.

Once you have the meter reading and photo taken, you will want to contact the existing energy provider and give them the number displayed on the meter. Explained you have just moved in and that you only want to pay for any electricity and gas used from this number onwards.

Compare the market.

Regardless of who the existing provider is and the type of meter installed, you are under no obligation to stay with this company. The Irish energy market is a free market and prices can vary greatly between companies. Even the governing body, the CRU, recommends switching providers every 12 months for optimal savings.

Register with an energy provider.

Once you have looked at what is available for energy plans, you will need to register and open an account in your name with one of these companies. Similar to broadband plans, many companies offer better prices in exchange for 12 or 24-month permanency. If you still have doubts, just call one of our energy experts at 01 903 6556. It is a free service and our agents will gladly answer any question you may have and guide you in painlessly setting up your utility bills.
Now that you are all set, be sure to check out our various energy-saving tips guides and help keep your bills as low as possible.
Important! Some properties have a pay-as-you-go meter because of accumulated debt by the previous tenant or landlord. Be sure to specifically request the existing provider to remove any debt from the meter. If you just start topping up without advising the supplier, you could be inadvertently paying off someone else's energy debt!
Register for Your Water Consumption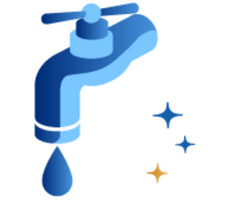 Not only do you have to pay for the energy you consume, but, since 2018 in Ireland, you can potentially be charged for the quantity of water you use.
Irish Water is the entity which handles water consumption in the Republic. As a new tenant, you will need to register an account with them when you move into the property. You can do so online or by calling them at 1800 278 278, representatives are available 24/7, 365 days of the year.
You will need to provide the following information when registering:
Your full name
The address of the student housing you are moving into
Your contact information
Your Irish Water account number (if applicable)


Save On Your Moving In Costs!
Get up to 60% off all your home lighting needs!
Why do I have to register with Irish Water?
Registering will allow the company to contact you if there is ever an outage, issue, or scheduled work that affects your home.
You would hate to try and get ready for your big date only to be without water and unable to shower!
Registering avoids these issues as you would receive advance notice and can plan accordingly - ie; take that shower in the morning or at the gym as you know you won't have any the evening of your outing.
Will I be charged for water usage?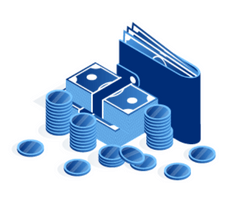 No! Although, since 2018, Irish Water has introduced an 'excessive water usage' charge. This is aimed to curb consumption for homes which use too much water and charge them for overuse.
Rest assured, unless you leave the tap flowing regularly, you are unlikely to fall into this category. According to the CER, the average four-person home in Ireland uses 125,000 litres of water per year.
The excessive charge is applied to homes that consume over 213,000 litres of water per year, this is almost double the average usage. On top of that, Irish Water has announced they will not send invoices before October of 2023.
Fair usage Water is the source of all life, not having to pay for its access doesn't mean you should take advantage of it. Please consume responsibly and do your part for the environment in preserving this liquid gold!
Register for Your Bin Collection
In Ireland, the collection of your household waste is managed by the private sector. Although most citizens are unaware, the collecting of your bins is an open market in Ireland, exactly like the energy and broadband sectors.
This means that there are multiple waste companies which can recover your home's rubbish, compost, and recycling bins.
How does bin collection work?
Depending on where you live, you will either have a communal bin or a kerbside collection system. Some providers use wheelie bins while others use bin bags to collect the different refuse.
In almost every case, providers separate them with the following colour coding:
Brown bins: These are for organic waste and composting.
Green bins: For recycling material
Black bins: For all other general waste.
Further separation sometimes occurs, your bin collecting company will advise you of which items to put in which bin.
The collection frequency varies but generally is every week or two.
How are waste invoices calculated?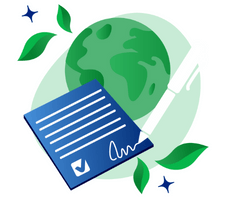 Again, this will depend if you have a communal or kerbside system. Most providers offer a flat rate system which includes a maximum amount of recluse to be collected by weight, ie: 40 kilos per month for €18.
If you exceed the weight limit, you are charged an extra per kilo.
Don't forget to use your nearest recycling centre for hazardous items like batteries or paint, as well as large items like sofas and shelve units.
Moving in Tips There are tons of things to think about and look after when you first move into a property, check out our moving-in tips and checklists for help in the matter.
Register for a TV Licence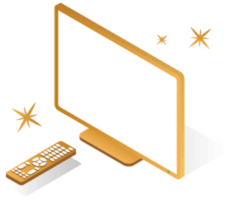 Even if you plan to only watch programmes on Netflix or online, every home in Ireland with the capability of receiving a TV signal needs to register for a TV licence.
Failing to do so can result in a fine between €1,000 to €2,000. Since a licence only costs €160 per year, it is easiest to avoid the risk and simply register.
Only if you intend to watch TV from a computer, tablet, or phone which doesn't have the capability of receiving a TV signal will you not need to pay for a TV licence.
An Post handles the payment of the licence which can be made by the following methods:
In-Person at your local An Post office.
Calling An post at 01 705 8800. Credit card payments only over the phone.
By mail and sent to the nearest Records Office.
Online by credit card only.
How to Sort Bills for Student Housing?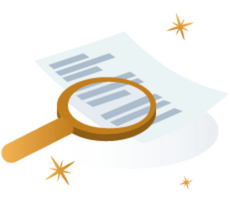 Let's face it, with the high cost of housing in Ireland, most student housing in Dublin is often shared accommodation. This is great to lower the monthly rental costs and share the burden of the monthly utility bills but can be a headache when it comes time to settle these bills and apply student discounts.
First and foremost, take the time to have a conversation with all of your housemates and set out the ground rules from the start.
Apart from the cleaning rotation, you need to keep track of all the various bills to pay, including the rent itself!
Here are some options on how to best keep track and ensure everyone pays their share:
Set up an excel sheet. This is a quick and easy way to keep track of all communal expenses, see who has paid for what and can even help set up a budget.
There's an app for that! No surprise here, there are a variety of apps on the market which help you monitor and divide your student energy bills evenly. Acasa is an example of one with good reviews and free of charge as is Splitwise.
Divide responsibility. To avoid one person being overwhelmed with all of the financial burdens, it may be easiest to divide the bills amongst flatmates. It does complicate tracking a little, but at least everyone is accountable for an item.
Getting a joint bank account Although seemingly a good solution to have all payments coming out of one single account, it does come at high risk. Should you ever miss a bill, or have one irresponsible unpaying flatmate, everyone's credit score can be affected. You also expose yourself to the disgruntled housemate withdrawing funds from the account, to which you will have zero legal grounds.
Student Housing Types
Getting to grips with these student energy bills and discounts will very much depend on what type of student housing you are living in, and will generally fall into one of the two categories below.
On-campus accommodation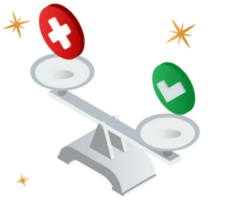 This type is particularly suitable for first-year students who may be unused to living away from home, and are unfamiliar with the area surrounding their university of choice. On-campus housing has many advantages such as:
Your student energy bills tend to be included in the set fee you pay for your rent.
Being on campus lowers your transportation costs and eases access to your classes
Student housing is often filled with social activities. This makes it easier to create new friendships, especially in that first year.
Being on campus also makes assistance and help easier to access.
Contact your campus student housing center for assistance in finding the right accommodation for you.
Off-campus accommodation
If you decide to live off-campus, there are little chances that your utility bills will be included in your rent. In this case, you'll need to be on the ball and follow the above-mentioned steps and shop for student discounts when possible.
There are advantages of selecting off-campus housing, these are:
Better separation of social and school life
Easier access to a part-time job to help make ends meet
Easy access to nightlife
Fewer distractions compared to on-campus life
Budgeting for bills Unsure if you are getting a good deal or not? Have a look at the average cost of gas and electricity in Ireland to see where you stand.
Moving Out of Student Housing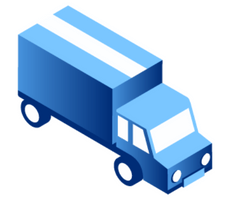 As with moving in, when you are ready to leave your dwelling, you will want to make sure to do the reverse order of the above-mentioned steps.
Essentially, take a final meter reading (take a photo once again as evidence) on the day you move out and call the various utility suppliers and ask for a final bill to be sent based on your meter readings.
You will need to give a forwarding address for the final bill, so be sure to have yours ready when contacting the utility company for the final bill.
Keep in touch with your flatmates so everyone can pitch in their share for the amounts due.