Gas Networks Ireland: Bord Gais, Ervia & Services

Gas Networks Ireland has been operating in the Republic of Ireland providing natural gas services, in various incarnations, since 1975, when it was named Bord Gáis Eireann. In the early 2000's it was divided up to keep in line with EU public utility reforms which required separation of utility companies into transmission operators and distribution system operators.
---
The consumer branch was renamed Bord Gáis Energy and sold to the Centrica consortium, and the distribution network became Gas Networks Ireland, managed by Ervia.
Gas Networks Ireland is responsible for supplying, updating and maintaining the Irish natural gas supply system. They are also the company responsible for dealing with gas leaks and emergencies, so if you're connected to the natural gas supply be sure to take note of their emergency number:
GAS EMERGENCY NUMBER 1850 20 50 50 If you smell gas, suspect a leak, or think a pipeline may have been damaged, and for some reason you can't get through to the emergency number above, dial 999 straightaway. Turn off your gas appliances and the gas supply at the meter, open windows and doors, and don't smoke or use any source of fire. Also do not unplug or switch on any electrical appliances as it may cause a spark.
Note that if there is an electrical outage your gas appliances will also not work and you should switch them off.
Where Does Ireland Source Its Gas?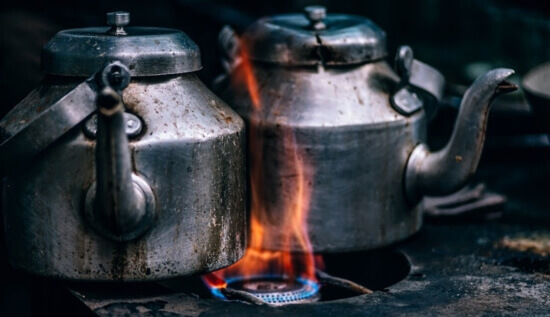 Most of Ireland's current gas supply (58%) comes from the Corrib and Kinsale gas fields. The remainder is imported from Britain (Scotland, via a subsea pipeline system) as we currently do not produce enough supply to meet our consumption, and as a result of this, the British gas market affects our natural gas prices strongly. Before the Corrib gas field started supplying Ireland with gas, a staggering 96% of gas was imported from Britain.
It is expected that the current output from Corrib will soon begin to decline, increasing Irish dependence on importing gas, unless a new gas field is discovered or usage is reduced. For more information on how to reduce your usage and gas bills, you'll soon be able to check out our handy guide on ways to save energy at home.
However it's not all gas gloom and doom as Gas Networks Ireland also has a plan in place to replace 20% of its supply with renewable gas (biomethane) by 2030, a reasonable plan given that Ireland has the highest potential in the EU for renewable gas production per head. This will hopefully have a knock-effect on gas prices and result in savings for end customers.
The Irish gas network forms a high-pressure loop through Cork, Dublin, Galway and Limerick with spurs to some towns such as Louth and Waterford. There are then pipes with less pressure which distribute supply to urban areas. Make sure your home gas supply, meter and appliances, are serviced and checked every 12 months by a Registered Gas Installer in order to avoid any dangerous situations.
---
Bord Gais Eireann

Bord Gáis Eireann was originally set up as a semi-state company in 1975, before becoming a utility state provider in 1976, and then went on to acquire several gas companies in Dublin, Clonmel, Cork, Kilkenny and Limerick. As previously mentioned, Bord Gáis Eireann underwent some minor branding and structural changes in the early 2000s, with the retail arm being named Bord Gáis Energy, and the supply network Bord Gáis Networks.
Did you know?Bord Gáis acquired Dublin Gas, previously known as the Alliance and Consumers' Gas Company, in 1987. Dublin Gas was founded in the early 19th century by none other than Daniel O'Connell!
The Irish gas market was deregulated in 2007, and Bord Gáis Energy entered the residential market in 2009. On July 1st 2014, in order to satisfy the terms of the EU/IMF bailout, the retail business was sold to Ervia, along with the Bord Gáis Energy trading name (avoiding the need to rebrand as Electric Ireland were forced to), for a cool €1.1 billion.
As part of the deal and to now distinguish the two different companies, Bord Gáis Networks had to rebrand and is now known as Gas Networks Ireland, or Líonraí Gáis Éireann.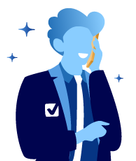 Get free energy advice from Selectra and switch to a great offer!
Our energy specialists can help you switch to a better energy plan in just a few minutes.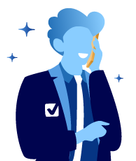 Save money on your energy bills with Selectra.
Selectra is currently closed. You can leave your phone number and get a free callback.
---
Ervia
In June 2014 Bord Gáis Eireann became Ervia, a state owned utility network provider, managing the previous gas distribution network under the control of Gas Networks Ireland, in addition to Irish Water and Aurora Telecom.
---
Services
Gas Networks Ireland provides several key services for Irish residents, which we've detailed below.
Dial Before You Dig (DBYD)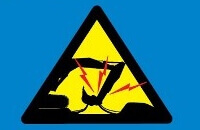 If your property has gas then it stands to reason that there is a gas pipeline buried in your garden or under your driveway or patio. When considering any home improvements which require excavation work such an extension (or a pool, if you've won the lottery!), then it is absolutely essential that you find out where the pipeline is.
Accidentally rupturing a pipeline can cause disruption to the supply network and severe injury, possibly even death. You will also be liable for any repair work to the pipeline.
To avoid such potentially dangerous situations, Gas Networks Ireland provides both a telephone number and an e-mail which you or your contractor can contact before beginning work, to find out exactly where the pipeline is.
DBYD contact number: 1850 427 747 DBYD email address: dig@gasnetworks.ie
Gas Service Renewal Programme
If your gas meter is within your building line or porch area, then Gas Networks Ireland will reinforce the safety of your gas services (by replacing or moving the existing pipeline), free of charge.
It will take roughly three hours and includes free additional safety checks, as well as replacing and repairing any plants or groundwork affected by excavation. The service is being rolled out in phases in different areas and you will be contacted by Gas Networks Ireland ahead of time to arrange an appointment when it's rolled out in your area.
If you'd like more information or to find out when the renewal programme is coming to your region, you can call Gas Networks Ireland dedicated Gas Service Renewal Programme department on 1850 427 737.
Gas Supply Connection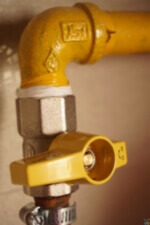 If you're not connected to the natural gas supply pipeline, and you'd like to be connected up you'll first need to check if your house is able to connect to a nearby supply. To do this, check out your address or Eircode on the Domestic Gas Map.
If you've verified that you're able to connect, the next step is to apply, and pay, for your connection online. If the distance to be connected is less than 15 metres, then a flat rate applies (€249.70 incl. VAT) whether you carry out the trenching work yourself or through Gas Networks Ireland, so it makes sense to allow Gas Networks Ireland to do the heavy-lifting.
On the other hand, if the distance is greater than 15 metres, then you can opt to carry out the trenching work yourself and pay an additional €10.97 per metre on top of the flat rate, or have Gas Networks Ireland carry out the trenching work at €51.32 per extra metre.
This means that if the distance was 18 metres and you carry out the trenching work yourself, then the fee payable to Gas Networks Ireland would be:
€249.70 + €32.91 (€10.97 x 3) = €282.61
If you'd rather let Gas Networks Ireland take care of everything, the cost for an 18 metre connection would be:
€249.70 + €153.96 (€51.32 x 3) = €403.66.
Meter Key
When your meter is installed, the RGI(Registered Gas Installer) should provide you with a meter key which you'll need to open your meter box if you want to turn off the gas supply or take a meter reading.
If you've lost your meter key or have moved into a new house and haven't been provided with one by the previous occupant, you can fill in your details online in this form and Gas Networks Ireland will send you one free of charge.
You'll need your contact details, your address, and your GPRN, to fill in the form.
Meter Replacement Programme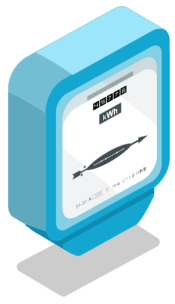 If your current meter is over 20 years old, then you can have it replaced by Gas Networks Ireland for free. The removal of the old meter and installation of the new one takes approximately 45 minutes.
To request this service you first need to fill out the gas meter replacement form with your contact details, GPRN, and your preferred time for an appointment.
You'll then be contacted by Gas Networks Ireland to finalize the appointment time, an installer will visit your property to remove the old meter, install the new meter, and carry out safety checks (during which time your supply will be disconnected).
There are currently no Smart meters available for gas in Ireland, although future plans include the possibility of integrating smart gas services with the existing Smart electricity meters.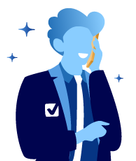 Looking for a Smart Meter?
Speak to one of our energy experts and get the best smart meter tariff hassle-free.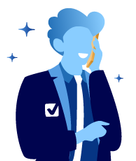 Save money on your energy bills with Selectra.
Selectra is currently closed. You can leave your phone number and get a free callback.
Submit Meter Readings
As Gas Networks Ireland manages all the meters in the country, you can also directly submit your meter readings to them regardless of your gas supplier. Gas Networks Ireland takes four readings a year and the remaining two are estimated, so we recommend submitting your own readings in order to keep your bills accurate.
Meter readings can be submitted on the gas networks submit meter reading page using your GPRN. If you have any doubts on how to read your meter, refer to the instruction manual you should have received during or after installation.
Vulnerable Customers
As with electricity, there are services available for vulnerable customers in order to safeguard and prioritize them in the event of supply interruption. We've put together all the information for vulnerable customers and priority customers if you'd like to find out more.