Waste Supplier Reviews
Which bin collecting provider should you choose for your home?
Read Supplier Reviews
Waste Guides
Learn all about bin collection, recycling, billing, switching and much more!
Waste collection is a vital service, which without proper management would result in pests and environmental damage. But where do you start with managing the waste in your home, and where can you look to find the best information or prices? Let's take a look at this in these articles.
What exactly is waste?
Waste is defined as a material which after its primary use, is no longer wanted, and is then discarded. This disposal can come in many forms, from using your general waste bins, visiting a civic amenity centre, or arranging for a waste collection company to handle your waste for you.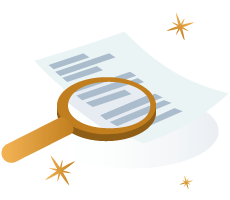 Let's take a quick look at some waste statistics.
In 2019, Ireland generated roughly 2.9 tonnes of waste per person, totalling an approximate 14 million tonnes over the year
1.1 million tonnes of this waste consisted of packaging
70% of waste placed within general waste bins could be recycled
The average household in Ireland discards food waste to the value of between €400 to €1000 per year!
Each form of waste disposal comes with its own benefits or pitfalls, but the first thing we need to know when we throw something away, is how to do so, and which disposal facilities to use.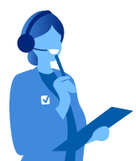 Sort out your home bills today.
Find out how much you could save with Selectra's help.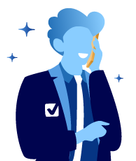 Save money on your home bills with Selectra.
Selectra is currently closed. You can leave your phone number and get a free callback.
What are my waste disposal options?
As we are all aware, human activity is having an adverse effect on the environment. This comes in a multitude of forms, such as gas emissions from industrial sources, the exploitation of resources for fuel acquisition, or by polluting the environment by improperly disposing of our waste. Thankfully, proper waste management can help with all three of these aspects, while saving you some money along the way.
There are several ways that you can choose to dispose of your refuse, but the best place to start is choosing a waste collection company to service your home.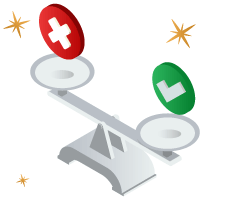 When you are searching for a waste collection company, there are many things to consider, such as:
Does this company service my area?
What forms of waste collection bins do they offer?
Do they offer bins of an appropriate volume for my needs?
Are the plans right for my budget?
While if you are unfamiliar with this system it can be confusing, but in essence, it is the same concept as checking for the best energy prices or changing your broadband provider. Each company may have their own pros and cons, but ultimately you simply require a household utility service that doesn't break the bank.
As waste collection companies often limit their collection volume per household or charge by the bin collection weight, you can also utilize facilities such as recycling centres, civic amenity centres, or bring banks. These facilities are free to use, but allow you to recycle any excess waste or items that cannot go into traditional recycling bins, helping the environment and reducing your bills.
Waste collection package types
With waste collection, there are different forms of service plans to suit your needs. These consist of selecting the waste bins you require, what their content volume should be, their collection regularity, and their price range. This is then further split into three forms of collection-charge or plan types.
Standard service
Designed for high waste output households. Customers are charged at a set monthly amount throughout the contract length. These plans also feature a maximum waste collection limit per year, with a penalty surcharge for every kg over the annual limit. Monitoring your waste bin's weight history to ensure that this is not exceeded is highly recommended.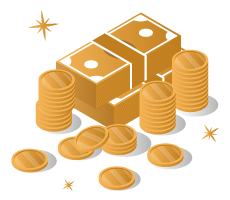 Pay by weight
Designed for households who produce a lower volume of general waste and are efficient recyclers. These plans often feature a set service surcharge for the period of service, followed by a charge for every kg collected in each bin. Each bin may have a different value per kg, with the general waste being higher due to it being of the heaviest usage, and to encourage responsible recycling.
Pay by lift
For those who require their waste collected very infrequently, such as once or twice per season. Pay by lift also carries a set period service surcharge and a charge per lift. The charge per lift tends to be more expensive with this option, however, it can work out more cost-effective overall for those who work away from home throughout the week, or for holiday lets.
So, which is the best waste collection company in Ireland?
This would depend on what you are looking for, your criteria, and what you are willing to pay. No one waste collection company services every area, so you will need to do a little research to check who operates in your area. This information can be easily found by checking the Gov.ie or your local authority's website. The largest and most commonly used companies currently available are:
Waste and the environment
Ireland's national waste policy was reviewed in 2020 to focus on The Circular Economy Policy. This policy has one simple goal; to ensure that when a raw material enters the economy, it is reused and recycled as many times as is possible before its ultimate disposal. When it is ultimately disposed of, this should be through repurposing such as anaerobic digestion or energy generation rather than landfill disposal.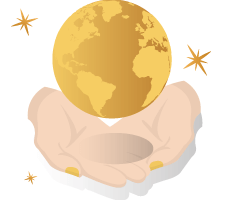 The EPA (Environmental Protection Agency) is responsible for setting the internal policies and practices of responsible waste collection and disposal within Ireland. All suppliers must also have a valid waste collection permit in order to comply with the law. This is referred to as an NWCPO permit (National Waste Collection Permit Office), which is proof that the waste collection company operates within the law, and in an environmentally friendly manner.
Commercial companies can be issued with a fine of up to 15 million euros or up to 10 years imprisonment for consistent improper waste segregation or disposal. Domestic customers can also be charged up to €30 per instance of waste being placed in the wrong recycling or waste bins, so it really does pay to make sure you know which recycling bins are right for the material at hand.