Energia Business Energy: Offer, Prices, and Contacts

---
In Ireland, business energy plays a vital role in powering the country's thriving commercial sector. With a diverse range of industries, from technology to manufacturing and hospitality, businesses require reliable and cost-effective energy solutions to fuel their operations.
The dynamic energy market in Ireland offers businesses various options for sourcing renewable and traditional energy, enabling them to align with sustainable practices and optimize their energy consumption. And Energia Business Energy is a significant player in the Irish energy market.
What Is Energia Business Energy?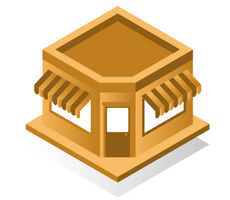 Energia Business Energy is a leading energy supplier in Ireland that specializes in providing energy solutions tailored to meet the needs of businesses. It provides electricity, gas, green electricity and energy efficiency services like lightning solutions and microgeneration schemes to support sustainable practices.
Energia stands as the longest-serving and premier supplier of Green Electricity  in Ireland. Guided by a commitment to sustainability, our comprehensive portfolio comprises over 40 onshore and offshore wind farms, solar installations, bio-energy facilities, and energy storage projects.
With their expertise and commitment to customer satisfaction, Energia Business Energy is a trusted partner for businesses seeking reliable and environmentally conscious energy solutions.
Facts About Energia Business Energy
Founding Year: 1999
Formerly Known As: Viridian Group
Group Chief Executive Officer: Ian Thom
Industries: Consumer, Energy, Renewable Energy
Market Share: 28% of the business electricity and gas market and 37% of Irish SME business
Investment: €500m in Irish energy generation infrastructure in Dublin
Specialities: Energy provider - Gas and electricity, Generation - Renewables, and Generation - Conventional
Employees:250
Who Is Energia Business For?
Energia Business is primarily for businesses and organizations of all sizes and across various sectors in Ireland. Their services cater to a wide range of industries, including manufacturing, technology, hospitality, retail, agriculture, healthcare, and more.
Energia Business is designed to meet the specific energy needs of commercial customers, providing them with reliable and energy saving solutions. Whether it's electricity or gas supply, energy procurement, or energy efficiency advice, Energia Business aims to serve the diverse energy requirements of businesses in Ireland.
What Does Energia Business Energy Offer?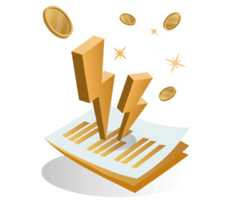 From electricity and gas supply to renewable energy options, energy efficiency advice, and smart metering, Energia Business Energy is committed to helping businesses optimize their energy usage, reduce electricity costs, and embrace sustainable practices.
Energia boasts a renewable energy portfolio consisting of 15 onshore wind farms generating over 300MW of electricity, with an additional 900MW through power purchase agreements.
What's Included with Energia Business Energy?
Energia Business Energy offers a wide range of energy solutions and services for businesses in Ireland, including:
Electricity

With a customer base encompassing over 50,000 Irish businesses, Energia is dedicated to providing reliable energy solutions while embracing sustainability. As part of the Energia Group, it has invested €550 million in new wind farms, underscoring their commitment to green electricity generation.
Also, started 2 gas fired power stations near Dublin ensure the fulfillment of rising electricity needs in the region. Energia offers businesses the choice between conventional power and renewable energy, making them a licensed electricity supplier authorized by the Commission for Energy Regulation.

Gas

Energia proudly serves a thriving community of 50,000 satisfied Irish businesses and remains a trusted partner in the energy sector. Importing approximately one-third of Ireland's natural gas, Energia has become the preferred supplier for over 25% of the country's largest gas users.
As a licensed gas shipper authorized by the Commission for Energy Regulation, Energia ensures reliable and efficient gas supply to meet the diverse needs of businesses across Ireland.

Green Electricity

Energia being Ireland's premier provider of green energy, propels your business forward with sustainable solutions. By harnessing Ireland's abundant natural resources, including wind, solar, and bioenergy, along with cutting-edge technology, it offers industry-leading plans and personalized pricing to deliver green energy packages that cater to businesses of all sizes and sectors.
Their commitment to renewable energy ensures that your company can thrive while reducing their carbon footprint and support clean energy sources for environmental impact.

Energy Efficiency

Energia Business Energy provides expert advice and guidance to businesses on energy efficiency measures, helping them optimize their energy usage and reduce costs.

Smart Metering

Energia Business Energy offers smart metering solutions that provide businesses with detailed insights into their energy consumption, enabling them to make informed decisions and improve efficiency.

Electric Vehicle Charging

Energia Business Energy supports businesses in adopting electric vehicles by providing tailored charging infrastructure solutions for workplaces, helping to promote sustainable transportation.

Energy Procurement

Energia Business Energy assists businesses in procuring energy contracts, ensuring competitive rates and favourable terms to help manage energy costs effectively.

Customer Support

Energia Business Energy customer support offers a dedicated 24/7 helpline, to address any queries or concerns businesses may have regarding their energy supply and services.
Energia sponsors Seachtain na Gaeilge, Wexford Youths Women's FC, Leinster Rugby, the IRFU, and the All-Ireland League, showing their commitment to cultural events and sports in Ireland.
How Much Does Energia Business Energy Cost?
The cost of Energia Business Energy can vary depending on factors such as the size of the business, energy consumption, specific energy requirements, and the chosen energy plan or contract. Energia offers competitive pricing options tailored to meet the individual needs of businesses.
To determine and compare the electricity prices for your business, it is recommended to contact Energia directly or request a quote from their website.
What Is Energia Business Energy Rewards?
With Energia Rewards, your business can enjoy exclusive discounts and money-saving offers that benefit everyone. Access significant savings at high street stores, local shops, and online platforms, making everyday expenses more rewarding.
Their esteemed partners include Sketchers, Lloyds Pharmacy, Easons, Choice Hotel Group, and many other trusted brands. Take advantage of these perks to enhance the value and enjoyment of your business operations.
Energia Park in Donnybrook is a vibrant venue that hosts school cups, local club games, and Ireland women's international matches. Additionally, Energia has partnered with Sail Training Ireland to sponsor an exhilarating sea voyage on the Pelican of London tall ship, offering a unique and memorable experience to 28 individuals.
What Are Energia Business Contact Number?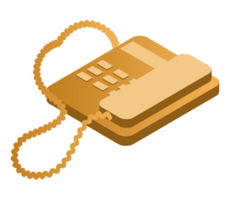 Contacting Energia Business Energy is a hassle-free process. You can reach out to their customer service hotline for prompt assistance or email to discuss your specific requirements. With a commitment to exceptional customer support, Energia Business is devoted to addressing all your business energy needs with utmost care and efficiency.
Energia Business Contact
Contact Method
Details
Business Phone Number

0818 363 744


Mon-Fri: 9 am-5 pm
Business Fax Number

(01) 869 2050

Email
[email protected]
Post
Energia Customer Solutions Ltd.
t/a Energia
The Liberty Centre
Blanchardstown Retail Park, Dublin 15
D15 YT2H
Find out more about our offers from energy, broadband and waste collection providers!