What Are Average Gas and Electricity Bills in Ireland?

You may have heard figures for average electricity bill and gas usage in Ireland, but do these figures accurately represent Irish households? Discover the current average costs for electricity and gas in Ireland and see if you are one of the many Irish overpaying for their energy bills.
---
What Is the Average Electricity Usage in Ireland?
Before we look at the average electricity and gas bills in Ireland, we first need to understand how energy providers calculate these quotes and estimates. We break down the calculation process into four easy-to-understand sections
The Commission for Regulation of Utilities (the CRU) is tasked with monitoring and collating information from Irish electricity and gas providers. According to the CRU, the average annual usage of electricity for an Irish household is 4,200 kWh.
What is a kWh?A kilowatt-hour (kWh) is a unit of energy equivalent to 3.6 megajoules used to measure electricity and gas consumption.
This works out to approximately 350 kWh per month. However, this amount can vary greatly from month to month. School holidays or situations where more people are at home than usual can increase this figure. For household trips or holidays, when fewer people are at home than is the norm, this figure can decrease.
If the home heating and hot water system in your house runs on electricity, you will also see an increase in this figure, especially during the winter months.
Lastly, the size of your household and how many people live in it will also greatly affect this figure. A one-bed flat with one occupant will not use up as much electricity as a four-bed detached house with five residents.
What Is the Average Gas Usage in Ireland?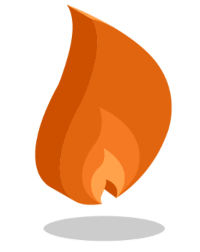 The CRU has placed the average gas consumption per household in Ireland at 11,000 kWh per annum. Why is gas consumption so much higher than electricity consumption, at 11,000 kWh compared to 4,200 kWh?
The reasons lie mainly in the way gas is used. Almost 64.7% of the energy used in EU households is used for home heating. As the main purpose of natural gas usage in Irish households is heating, meaning the amount of energy needed for heating will naturally be almost double the energy needed for other energy consumption purposes.
Given that the Irish climate is considerably more inclement than many other countries in the EU, it stands to reason that the amount of energy we consume to heat our households will be higher than the European average.
Also, gas boilers are not as efficient as electric radiators, losing at least 10% of the energy consumed. For every kilowatt-hour of gas used up, only 90% of it will be converted to heat.
In theory, usage of 11,000 kWh per year will result in an average of 946 kWh consumed per month. In reality, most gas consumption for any household will occur in the colder months.
As with electricity, factors such as the size of the home and the number of occupied rooms will be contributing factors to the amount of gas your household consumes. Unlike with electricity, since gas is mainly used for heating, your home's Building Energy Rating (BER), level of insulation, and air-tightness will also greatly affect your usage.
What If I Use More or Less Energy Than the Average Household?
Going under or over the average usage figures of 4,200 kWh for electricity and 11,000 for gas, shouldn't, in theory, be a problem. However, if the consumption of your household is significantly less than the average amount, you may be liable for extra charges.
Are There Lower User Charges for Electricity and Gas?
If your household uses less than two kWh of electricity a day in any two-month billing cycle, your household could be liable for an additional charge named the low user standing charge. Not all suppliers charge a low user charge, but some, such as Electric Ireland, do.
The purpose of a low user standing charge is to help the electricity or gas supplier recover costs associated with supplying your household when they cannot make any profit.
Costs incurred could include:
Maintenance
Meter reading
Servicing
The low user standing charge will add between €5 - €6 per billing cycle and will mostly affect billing for uninhabited houses or rentals. Customers who receive the Free Electricity Allowance are not liable for the low user standing charge.
If you consume most of your electricity at night (which is common for consumers with storage heaters), you should consider signing up for a nightsave tariff.
What's the Difference Between the EAB and Average Usage?
The EAB is the Estimated Annual Bill. Every electricity and gas supplier is required by the CRU to give an EAB for comparison purposes. The EAB is calculated by multiplying the standard rates or discounted rates of a supplier with the average annual usage amount of 4,200 or 11,000 kWh and adding on standing charges, VAT, and levies.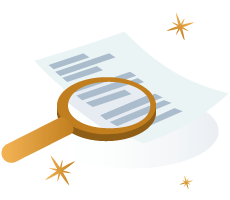 While using the average annual usage amounts is helpful by setting a level for all suppliers to be compared against, and also to help customers see which are the cheapest energy deals, it is not all that helpful for calculating the average annual bill for your household.
For usage increases, the cost per unit of electricity or gas works out cheaper, as all the other bill add-ons (a standing charge, PSO levy, etc.) are spread out thinner. Conversely, as usage decreases, the cost per unit increases, especially if it decreases so much you are liable for a low user standing charge.
To get a better idea of your individual household's consumption, you'll need to add up the kWh usage from your last twelve bills. This should give you a better idea of how much you'll need to budget for bills, and where your household stands regarding consumption. Does it consume more or less than average? Either way, to help both the environment and your pocket, we'd suggest checking out 101 ways to save money on your bills to help fight the cost of living.
Energy terms can be confusing. Head to our Gas & Electricity Glossary for help understanding energy jargon.
What Is the Average Electricity Bill in Ireland?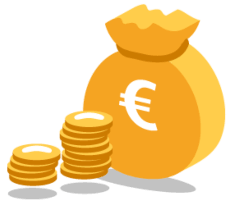 There are no official statistics available which outline the average electricity bill in Ireland. However, we can make a good estimate.
Since Electric Ireland is currently the most popular electricity supplier in Ireland, and that most Irish people default onto the standard rate, we can use Electric Ireland's standard unit rates to calculate that the average Irish annual electricity bill is approximately €2,020.
This works out to €367 for the average electricity bill, as they are usually sent out bimonthly. We remind you that the quickest and most effective way to save money on gas and electricity bills is to compare energy offers and switch energy providers every 12 months. This can usually save you anything from over €300-500 a year.
In the table below, you'll find the best electricity offers available from Ireland's largest suppliers.
*Figures are for illustrative purposes only. Calculations based on average consumption figures for an urban home with a 24-hour standard meter unless specified. All discounts and cashback have been applied. PSO Levy Rebate of €97.25 has also been discounted.
Last updated: 22/03/2023.
Customers can also save money on their bills through collective switching, as well as through energy schemes, such as the Fuel Allowance and the Free Electricity Allowance.
What Is the Average Gas Bill in Ireland?
Gas prices have been the main culprit behind the current inflation so with the rise in prices the average gas bill has also risen. As with our calculations for the average electricity bill, for the average gas bill, we can look at Bord Gáis' standard rate and work it out from there. The average gas bill in Ireland works out at €1,704 per annum, or €284 every two months.
However, do bear in mind that bills will be much less during the warmer months, and much more costly during winter. Gas seems like it might be a reasonably priced solution for heating and hot water, but have you looked into other solutions such as heat pumps?
What Is the Average Energy Bill in Ireland by Household Size?
To further delve into the cost of average gas and electricity bills in Ireland, we break down the average consumptions below according to the size of your home. Rather than simply comparing it to the national average consumption, this should give you even further details about the average bill for your home.
How Does Ireland's Energy Usage Compare to Other Countries?
Unfortunately, Ireland is a heavy energy user when compared to other EU countries. While consumption decreased during the economic crisis, the uptrend in employment and salaries afterward has seen a corresponding increase in our energy consumption.
Combined with our expensive electricity and gas, this trend has not only affected our pockets, but it also affected our ability to meet our 2020 carbon reduction goals, in line with the Paris Agreement.
The solution is to implement energy-saving measures in households and across the industries producing most of our carbon emissions. This will help to reduce both our carbon footprint and cut down on the financial impact on households. Ireland has also implemented a carbon tax to disincentive the use of fossil fuels and provide financing for offsetting CO2 emissions and investing in renewable technology.
Smart meters are just one part of the solution to us becoming more energy aware, and the construction of the Celtic Interconnector should also exert downward pressure on the price of energy in Ireland, leading to cheaper electricity.
How Does Ireland's Average Electricity Bill Compare?
Given the energy crisis throughout Europe and the rest of the world, the price of electricity is continuing to soar and it's getting more and more costly to pay our energy bills. The latest figures from Eurostat indicate that Ireland's electricity prices have increased by 13% since 2020 from €0.2616/kWh to €0.2974/kWh in late 2021 making Ireland's electricity the four highest across the EU:
Source: Eurostat
Last Updated: 22/09/2022
Find out more about our offers from energy, broadband and waste collection providers!