Security Cameras in Ireland: Which Is Best in 2023?

Security cameras are an incredibly important investment if you're concerned about your home security. There are so many different types of security cameras you can choose from so picking the right one for your property is vital. In our security cameras guide, we'll walk you through the different types of security cameras in Ireland and how you can pick the best one!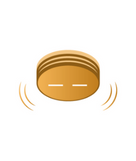 Let Selectra set you up with your home security!
Our alarm specialists can help connect you to a provider that will give you quote all on one free phone call.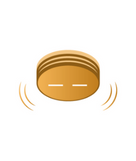 Selectra can help you save money on your energy bills.
Selectra is currently closed. You can leave your phone number and get a free callback.
What Is a Security Camera?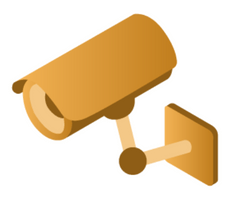 Security cameras in peoples' homes have been becoming more and more common in recent years as alarm providers have been offering more solutions to our home security problems. A security camera is a great - even essential - add-on to consider so you can have real peace of mind when you're out of the house for work or on holiday.
What Is The Difference Between CCTV and a Security Camera?
A common confusion that people have when researching their home security is the difference between a CCTV camera system and regular security camera for their home. In fact the two have some important differences that you should be aware of so you know what to look for for your property:
CCTV
A CCTV - or closed-circuit television - usually runs on a wired connection that feeds back into a monitor. They are typically used for monitoring industrial buildings or other public spaces, and are typically much more expensive, needing to be operated by a larger security camera crew.
Security Camera
A security camera - sometimes called a surveillance camera - is typically used in smaller settings such as in peoples' homes and businesses. Nowadays, these cameras operate completely wirelessly and can be accessed from an app on your phone. Typically, these will be the ones that you'll install in your property.
What Are the Advantages of a Security Camera?
Having a security camera at home can really help add some extra security at home and allow you to relax knowing that you can see what is going on at home at any moment without even being there. Here's a list of some of the key advantages of having a security camera added to your home's security system:
Less Anxiety When Away
Leaving the house for a long time can always be anxiety inducing, even if you're certain that you locked the door and shut all the windows. A security camera can help you relax by giving you the power to double check what's going on at any given moment.


Better Monitored Alarm Reactions
If you have a security installed along with your monitored alarm system, your house will be monitored 24/7 by a team of security professionals who will be able to tell exactly what time of emergency you might be having at your property. With a security camera, they will be able to tell a lot quicker which service you might require.


Footage As Evidence
If you do experience a break-in, the footage taken by a security camera can provide invaluable evidence for the gardaí to help you track down whoever broke into your property much faster. If you're burgled, it might help in recovering your stolen goods even quicker.
What Types of Security Cameras Are There?
There are a few different types of security cameras you can buy. The perfect security camera for you will depend greatly on where you need the camera and what your property is like. Generally, you can expect to find the following types of security cameras:
Indoor Security Cameras
An indoor security camera is usually a small, battery operated camera that's installed inside your house in a strategic position. You can of course have multiple cameras for more coverage so you can keep an eye on everything going on. Many indoor security cameras also have motion sensors so they only record if they detect suspicious activity.
Outdoor Security Cameras
Outdoor security cameras are usually placed on your external wall and are typically a bit bigger than indoor cameras. Outdoor cameras also have features such as night vision to detect activity in low light situations and are often wired, although wireless outdoor cameras do exist too.
Doorbell Cameras
A doorbell security camera is a popular option nowadays. Just by attaching the camera to your front door, you can see who comes to your door and even talk to people through an app on your phone when you're not there. This is great for checking who's coming to your door and receiving deliveries.
What's the Difference Between a Wired and Wireless Security Camera?
You can generally get two types of security camera connections: one which is wired up to your mains, and the other which is battery operated. Although there are pros and cons to both, typically if you're looking to invest in security cameras for your property, you will want to get a wireless one installed. These are much easier to set up and don't involve drilling holes to do the wiring! Wired cameras on the other hand are more often used for larger, industrial facilities.
What Is the Best Security Camera in Ireland?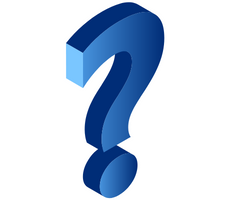 To get the best security camera for your home, you don't always have to go through your alarm provider. Although these will usually work seamlessly with your alarm system and your security app, sometimes you can find cheaper options for you to have your own security camera at home.
Which Are the Top 5 Security Cameras in Ireland?
Here's our list of the top 5 security cameras in Ireland for 2023. We've ranked them based on effectiveness and customer reviews!
Eufy Eufycam 2 Wireless 2-Cam Kit
This is a pack of two wireless security cameras that can be used as your outside cameras. They work over WiFi so you don't need to worry about having them installed with complex wiring, and you see everything live over the app. The Eufy Eufycam 2 Wireless 2-Cam Kit is available from Harvey Norman with a 4.8 out of 5 customer rating.
Blink Outdoor
The Blink Outdoor camera is Amazon's security camera offer. It boasts a two-year battery life and is well suited for outdoor security. It also films in 4K and has great night vision. It's available from Amazon UK with 4.4 out 5 for customer reviews.
Google Nest Security Camera
The Google Nest security camera works both as an indoor and outdoor camera and will operate 24/7 to make sure your property stays safe. It also has smart detection as well as work seamlessly with your other Google devices, like your Google Hub. The Google Nest camera is available from Currys with an 8.2 out of 10 customer rating.
Swann Enforcer 4K Ultra HD
This is a handy add-on to extend your security camera system at home. It comes equipped with night vision and flashing police lights to help deter intruders. It also has motion detection! It's available from Harvey Norman with a customer rating of 4.3 out of 5.
Arlo Ultra2 Wireless
This is a great weather-resistant outdoor camera that supports two way audio and can help you cover your blindspots. You can even zoom in while using the app and use the spotlight to scare off intruders. The Arlo Ultra2 is available from Amazon UK with a 3.8 out of 5 for customer reviews.
Alarms

Need an alarm system?

Let our alarm specialists help you get your alarm system set up!

Ad

Alarms

card title

card description

Ad
How Much Does a Security Camera Cost?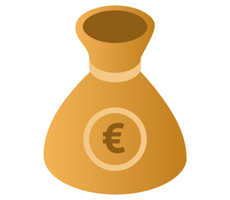 The amount you pay for a security camera system in Ireland will ultimately depend on what your property's home security needs are. If you have a larger property, you might need to invest that little bit more than you would if you are renting a flat for example.
How Much Does a Full CCTV System Cost?
If you have a larger property and want to install a full-scale CCTV system around your house to provide yourself with the maximum security you can get, you are looking to spend anywhere from €600 to over €1,200 for one which is wireless connected. You should really look into whether a full-scale system is really necessary for your home since it can be very expensive and a smaller-scale system might do the trick!
How Much Does a Home Security Camera Cost?
If you go through your alarms provider to get a full security system put together, you might benefit from having your security cameras in with your package. When you go get your security set up with one company, you can usually get a discount on your other services as part of your monitored alarms system.
If you're planning on buying your own security camera online without going through an alarm provider, the price you'll pay will depend on the quality, specifications, and the quantity of cameras you'll need. Generally however, for one standard camera, you'll pay between €80 to €120. You'll also be able to find packs of multiple cameras from around €200.
Where Should I Put My Security Camera?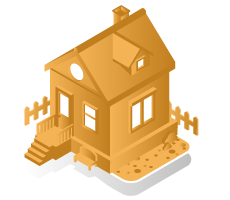 Knowing where to put your security cameras can be tricky. If you've only got one or two, you'll want to place them in strategic areas that cover the main spots where the risk of break in is more likely. Let's have a look at some of the main areas you'll need to cover when you get your security camera.
Where Are the Best Places for My Security Camera?
Covering your blindspots is incredibly important when it comes to placing your security cameras. Here are the top tips to make sure you're covering everywhere with your security cameras:
Keep Cameras High
Keeping cameras high enough is important for a number of reasons. Firstly, it stops them from getting damaged either accidentally or maliciously. It also allows you to cover a much wider range with the camera up higher.
Think About Connection Strength
You should also think about your connection strength between your different devices. Having a reliable wifi connection between all your devices is important for them to work effectively together. When installing your security devices, make sure your security camera is well in range.
Make Sure the Angle Is Clear
A main consideration when it comes to adjusting your security camera is the camera angle. You need to make sure your camera is covering all the possible blindspots and have them angled downwards.
Cover Common Break In Points
Make sure to install security cameras where burglars are likely to enter from. For example, make sure to cover your front and back doors, as well as your driveway. You should also cover your balcony if you have one!
Cover Places with Valuables
Lastly, if you have a place where you keep your valuables, such as your bedroom or another safe place, you will want to make sure that these are completely covered so you get an early warning in case someone tries stealing your valuables.
Find out more about our offers from energy, broadband and waste collection providers!