Electric Ireland Cork: Is It Worth Moving?

Though Electric Cork offers the same services throughout the rest of the country, there are some prices and services that are specific to Cork. As the capital city, if you're moving Cork, it's worth knowing what Electric Ireland Cork has to offer. Read out Electric Ireland Cork guide to find out more!
---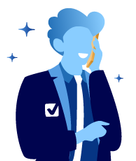 Looking to save money on your energy bills? Call us to find a better offer!
Look no further! Our energy advisers can help you find a better offer for your home.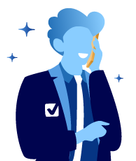 Save money on your energy bills with Selectra.
Selectra is currently closed. You can leave your phone number and get a free callback.
What Are Electricity and Gas Prices Like in Cork?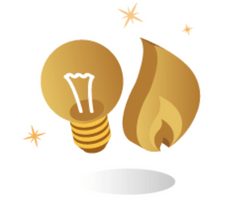 Cork is classified as an urban area meaning that Cork residents benefit from cheaper standing charges for both 24-hour meters and Nightsaver meter than residents in rural areas.
As well as saving on the standing charge, Electric Ireland customers in Cork can also save even more money with the Electric Ireland Rewards schemes.
Standard Electric Ireland Electricity Unit Rates

| Meter Type | Day Unit Rate | Night Unit Rate |
| --- | --- | --- |
| 24 Hour | 43.27c/kWh | 43.27c/kWh |
| Day/Night | 46.23c/kWh | 22.80c/kWh |
| Night Saver | N/A | 22.80c/kWh |
| Compare Energy Prices | Call  (01) 913 1771  Ad  | Mon - Fri: 9 am - 6 pm |
Night Saver charges only apply if you have a separate Night Storage Heating meter. Last updated: November 2022
Electric Ireland Fixed Electricity Costs

| Meter Type | Standing Charge | PSO Levy | Total Fixed Costs |
| --- | --- | --- | --- |
| 24 Hour Urban | €302.92/year | €0.00/year | €302.92 |
| 24 Hour Rural | €380.46/year | €0.00/year | €380.46 |
| Day/Night Urban | €396.89/year | €0.00/year | €396.89 |
| Day/Night Rural | €483.71/year | €0.00/year | €483.71 |
| Night Saver | €15.31/year | €0.00/year | €15.31 |
Night Saver charges only apply if you have a separate Night Storage Heating meter. Last updated: November 2022
What is the standing charge? The standing charge is the cost you pay to your energy provider for having your property connected to the grid. It's to help pay for the infrastructure for the electricity and gas networks so you can have a continuous supply. The standing charge is added to every bill and is paid for daily by the customer.
How Does My Electric Ireland Cork Bill Compare?
The average amount of annual electricity consumption for households in Ireland is calculated to be around 4,200 kWh and for gas consumption it's around 11,000 kWh. According to the latest statistics from the Central Statistics Office (CSO), Cork accounted for 12% of Irish electricity consumption for 2021 and 11% of the gas consumption. In short, these are the second highest consumption rates in Ireland.
According to another CSO report, the median consumption for electricity in County Cork was 3,605 kWh in 2021 and the median consumption for gas was 8,778 kWh. Looking at the standard rates for Electric Ireland for 2022, an annual Cork electricity and gas bill would be €3,412.20 meaning €284.35 a month. This of course is based on the median consumption and without any discount you might have with Electric Ireland and on a 24 hour urban meter.
How Can I Move to Electric Ireland Cork?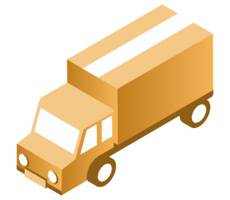 If you're moving to Cork and to a new home, of the first things you'll need to do is organise a switch for your electricity and gas suppliers.
If you're renting in Cork and second-hand purchased properties, make sure you take a photo of the current meters reading and record the date you take the photo. You'll then be able to show how much electricity and gas you've used after you took over the property.
For properties that have not had electricity or gas meters installed, or that are not connected up, check out our handy guide on how to set up gas and electricity in a new build. To check if your new home has been connected to the electricity grid, try:
Switching on the lights
Connecting a device to a socket
Checking the main switch on your fuse board is switched on
Checking an electricity meter has been installed (usually located in a box close to the property walls or on them, under the stairs or in your hallway)
You will then need to choose a supplier. Electric Ireland is the default electricity supplier if you do not choose another supplier. Remember that you can choose whichever electricity and/or gas provider you wish. You may want to check out our comparison of the cheapest electricity and gas suppliers. If the property has a pay-as-you-go meter, contact the provider to make sure any debit is cleared before you begin topping up.
For a new gas connection, you'll have to follow a similar process, but with Gas Networks Ireland.
What if my gas supply is off? In some properties, you might need to turn the safety valve on to restore the gas supply to your new home. You'll find the safety valve is usually a handle located on the piping near your gas meter.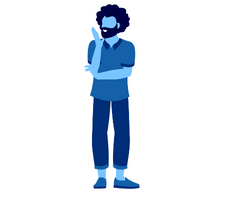 What If I Have Electric Ireland Cork Supply Issues?
Sometimes you might find that you have your electricity or gas supply cut off. Normally this is down to scheduled maintenance and you will be warned beforehand. However, there are times where outages happen that are unplanned and it can be a frightening experience not knowing when you're going to get your electricity or gas back on. Fortunately, since Cork is a big city, if you have power cut, lots of other people will be experiencing the same.
What If I Have an Electric Ireland Cork Electricity Outage?
To find out whether the electricity grid is undergoing an outage in the Cork area, check the ESB Networks Powercheck page. The Powercheck page shows both scheduled and unscheduled outages. Scheduled outages are usually due to network maintenance and customers are normally informed beforehand in writing. Unscheduled outages can be due to damage to the lines, or storms.
If there are no outages reported, it may be because of:
A new unreported outage in your area.
An electrical fault in your household.
You have fallen behind on bill payments.
If you suspect an unreported outage, call ESB Networks to report it. Before calling, check to see if your neighbours are experiencing similar issues, as otherwise, the problem may be at your house.
When should call an electrician? If you suspect the problem lies within your house, check that the electricity switch has not tripped in the fusebox. If it has tripped, you can simply switch it on again. If it hasn't tripped, try switching it off and unplugging all electrical appliances before switching it on again. If that doesn't do the trick, it may be time to call an electrician.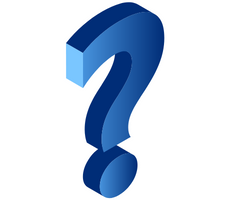 Can Electric Ireland Cork Cut My Electricity Off?
If you suspect you may have been cut off because you fell behind on bill payments, know that Electric Ireland may have cut you off for this reason. There is a code of practice named the Energy Engage Code which directs energy suppliers to engage with customers first before resorting to cutting off energy sources.
Call Electric Ireland Cork customer service as soon as possible to make an arrangement with Electric Ireland to get your supply reconnected. For future reference keep in mind that if you are having difficulty paying your energy bills, it's best to engage with your supplier, in this case, Electric Ireland, as soon as possible.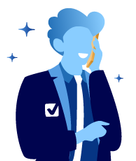 Looking to save money on your energy bills? Call us to find a better offer!
Look no further! Our energy advisers can help you find a better offer for your home.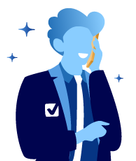 Save money on your energy bills with Selectra.
Selectra is currently closed. You can leave your phone number and get a free callback.
Can Electric Ireland Cork Cut Off My Gas?
The gas network in Ireland is subject to fewer outages than the electricity network, mainly due to the fact that it is underground and as such is less likely to suffer damage. If there is no gas at your house (you may notice the boiler and other gas appliances are not working), it may be because:
There has been damage to gas lines in your area - sometimes caused by renovation or building work.
The gas safety lever has been turned to the off position.
You have fallen behind on bill payments.
If you have checked whether your nearest neighbours have gas or not, and suspect a gas network outage, contact Gas Networks Ireland. If your neighbour's gas supply has not been affected, the damage may be closer to your house, or the safety lever may have been turned off. In this case, you just need to turn the lever back to the on position.
If you have fallen behind on gas bill payments, then you may indeed have been cut off. At this point, it's best to contact Electric Ireland Cork sooner rather than later, as they may suggest a payment plan or PAYG meter installation as a solution, rather than demand outright payment that you cannot afford.
Can I get a smart meter in Cork? The process of installing the first 250,000 smart meters in Ireland is already underway in 2019, with a projected total of 2.3 million smart meters to be in place by 2021.

It appears that Cork will have to wait a while to receive its first smart meters although Electric Ireland customers already have a Smart PAYG option that they can opt into.

Check Out Our Smart Meter Guide!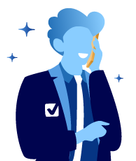 Could a smart meter help you save money on your gas and electricity bills?
Call one of our advisers to find out how much you could save.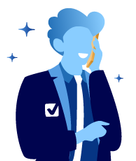 Save money on your energy bills with Selectra.
Selectra is currently closed. You can leave your phone number and get a free callback.
Are There Electric Ireland Jobs in Cork?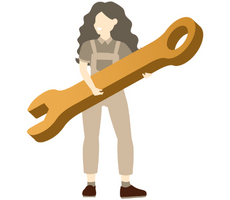 Although you can certainly search for jobs through the usual job advertisement websites, all ESB and Electric Ireland jobs nationwide are advertised on the dedicated ESB Current Vacancies website section. You'll also find a link to the Graduate Development Programme on the same page. Overall, Electric Ireland has a positive rating of 3.8 out of 5 on Glassdoor, although reviews do include the Dublin, Cork and Belfast offices.
What About Electric Ireland Cork and Capita?
Electric Ireland's credit control and collections services are managed by Capita Customer Solutions, a Cork-based firm. Capita beat off the competition to win the contract, worth €12 million, in January 2019.
Services are managed by Capita from both the head office in Cork, as well as a smaller satellite office in Sligo. 80 new jobs were created by the contract in the Cork and Sligo regions.
Electric Ireland has commented that Capita's role will be to find solutions for customers who are late paying their bills, as well as strategising to avoid building up debt, as well as preventing such situations in the first place.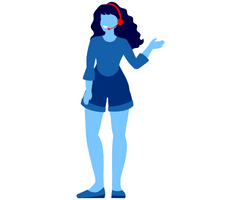 Does Electric Ireland Cork Customer Service Work With Abtran?
In June 2019, Electric Ireland awarded a €30 million contract to Cork-based company Abtran to manage customer service operations over a three-year period. Abtran will deliver customer services to Electric Ireland's 1.2 million business and residential energy supply customers.
Abtran has operations in Cork, Dublin, Maynooth and Sligo. The 2019 signing is the third renewal of a contract between Electric Ireland and Abtran.
Which Electric Ireland Power Stations Are Near Cork?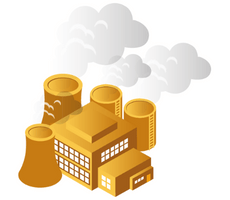 Construction on Inniscarra began as long ago as February 1953, as part of the Lee Valley Hydro-electric scheme. During the initial phases of planning for the power plant, part of the scheme to bring electricity to rural Ireland, concerns were raised about the effect of the dam on the local farming economy.
Many local farm labourers were employed in the construction of the dam and guest houses around the dam were full up as a result of housing labourers working on it. The floodgates of the dam were closed in the summer of 1956 and the trapped water rose to the required level in 1957.
The Inniscarra station was also joined around the same time by the Carrigadrohid station. Both stations are currently active and have the capacity together to produce 27 MW of electricity. Downstream from the Inniscarra dam is a popular place for salmon fishing and day permits can be obtained to fish there from the Cork Salmon Anglers Association.
How Do I Contact Electric Ireland Cork?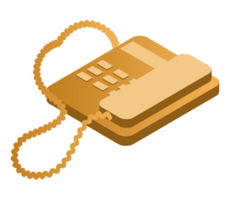 In order to contact Electric Ireland by telephone, you can call 1850 372 372 or send an email to [email protected] If you need to submit a meter reading or pay a bill, you can also do so via your Electric Ireland online account. Head to our Electric Ireland login guide for details about how to access your online portal.
Electric Ireland maintains a PO box in cork for general queries in writing. As such, there is no office located in Cork that customers can walk into. You can send a letter to Electric Ireland Cork at:
PO Box 841
South City Delivery Office
Togher
Cork
Find out more about our offers from energy, broadband and waste collection providers!