Electric Ireland Cork: Everything you need to know

---
About Cork
Population: 124,391
Mayor: John Sheehan
Name: Cork (Corcaigh)
Name origin: Derived from corcach (marsh)
Electric Ireland, as part of ESB, has a long history in Cork where the last of its Shop Electric retail chain closed down in 2005.
Did you know?ESB still owns the Ininiscarra Dam, on the River Lee in Country Cork.
If you are trying to contact Electric Ireland in Cork in order to get a service technician to call out to your house because of boiler issues, you'll need to book a gas boiler service online. For more immediate urgent repairs, you can call 1850 372 333.
---
Electric Ireland and moving into a new home in Cork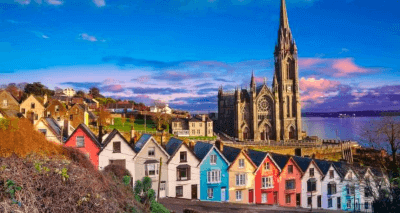 If you move into a new home in Cork, one of the first things you'll need to do is arrange a new electricity (and gas, where applicable) contract for the property.
If you are renting, or have bought a second-hand property, take a photo of the current meter reading. It's best to include a newspaper with the current date in the photo for verification purposes. If the property has a pay-as-you-go meter, contact the provider to make sure any debit is cleared before you begin topping up.
The three main providers offering top-ups in Cork are:
Then, examine the Irish energy supplier offering to choose a new supplier. Remember, you do not have to stay with the same company currently supplying the property. Energy suppliers may provide gas and electricity to properties, but it all comes from the same sources.
That is to say, the property will receive the exact same gas or electricity whether you are with company A or company B.
For properties with gas, prior to your move, the safety valve may have been shut off. To turn it back on, locate the valve (it's usually on the piping connected to the gas meter) and turn the handle to the on position.
New builds may not have electricity or gas meters installed. If this is the case, have a glance at our handy guide on how to set up gas and electricity in a new build.
If you're unsure as to whether your new home has been connected to the electricity grid or not, in order to find out you can:
Switch on the lights
Connect a device to a socket
Check the main switch on the fuse board is switched on
Check an electricity meter has been installed (usually located in a box close to the property walls or on them, under the stairs or in your hallway)
If the property has not yet been connected to the electricity grid, you will need to contact ESB in order to arrange a new connection.
Note that if you do not choose an electricity supplier while arranging a new connection, Electric Ireland is the default electricity supplier. You are able to choose whichever electricity and/or gas provider you wish. You may want to check out our comparison of the cheapest electricity and gas suppliers.
For new gas connections, you will need to contact Gas Networks Ireland.
---
Electricity and Gas prices in Cork
Cork City is classified as an Urban area for standing charges. This means that Cork City residents will pay lower charges for both 24-hour meters and Nightsaver meters when compared to rural rates.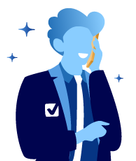 Get free energy advice and switch to a great offer!
Our advisors can help you help you switch to a cheaper energy plan in just a few minutes.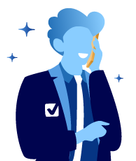 Save money on your energy bills with Selectra.
Selectra is currently closed. You can leave your phone number and get a free callback.
Electric Ireland standing charges Cork
Electric Ireland Fixed Electricity Costs

| Meter Type | Standing Charge | PSO Levy | Total Fixed Costs |
| --- | --- | --- | --- |
| 24 Hour Urban | €272.05/year | €58.57/year | €330.62 |
| 24 Hour Rural | €341.72/year | €58.57/year | €400.29 |
| Day/Night Urban | €356.47/year | €58.57/year | €415.04 |
| Day/Night Rural | €434.41/year | €58.57/year | €492.98 |
| Night Saver | €14.33/year | €58.57/year | €72.90 |
Night Saver charges only apply if you have a separate Night Storage Heating meter. Last updated: May 2022
In addition to saving on cheaper standing charges, Electric Ireland customers in Cork could potentially save even more money with the Electric Ireland Rewards programme.
Compare my Electric Ireland Cork bill to the rest of the country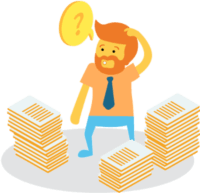 The average amount of annual electricity consumption for households in Ireland is calculated at 4,200 kWh per annum, and 11,000 kWh yearly for gas across the Island.
Figures released in a report by the Central Statistics Office in showed that in 2016, Cork accounted for 11% of national gas usage.
To work out your household's electricity and gas consumption, simply grab your last 12 bills and add up the kWh on each one. This will let you know whether you are under or over the average consumption.
Expat website Expatistan put the monthly cost of utilities in Cork at:
€157 for an 85m2 flat with two occupants
€112 for a 45m2 flat or studio with one occupant
Utility costs in Cork are much in keeping with Dublin costs. Cork is well-connected to the gas network, run by Gas Networks Ireland, unlike its neighbours in County Kerry to the west.
---
Contact Electric Ireland Cork
Electric Ireland maintains a PO box in cork for general queries in writing. As such, there is no office located in Cork that customers can walk into. You can send a letter to Electric Ireland Cork at:
PO Box 841,
South City Delivery Office,
Togher,
Cork.
In order to contact Electric Ireland by telephone, you can call 1850 372 372 or send an email to service@electricireland.ie. If you need to submit a meter reading or pay a bill, you can also do so via your Electric Ireland online account. Head to our Electric Ireland login guide for details about how to access your online portal.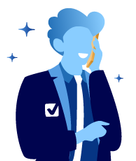 Talk to a real person - Fast
Our free service will put you through to a real person without the wait.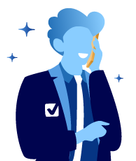 Save money on your energy bills with Selectra.
Selectra is currently closed. You can leave your phone number and get a free callback.
---
Smart meters and Electric Ireland Cork
250,000 smart meters are to be installed across Ireland in 2019, as part of a rollout of 2.3 million smart meters, due to be completed in 2021. The citizens of Cork will be among the first in the country to enjoy the benefits of smart meters, as the 2019 rollout will focus on Cork and the midlands.
Note than you can opt-out of getting a smart meter installed, but as "dumb" meters will no longer be manufactured, it appears that sooner or later a switch is inevitable.
---
Electric Ireland Cork and Capita
Electric Ireland's credit control and collections services are managed by Capita Customer Solutions, a Cork-based firm. Capita beat off the competition to win the contract, worth €12 million, in January 2019.
Services are managed by Capita from both the head office in Cork, as well as a smaller satellite office in Sligo. 80 new jobs were created by the contract in the Cork and Sligo regions.
Electric Ireland has commented that Capita's role will be to find solutions for customers who are late paying their bills, as well as strategising to avoid building up debt, as well as preventing such situations in the first place.
---
Electric Ireland Cork customer service and Abtran
In June 2019 Electric Ireland awarded a €30 million contract to Cork-based company Abtran to manage customer service operations over a three-year period. Abtran will deliver customer services to Electric Ireland's 1.2 million business and residential energy supply customers.
Abtran has operations in Cork, Dublin, Maynooth and Sligo. The 2019 signing is the third renewal of a contract between Electric Ireland and Abtran.
---
Electric Ireland Cork jobs
Overall, Electric Ireland has a positive rating of 3.8 out of 5 on Glassdoor, although reviews do include the Dublin, Cork and Belfast offices. Although you can certainly search for jobs through the usual job advertisement websites, all ESB and Electric Ireland jobs nationwide are advertised on the dedicated ESB Current Vacancies website section.
You'll also find a link to the Graduate Development Programme on the same page.
---
Electric Ireland power plants near Cork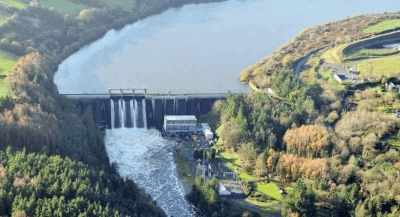 Construction on Inniscarra began as long ago as February 1953, as part of the Lee Valley Hydro-electric scheme. During the initial phases of planning for the power plant, part of the scheme to bring electricity to rural Ireland, concerns were raised about the effect of the dam on the local farming economy.
Many local farm labourers were employed in the construction of the dam and guest houses around the dam were full up as a result of housing labourers working on it. The floodgates of the dam were closed in the summer of 1956 and the trapped water rose to the required level in 1957.
The Inniscarra station was also joined around the same time by the Carrigadrohid station. Both stations are currently active and have the capacity together to produce 27 MW of electricity.
Downstream from the Inniscarra dam is a popular place for salmon fishing and day permits can be obtained to fish there from the Cork Salmon Anglers Association.