Sky Ireland brings comprehensive entertainment bundles to your home without breaking the bank. Find out what Sky TV, broadband and landline services are on offer along with other useful information in this dedicated Sky guide.
Sky Ireland Broadband Synopsis

Product types: Broadband, phone, and TV

 

International provider
Customers: Over 300,000

 

Great TV products
Connection Type: Cable fibre

 

Poor customer reviews
Who Are Sky Ireland?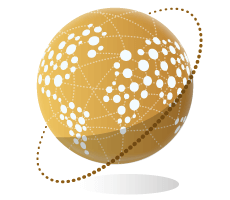 Sky Ireland is the Irish subsidiary of Sky Limited. Sky Limited is a British media and communications conglomerate with headquarters in London and operates across the UK as well as European countries such as Austria, Italy, Germany, Spain, and Switzerland, in addition to Ireland.
Sky Television merged with one of its competitors, British Satellite Broadcasting, in 1990, and the merged company was initially named BSkyB. The two companies which merged, Sky Television and British Satellite broadcasting, had been struggling financially at the time. The newly formed BSkyB company didn't begin to turn a profit until 1992.
After acquiring stakes in other European satellite TV broadcasting services, BSkyB renamed the company to Sky plc in 2014. In 2018, the American giant Comcast NBCUniversal purchased Sky plc for a mere $39 billion!
Broadband

Find out if you can get superfast fibre broadband in one free call!

Our broadband specialists are ready to help you get the best broadband deal for your home!

Ad

Broadband

Sorry, we're closed right now!

We're currently closed but please leave us your number and we'll give you a free callback as soon as we'open!

Ad
Who Owns Sky TV?
Sky TV, and all of Sky Media is a subsidiary of the greater Sky Group which is, in turn, a division of Comcast, the American broadcasting giant. The Sky Group is headquartered in London, England. The company's Irish headquarters is based in Dublin and the growth of the Irish base division has seen Sky Ireland employee numbers climb to 900. From its Dublin headquarters, the staff manages Sky's Pay TV, Broadband, and phone services in Ireland.
What Are the Sky Packages in Ireland?
As other Irish telecom providers do, Sky provides TV and broadband options, but unlike other providers, has no mobile phone offerings. This means that if you're looking for an all-in-one solution, Sky may not be the provider for you. However, if high-quality TV channels, watching browsing films on the Sky Store, and/or sport is your thing, Sky Ireland could be a good fit.
We examine the different Sky Packages available in Ireland in the following categories:
Broadband
Landlines
TV
Packages or Bundles
What Are the Sky Broadband Deals?
Checking out Sky's broadband offers in Ireland is a bit more difficult than you may think as searching for information on the Sky site can keep redirecting you to the UK version.
No worries though, we have gotten to the bottom of what Sky Broadband offers are in Ireland and break them down for you in the table below.
Sky Broadband Ireland: Prices and Inclusions

| Package | Speeds | Contract Length | Cost per Month |
| --- | --- | --- | --- |
| Ultrafast Plus | 500 Mbps | 12 months | €30 |
| Ultrafast Plus | 500 Mbps | 24 months | €35 |
| Ultrafast Max | 1000 Mbps | 12 months | €40 |
Last Updated: 12/07/2023
Sky Broadband in Ireland uses full-fibre to connect your broadband, giving you a fast and more reliable speed. This is also known as Fibre to the Home or FTTH broadband connection.
Broadband

Find out if you can get superfast fibre broadband in one free call!

Our broadband specialists are ready to help you get the best broadband deal for your home!

Ad

Broadband

Sorry, we're closed right now!

We're currently closed but please leave us your number and we'll give you a free callback as soon as we'open!

Ad
What Are the Sky Ireland Landline Deals?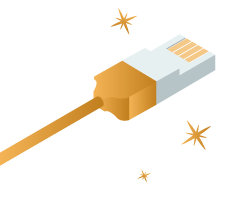 Breaking away from other Irish telecom providers somewhat is Sky's stand-alone landline offer. If you have an existing landline connection you can add the Sky Talk Anytime deal for just €7.50 a month and get free landline calls to anyone in the Republic of Ireland or Northern Ireland all day long, plus free calls to 20 other countries.
However, if you don't have a landline deal in place and are not making a ton of international calls, the deal may seem a bit pricey as you'll need to pay line rental fees of €30 a month in addition to the Sky Talk fee of €7.50.
What Are the Sky Ireland Mobile Deals?
Unlike other broadband and television service providers in Ireland, Sky Ireland does not currently offer any type of mobile phone contract. However, the good news is that Sky plans to enter the Irish mobile market in 2023 using the Vodafone network. This means that the Irish market will then have the choice of 11 mobile phone contract providers, which though isn't an overwhelming number, the more choice, the better
At present, there is no specified date for the Sky Mobile Ireland launch, and likewise, no plan or pricing details have been revealed just yet. Sky is well known for providing its services both through extensive bundles and also individually, so if you are an existing Sky customer, it is likely that you will also be able to add Sky Mobile to your existing bundle and save a few Euros in the process.
What Is Sky TV Ireland?
Sky Ireland, and Sky Media globally, has become synonymous with great TV channels and packages. The fact that you can build their Sky TV package 'a la carte' by adding the channels and programs you prefer has probably contributed to their success.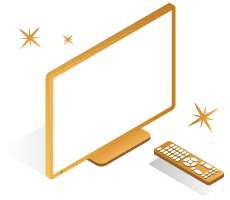 A Sky TV basic package starts with the following features:
Over 100 channels (In addition to standard Freeview channels)
Over 500 Box Sets
Sky Q box that allows you to pause, record, and store TV programs.
Satellite TV Technology
Watch TV from anywhere with the Sky Go App.
Free Installation
€30 per month
12-month contract
From here you can of course have just about any add-on you would like to have. Here is a summary of the most popular Sky TV add-on channels, their prices, and inclusions.
Sky TV Ireland Add-ons

Sky TV add-on
Price
Features
Sky Sports
€20 per month

Comes with eight dedicated channels.
Sky F1, Sky Sports Premier League, etc.

Sky Cinema
€12 per month

Over 12 movie channels in HD.
Divided by genre like Family, Action, Comedy, etc.

Sky Kids
€10 per month

Eight dedicated channels suitable for children.
Nickelodeon, Baby TV, and more.

Sky Sports Extra
€17 per month

Adds BT sports channels for the ultimate sports fan!
Rugby, LaLiga TV, UEFA Champions League, and more.
Last Updated: 12/07/2023
To take advantage of all the TV channels Sky has on offer, you'll need to sign up for one of their packages and get the Sky Q box installed. Further Sky TV packages start from €25 a month, which will net you anything from streaming services included by default, and an array of extra channels.
There is also a whole host of other add-ons such as Netflix, Disney+, Multi-Screen options, etc. We'll be examining exactly what's on offer more closely in our Sky TV guide, coming soon!
What is Sky Glass?
Sky Glass is a revolutionary system which combines both TV and Sky streaming services into one device. Asides from helping to remove the clutter of having a Sky box or Sky Q box laying around, Sky Glass also does not require a satellite dish, truly streamlining the process of getting Sky in your home.
After a long wait, Sky has finally announced that Sky Glass will launch in Ireland on the 25th of August 2022! Sky Glass TVs will come in a range of customizable colours, with the choices of choosing either one colour for the TV and speaker, or mix-and-matching between various options to best suit your decorations and taste. Sky Glass TVs will come in three sizes:
43" - €15 per month
55" - €22 per month
65" - €28 per month
Sky Glass is also available to be purchased in full up-front if that is your preference. If you wish to access Sky Glass in multiple rooms, the Whole Home pack allows you to access Sky Glass features via the Sky Stream pack for a further €19 per month.
What Are the Sky Broadband and TV Packages?
There is also a great Sky package available where you can combine Sky Broadband with a TV package. The details of this Sky Package are as follows:
Sky TV and Broadband Ultrafast Plan
Speeds up to 500 Mb
Unlimited data
90 TV channels
Sky Q box that allows you to pause, record, and store TV programs.
Satellite TV Technology
Watch TV from anywhere with the Sky Go App.
Free Installation
€50 per month
12-month contract
If you like the idea of having all your entertainment services in one pot, for €5 per month more you can also add a Netflix subscription into the above bundle, with the Sky TV, Netflix & Ultrafast Broadband offer. Are you the sporty type? Sky Sports can be added to the primary offer for an additional €20 per month.
What Is Sky Q Lite?
If you are on a budget, or otherwise don't need such a vast catalogue of channels like what the main Sky TV packages have, then Sky Q Lite could be the right option for you. This nifty little plan comes at a cost of €39 per month for 12 months, but offers great speeds of up to 500 Mbps, on top of 100+ free-to-air channels.
This plan does not include a Sky TV subscription, but if in the future you find that you fancy more channels then you can add on Sky TV along with 100 further channels for €11 extra per month
Does Sky Ireland Provide Services for Businesses?
Sky does provide business services in Ireland, albeit more limited than their Sky UK division. For example, Sky Ireland doesn't offer any business broadband packages at present.
Sky Ireland's business services are limited to television at present, providing TV packages for pubs, hotel bars, clubs, and retail outlets. Details of business tv packages can be found on their Sky business website, but if you would like specific pricing-related information, unfortunately, you will have to call to find this information out, as it is not currently listed on their website.
If you own a business and are looking for a broadband plan, you will want to contact Digiweb, Eir, Vodafone, Three, Magnet Plus, or Pure Telecom for a good business broadband package.
What Are Sky Broadband Ireland Reviews Like?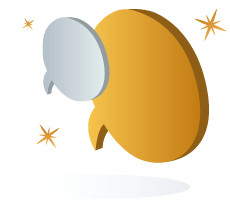 On the review website Trustpilot Sky Ireland has over 342 reviews with a rating of 1.4 out of 5 stars. We should take most ratings from review sites with a pinch of salt though it is somewhat on par with ratings for other broadband service providers in Ireland.
Customers who were displeased with Sky Ireland cited:
Issues with cancelling contracts
Difficulties getting in touch with the company
Issues with engineers not showing up for installation appointments
On the other hand, satisfied customers spoke about very fast Sky Broadband speeds, cheaper broadband prices than other competitors, and respectful customer service agents.
How Does Sky Ireland Compare to Other Providers?
Let's break down how Sky Ireland ranks in comparison to other big telecom providers. One thing to note in advance, however, is that most of these pages cover multiple products. This means that if you have a particular interest such as broadband, other products like mobile or TV are also included within these review scores, meaning that they should be taken with a pinch of salt.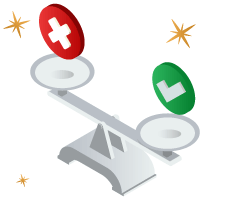 Ratings taken from Trustpilot
What Is Sky VIP?
Sky VIP is Sky's complimentary loyalty programme, incentivising customers to maintain their existing Sky services in order to avail of special rewards, discounts, and experiences. Sky VIP provides these rewards based on the length of time that you have been with Sky, with the value and variety of available rewards increasing depending on the bracket of your membership. These brackets are as follows:
Silver: 0-3 years
Gold: 3-8 years
Platinum: 8-15 years
Diamond: 15+ years
Sky VIP is available to use at no extra cost, and rewards can be claimed by downloading the My Sky app. To qualify, you must have one or more of the following services: Sky Broadband, Sky TV, or Sky Talk. In order to register, simply head over to sky.com or head to the "My Account" sections of your Sky box. You should then find a simple set of instructions on how to set up your Sky VIP loyalty scheme.
How Can I Contact Sky Ireland?
Sky Ireland does not have its own dedicated website, but rather a subset of the general Sky website. This means that it is quite difficult to track down contact information specific to the Irish branch of the company, but here at Selectra we've done the needful and have come up with the goods.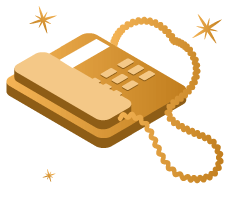 Below you'll find all the ways you can contact Sky Ireland , including social media channels. For urgent queries or due to customers' personal preferences, we recommend contacting via the phone. However, there may be a long waiting period to reach a customer service representative.
In this case, we recommend sending a message via Facebook as responses tend to be quite fast. Sky customers can also contact Sky Ireland by logging into their online account or through the MySky App, using the messaging service which is available 9 am - 7 pm, 7 days a week.
Contact
Details
Sky Broadband

0818 762 917


Note that there may be charges to the call.
Sky customer service

0818 500 160

Accessibility Team

0818 719 809


7 am-11 pm every day
Head office

0818 719 819

Facebook
Sky Support
Address
Level 5, 1 Burlington Rd, Dublin, D04 RH96, Ireland
Broadband

Find out if you can get superfast fibre broadband in one free call!

Our broadband specialists are ready to help you get the best broadband deal for your home!

Ad

Broadband

Sorry, we're closed right now!

We're currently closed but please leave us your number and we'll give you a free callback as soon as we'open!

Ad
Sky Ireland Frequently Asked Questions
How do I cancel Sky Ireland?
To cancel your Sky Broadband or Sky TV service you need to provide at least 31 days' notice unless you're within your 14-day cooling-off period.
Furthermore, the provider requires you to cancel their services over the phone. If you decide to cancel in writing, your plan is not considered cancelled until they call you back to confirm the request. If you cancel within your contractual term, you may be liable to pay early termination fees, in addition to the remaining value of the contract. Check your contract terms and conditions to find out more, and take a read through our cancellation guide.
How do I get ITV with Sky Ireland?
To get ITV with Sky Ireland, simply follow the following steps:
From your Sky Q box, select the 'settings' section from the home screen.
Select 'Manual tuning', you may be required to enter your PIN to access
Choose 'add a channel'
You will have to enter the following information for ITV:

Frequency: 10.891
Polarisation: H
Symbol rate: 22.0
FEC: 5/6
Standard: DVB-S
Modulation Scheme: QPSK

After entering these details, you should see a list of ITV channels. Select the channels you would like to add to your Sky Q box.
What channel is ITV on Sky Ireland?
You can access ITV channels through your Sky Q box. However, you need to enter the channel frequency manually to do so. See the above details on how to do so.
Are Sky broadband plans unlimited?
Yes. All of Sky's broadband plans are completely unlimited, allowing you to browse and stream to your heart's content.
Can I watch Sky on my apps from abroad?
Yes. Sky is supported across much of the world, and can be viewed outside of Ireland for a maximum of 30 days. After 30 days, you will need to view Sky from within the ROI to regain access to your services. If the country you are visiting is not supported by Sky, you may need to use a VPN, as long as your contract terms and conditions support this.
The services and products mentioned on this website may only represent a small selection of the options available to you. Selectra encourages you to carry out your own research and seek advice if necessary before making any decisions. We may receive commission from selected partner providers on sales of some products and/or services mentioned within this website. Our website is free to use, and the commission we receive does not affect our opinion or the information we provide.
Read more about Sky Ireland