Expert Advice

Get expert broadband advice for free

Lower your monthly bill!

Save on your broadband bills today

Save more than money!

Your time is valuable, our service is hassle-free
Broadband Advice for Internet Users
These days, a solid broadband plan is as necessary as food on the table. Just about every daily task is somehow being transferred to the worldwide web, making a reliable broadband connection a vital aspect of our daily lives. But, what is the best type of broadband connection in Ireland? And who is the best provider? We examine this and more in our guide to broadband in Ireland.
What is Broadband?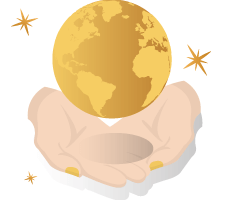 Broadband provides high-speed internet access via multiple types of technologies. Each technology will have varying availability based on your location. Which broadband internet service you choose will depend on the following criteria:
Your internet needs
Your preferences
Monthly cost
Where you live
To know what is the best internet connection for your home, we first need to evaluate the advantages and disadvantages of each type of connection available in the Republic. You then also need to consider which internet supplier to sign-up with to obtain your desired connection. to answer the latter question, we have dedicated both the best provider review and a compare broadband plans guide.
There are various types of broadband projects underway intended to improve broadband access throughout the country. Below, we examine in detail these projects and which technologies these broadband projects are implementing and how they can benefit you:
National Broadband Ireland: How does it work?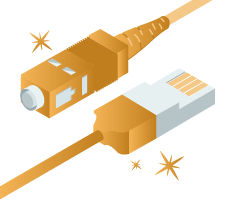 National Broadband Ireland is a corporation looking to bring broadband capability to rural areas of Ireland. They are currently working in partnership with existing infrastructure proprietors like ESB and Openeir.
With more and more people working from home, fast, reliable, internet capacity is a must for everyone on the island.
As such, in January 2020, National Broadband Ireland established the National Broadband Plan (NBP). The plan is the largest telecommunications project endeavour from the Irish state, aiming to bring faster broadband to all parts of the country where such a service is unavailable.
To date, National Broadband Ireland has completed over 22,000 connections with another 108,000 under construction. Considering the confinement restrictions they have had to deal with in the past year and a half, this is quite a feat.
When completed the project will have brought fast, reliable broadband to approximately 544,000 homes, businesses, farms, and schools. National Broadband Ireland is set to manage the new national broadband network for the next 25 years.
Is National Broadband Ireland the Only Broadband Installer?
No! This is where it can get complicated for the average consumer when trying to determine which is the best broadband provider in Ireland.
Multiple companies are working on simultaneous projects set to bring fast and reliable internet to all homes, farms, and businesses across the land.
We have already covered the National Broadband Plan managed by National Broadband Ireland. You may have also heard about other broadband connection projects in Ireland like SIRO, FTTH, or even WTTX types of connections.
But, what do all these projects mean?
Below, we examine in detail the different broadband installation projects and how they differ from one another. It is important to understand the advantages and disadvantages of each type of broadband connection to determine which broadband provider is best for your home.
SIRO Broadband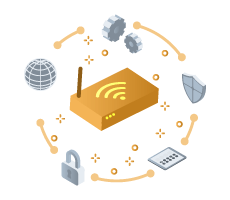 SIRO broadband was launched back in 2015 as a collaboration between Vodafone and ESB. The goal is to provide faster and more stable broadband that doesn't rely on telephone wires.
SIRO broadband can deliver download speeds up to 1 Gigabit per second (that's 1,000 Mbit/s), truly revolutionising the broadband market in Ireland.
Since its inception, SIRO has laid over 9,000km of its optic fibre and established over 402,000 connections.
It is available via 16 different retail partners like Vodafone, Blacknight, and Pure Telecom.
Strictly looking at the broadband speed capacity, SIRO is leaps and bounds above any other fibre connections available. Its pricing is currently very reasonable, and if available in your area, you will want to consider signing up for a plan today.
On top of that, contrary to FTTH and FTTC network connections, SIRO does notneed to have a telephone line installed to function.
SIRO Broadband Pros and Cons
We break down some pros and cons of having a SIRO broadband connection.
Pros
Fastest broadband available in Ireland
Reliable as uses stable fiber-optic connection
Cons
Not available everywhere
Slow deployment across Ireland
FTTH Broadband
FTTH Broadband stands for Fibre-To-The-Home. This is also sometimes referred to as FTTP for Fibre-To-The-Premises. Both work the same where your broadband provider installs a fibre cable connection directly to your router.
As fibre-optic cables are always improving, you can now reach download speeds up to 1Gb per second.
Some of the broadband providers in Ireland using this type of connection are Sky, Digiweb, and Eir, to name a few.
FTTH Broadband Pros and Cons
Here are the advantages and disadvantages of an FTTH broadband connection.
Pros
Has good broadband speeds
Proven technology
Cons
Not available everywhere
Requires a phone line
FTTC Broadband
FTTC Broadband means Fibre-To-The-Cabinet. Although similar to FTTH or FTTP broadband connections, the difference here is that the fibre connection is sent to a nearby street Cabinet or box rather than directly to your router.
Consequently, internet speeds can be intermittent and slower at times. The cabinet usually connects multiple homes at the same time, the speeds and data are then shared with your neighbours. If everyone is navigating at the same time, then, your home speeds are affected. In contrast, if no one else is navigating, you will think you have the fastest internet in Ireland!
One of Ireland's broadband providers using FTTC connections is Virgin Media. Virgin is also the only broadband provider using its own cable network to provide you with internet capability. All other providers in Ireland use the National Broadband Network.
FTTC Broadband Pros and Cons
Here are the main attributes of an FTTC broadband connection.
Pros
Cost effective system
Proven technology
Cons
Requires a phone line
Connection shared with multiple users
WTTx Broadband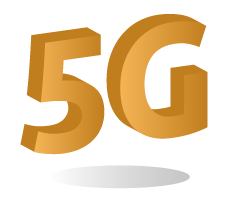 Thanks to the 5G network, mobile broadband connections can now reach internet speeds similar to most cable connections.
Broadband providers in Ireland are starting to understand this and some are seizing the opportunity to offer WTTx mobile broadband plans.
WTTx stands for Wireless-To-The-x (x = anywhere). It comes with the clear advantage of not needing a physical cable to your home, farm, or business for the internet to work.
Instead, WTTx broadband providers use the existing cellular towers to send a wireless signal to your router and allow you to connect to the web this way. Working exactly like when you use your mobile broadband.
Previously, this type of technology was limited to 3G and 4G network speeds and, therefore, could not compete with the higher speeds of cable fibre. However, the increasing availability of 5G across the island is starting to tip the balance in favour of this type of broadband connection.
It is much more cost-effective and faster to install a WTTx system for broadband providers. The system only requires installing an antenna to an existing cellular tower. Any fibre broadband provider has to spend a long time digging, placing cables, and covering them up again, to every part of Ireland to provide you with internet access.
This doesn't mean that WTTxis the saviour for broadband services in Ireland, but it does offer a solid alternative, especially for people living in remote areas.
The drawbacks of a WTTx connection continue to be network reliability and the need to be in the range of a strong tower signal for it to function properly.
Broadband providers like Imagine and Three are leading the way in this type of broadband connection.
WTTx Broadband Pros and Cons
We examine the pros and cons of a WTTx broadband connection below.
Pros
Accessible even in rural areas
Does not require any physical cables
Cons
Signal strength, thus speed, varies
Must be within range of an emitting tower
Are there Broadband Regulations in Ireland?
Yes! Much like the energy sector, which is regulated by the CRU, broadband and telecom providers in Ireland need to adhere to the regulations put forth by the Commission for Communications Regulation (ComReg).
On top of telecommunications, the Commission is also mandated to regulate postal services.
They are a good resource should you ever run into difficulties with your broadband or mobile provider. They can offer good tips with the following:
Knowing your rights
How to structure your complaint if making one
How ComReg Connects can assist you with your complaint
About Selectra's Broadband Service
Who Are We?
Selectra IE opened in 2020 to assist customers in Ireland sign up for home energy and broadband deals. Founded in 2007 by Aurian de Maupeou and Xavier Pinon, Selectra was originally created to help French customers save on their energy bills. The company is now helping consumers get the most savings on their home utility bills in 11 European countries and 17 globally. You can read more about the history of Selectra and our values.
Our Mission
Getting the best plan on essential utility bills isn't always easy. Comparing prices is often a time-consuming hassle, getting clear information can sometimes be difficult to find, and just contacting someone on the phone can be a challenge. Here at Selectra, we help you register for your broadband and energy plan without any hassle.
We strive to provide a one-stop-shop for people who are interested in signing up with a different broadband or energy provider. We are convinced that looking for a better deal shouldn't be a hassle. We aim to make the process simple, offering customised quotes from our partners and, therefore, saving people time and money. On our website, we provide clear information about broadband and energy products. We work closely with select providers in Ireland to ensure great service to our users.
Frequently Asked Questions about Selectra's service
Is Selectra's service free of charge?
Yes, customers can visit our website and speak with our broadband experts for free. Our service is free because we receive a commission from our partners for connecting them with new customers. This process does NOT affect the price for the customers. The commission we receive does not influence the recommendations that we provide to you. It is of utmost importance to us that our customers have a positive experience and are satisfied with our services and products purchased.
Does Selectra work with all the suppliers on the market?
Selectra doesn't work with all the suppliers on the market. We offer a selection of products from carefully selected suppliers. We currently work with Energia for energy products and Pure Telecom for broadband offers. We have chosen these suppliers based on several criteria including customer service, green credentials, and value for money.
How long does switching broadband provider take?
If you are registering for a broadband plan for the first time, the installation is carried out as soon as possible which can sometimes be a matter of days. On the other hand, if you are changing broadband providers, most contracts stipulate giving 30 days' notice to your existing supplier. Customers always have a 14-day cooling-off period after confirming an agreement with a new broadband provider. During this time, you can change your mind before the switch takes place.
Will there be an interruption in my broadband when switching?
It is possible to suffer some disruption in your broadband service when changing broadband providers. The best way to avoid any interruptions in service is to cancel your old plan once your new line has been installed and functioning. You may be paying two broadband plans for a brief period of time but the savings obtained will quickly make this up.
I am renting. Can I still switch broadband provider?
Yes, tenants can choose the broadband provider at the property they are renting. Unless your landlord is paying for your broadband plan, you have the freedom to choose which company you want to work with. You may still want to verify with your landlord before you make the change to avoid any misunderstandings.