10 Questions To Ask When Viewing a House in Ireland

It's so important to have questions to ask when viewing a house. Buying a property is probably the biggest purchase that you'll make in your lifetime and making sure you get it right is vital to avoid an expensive regret. You need to know exactly what type of property you'll be moving into, so here is our list of 10 questions to ask when viewing a house. We also have a viewing house checklist for you to download!
Why Is It Important To Ask Questions When Viewing a House?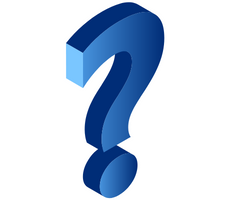 Especially if you're a first-time buyer, remembering questions to ask when viewing a house is your key for not making a mistake when you go to finally purchase your own home. Buying a house isn't as simple as buying clothes and then taking it back to the shop. Returning houses after paying for it turns out very expensive and might even land you in some legal problems with your mortgage lender.
The main reason to have questions to ask when viewing a house is really in your best interests. Whatever you've put down for a mortgage deposit, it's bound to be a lot of your hard-earned money and you deserve to make that worth your while. It would be pretty silly to not get the place you wanted just from forgetting key questions to ask when viewing a house.
Have a House Viewing Checklist
Having a house viewing checklist put together is a really great way of making sure to ask all the questions when viewing a house. It might come across a bit strange at first, but having a house viewing list you can follow will ensure you've covered all the bases. We've designed our own house viewing checklist for you to download so you don't need to worry so much about making one yourself!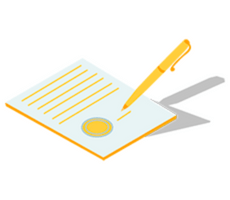 What Should I Look for in a First Viewing?
Finding the right questions to ask when viewing a house will make your house search a lot smoother and will prevent you from wasting time looking around at properties that don't fit the bill.
Know What You Need
You should assess what you need in terms of a property before going out to buy. You will need to consider all the factors that come into your personal situation so you have the right questions to ask when viewing a house. When looking around at properties, consider:
Your Budget
Your budget is extremely important when it comes to looking for properties. Know how much you can borrow for your mortgage and whether your salary can cover your living expenses. You will also need to consider stamp duty and solicitors fees. If you've moving in with a tenants in common arrangement, remember to factor this into your costs.
Local Area
The local area is a very important factor. Is it well communicated? Are there schools, shops, and doctors nearby? These are all important when deciding on a place to buy since you'll need to settle both in the home and the area.
Size and Bedrooms
If you have a family or are planning on having one, you'll need to make allowances for any future plans. These need to be planned for the distant future as well as the near future, as you'll need to be sure you have enough space for everyone and everything.
Bathroom and Kitchen
What sort of kitchen and bathroom would you want? What appliances and layout are you looking for? These are important to get right since you don't want to have to pay for expensive remodelling right after you've moved in.
Garden
Do you want a garden with the property? Have you budgeted for the extra costs of the upkeep?
Drive and Garage
If you have a car, you'll want to consider the space and size of the garage. If you buy your property without checking whether your car can fit, you might have to pay to get it enlarged.
Check Out Our Moving House Checklist!
What Should I Do When Viewing a House?
There are lots of things you should definitely do when you're viewing a property. Here are 5 tips to consider when planning your visits:
Take Your Time
Don't feel rushed into making a decision by a pushy estate agent or seller. Remember you are the one who is going to live there and you should take your time when looking around to make sure you have a good idea of how it fits into your ideal property.


Confirm the Land Included
Double check with the estate agent what land is included with the property. If it's a freehold, you'll own the land along with the house itself. Remember to get professional searches done to make sure there are no upcoming developments that could affect your ownership.


Probe for Problems
Look around and check for any obvious problems. Check for signs of damp or mould that might have to be removed. Also make sure everything smells alright and there's no scent of rot anywhere. You can use this as a negotiation point for the price with the owner. If you're looking for a buy-to-let property as a landlord, this is really important.


Take a Look at Structure
Double check the exterior to make sure there are no cracks or loose tiles that might cause a leak.


Check the Neighbourhood
Double check the neighbourhood either before or after visiting the property. You'll want to see if the area fits into what you imagine when living in your dream home.
What Should I Not Do When Viewing a House?
You should also be careful to avoid certain questions or statements that might put you in a weaker negotiating position. This can work against you if you are not happy with the price after a survey:
Don't Get Emotional
It's difficult if you walk into a place and it's already exactly what you're looking for. Getting too excited will harm your prospects in the long-run and acting shrewd is a much safer way to play.


Don't Badmouth the Property
Be practical in your criticism. Make sure you're keeping your opinions strictly to how you imagine your dream home and don't badmouth the property for not being what you want.


Don't Argue with the Estate Agent
The estate agent is just doing their job showing you around the property. Avoid being too critical with the place and do not negotiate with the agent over price as it is the owner's decision.


Don't Overpraise the Property
Don't praise the property too much and keep the compliments on a business-like footing. You should keep your opinion practical and whether the place suits your needs.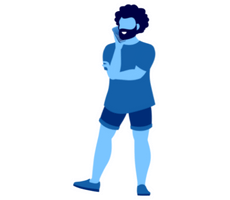 How Many Times Should I Visit a Property?
The standard advice is to visit a property at least twice before committing to buying it, but you should visit it as many times as you want to make sure you're comfortable. On the second go around, consider:
Looking closer at the condition
Take friends or relatives a long to see
See how things will fit with a tape measure
Clarify some doubts you've been having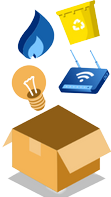 Moving house? Set up all your utilties at once!

Set up your energy, broadband and waste in one hassle-free call!

Ad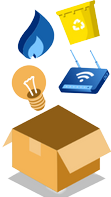 Sorry, we're closed right now!

We're currently closed but please leave us your number and we'll give you a free callback as soon as we'open!

Ad
10 Questions To Ask When Viewing a House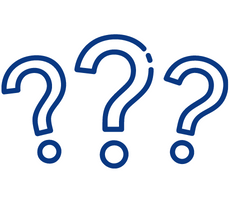 Although you can decide on whatever questions to ask when viewing a house, we've put together a list of 10 questions that are the most common when it comes to finding your dream home. These questions to ask when viewing a house are for both the estate agent and the owner:
How Long Has the Property Been on the Market?
Knowing how long a property's been on the housing market is important for knowing whether it's a good buy or not. If the property's been sitting there for longer than 3 months, you should definitely enquire as to why.
Why Is the Property for Sale?
Finding out why a seller is selling can give you a good idea if they're in a rush. If they're selling up because they're moving abroad, they might be more open to an offer than if they're just testing the water.
How Many Times Has the Property Been Sold?
If the property has had a lot of owners in a short amount of time, it might be one to avoid. Serial selling could indicate a lurking problem and selling up might be even more difficult in the future.
What's Included in the Property's Price?
Getting a full idea of what you're getting for your money is really important. If there's land involved, then you want to know exactly where your ownership begins and ends. It's also important to know what fixtures and appliances are included in the price.
How Old Is the Boiler?
The age of a boiler is very important since they are very expensive to replace and most insurers won't cover boilers that are older than 10 years. You'll want to verify how often and when it was last serviced.
Has the Property Had Work Done?
If there's been any work done, make sure the owners had planning permission beforehand. If not, you might have to take it down which could be costly. Ask about any water damage and whether there has been work done to repair it.
How Much Interest Is There in the Property?
You can gauge how popular a property is by asking if it's had a lot of viewings and whether it's had any other offers. Your estate agent will usually be able to tell you although not reveal any amounts.
Is There a Chain?
A chain is where people are waiting for other people to move out before moving in. Asking whether there is a chain will give you a good idea how long you will have to wait before moving in.
How Much Are Bills on Average?
Estate agents and owners can usually give you a good idea how much utilities bills will cost for you the property. This is important so you know exactly how much you'll be spending on living expenses.
What Internet Access Is There?
Depending on the area, the internet access will often vary. In cities or urban areas, you're more likely to find faster connections than in the countryside. You should discuss what's already there and what your broadband options are.
Read Our Making an Offer Guide!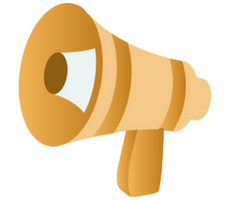 What Questions To Ask When Viewing Each Room
There are also important questions to ask when viewing a house when you enter each room. There are usually more practical questions so you know that the property is functioning as it should. These can be a bit of a litmus test to know whether moving in will be smooth or not.
General
General questions about the property can just give you an overview of the overall condition so you know what to expect:
Are the burglar and fire alarms working?
Is there a good mobile signal?
Is there a loft or cellar?
Is the property a listed building?
For Each Room
You'll also want to inspect each room to make sure everything is in working order. Consider asking questions such as:
Are the lights working?
Are there any signs of mould?
How are the plug sockets placed?
Is the storage sufficient?
Windows, Walls and Doors
When walking around, you should observe every inch of the structures and fitting to ensure that everything is in good condition.
Are there any cracks in the windows?
Are the walls in good condition?
Do the doors open and close properly?
Are there any cracks in the ceiling?
Is there good insulation?
Are the windows double glazed?
Do the locks work?
Kitchen
The kitchen is an important on for the list and you should make sure you know exactly what the quality is:
Does the oven work?
Is the oven electric or gas?
How big is the fridge/freezer?
Do the taps work?
How much countertop space is there?
Does the washing machine work?
Bathroom
The bathroom and the plumbing is a major part of the house's structure, so making sure it's all in good condition is key for your new place:
How is the water pressure?
Does the toilet flush correctly?
Is there a bath/shower?
Do the taps work?
Roof, Garden and Exterior
Checking the exterior is also very important so you don't miss anything important on the outside that could be a potential issue:
Are there any missing tiles?
How much work is needed for the garden?
Are there any cracks in the walls?
Are the chimneys in good condition?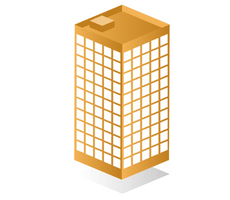 What If I'm Viewing a Flat?
If you're viewing a flat instead of a house, there are some additional questions you should include to make sure you're completely covered. Since flats are smaller and usually are part of a community, you need to make sure what you're buying is a worthwhile investment in the long term.
How long Is the Lease?
Most flats are usually sold as leaseholds for a limited amount of time. Knowing how much there is on the lease before you buy is important so you don't have to worry about renegotiating the lease in the future.
Who Is Responsible for the Communal Areas?
The standard is that the building owner is responsible for keeping the corridors and stairs clean and in good condition, but it's worth asking just in case there's a different arrangement.
Are There Community Charges?
You will usually have to pay annual service charges and ground rent in a leasehold property to pay for the upkeep. Ask about how much these are and when they are due so you can budget accordingly.
Does the Property Have a Parking Space?
Some flats will have a parking space associated with them. You should ask whether you'll have a dedicated parking space so you won't have to worry about parking elsewhere.
Does the Lift Work?
The lift maintenance is important in a flat since you'll likely be using it if you live on the top floors. Ask whether the lift has regular maintenance and if it has needed repairs recently.
Find out more about our offers from energy, broadband and waste collection providers!