The Complete Renting in Ireland Guide 2023
So you've decided to move and are looking to rent a house or flat. If this is your first-time renting, how do you find the right home, sort your bills, and what legal rights do you have? Our complete guide to renting in Ireland tackles all of these issues and more. Read on to find out.
Is It Difficult To Find a Place To Rent in Ireland?
Unfortunately, yes! A lack of affordable rental accommodation and soaring prices maintains Ireland in its housing crisis. As recently outlined in Sky News:
For now, a country that simply doesn't have enough homes to meet demand will continue to bristle with many tens of thousands of empty dwellings, sitting empty and unused.
Never fear! Although it's easy to get caught up in the panic, read on as we take you through everything you need to know to find a good place to rent in Ireland.
What is the average rent price in Ireland? The latest figures from the Residential Tenancies Board indicate the national average rent price at €1,397 at the end of 2021.
How To Find a Place To Rent in Ireland
Before you even start to search for a flat or house to rent, there are a few parameters you should set to avoid getting caught up in a 'heat of the moment' decision. These parameters are:
Total rental cost
Location of the property
How much room do you need
Amenities
It's best to have a clear concept of what you need from these four areas before you start looking for a house or apartment to rent. We delve deeper into each topic below to assist you in getting a clear idea of the type of property you need.
Total Rental Cost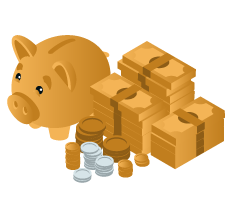 Making a budget as what you can afford is probably the most important factor and there is no getting around it!
Previous financial advice promoted the idea that you should spend 30% of your income on housing. This is to leave the other 70% towards your other regular costs like food, transport, and of course, utilities. With the increasing cost of living and the ongoing energy crisis in the country, you must award some special attention to items like energy, broadband, and bin collection as you can find significant monthly savings there.
As an example, someone with a high income of €100,000 a year, may not want to spend €30,000 on rent. In this case, you may want to look at straight out buying a home or help to buy schemes like rent to buy.
If you are on the minimum income of €1656 a month (as per Eurostat), 30% of your income would have you searching for a rental flat of €500 a month. You will be hard-pressed to find such a rental in Ireland, especially if you are moving to a large city like Dublin or Cork.
Once your budget is set, take it as your absolute limit for rent, and don't forget to include extras such as concierge service, television licences, etc.
Location of the Property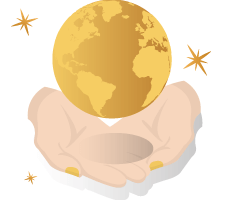 When searching for a rental in Ireland, try not to tie yourself down to just one or two neighbourhoods. Rather, consider surrounding areas as well to broaden your possibilities and consider places that are well-connected for commuting purposes.
If you have a car, you also need to consider accessibility to parking spaces in the areas you are considering. You may also want to inquire about city restrictions. Since the Paris Agreement, more and more towns are pushing for the use of electric vehicles to lower the carbon footprint on the environment. Adding restrictions to traditional fossil fuel vehicles.
Researching crime levels in the different neighbourhoods is also an important consideration.
It could even be worth considering slightly more unorthodox options such as tiny homes or mobile homes to open up options and neighbourhoods that might not spring to mind straight away.
How Much Room Do You Need?
How large do you need the property to be? Would a studio suit your needs or do you have a family and need more rooms? If you have children and a restrictive budget, can they share a room? You'll also need to consider if you're thinking of renting a room instead of an entire property, and how many flatmates you are willing to have.
We would add to this list two other important factors to include when it comes to the type of space you are looking to rent:
How long do you plan to stay there?
If your move is a short-term situation, then making certain sacrifices may not be the end of the world. On the other hand, if you plan to stay for more than a year, take the time to find the right place, and don't rush into anything.
Are you willing to share a bedroom, bathroom, or kitchen?
Once you start your search, you will be amazed at the conditions some of these rentals are offering. Answering these questions ahead of time will help you stay on par with your needs and wants.


Save On Your Moving In Costs!
Get up to 60% off all your home lighting needs!
Amenities
What would you like to have in the apartment or house? Furnished or unfurnished? Modern or traditional? Recently renovated? Make a list of the things that you would like, and then review it and decide which items are non-negotiable, and which would just be perks.
Are you a pensioner and want to avoid walking multiple flights of stairs with your groceries? A lift could be a must in such a situation.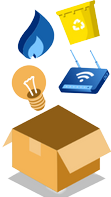 Moving house? Set up all your utilties at once!

Set up your energy, broadband and waste in one hassle-free call!

Ad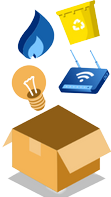 Sorry, we're closed right now!

We're currently closed but please leave us your number and we'll give you a free callback as soon as we'open!

Ad
How To Search for a Place To Rent in Ireland
Now that you have set certain limits on the type of flat or house to rent, the easiest and fastest way to search for a place is the internet.
Some of the top-rated websites for finding a rental home in Ireland include:
Daft.ie
MyHome.ie
Rent.ie
Property.ie
Let.ie
We recommend setting up alerts for properties that meet your specifications on these websites. This way, you will be immediately advised as soon as a new property becomes available for rent that meets your criteria. Giving you a leg up on everyone else! The main criteria to enter for these alerts are as follows:
Setting Up Renting Alerts in Ireland
County
Area
Minimum rent amount
Maximum rent amount
Minimum quantity of bedrooms
Don't forget to also check local newspapers that can yield surprising results when looking for a place to rent. Local advertisements in shops and bulletin boards can also be great resources to find a place in the area you wish to live in.
Are you a student looking to rent? Most student unions have accommodation lists which answer specifically to students' rental needs. You may want to start there and not worry about the hassles of browsing through tons of publicly-advertised rentals.
Using Real Estate Agencies To Find a Place To Rent
Also known as letting agencies or accommodation agencies, their services can certainly be handy and save you a lot of headaches. Most will charge a fee for the services, so ensure you are aware of what these are before hiring someone.
You will also want to verify the following information about the agency:
Do they have an official licence?
What services do they include with their service?
If you are charged a fee, under which circumstances are you entitled to a refund?
If you pay for the service, be sure to ask for a receipt for any payments made.
Are you a letting agency? If you are an agency, you may be interested in the exclusive services we can offer your clients. See all the details on our Utilities services page.
Viewing a Property
If you have found a place that seems to fit the bill, always visit the property before you commit to any rental or lease agreement. Here are some things you should be looking out for when viewing a property:
Do the windows open?
Do the fridge and cooker work properly?
Is there a functioning smoke detector?
Is there a fire alarm in the building (for flat and apartment buildings)
Is the bathroom in good condition? Any signs of dampness?
How secure are the front door lock and window locks?
Is the hot water functioning properly?
Did you know? Ireland has a minimum physical standard law. This means that all landlords have a legal duty for their property to meet certain standards. Note that this law does not apply to government housing programs.
Take also some time to visit the surrounding area of the rentals' location. Some items you want to look for:
Is there parking in the area?
Is there easy access to public transportation?
How close are the shops and other facilities?
Is there parking or storage available for bicycles?
Arrive Prepared When Visiting
In the current housing climate, properties are snapped up quickly and the inboxes of property advertisers fill to the brim quickly. Get there first and contact the landlord or agency as soon as possible to arrange a viewing. If a property ticks all the boxes, be prepared to make an offer to the landlord at the viewing.
Make sure to have any documents a landlord or agency might ask you for. This could include:
References: from your employer, the bank and a previous landlord.
Proof of your home address.
Photo ID and copies.
Your PPS number.
Remember you'll also need to have enough money to cover the first month of rent and 1-2 months' deposit.
Before You Agree To a Rental House or Flat
Here are some other important factors you should be aware of before you sign any lease or rental agreement.
Legal Factors When Renting in Ireland
Firstly, to avoid any issues or arguments over bills, we recommend you take photos of meter readings from the first day of legal occupancy (and also the last day when leaving) and include a newspaper in the photos with that day's date.
You should also immediately check for any damage to the apartment and repeat the same process, taking photos of defects. Ask for an inventory and check it is correct as otherwise at the end of the contract you may have to pay up for any items on the inventory that are not in the residence.
Particularly if you have a lot of expensive big-ticket items, you may want to consider content insurance. Remember the landlord cannot raise your rent for two years. Always ask for receipts for amounts paid, which you are entitled to within 72 hours.
With the exception, if you are paying your deposit in cash, ask that you be given a receipt immediately. If you are paying your deposit via bank transfer, clearly write the concept as "deposit for X property", and ask for a receipt, to later avoid any confusion over whether the amount transferred was for rent or for the deposit. You are entitled to a rent book which should serve as a receipt of rent paid.
You should also double check to see if you need a guarantor for your rental payments. A guarantor will cover you if you miss any rental payments just in case you fall short one month. Especially if you're a domestic or international student, a landlord might ask you for 6 to 12 months worth of rent upfront if you don't have a guarantor!
Now that we have the most basic legal considerations out of the way, we get into the nitty-gritty of rights and terminating leases below.
Know Your Rights
As a private tenant, you have certain rights and obligations covered under the Residential Tenancies act. Understanding what you are and are not entitled to can save you a lot of time should you run into any issues with your tenancy. The citizen's information website has a full list of tenancy rights and obligations.
Renting a Room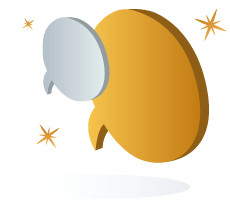 If you are renting a room in your landlord's home, you are not covered under the Residential Tenancies Board's legislation. In these cases, it is advisable to agree on some ground rules before beginning the rental term and both the tenant and landlord retain signed copies which can be referred to if any problems crop up.
If any issues arise between you and your landlord, you will need to try to sort them out yourself, or as a last resort, take your case to the Small Claims Court. Note your landlord may qualify for rent relief under the rent-a-room scheme, and you may qualify for payment assistance under the HAP scheme.
If the room you are renting is more like a self-contained flat or studio, in a separate residence on the grounds of the landlord's home, then you will be covered under the Tenancies Board's legislation.
The Residential Tenancies Board
The RTB was set up under the Residential Tenancies Act of 2004 and maintains a register of registered tenancies, provides services for resolving a landlord-tenant dispute, and researches the private rented sector.
All tenancies which are in private residences, student accommodation, or with approved housing bodies, must be registered with the RTB. The tenancy registry is public so you can check for yourself that your one has been properly registered on the RTB register check page.
To use the RTB's confidential dispute resolution service, after you have first tried to resolve the situation yourself, you can either apply for mediation, or an application for adjudication.
To submit an application for dispute resolution you need to register and then log in to the Residential Tenancies Board website, where you can apply online. Once you've begun the process of applying, you can then choose whether you'd prefer free mediation or adjudication.
Mediation involves both parties resolving any issues by working together and can be done over the telephone. Adjudication is a more formal process involving an investigation into the issue and evidence being produced.
Terminating a Lease Early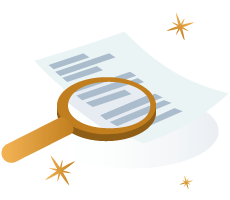 Two possibilities fall under the early termination of a rental contract. The first is that your landlord wishes to terminate the contract early, and the second is that you wish to end the lease.
If your landlord wishes to terminate the lease early they must give you written notice. During the first six months of your lease, your landlord can terminate the lease without telling you why with a minimum of 28 days' notice. On rare occasions when your behaviour warrants it, you can be issued 7 days' notice within the first six months.
The notice you are entitled to depends on the length of the tenancy. After the initial six month period, if you are keeping up with your tenant obligations, notice must be:
Tenants Obligations

| | |
| --- | --- |
| Tenancy duration | Notice |
| >1 year | 90 days |
| 1 - 3 years | 120 days |
| 3 - 7 years | 180 days |
| 7 - 8 years | 196 days |
| +8 years | 224 days |
If, on the other hand, you seek to end your lease agreement early, then it is not that easy. If your landlord has met all their obligations and there is no clause in your tenancy agreement allowing you to exit the property early with an agreed notice period, then your choices are:
Ask the landlord if it is possible to exit your lease early, but they are under no obligation to agree.
Ask your landlord if you can sublet the tenancy. If your landlord refuses, you can then terminate the tenancy.
Do neither of the above and exit the lease early but know that you will be liable for any rent for the months left in your contract and that your deposit cannot be used to settle unpaid rent.
The amount of notice you are required to give depends on the length of your lease.
Notice Requirements

| | |
| --- | --- |
| Tenancy duration | Notice |
| >6 months | 28 days |
| 6 months - 1 year | 35 days |
| 1-2 years | 42 days |
| 2 - 4 years | 56 days |
| 4 - 8 years | 84 days |
| +8 years | 112 days |
In either case, whether the landlord or you are seeking to end the rental contract, notice must be given in writing (note that notice served via email, text or conversationally is not valid), contain the pertinent dates, and be signed.
You are ready! You are now ready to move in. Be sure to visit our various moving guides to assist you in the next part of your journey!