Mortgage Calculator: How Much Can I Borrow?

With interest rates increasing and mortgage repayments costing more, whether you're getting a mortgage for the first time or you're looking to buy-to-let, you're going to need a mortgage calculator to find out how much you can borrow. In this guide, we'll walk you through how much you can borrow based on your income, credit score and more!
Try Out Our Mortgage Calculator!
How Is My Mortgage Calculated?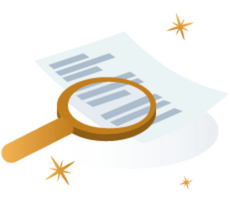 Borrowing for a mortgage involves three main things: loan-to-value, the interest rate, and the deposit. All of these factors put together give you a good idea of what your mortgage rates might be and how much you can borrow.
Loan-to-value
The loan-to-value is how much you actually borrow as a percentage of the value of your house. For example, if your house is worth €200,000 and you are offered a 90% loan-to-value, you can borrow €180,000.
Interest Rate
The interest rate is how much you are charged for borrowing the money for your home. This is the way your bank or mortgage lender will manage the risk of lending you the money. Usually interest rates are around 3% or more, and you pay this back along with the original loan over time. In Ireland, you'll typically be able to fix your interest rate for 1-10 years before it becomes variable.
Deposit
Banks and mortgage lenders very rarely lend you the full amount (100% loan-to-value). Instead, they will lend you the majority of the money, but you'll have to front the rest of the cost yourself, known as the mortgage deposit. Your deposit can be as low as 5% for first-time home buyers or as high as 40% for buy-to-let mortgages.
Mortgages are secured loans, meaning that you put up the value of your home against the money you've borrowed. This gives mortgage lenders some security since they will repossess your home if you fail to make payments (also called a mortgage delinquency). Make sure you factor how much you can borrow with your ability to pay in the future!
Read Our Complete Mortgage Guide!
Mortgage breakdown Here's a breakdown of a simple fixed-rate mortgage to show how the loan is calculated. Let's say you've agreed to buy a new house for €200,000. You then go to your chosen mortgage lender and they are willing to give you 80% of the money for a deposit of 20%:

Total house price = €200,000
Your deposit = €40,000
Your loan amount = €160,000

With your mortgage lender, you'll then agree on the length of the loan. In this case, the lender will lend you the €160,000 over a period of 30 years. You will need to pay these instalments each month over that time.

You will then be given an interest rate. Since this is a fixed-mortgage, you will have the same interest rate for 30 years at 3%. This means you will need to pay €82,843.92 on top of your original loan. So in total, you will need to pay back:

€160,000 (loan) + €82,843.92 (interest) = €242,843.92

So breaking it down, your mortgage payments will be fixed at €674.57 a month.
How Much Can I Borrow for a Mortgage?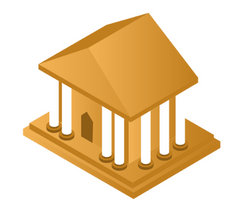 Borrowing money can be scary, and when it's from a bank it's even scarier since you can get yourself into a lot of trouble if you don't pay the money back. However, borrowing money is in fact the way the money world works and it's vital for prosperity. Like businesses have to borrow to fund their ideas, people can also borrow to buy their home.
There are a lot of factors that affect how much you can borrow for your mortgage, but primarily the main thing mortgage lenders will look at is your salary. Mortgage lenders need to be sure you're stable enough to make the mortgage repayments for the full term of the loan, so expect a grilling of your finances when you apply.
What Is Mortgage Borrowing?
A mortgage is a type of loan provided to people to buy their homes. Since houses and even flats cost a lot more than anyone has in their bank accounts, most people will need a loan from their bank or mortgage lender to be able to buy. In Ireland and most of the rest of the world, a mortgage is a very long term loan, so you'll make your payments over 25 to even 40 years.
What Affects How Much I Can Borrow?
As said above, your salary will be the biggest determinant of how much you can borrow for your mortgage. How much you earn each month will show lenders how much you'll be able to pay back over the course of the loan. The type of job you have will also influence your lender's decision.
How much you can borrow will likely depend on:
Monthly Salary
If you earn a certain amount every month, your lender might require that your mortgage repayments are below a certain percentage of your salary. If over half of your salary will be going on the mortgage, they will have doubts whether you can afford everything else required for a home. Remember to use your salary to determine your budget when looking for a property. Typically in Ireland, you can only borrow up to 3.5 times your annual salary.
Job Stability
Lenders will want you to have job stability in order for you to start borrowing so they can be confident you'll be consistently making repayments. If you are fully employed on a long term contract with a fixed salary, you might be able to borrow more.
Job Type
Mortgage lenders tend to prefer you to be employed on a full-time contract in order to approve a mortgage. If you are on a temporary contract or working part-time, it's unlikely you'll be approved since the source of income might not be enough to afford it.
Does My Deposit Affect How Much I Can Borrow?
The deposit you put down and where it comes from can also affect how much you can borrow. Deposits are good proof that you're able to save up and exercise financial discipline, so a mortgage lender will definitely take that into consideration when working out how much you can borrow.
Deposit Amount
If you put down a larger deposit, you might be able to borrow more than just your home's value. You might even get enough to cover some of the costs for repair or renovation if you need them. With a smaller deposit, you might only just be able to borrow what you need to buy your house.


Deposit Source
Where your deposit comes from is also important for lenders. If you've saved up the deposit yourself, you might get better deals than if you were given the deposit by someone else. Lenders can be a bit funny about deposits gifted to you so you might need the gifter to sign a gifted deposit letter.
How Much Can I Borrow Calculator
In order to get an idea of how much you can borrow, use our calculator to work out your likely loan from your monthly income.
How Much Can I Borrow FAQs

Can I Borrow More with More People?

You might be able to borrow more if you get a joint mortgage to pay for a house with more people. A joint ownership is known as a tenants in common arrangement, and you would have to provide proof of income for each of the borrowers in the agreement. This is a great way of borrowing even more money to finance your house.

How Much Can I Borrow Self-Employed?

Being self-employed shouldn't affect your mortgage application. While it is true that if your income fluctuates a lot you can be penalised for that, but if you can have a good steady income and a business that has good protections, you should be fine for a mortgage.

What About My Monthly Expenses?

Your monthly outgoings are likely to affect how much you can borrow, since the proportion of your income that is reserved for bills will affect your ability to pay back the mortgage repayments. As well as your mortgage, you'll need to be able to afford your utilities such as:

Gas and electricity
Water supply
Broadband
Waste
Other subscriptions

When you go to apply, make sure you've paid down any credit card debt or any other debt you might have accumulated.

Read More About Utilities in New Builds!

Is My Credit Score Important?

Aside from your salary, in the current housing market, your credit score is very important when it comes to knowing how much you can borrow for your mortgage. Your credit history will prove to your mortgage lender how consistently you've paid your bills and other expenses so you don't get into arrears. For mortgage lenders, the better the credit score, the more you can borrow.

Pay bills on time every month
Pay off credit card debt consistently
Keep under your credit card limit
Check errors on your credit file
How Much Can I Borrow as a First-Time Buyer?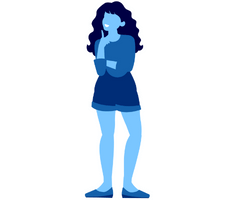 If you're a first-time buyer, you're likely to benefit from a number of different first-time buyer schemes that will make it easier for you to get a mortgage. Typically, first-time buyers pay a much lower deposit and discounts off the value of their home.
What First-Time Buyer Schemes Are There in Ireland?
In Ireland, there are lots of options available to you if you're trying to save for deposit and buy your first home. These all depend on your income and what your financial situation is currently. Here are some of the most common first-time buyers schemes:
Help to Buy Scheme (HTB)
Affordable Housing Scheme
Rebuilding Ireland Home Loan
Mortgage Allowance Scheme
Shared Ownership Scheme
Read More in Our Help To Buy Guide!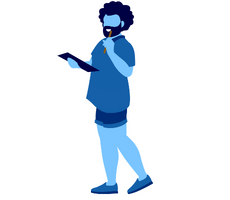 What About Extra Mortgage Fees?
Although the mortgage you take out will have a hefty up front cost for the deposit, it is not the only cost you might have to pay when you move into a property. These include solicitors fees and conveyance fees that you'll need to pay before you move into the property.
Stamp Duty
Unless you're a first-time buyer, it is likely you will have to pay the full rate for stamp duty when purchasing a property if your property is over €1,000,000. Stamp duty is tax on the value of the property and is added onto the overall price as a percentage. The higher the price of the property, the higher the stamp duty tax bracket.
Check Out Our Stamp Duty Guide!
Solicitor and Conveyancer Fees
You will also need to hire a solicitor or conveyancer to make sure your house purchase is legal and the exchange of contracts have been updated. You will usually receive a bill for this once you've finished moving in but it's an important part of the buying home cost you'll need to keep in mind!
Mortgage Protection Insurance
Taking out mortgage protection insurance is a must to insure your repayments will be made in case you pass away. How much you pay for your mortgage protection insurance will usually depend on your health, current mortgage balance and other factors.