Bord Gais Energy: 2019 Login, Electricity & Contact
If Bord Gáis Energy sounds familiar, it's because they were originally named Bord Gáis Éireann, set up in 1976 as the original state-owned gas provider for Ireland. Following state-led utility reform in the early 2000s, they ceded access to the gas distribution network to other companies, in order to encourage more market competition.
After the electricity market was deregulated in 2007 (meaning better prices for you and me), in 2009 Bord Gáis Energy then added electricity to their offerings portfolio. In 2012, following the EU and IMF bailout and some scary times for everyone during the financial crisis, conditions were set out requiring the sale of state-owned assets. These conditions meant that the customer supply arm of Bord Gáis energy was then sold in 2014 to the global group Centrica plc.
Today they offer electricity, gas and dual-fuel options for consumers. The CRU's (Commission for Regulation of Utilities) 2017 annual report on electricity and gas retail markets showed that Bord Gáis Energy retained an impressive 17.8% and 47.2% of the domestic market share, for electricity and gas respectively.
---
Login
Bord Gáis Energy logins are provided online for both residential and business customers. In order to register you'll need to have certain details to hand, which can be found on your bill, such as:
Your account number. This is in the top right hand corner of your bill.
MPRN/GPRN. This is just below your account number.
What are GPRN and MPRN numbers? A GPRN is a Gas Point Reference Number and an MPRN number is a Meter Point Reference Number (for your electricity meter). These numbers refer to the physical location of where the meters are connected to the electricity and gas networks, at your house, and consequently will change if you move home.
If you have any issues with registering, you can drop Bord Gáis a line including the above details, as well as the name of the account holder, and they'll sort you out. On the initial registration page you'll also be given the option of signing up for paperless billing (please do, let's save the trees!) and joining the rewards club.
MyBGE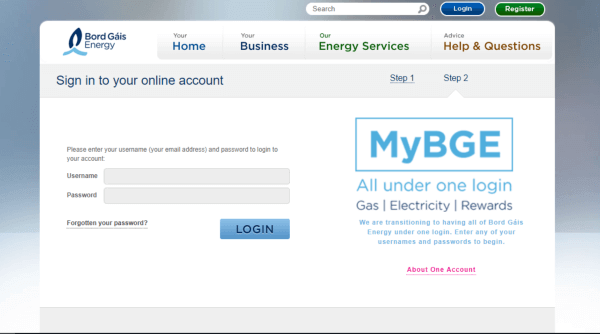 Bord Gáis Energy previously had separate login pages for residential and business customers, which were then subdivided into separate gas login, electricity login and rewards login pages. Now, thankfully, they are in the process of transitioning to a single login, called MyBGE.
All new customers will be assigned MyBGE accounts and existing ones are being changed over. The majority of existing customers will be notified when their account is changed over and when they first log in to their new account, will see a page explaining that all their accounts will now be listed under one login, and simply have to click on the "I understand" button, and then update their username and password.
For some unlucky customers, it´ll be slightly more complicated as they'll be asked to contact a Bord Gáis Energy call centre to verify a few details before being able to login.
Online Facilities
Bord Gáis Energy online login facilities include lots of useful options, and once you've registered you'll be able to:
Look over all your bills from the previous 14 month billing period.
Update your contact details (email and phone number only). If you want to change any other details like your account name or your address, you'll need to call Bord Gáis customer care.
Pay your bills with a credit, debit or laser card.
See when your next bill is going to be issued.
Sign up to Direct Debit (bill amounts will be taken from your account around 14 days after the bill was issued).
Add any other electricity accounts you have, for example properties you may be renting out.
---
Electricity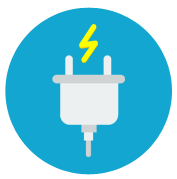 Bord Gáis Energy electricity benefits include an easy switching process, sizeable discounts, PAYG options, and a loyalty scheme for customers.Their discounts are not just for new customers either, existing customers can also benefit by changing their payment and billing options.
At the end of your twelve-month contract with Bord Gáis Energy, we would also recommend contacting Bord Gais Energy to see if they're willing to offer any discounts for renewing.
Discounts
Bord Gáis Energy have a great discount if you're a new customer, 21% off their standard energy prices if you sign up online and opt for Level Pay (where you pay a set amount each month) and Paperless Billing.
If you're already using them for your gas, and as such don't qualify for the new customer offer, fret not, they'll take 14% off your gas bill and 10% off your electricity one. If you're feeling really disheartened by now because you're already with Bord Gáis Energy for your electricity, chin up, as you can still avail of a 5% discount if you sign up to Level Pay and Paperless Billing.
Switching your Electricity Supply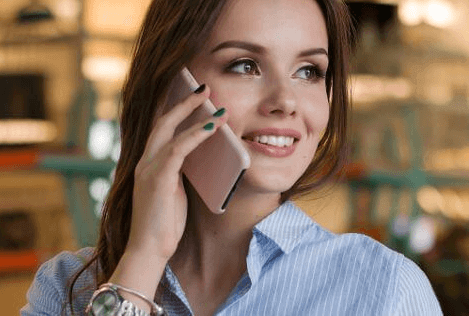 Switching your electricity to Bord Gáis Energy is relatively painless, you just need your MPRN and your bank details if you're planning on setting up Direct Debit (or you can set it up later - however this will affect your security deposit).
You can switch online, arrange a call back or call them directly.
If you've applied to switch to Bord Gáis Energy, but later found a better deal and want to stop the switching process, if it's been less than 14 days, you can cancel your contract with this online form. Bord Gáis Energy will confirm this in writing.
If it's been more than 14 days, then you'll need to contact Bord Gáis Energy directly and may have to pay an exit fee (we don't recommend doing this unless your potential 12-month savings from the new offer are greater than the exit fee).
If you're receiving an electricity allowance as part of the Household Benefits Package you'll still get it, but instead of it coming off your bill, it'll be paid to you directly. You'll need to contact the Department of Employment Affairs and Social Protection in order to sort out payment.
Meter Readings
ESB networks take your meter readings (they do meter readings for all energy suppliers in Ireland) four times a year. As Bord Gáis Energy issue their electricity customers with bi-monthly bills, this means that four bills will be based on the ESB readings (if you were at home when they called), while two will be estimated.
If you were out when ESB called by or you don't like the sound of those two estimated bills, it might be worth your while (depending on your cash flow situation and the actual reading) to submit a reading yourself.
You can submit a reading via the Bord Gáis Energy app, or call it in, email it in, or submit it online, see our contacts section. Only the black digits on the reading count, not the red ones.
We recommend submitting a reading yourself if you miss an ESB reading, so you can improve your bill accuracy and avoid nasty surprises down the line.
---
Gas
With the largest share of the residential gas market, and as the original state-owned distributor and provider, gas is Bord Gáis Energy's bread and butter.
Boiler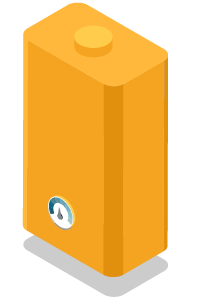 Bord Gáis Energy has a HomeCare team available around the clock to deal with any boiler issues you might have. They don't actually install boilers but they do service and repair them. You can book a boiler service or repair service by telephone, and for a repair service you also have the option of booking online.
A boiler repair costs €99 and is charged to your Boiler Services bill. They're flexible about appointments, you can even book them for Saturdays, so if you can stand cold showers for that long you won't need to take a day off from the office (sorry, no excuses here!).
Discounts for New and Returning Customers
For new customers, sign up online and you'll receive a whopping 14% off their standard gas unit rates. If you sign up as a new dual fuel customer, you'll obtain an additional 21% off your standard electricity unit rates. And for their current gas customers, you can also sign up to their dual fuel option and receive 14% off your gas and a slightly less impressive (but hey, every little counts!) 10% off your electricity.
If you're already hitting Bord Gáis Energy up for gas and don't want to use them for your electricity, but you still want a discount, then never fear, there are two more options. You can either sign up for a 365 Boiler Care product or Hive Active Heating by calling Bord Gáis Energy and you'll receive a 12-month 14% discount. Or you can simply sign up for Level Pay and Paperless Billing to receive a 5% discount.
Switching your Gas Supply
If you already have a gas meter installed at your house, as with electricity, you can easily switch to Bord Gáis Energy gas by using their online option, arranging for a call back or by giving them a call. You'll need to tell them:
Your meter reading.
Your name and current address.
Your old address.
If your meter is locked, contact Bord Gáis Energy to arrange an appointment to unlock it.
If you don't have a gas meter Bord Gáis Energy will liaise with Gas Networks Ireland in order to get one installed. A Registered Gas Installer (RGI) needs to install your meter and then you can contact Bord Gáis Energy with:
Your name, address, and GPRN.
The installer RGI code.
Your old address.
If there is no gas supply at your property, well, just give up (Just kidding, actually you can contact Gas Networks Ireland and see about arranging a gas supply).
Find out if you'll need to pay a security deposit.
If you get a gas allowance as part of the Household Benefits Package contact the Department of Employment Affairs and Social Protection and they'll get onto Bord Gáis Energy and sort it out. Your allowance will be applied directly to your gas bill.
If you want to cancel switching and it's been less than 14 days since you applied, you can cancel your contract online, and Bord Gáis Energy will confirm this in writing with you.
If it's been more than 14 days, then you might be out of luck and will need to contact Bord Gáis Energy and maybe pay an exit fee (Don't do this unless you've found an amazing offer which more than makes up for paying the exit fee).
---
Payment Options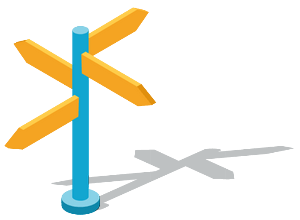 In keeping with their focus on ease of access to their services, Bord Gáis Energy offer a variety of ways to pay both their electricity and gas bills. You can pay:
Bord Gáis Energy are pretty flexible if you have any genuine issue paying your bill (No, your sudden need to go on holiday to the Maldives doesn't count, but YOLO...) and will discuss a payment plan with you that's tailored to your earnings, or alternatively, fit a PAYG meter.
They can also speak with other agencies, such as financial advisers, charities, or state agencies, on your behalf. It's best to contact them as soon as you realise there's an issue, to avoid any escalation or interest on unpaid bills.
---
Hive Smart Home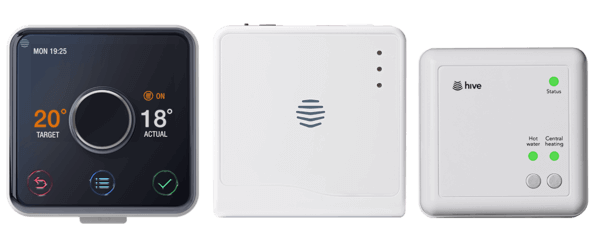 Hive is a smart home device that originally just remotely controlled heating and hot water, but has now expanded its range and will let you control electrical equipment that is plugged into Smart Plugs, as well as link to home security accessories such as motion and door sensors.
What is a Smart Plug? A smart plug is an electricity socket insert which lets you turn on and off appliances from an app on your smartphone.
Although Bord Gais sell and install Hive and its related products, you don't actually need to be a Bord Gáis Energy customer in order to get one. You can just give them a call and choose your installation date.
The cost to get a Hive, have it professionally installed, and have a full boiler service is €349, or €299 if you don't take the boiler service option. Alternatively, you can sign up for the Hive Heating Plan for between €10.38 and €12.46 a month (24 month contract duration).
---
Oil
Bord Gáis Energy don't provide oil for home heating purposes, but they have teamed up with Top Oil in order to offer even more discounts to their customers. New customers signing up for electricity can avail themselves of 12% off their electricity and €100 off their home heating oil, while existing electricity customers can get €50 off their oil. Give Bord Gáis Energy a callto take advantage of one of these offers.
---
Security Deposit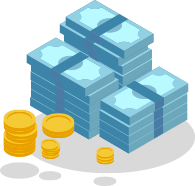 When signing up with Bord Gáis Energy, if your credit history is a little shaky, or any of the following cases apply to you, you'll have to provide a security deposit of up to €300 within 14 days of signing up, or risk your supply being cut off:
If you're a tenant signing up for the first time who has NOT previously been with Bord Gáis Energy for 14 months or more, you'll need to pay a €200 deposit if you choose to set up Direct Debit, or €300 without Direct Debit.
If you're a homeowner who is signing up and you don't want to set up Direct Debit, you'll need to pay a €300 security deposit.
Your security deposit will be returned to you when you close your account, as long as you've paid your final bill and any outstanding amounts. If you pay by Direct Debit, the deposit will be refunded to your account, otherwise you'll receive a cheque, and it will take up to ten days to process refunding the deposit.
You do NOT need to pay a security deposit in the following cases:
If you've been with Bord Gais for more than 14 months previously and have a good credit history.
If you're a homeowner and are signing up and paying by Direct Debit (they'll track you down in that house you own pretty fast if you miss a payment!).
If you are signing up to the Level Pay option (Direct Debit is mandatory).
---
Pay As You Go
Bord Gáis Energy has PAYG options for both electricity and gas. Their PAYG electricity offer is quite limited in that you will still have to go physically top up your card to put in your meter, when compared to Electric Ireland's snazzy meter which can be topped up in several different ways, including online from the comfort of your sofa.
PAYG Meters
In order to opt into their PAYG schemes you'll need to get the relevant PAYG meters installed. Unless you're in arrears or can prove financial hardship, you'll need to pay for the meter and installation. Despite the fact that their website covers absolutely everything but the kitchen sink, there is very little information on their PAYG meter and installation charges.
After trawling through the web and contacting BGE directly, we can tell you that If you already have a gas meter, Bord Gáis Energy will charge you an acceptable €110.68 to change to a gas PAYG meter, and an eye-watering €199.13 if you change your mind and decide to switch back to a normal credit meter.
If you don't have a gas meter, get ready for more monetary woes as you'll have to shell out €373 for a PAYG one.
Regarding changing to a PAYG Electricity meter, it depends on the type of meter already installed. If it's a newer one, you can simply enter in a code BGE provide you with and abracadabra, you get a PAYG meter for free - but if it's an older one, it'll need to be exchanged and this is not available as an option to the general public, unless you agree to one as part of a repayment plan of arrears, or can prove you suffer from financial hardship.
For both gas and electricity PAYG you will receive separate cards. The registered and certified technician who installed your gas meter will give you your gas top-up card, and before changing your electricity to PAYG you'll receive two electricity top-up cards from Bord Gáis Energy.
How to Top Up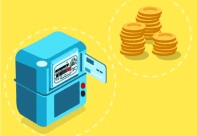 For gas PAYG cards, you'll need to put your card in the associated meter before topping it up. You can top up your gas card at your nearest Payzone or at any An Post Office. Once your card is topped up, stick it into your meter (gold chip side always facing towards the display), press the red button and wait for the "busy" display to change. You can then take your card out and your meter will have been topped up.
For both gas and electricity the minimum top-up amount is €10, the maximum is €100, and your card can hold a maximum balance of €300. Please do make sure to hold onto your receipt in case you have any issues with topping up.
For electricity PAYG cards, you can head out and top them up as soon as your meter is set up as a PAYG meter. They can also be topped up at any Payzone. Just give your electricity card and payment to the cashier, and they'll give you a receipt with a 20-digit PowerCode.
You then head back to your meter, press the * button, enter the PowerCode, and press the # button. If you make a mistake while entering the code in you can press * to delete it.
As we previously mentioned, if you receive an electricity allowance, this will be paid directly to you. If you receive a gas allowance, go to any of the top-up points and ask for a credit update. Your allowance will then be put on your card.
Emergency Credit
On both gas and electricity prepaid meters, you have up to €5 of emergency credit should your money run out and you're unable to top up in time. Always try to avoid having to resort to the emergency credit option as it kicks you off the standard tariff until the amount is repaid by topping up, and as such can lead to accumulating debt, which is probably exactly what you were trying to avoid when you chose a PAYG meter.
For emergency credit on your gas meter, once your credit is low, insert your card and press the red button when the emergency credit option appears.
For emergency credit on your electricity meter, when your balance goes below €2, a warning will sound on your meter every thirty minutes, for two minutes each time. To turn off the alarm and activate emergency credit, simply press the "0" button.
If you don't press the button in time before all your credit runs out, your supply will be cut off, but not to worry you can simply press the "0" button and it will come back on again. The low credit alarm will not sound between 10pm - 10am in summer, and 9am - 9pm the rest of the year.
So as not to leave you in the lurch, if your emergency credit runs out on your electricity meter and getting cut off is looming, you will not be immediately cut off in the following situations:
After 5pm in the summer or 4pm the rest of the year. Your supply will cut off the following day at 9am (or 10am if it's summertime).
On Fridays after 5pm in the summer or 4pm the rest of the year. Your supply will cut off the following Monday at 9am (or at 10am during the summer).
If it's Christmas Eve, Christmas Day, St. Stephen's Day, New Year's Eve, New Year's Day or St. Patrick's Day. Your supply will cut off the following day (unless it's also one of the holidays above).
Helpful Hint! Try to keep credit on your meters at all times in order to avoid debt building up from emergency credit and standing charges. In particular, if you're going away, top up in excess of what you think will be needed, just in case. At least that way you can come home after spending all your money on beer and tapas, and maybe not have to buy credit for a while!
Where does your credit go?
When you top up, it's not quite as simple as your credit only going towards paying the exact amount you use. It's allocated to:
Standing charges.
Your electricity or gas units.
If you have an electricity PAYG meter, the PSO charge.
Any money you already owed them from previous bills, if you've previously agreed a repayment plan.
Paying off any emergency credit you may have used.
What is a PSO charge? PSO stands for Public Service Obligation and is a levy charged to all electricity customers in Ireland in order to subsidise and support renewable and native energy generation.
Lost or damaged cards
If you lose or damage your gas card, you can buy a replacement card at any PayZone outlet for €2, and remember to put it in your meter to synchronize it before you top it up.
If you lose one of your electricity cards, contact Bord Gáis Energy as soon as possible in order to replace it (you may be charged a nominal amount to replace it). Always keep your electricity cards separate in order to reduce the possibility of losing both of them. As Bord Gáis has to post the card out and you can't just run out and pick up a new card, you could get into real difficulties in the time between losing both cards and getting new ones.
---
Rewards
Bord Gáis Energy rewards scheme includes some serious benefits, such as the ability to buy discounted tickets for the well-known Bord Gáis Energy theatre before they go on sale to the general public. Some tickets are usually set aside for Bord Gáis Energy rewards customers so that even if a show is sold out, you may still be able to get a ticket!
They also have a deal with Tesco where you get 100 Tesco clubcard points for adding your clubcard to your Bord Gáis Energy Rewards profile, and one clubcard point for every €2 paid off your gas or electricity bill.
Clubcard points can also be used to get money off your energy bills, and tesco vouchers used against your bills will also gain you some bonus Tesco clubcard points. So if you shop at Tesco and are with Bord Gáis Energy, definitely sign up for Tesco's clubcard.
Bord Gáis Energy are also looking to add other categories to their rewards scheme soon, dealing with travel, sports, books etc. so do keep an eye out.
---
App
Bord Gáis Energy currently offer an app which can be used with Android and iOS platforms.
My Bord Gáis Energy (Android & iOS)
Google Play rating:⭐⭐⭐½
iTunes app store: ⭐½
This app lets you make payments, see your energy bills, and submit meter readings. You need to register for an online account to use it but you can also register directly from the app, rather than online, if you prefer. It has all the functionality of their online login, including options for setting up direct debits, editing your profile, and viewing your rewards.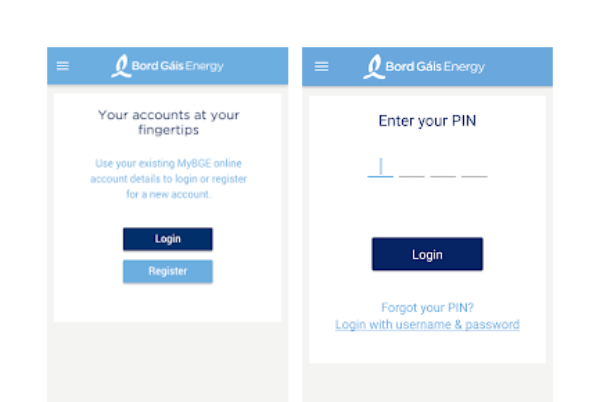 It's available for both business customers and residential customers except for PAYG customers. If you have any problems while using the app, you can mail Bord Gáis Energy to let them know. Just include in your mail what the problem is, your operating system type, and the email address you use to login to the app.
Unfavourable reviews for the app show that there is a significant amount of issues for users when trying to submit meter readings, due to the app crashing or not uploading the readings. Users also complained that on some phones it's so slow to load that it would actually be faster to open up a browser and log in.
On Google play it had solid ratings until late 2017 when issues started to show up, so they've certainly had plenty of time to patch up app issues, but for whatever reason clearly haven't done so.
Customers who highly rated the app, said they liked being able to log in with a pin number, being able to download pdf versions of their bills directly to their phone, and that the meter reading function was really handy.
---
Rates and Tariffs
Below we've analysed Bord Gáis Energy's standard rates at the time of publishing, and compared them against their cheapest offer (21% off electricity & 14% off gas) to get a clearer picture of how much you could save by switching.
Note that all rates are inclusive of VAT and based on average yearly consumption (4200kWh electricity and 11000kWh gas) and if you have a storage heater and choose a 24-hour tariff, you'll pay an additional storage unit rate (between 10c-12c per unit) and a storage yearly standing charge (€4-€12).
Electricity Pricing

| Tariff | Unit Price | Day Unit Price | Night Unit Price | Standing Charge | PSO | Yearly Average | Cheapest Offer? | Yearly Average with Discount |
| --- | --- | --- | --- | --- | --- | --- | --- | --- |
| Urban 24 | 19.6c | | | €159.13 | €47.40 | €1029.73 | 21% off Electricity | €856.86 |
| Rural 24 | 19.6c | | | €199.76 | €47.40 | €1070.36 | 21% off Electricity | €897.49 |
| Urban Night | | 21.08c | 10.44c | €209.25 | €47.40 | €918.57 | 21% off electricity | €779.57 |
| Rural Night | | 21.49c | 10.62c | €259.21 | €47.40 | €980.92 | 21% off electricity | €839.31 |
Last Updated: December 2018
Gas Pricing

| Gas | Electric Ireland |
| --- | --- |
| Unit Rate | 6.118c |
| Standing Charge | €98.55 |
| Carbon Tax kWh | 0.42c |
| PAYG Service Charge | |
| Yearly Average Bill | €817.73 |
| Best Discount | 14% off unit rate |
| Discounted Yearly Bill | €723.51 |
Last Updated: December 2018
---
Reviews
As you can see from the graph, Bord Gáis Energy's ratings with Google and Trustpilot could be better. Customers have reported many issues with billing and customer services. Complaints brought up included; issues using Tesco reward vouchers against bills when on a level pay plan, that customer service could be difficult to get through to (with long on-hold times and dropped calls), and issues regarding refunds not being delivered in a timely manner.
Customers who were happy with Bord Gáis Energy claimed that they had the cheapest energy deals.
While customer service complaints do tend to be more plentiful the bigger the company, it's quite worrying to see so many recent complaints about Bord Gáis Energy's customer service. In particular, given the fact that the Irish examiner reported in 2016 that Bord Gáis Energy accounted for the majority of complaints investigated by the CRU (Commision for Regulation of Utilities) that year. This is in spite of the fact that Electric Ireland had a larger market share. We would have expected Bord Gáis Energy to have improved since then, and hope to see that they take customer complaints seriously and address any underlying issues in the near future.
---
Fuel Mix
A quick look at Bord Gáis Energy's fuel mix shows just two main sources, natural gas and renewable energy. Gas was, and is the mainstay of Bord Gáis's service for customers. So it's no surprise to see such a high percentage of it in their fuel mix, 76.6%, compared to the all-island average of 40%. However it is heartening to see that for all other energy sources, Bord Gáis Energy is looking towards renewables.
The company's renewable percentage might seem low when compared to the all island average of 44.5%, but this renewable fuel mix statistic is skewed by the presence of six renewable-only suppliers in the Irish residential energy market. Let's hope that over the coming years they increase their use of renewable resources for energy generation.