Rent a Room in Ireland: Facts for Tenants & Landlords

In this comprehensive guide, we unravel everything you need to know about renting a room for both tenants and homeowners alike.Tenants get a lower-cost alternative to renting and homeowners earn extra income from their unused rooms. Some landlords can even benefit from the rent-a-room scheme and profit from tax relief.
How to Rent a Room in Ireland?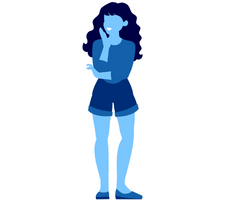 So you are considering shying away from the traditional home rental or purchase and leaning towards renting a room? A sensible choice for people on a tight budget like students, especially with the ongoing housing crisis in Ireland.
Before you dive in head first and sign any licensee agreement, here are a few things you should keep in mind when you rent a room:
Rent-a-room landlords do not need to register with the Residential Tenancies Board (RTB). This means less protection for the tenants. For example, the Equal Status Act is not enforced in rent-a-room agreements.


There is no lease signing, as such, the homeowner can terminate the rental agreement at any time. On the plus side, the reverse also holds true, meaning that you can leave at any given time as well. In both cases, only 'reasonable' notice needs to be given.


Is the room self-contained with its own bathroom and cooking area? Or will you be sharing common areas with others? Be sure to have ground rules set out if you will be sharing spaces. For example, times of use, cleaning duty, etc.


A lease agreement may not be necessary when you rent a room but you should still set up an accord with the following details and have both parties sign the form:

Enumerate some house rules/living standards
Rental cost and when to be paid
Which utilities are included or not, like broadband or electricity and gas.
The move-in date and end date of the rental
Help with rental payments If you decide to rent a room, you may still be eligible for financial assistance towards your monthly payments via the HAP Scheme.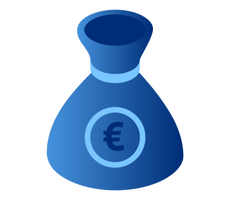 How Much is it to Rent a Room in a House?
When you consider the average cost of a rental in Ireland is €1,415 per month, according to a recent article in the Mirror, to pay a fraction of this to rent a room can appear like a real bargain.
Prices of room rentals can vary greatly across the Republic, consequently, in the table below, we have listed the average rent a room cost per region and per type of unit.
Average price to rent a room in Ireland

| County | Shared common areas | Self-contained unit cost |
| --- | --- | --- |
| Carlow | €300 | €560 |
| Cork | €650 | €850 |
| Dublin | €750 | €1,100 |
| Galway | €400 | €600 |
| Waterford | €375 | €550 |
*Prices per month based on current listings
What's the difference? If you're renting a self-contained flat, such as a granny flat or a floor with a separate entrance, then you are covered under landlord and tenant law. If it is not an ensuite room, there are no regulations which govern this type of arrangement.
What is the best website to rent a room?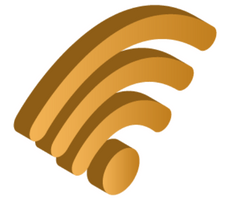 To look for a room to rent in Ireland, the following websites come highly recommended:
Rent.ie: Includes listings of holiday rentals, short-term lets, and parking spaces.
Daft.ie: Also has homes for sale and commercial property listings.
Roomstorent.ie: This site specialises in rentals only.
Most of these websites also come with their app to search for a room for rent.
The Daft app receives positive reviews with a 4.6 out of 5 stars in the Apple store and a 4.2 out of 5 stars in Google Play. Here are some comments found for the app:
I gave it 5 star because it is a best property app I have seen by far.
However, I would like to suggest that the Property Facilities should include a Garage availability. Also Garden/Patio/Balcony should be in the three different points, otherwise it doesn't make any sense. If the house has a garden then landlord selects this, but there's no patio and no balcony in the house, so it's misleading.
Maxwestmail - 03/09/2020 App Store
Alternatively, the Badi app comes highly rated as well, scoring a 4.5 out of 5 stars on Apple and 4.6 out of 5 stars on Google Play Store.
great way to find a room or good roomies. Highly suggested!
Mia Avila - 5/22/21 - Play Store
Rent a Room Scheme in Ireland: Homeowners Guidelines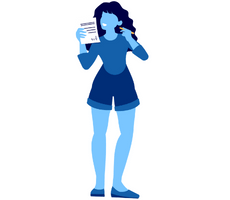 In a move to solve Ireland's housing difficulties, the Government introduced the rent-a-room scheme back in 2001 to entice homeowners to let their unused rooms.
The Scheme allows landlords to rent a room and earn up to €14,000 a year tax-free!
Of course, there are some criteria one needs to meet to qualify for the rent-a-room scheme, these are:
You must occupy the home as your sole residence along with the tenant.
Any rent you receive cannot exceed €14,000 in a calendar year - this includes any money received from the tenant for food, utilities, laundry, or other home services.
You cannot deduct expenses from the rental income.
Although tax-exempt, the amounts received from the tenant must be declared on your annual tax return.
You cannot rent a room to your civil partner or child, but other family members are permitted.
You cannot rent a room to short-term guests such as an Airbnb host.
Did you know? You do not need to own the home to qualify for the rent-a-room scheme. You can be renting it from a landlord and sublet a room to someone else. Ensure your lease agreement allows you to sublet or check with your landlord. Only if you rent to a HAP scheme tenant must you be the property owner to qualify for the rent-a-room scheme.
What is Rent-a-Room Relief?
Rent-a-room relief does not affect non-rental income-related taxes or benefits such as mortgage interest relief.
From January 2019, the rent-a-room scheme tax relief cannot be applied to rental income from letting periods under 28 consecutive days. However, this can be waived in the case of student accommodation, four-day-a-week digs, and respite care lettings.
HAP and rent-a-room relief
If you have tenants who qualify for Housing Assistance Payment, the local authority will directly pay rent to you. In order to do so, you will need to provide certain documents and details such as:
The amount of monthly rent.
Bank account details.
Undertakings regarding rental accommodation standards and tax compliance.
Proof of property ownership.
A property inspection will usually be carried out within 8 months of receiving a HAP payment, to ensure that it meets the minimum standards for accommodation.
How to declare rent-a-room income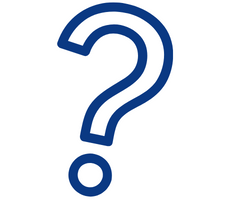 Rent-a-room relief is claimed for the previous year when filing a tax return. Tax returns can be completed and filed online via the Revenue MyAccount Service (for PAYE taxpayers) or the Revenue Online Service (ROS) for self-employed citizens.
Relief can also be claimed by filing a paper tax return through your local tax office. Rent-a-room income should be recorded in the "Exempt income" section of the tax return form. There is a four-year limit to claim relief, so if you have already accidentally paid tax on your rental income, you may still have time to claim all or some of it back.
Legalities with Renting a Room in Ireland
First, unless the room you are renting is self-contained (separate entrance, private cooking area, and bathroom), you will not be covered under landlord and tenant law.
As there is no landlord or tenant law governing rentals under the rent a room scheme, it could be a good idea to agree to some house rules in advance with the tenant. These rules, sometimes referred to as a licensee agreement, should be put in writing and signed by both parties.
Here is the Top 10 items you will want to cover or mention in the agreement could include:
The duration of the tenancy.
How much notice either party should give to end the tenancy.
Rent (how much and when it should be paid.)
Payment method - by cheque, standing order, bank transfer etc.
Inclusions in the rental fee (bills, additional services etc.).
How to divide excluded expenses (bills, broadband, bin collection, etc.).
Rules regarding daytime or overnight visitors.
Permissible noise levels.
How to record payments and additional expenses.
Whether the property is smoking or non-smoking.
Such an agreement is necessary to avoid your tenant placing a Small Claims Procedure in case of a dispute.
Even though there is no tenancy agreement in place, there are still some other basic legal guidelines that should be followed. Specifically, as the landlord, you have the right to:
Set the rent, which should be in line with generally applicable rates.
Receive payment on the agreed date.
Review the amount of rent to be paid every 12 months (notifying the tenant in advance).
Retain part or all of the security deposit if the tenant leaves without the agreed notice, if there are unpaid bills or rent arrears, or if there has been property damage caused outside of normal wear and tear.
You do not have the right to:
Enter the lodger's room without the express consent of the tenant.
Retain any of the tenant's belongings for any reason (including unpaid rent).
Rent a room in "digs" style
Digs usually refer to a common renting situation used by university students where they stay in rented accommodation during the week and go home at the weekends.
The advantage of digs is that it is cheaper for students to rent a room for twenty days a month than thirty, additional services such as laundry and evening meals are commonly included, and landlords will have the house to themselves at the weekend.