SmartZone: Products, Reviews and Contact for 2023

---
SmartZone is a leading technology company that empowers homeowners and businesses with intelligent and connected living spaces. With a strong focus on innovation, quality, and customer satisfaction, they are at the forefront of the smart home industry, delivering comprehensive solutions that enhance security, energy efficiency, and convenience.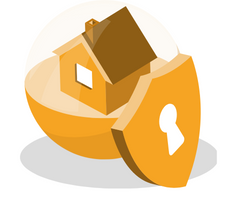 Who Is SmartZone?
SmartZone is powered by Alarm.com, a smart solution for connected homes and businesses in Ireland. It specialises in providing innovative smart home solutions like Doorbell Cameras, Heating and Lighting Controls, Smart Door Locks to enhance the comfort, convenience, and security of residential and commercial spaces.
With a mission to transform ordinary homes into intelligent living spaces, SmartZone offers a wide range of cutting-edge smart alarm systems,security products and services that integrate seamlessly to create a connected ecosystem.
Whether it's ensuring the safety of a home with advanced security systems or streamlining energy usage through intelligent automation, SmartZone's solutions are tailored to meet the unique requirements of each client.
Facts About SmartZone
Year of Foundation:2015
Founder: Justin Mc Inerney
Primary Industry: Smart Heating Controls, EV Charging, Smart Security, Home Energy Management, and CCTV
Employees: 16
Revenue: $5.9 M
Who Owns SmartZone?
With a rich history in the industry, SmartZone was founded by Justin Mc Inerney with a vision to revolutionize the way people safeguard their homes. Since its inception, the company has continuously grown and expanded, building a strong reputation for delivering top-quality products and exceptional customer service. Through their commitment to innovation and customer satisfaction, SmartZone has become a trusted name in the smart home security market.
SmartZone: Key Values and Commitments
SmartZone is guided by a set of core values that underpin their operations and customer interactions. These values include:
Innovation

SmartZone stays at the forefront of technological advancements, constantly introducing new features and solutions to meet evolving customer needs.

Reliability

They prioritize providing reliable products and services that customers can trust for their home security requirements.

Customer-Centricity

SmartZone.ie places great importance on understanding and meeting the unique needs of each customer, delivering personalized solutions tailored to their specific requirements.

Quality

They have a strong commitment to delivering high-quality products and services, ensuring durability, performance, and customer satisfaction.

Commitment to Excellence

SmartZone.ie maintains a high standard of excellence across all aspects of their operations, from product development to customer support, to provide the best possible experience for their customers.
What Are SmartZone's Products and Services in Ireland?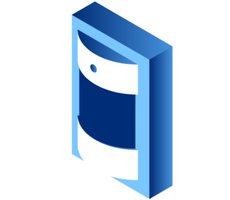 SmartZone offers a comprehensive range of smart home solutions in Ireland, including advanced security systems, energy management solutions, and home automation devices. Their products and services provide homeowners with enhanced security, energy efficiency, and convenient control over their living spaces.
Being a leading alarm provider to businesses and homes, SmartZone offers a two alarm security solutions as listed below:
Wireless Home Alarm

SmartZone wireless home alarm system offers the convenience of easy installation without the need for complex wiring. It utilizes wireless sensors and detectors to detect intrusions and trigger alerts, providing effective security for your home.

SmartZone takes home security to the next level with its trademarked 'Crash and Smash' protection feature. Even if an intruder attempts to damage the control panel, the system remains fully functional, ensuring the safety of you and your loved ones at all times.

Monitored House Security Alarm

SmartZone's monitored house security alarm provides an added layer of protection by connecting your alarm system to a professional monitoring center.

In the event of an alarm activation, trained security professionals at Gardai are alerted to quickly assess the situation and contact emergency services if needed. With 24/7 monitoring, you can have peace of mind knowing that your home is being actively protected even when you're away.
Check Out Which Is the Best Alarm System!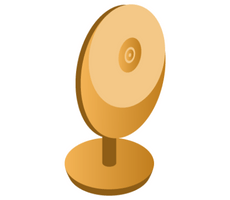 What Security Cameras Does SmartZone Offer?
SmartZone offers indoor and outdoor security systems as listed below:
Video Doorbell

The Video Doorbell offered by SmartZone is the perfect solution for keeping track of visitors at your doorstep. With its integrated camera and two-way audio functionality, you can easily see and communicate with guests, enhancing security and convenience for your home.

Mini Wi-Fi Camera

The compact and sleek Mini Wi-Fi camera from SmartZone provides vigilant monitoring of your home's interior. With its intercom feature, you can conveniently communicate with your family members and even check in on your beloved pets, ensuring peace of mind even when you're away.

Mini Dome Camera

Designed for both indoor and outdoor surveillance, the robust Mini Dome camera from SmartZone offers reliable video monitoring for your home. With its dust and weather resistance, this security camera in Ireland can withstand various conditions while recording high-definition footage, ensuring clear and detailed visuals.

Indoor / Outdoor IP Camera

The versatile camera is equipped with low-light capabilities, making it suitable for outdoor monitoring even in dimly lit conditions. Additionally, indoor security cameras can be easily positioned indoors, providing flexibility in ensuring comprehensive home surveillance.
Are There Other SmartZone Products and Services?
In addition to its comprehensive home security system, SmartZone provides a range of other products and services designed to safeguard your home against burglary and intrusion. These products seamlessly integrate with your home security system and can be easily operated wirelessly, enhancing the overall protection and convenience for your home.
Smart Door Locks
Security Alarm Keyword
PIR Motion Sensor
Door Sensor
Glass Break Sensor
Outdoor Bell Box
Does SmartZone Provide Alarms to Businesses?
With features such as reminders, remote control, and auto-arming, SmartZone ensures that your business is never left vulnerable, even in situations where someone may forget to arm the security system. These capabilities provide added peace of mind, allowing you to remotely manage and ensure the protection of your business at all times.
What Are the SmartZone Reviews Like?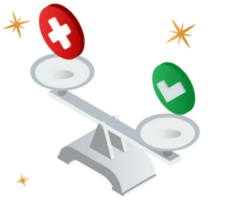 SmartZone has garnered positive reviews from customers who have experienced their products and services. Many customers praise the company for its reliable and advanced smart home solutions, highlighting the effectiveness of their security systems, energy management features, and home automation devices.
The user-friendly interfaces and mobile applications offered by SmartZone are also commended for their convenience and ease of use. Additionally, customers appreciate the company's commitment to customer support and assistance, further enhancing their overall satisfaction.
| Review Site | Rating | Star Rating for SmartZone |
| --- | --- | --- |
| Trustpilot | 3.3 | ⭐⭐⭐ |
| Google Reviews | 3.9 | ⭐⭐⭐ |
Last updated: 23/06/2023
What Are the SmartZone Reviews on Trustpilot Like?
The SmartZone reviews on Trustpilot are overall positive with a 3.3 stars out of 5 rating. Out of 17 reviews, 59% rated as 5 stars and 41% with 1 star. Here are a couple of the reviews left on Trustpilot:
I'm absolutely delighted with my new alarm system. It was installed by a very nice young who took his time to fully explain exactly how it works. A few days later I accidentally set the alarm off and almost immediately I was contacted by the control centre. I highly recommend this company to anyone considering having an alarm fitted to their home.
Dolores Groark, 23 April 2023 on Trustpilot
Technician arrived early and was a pleasure to deal with. He immediately gave us options on control panel placement and quietly got on with his work. When the system was installed, he went through the Smartzone app with my wife & I and synchronised it on both phones. He made sure we were comfortable with the system before he left. He was very knowledgeable, polite and left no mess. We would have no hesitation in recommending!
Frank O'Reilly,16 April 2023 on Trustpilot
What Are the SmartZone Reviews on Google Like?
The team did an excellent job with our residential camera installation. They explain everything in simple, understandable terms. They were very friendly and made you feel at ease. They took the time to ensure that our cameras were performing optimally and that the cameras were positioned correctly. They simply go above and beyond to ensure your satisfaction.
Laura Saunders on Google
It's been over 5 months, and since then, they have provided excellent services to us. They are always there to help you out and ready to serve you. Their services are great and provide 100% satisfaction to their clients. Smartzone will definitely help you in making your home a smart home.
Paul Hudson on Google
How Can I Contact SmartZone?
Contact
Number or Address
Availability
Customer Support
+353 21 4966248
Mon – Fri: 8:30-17:30
Saturday: Closed
Sunday: Closed
Email
[email protected]
Respond within 24 hours
Address
12 Southside Business Park, Togher, Cork, T12 FR50, Ireland
Mon – Fri: 8:30-17:30
Saturday: Closed
Sunday: Closed
Alarms

Need an alarm system?

Let our alarm specialists help you get your alarm system set up!

Ad

Alarms

card title

card description

Ad