The Celtic Interconnector - What Is It, & How Will It Affect Ireland

The Celtic Interconnector is a proposed electricity and optic fibre cable connection between France and Ireland. But will this connection help Ireland save money, and how will it affect the environment? Read on to find out.
---
The subsea cable of approximately 500km in length and 75km of on-land cable would run between a connection point in the south of Ireland to Brittany in the north-west coast of France.
Brittany is a cultural region and the traditional homeland of the Celtic Breton people and is recognised as one of the six Celtic nations. Hence the names "Celtic Interconnector" and "Celtic Link".
---
How Did the Celtic Interconnector Eirgrid Project Start?
Research into the feasibility of the Celtic Interconnector has been ongoing long before Brexit was even on the table. Eirgrid reported on the possibility of the interconnector as early as 2009 in their "Interconnection Economic Feasibility" report.
The report mainly focused on the economic benefits such a connection might bring, and the different scenarios which would have an effect on the project, as well as how energy prices might be affected. The results of the investigation carried out in the report were favourable and further research into detailed costings of such a project was called for.
The case was also put forward for Ireland being able to export wind-powered renewable energy to Europe when its renewable energy infrastructure is further developed. The project is now a joint venture between Eirgrid and RTE (le reseau de transport d'electricite, the French equivalent of Eirgrid).
Eirgrid and RTE are responsible for the operation, maintenance and development of the electricity transmission infrastructure in Ireland and France respectively.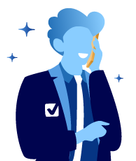 Selectra can help you save money on your energy bills.
Our energy advisers can help you find a better energy offer for your home.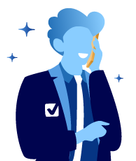 Selectra can help you save money on your energy bills.
Selectra is currently closed. You can leave your phone number and get a free callback.
---
What Are the Stages of the Celtic Interconnector Project?
The Celtic Interconnector Eirgrid project is progressing at an accelerated pace, as most projects marked of common interest do. The initial planning allowed for the following phases:
2014-2016: Feasibility studies
2017-2018: Initial design and pre-consultation
2019-2021: Detailed design, consultations, and planning the Celtic Interconnector route
2022-2026: Construction
As such, Eirgrid and RTE are currently immersed in the design and consultation phase, with construction set to begin in 2022.
---
The Celtic Interconnector Project in 2022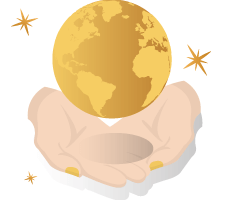 As we enter 2022, the Celtic Interconnecter gains in pace and commences the contruction phase. The Eirgrid group has stepped up their updates regarding the progress of the project, posting short reports frequently on their "What's happening now?" page.
The Celtic Interconnector project is so far going as planned, with members of the Eirgrid Celtic Interconnector team meeting stakeholders to cover any questions in both Cork and Youghal in March. EirGrid is currently awaiting further decisions from An Bord Pleanála regarding the development of the on-shore section of the Celtic Interconnector, along with other similar such application and licence results.
How Much Will the Celtic Interconnector Cost to Build?
As of 25 April 2019, financing has been secured for the project and it looks certain to go ahead. With a cost of nearly €930 million euros, the Celtic Interconnector will be mainly funded by the EU, who are likely to shell out for around 60% of the bill, with France offering to pay 35%. This means that Ireland itself will make very little in terms of direct contributions (outside of the standard EU membership expectations), yet will reap many benefits when the project conclued.
---
What are the possible advantages of the Celtic Interconnector?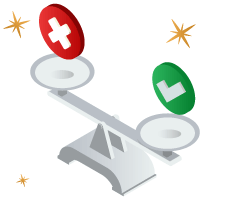 Although a massive undertaking requiring extensive funding, the Celtic Interconnector could provide sizeable benefits such as:
Provide a more secure energy supply, as France would be Ireland's only EU sourced of electricity after the UK exits the European Union.
Being able to import and export more electricity - up to 700MW, enough to power around 450,000 homes.
Drive down electricity prices in Ireland for consumers.
Also of interest is the fact that fibre optic cable will be laid along with electric cables, physically connecting Ireland to Europe's internet resources while potentially leading to an increase in internet speeds and more diverse broadband plans. One of the most important points in our opinion is the possibility of lowering energy prices in Ireland, by increasing competition and enabling easier access to our electricity market.
Unfortunately, Irish energy prices are among the highest in Europe, due to several factors, our location being an important one. The Celtic Interconnector could, hopefully, remove location as a consideration for our energy pricing by enabling the Irish government to purchase cheaper electricity in France. For example, by having the Celtic Interconnector in place, it is likely that the recent energy crisis of 2021/2022 would have had a reduced impact on the Irish market due to the diversification and increased availability of acquisition resources.
In the table below, you can see the cheapest electricity offer per Irish supplier.
Cheapest Electricity Offer per Supplier
Supplier
Best offer
Price per year
Bright Energy
Has stopped trading
No longer available
Bord Gáis Energy
39% Discount
€1,185.00
Community Power
Standard
€2,396.59
Ecopower
25% Discount
€1,759.42
Electric Ireland
30% Discount
€1,155.00
Energia
41% Discount
€1,192.08
Flogas
40% Discount
€220 Cashback
€1,233.17
Glowpower

Standard

€3,036.55
Iberdrola
Has stopped trading
No longer available
Panda Power
45% Discount
€1,236.67
Pinergy
Smart Tariff
€100 Cashback
€1,642.34
Prepay Power
Time of day tariff
€1,692.30
SSE Airtricity
33% Discount
€1,214.28
Waterpower
Standard
€1,985.27
Compare the Energy Market
Call 01 903 6528 Ad

Mon - Fri: 9 am - 6 pm
*Figures are for illustrative purposes only. Calculations based on average consumption figures for an urban home with a 24-hour standard meter. All discounts and cashback have been applied. Last updated: July 2022
Brexit-Proof Irish Electricity
The impending construction of the Interconnector could also soothe nerves for citizens that have been alarmed over how Brexit will affect Irish energy, due to the gas and electricity connections between the UK and the ROI.
The EU's stake in this is also somewhat strategic: By rescuing Ireland from geographical isolation following Brexit and additinoally strengthening the celtic link, the EU will be strengthening its ties with Europe as well as gaining access to the potential for renewable energy generation in Ireland. The French grid is already interconnected with Belgium, Great Britain, Italy, Spain and Switzerland.
Access to the massive European power market through France would mean Ireland would no longer be dependent on its UK electricity connections. It remains to be seen what will be done about our gas supply (which is managed by Gas Networks Ireland), although gas use should be phased out or replaced in keeping with our international commitments to lowering our carbon footprint and greenhouse gas emissions.
Will France See Any Benefit?
The Celtic Interconnector project has been earmarked a project of common interest by the EU, improving the movement and distribution of energy around Europe. Better interconnection means that surplus generated energy can be diverted from one country to another where there is a lack.
In fact, one of the motivations behind its construction is so that France can tap into the green energy potential that Ireland could generate, mainly its capacity for wind-powered renewable energy. Given Ireland's abysmal progress towards its Paris agreement targets, this will hopefully translate to a renewed impetus, and more pressure on the responsible parties, to increase our wind power capabilities.
---
What Are the Possible Disadvantages of the Celtic Interconnector?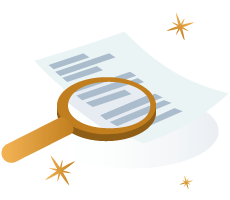 As the construction of the interconnector will require on-land and sea operations, environmental impact studies must be carried out and great care should be taken to minimize any possible negative impact on the local environments.
A public consultation was launched in France to discuss any concerns raised regarding laying the high-voltage cables. Some thorny issues have arisen over the environmental impact, including worries about how the physical line and electrical currents may affect sealife, and the potential risks should the cable deteriorate.
EirGrid and Réseau de Transport d'Électricité have several teams in place to monitor environmental effects such as habitat loss and/or deterioration, water pollution, and disturbance or displacement of protected species in order to minimize any negative impact. Both of these firms have also pledged to engage with offsetting in order to reverse any harm caused, and to help flora, fauna, and water quality improve again. This was a particular focus in the pre-2022 construction planning phase.
The shortlisted locations for the where the Celtic Interconnector route will make landfall (where the cable will surface) locations are:
Ballinwilling strand
Claycastle Beach
Redbarn Beach
A substation site connecting the locations of Knockraha in County Cork to the La Martyre substation in Finistère - France has recently been confirmed, a distance of roughly 357 miles.
---
How Do I Contact Eirgrid Regarding the Celtic Interconnector?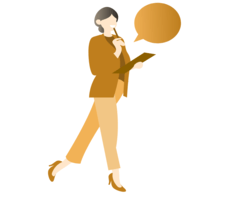 If you have questions to ask, views to be shared, or simply wish to request information on the Celtic Interconnector, Eirgrid has made the following methods of contact available to the general Irish public.
You can also read through the many documents, studies and analyses provided by Eirgrid. The CRU, Ireland's energy watchdog, have also published various information papers and responses regarding the Celtic Interconnector.
For Queries in Writing...
The Celtic Interconnector Eirgrid Project Manager,
EirGrid plc.,
The Oval,
160 Shelbourne Road,
Ballsbridge,
Dublin 4.
For Queries via Email...
celticinterconnector@eirgrid.com
For Queries via Telephone...
Michelle Walsh (CI Liaison Officer): +353 (0)85 870 4999
Eoghan O'Sullivan (Community Liaison Officer): +353 (0)87 247 7732
Eirgrid Customer Relations: +353 (0)1 237 0472