Home Heating Oil: What are the cheapest oil prices in 2022?

Although the majority of the population of Ireland is concentrated in urban locations, there is still a sizeable portion of the population who live in rural areas and need access to information on the cheapest oil prices. While beautiful and scenic, these rural areas may not be connected to the gas network, and as such customers living there can find themselves relying on oil, LPG, or wood-fired home heating systems.
---
Shockingly, Ireland has the fourth highest oil dependency in the EU, with nearly 37% of the 1.7 million households in the Republic dependent on oil for heating and hot water. On a more positive note, oil has been nearly eliminated from electricity production at only 1.7% of the all-island fuel mix.
It's important to have a good overview of the costs associated with home heating oil and where and how to find the cheapest oil. As a fossil fuel, oil for home heating can only become scarcer and more expensive in the future so it's also worth considering switching to another fuel source for heating, such as renewable energy, or even LPG.
Home heating oil prices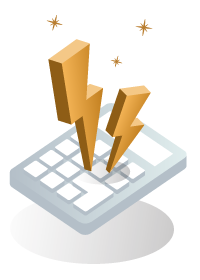 Historically, global oil prices have been extremely volatile, and this has, of course, heavily affected the price of home heating oil in Ireland. Also to be taken into account is that oil is normally priced in dollars and thus the exchange rate for the dollar and the euro has a knock-on effect on prices.
Prior to lockdown, since 2000, the cheapest oil price in Ireland was €437.70 per thousand litres, and the highest an eye-watering €1104.20 per thousand litres.
As you can see from the chart below, oil prices have been steadily trending upwards over the last few years and by 2018 year-end, a thousand litres was priced at €692.60. Between 2000-2018, prices were clocking in at €778 on average, so €692.60 was still quite reasonable. However, the steady increase in prices over recent years hints at more worry to come for those who depend on oil for their home heating.
In fact, statistics analysed by Cheapest Oil show that oil prices are volatile enough that sizeable shifts in pricing can even occur from one day to the next. For example, between the 17th of February 2019 and the 18th, prices shot up an additional €13.50. Since January 2019, continuing price increases have pushed the 1000 litres price up slightly, reaching €694.99 by February 26th.
Keep in mind that the prices shown above for oil tend to be averaged out across Ireland, as in fact pricing differs slightly from county to county. Why do prices change in different counties? Simply put, because of the distance needed to transport oil from its import point or storage depot.
Great care needs to be taken when transporting large quantities of oil, and even with huge tankers, only a certain amount can be transported per route at a time. These restrictions and added safety precautions mean more staff are needed, more trips to fill tanks and tankers, and more fuel used up transporting the oil.
Cheapest oil prices in Ireland
So, how much is home heating oil now in Ireland? Well, the current cheapest oil price per 1000 litres as of April 24th 2020 is €350.Nobody could have predicted the 2020 lockdown and the effect it has had on the oil industry. With a large percentage of the global population in lockdown and many commercial activities suspended, oil demand has dropped precipitously and in some cases is actually in negative value. All this has meant a huge drop in oil prices in Ireland. At the same time, the demand for home heating oil has increased due to so many people being at home.
According to the price monitoring website, Global Petrol Prices, the price per liter of oil in Ireland has fallen from €0.75 per liter in January 2020, to €0.61 in April and is still descending. But are all home heating oil suppliers reflecting the drop in their prices? Let's find out.
Cheapest Home Heating Oil Prices

| County | Cheapest Price (per 1000 litres) | Supplier |
| --- | --- | --- |
| Carlow | €384 | Mr Oil |
| Cavan | €370 | McCaughey Fuels |
| Clare | €400 | Corrib Oil |
| Cork | €400 | Amber Oil, City Oil and Corrib Oil |
| Donegal | €399 | A & N Fuels and Swilly Fuels |
| Dublin | €357 | Capital Oil and Local Fuels |
| Galway | €399.74 | Mór Oil |
| Kerry | €400 | Corrib Oil and M & J Kelleher |
| Kildare | €357 | Capital Oil |
| Kilkenny | €389 | Campus Oil |
| Laois | €377 | Capital Oils |
| Leitrim | €400 | Mr OilMan |
| Limerick | €400 | Corrib Oil |
| Longford | €365 | Flynn Fuels |
| Louth | €350 | EK Fuels |
| Mayo | €365 | Flynn Fuels |
| Meath | €358 | Right Price Oil |
| Monaghan | €370 | Oil4U |
| Offaly | €365 | Flynn Fuels |
| Roscommon | €365 | Flynn Fuels |
| Sligo | €400 | Mr. OilMan |
| Tipperary | €399.99 | SuperSaverOil |
| Waterford | €400 | McCarthys Tramore and Amber Oil |
| Westmeath | €357 | Whelan Oil |
| Wexford | €420 | Campus Oil, Kenny Fuels, Mr Oil and Newline Oil |
| Wicklow | €359 | O'Neils Oil |
Prices current as of 24/04/2020
As we can see from the examples in the chart above, prices for home heating oil tend to be cheapest in Dublin and the surrounding area (Kildare, Meath), and increase the further you go from Dublin (e.g. Galway, Cork, Wexford). Also clear is that prices can differ significantly depending on the supplier, so we would recommend shopping around. In particular, Cheapest Oil offer a free unbiased oil provider price comparison service, while others charge commission.
Pros & cons of home heating oil
Statistics analysed by Cheapest Oil Northern Ireland, which should be somewhat similar to the Republic given the proximity and shared weather conditions, indicate that on average, a 3 bedroom terraced house will use up around 1300 litres of oil a year, while a 5 bedroom detached house can use up to 2650 litres a year.
At current prices (accurate as of April 24th 2020), that's from €455 to €520 if you shop around and get the cheapest price for your area. So how does heating your home with oil measure up?
Pros of using oil
Analysed on its efficiency alone, oil does give a great return on every unit of energy. Oil burns at about 400 degrees hotter than both electricity and gas, and can warm up your home much faster.
Provided oil prices are low, oil can be an acceptably priced alternative for your home heating, and is definitely cheaper than heating through electricity-based systems.
Economy of scale also means that your oil will be cheaper if you buy it in bulk.
Cons of using oil
If you haven't switched to automatic deliveries, as oil is transported by road there is always the possibility of running out while waiting for your next delivery. Inclement weather such as storms or snow can also affect the routes for supplying oil.
Some suppliers offer a service where they calculate your usage to predict when you may be running low and refill your tank, removing the hassle of needing to call and order a delivery.
If your house depends on oil for home heating, then you'll need a place to safely store it, i.e. a tank. You may be able to rent your tank from your supplier, or you might need to buy it outright, adding to the already hefty cost of home heating through oil.
Oil tanks can be quite unsightly, although if you're willing to pay more money, the possibility does exist of having an underground tank.
Whichever tank you choose, above ground or underground, it will have to be serviced yearly to ensure there are no issues such as leaks, sludge, or tampering.
If your oil tank does leak, it can have a detrimental effect on the surrounding environment that can take weeks, and sometimes even months to clean up, depending on the amount spilled.
An oil tank can sometimes decrease the interest from potential buyers if you are trying to sell your house, as most are looking for more modern and less expensive heating technologies.
Many oil companies have a minimum amount of oil that needs to be purchased in order to make a delivery, many at least 500 litres. This means you can't simply top your tank up if you're short on cash and may have to shell out quite a bit.
Last but not least, as a fossil fuel, oil does produce carbon when it's burned for residential use. WIth Ireland's commitment to reducing its carbon emissions, this is definitely an important negative point.
TamperingHeating oil theft is an issue in Ireland and reports of it have increased over the previous winters. Thieves come at night and drain all the oil from a tank. This can be disastrous for some families financially, given that normally, only expensive bulk orders of oil are delivered. To avoid the possibility of tampering, it is advisable to either have an underground tank or lock up your tank in a shed.
Where does Ireland get its home heating oil from?
Ireland's oil, unfortunately, is 100% imported. As so many households are dependent on oil in Ireland, the government maintains roughly 90 days' worth of petroleum stocks for controlled distribution in the event of a shortage.
Oil imports to Ireland consist of petrol, diesel, and crude oil which is then processed at a refinery in Cork. Oil has been discovered off the coast of Cork but has yet to be processed, and with the drive towards renewable energy, it may never be.
Oil imports in Ireland are first received by ship, and then distributed either directly by tanker, or stored in depots. Countries which supply Ireland with oil include:
Alternatives to heating your home with oil
If you're building a home off the gas grid or already have a home that uses oil, some alternatives you could look into are:
In particular, installing solar panels or a heat pump might not be as expensive as you think as they both benefit from grants from the SEAI.
Verdict: Is home heating oil the only option?
Oil is currently a necessity for many Irish citizens, but the writing is definitely on the wall for this "dirty" fossil fuel. As such, customers can continue to suffer volatile prices, fuel poverty and uncertainty, and attempt to mitigate costs in the short term by making sure they are getting the best deal in their area.
However, in the mid- to long-term, a shift towards different fuels will become a necessity as oil stocks decline and carbon emissions are cracked down on. The world's oil reserves are predicted to run out in 2052 so while this may not be an immediate problem, as stocks decline and prices become prohibitively expensive, it may become a very real issue.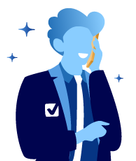 Selectra can help you save money on your energy bills.
Our energy advisers can help you find a better energy offer for your home.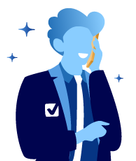 Selectra can help you save money on your energy bills.
Selectra is currently closed. You can leave your phone number and get a free callback.
With the government focusing on renewable energy and carbon emissions, the future for Ireland may be rosy, but it's definitely no oil painting.