Renting in Dublin: Where to Rent & How Much to Pay?

Whether you have lived in or are new to the capital city, knowing where and what the average rent in Dublin is essential! Read on to find all the answers you need in our renting in Dublin guide below.
How Much Is Rent In Dublin?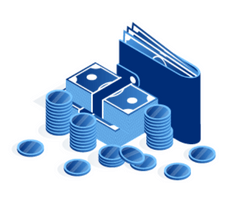 Like most capital cities in the world, Dublin is where you will find Ireland's most expensive rentals. To accurately answer just how much tenants need to pay for rent, we divide the topic into the following four categories:
We break down the average cost for each category in the sections below.
Rooms To Rent In Dublin
If you are on a tight budget or in Dublin for your studies, renting a room is the most affordable option you will find.
Pricing being just about the one advantage to rent-a-room, there are quite a few drawbacks to consider such as:
Lack of privacy.
Sharing common spaces like the kitchen and bathroom.
Potentially not getting along with the people you share the apartment or house with.
Unlike other types of rental properties, rooms to rent in Dublin are not protected under the Residential Tenancies Board's legislation.
If the room is not self-contained, it does not have to meet Ireland's minimum physical standards.
Before you opt to rent a room in Dublin, you will therefore want to ask many questions to the landlord or renter. Questions such as:
Is the room self-contained in a separate part of the property?
Are the utility costs included in the rental price?
Who will you be sharing the common areas with?
Are there any ground rules set for harmonious living such as cleaning duty, no overnight guests, quiet hours, etc?
If on the other hand, you are looking to share the costs of a rental accommodation you have, you can put one or some of the extra rooms for rent. We list below the steps you will need to follow to place your available rooms for rent in Dublin.
How To Rent A Room In Dublin?
Place a listing on the internet. Roomsforrent.ie and Daft.ie are popular options to place a room to rent in Dublin.
Always meet with prospective candidates before agreeing to any tenancy agreement.
Ask for a photo ID to verify the person is indeed who they say they are.
Set out some common house rules and put them in writing to avoid misunderstandings.
Determine how the utility bills will be divided amongst the different household occupants.
Agree on the price and duration of the rental agreement.
Did you know? The Residential Tenancies Board legislation does not apply when you rent a room in Dublin. To avoid issues, be sure you choose carefully who you decide to rent your room to.
Average Rent In Dublin For Rooms To Rent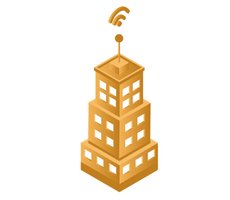 According to the most recent data, to rent a room in Dublin will cost on average €680 per month. This is well over the national average cost to rent a room of €462 per month.
With such a high difference in cost, it is not surprising to see so many people turning to other options such as rent-to-buy schemes or just moving to other parts of the country like Cork City.
Studio Apartments To Rent In Dublin
Studio apartments are a good alternative to rooms to rent in Dublin as they feature the following advantages:
Guarantee some privacy.
Are still cheap apartments to rent given their often smaller size.
Fall under the protection laws of the RTB.
Did you know? The minimum size of a one-bedroom apartment in Ireland is 45 square metres. Apartments without a separate bedroom and living area (aka, studio apartments!) can be lower than 40 square metres.
Average Rent In Dublin For Studio Apartments
Based on a current search for studio apartments to rent in Dublin on the popular property.trovit.ie website, we can find some 25 square metre studio apartments as low as €625 per month and as high as €6,560 per month for luxury rental properties.
According to spotahome.com, the site places the average rent in Dublin for studio apartments at €1,200 per month. Sure that is double the price of a room to rent in Dublin but is still well below the apartment rental average of €1,972 per month as per a recent report by the journal.
Apartments To Rent In Dublin
Looking for cheap apartments to rent in Dublin is a full-time job! According to the latest statistics, the average rent in Dublin for apartments is €1,972 per month. That is well over the RTB national average of €1,320 per month which makes finding a good, cheap apartment to rent in Dublin a real challenge!
As such, to find an apartment to rent, we would recommend either using the services of a real estate agent or setting up alerts on one of the following popular apartment rental websites in Ireland:
Daft.ie
Rent.ie
Property.ie
Let.ie
Receiving an alert or having an agent will allow you to get a jump start on everyone else for the rare cheap apartments to rent in Dublin.
Houses To Rent In Dublin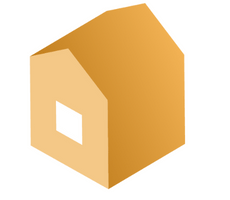 The Pale being so densely populated, it isn't as common to rent a home in Dublin compared to other cities in the country.
Those wanting a garden or yard included with the house to rent will most likely need to venture into the suburbs of the city. Looking into public transport or being well communicated to your workplace will be an important factor for those looking to rent a home in Dublin.
The added space and privacy make houses to rent an attractive option with its drawback being often located further away from the heart of the city.
Average Rent In Dublin For Houses
Where you decide to live will greatly affect the price of your rental. Nevertheless, as most houses are outside the city centre, you can expect an average cost of €1,667 per month to rent a home in Dublin according to spotahome.com.
With such a high cost of living, one may want to consider alternatives such as buying a property rather than renting. Despite the ongoing housing crisis, there are plenty of appealing government programmes to help citizens acquire a home, a mortgage, and even home renovation grants.
Where To Rent In Dublin?
Like any city in the world, the area you decide to live in will greatly affect the price of your rental unit. As such, we break down the main neighbourhoods to help you rent a home in Dublin that suits your needs.
Portobello

A lively area, popular with students and alternative-lifestyle seekers. A rather bohemian type area with loads of yoga studios, organic food shops, and lively bars.

Rathmines

One of the more affordable areas of Dublin with an international feel. Great area for families and ex-pats.

City Centre South

Close to all of the popular tourist attractions, you will be in the heart of the action. If you enjoy constant large crowds and expensive living, you will fit right in here.

North Inner City

Slightly more affordable than City Centre, this area will give you all the advantages of being centrally located and close to tons of restaurants and bars.

Drumcondra

On the opposite spectrum of city centre living, Drumcondra offers plenty of quiet, green spaces while being well-located. A good middle-of-the-road choice in terms of affordability, quality living, yet accessible nightlife.

Donnybrook

Perhaps one of the posh areas the city has after Dalkey, some distance outside of town. If you are looking for higher-end living, this is a good option.
Once you have determined where to rent in Dublin and found the perfect home, don't forget to check out all our tips on moving to make the steps easy on yourself!