Since opening its doors, Pinergy has become a pay as you go (PAYG) leader in Ireland. It now supplies 100% renewable electricity to over 25,000 homes and businesses. We break down the Pinergy rates, reviews, and additional services, so you can decide if Pinergy Ireland is the right supplier for you.
What Is Pinergy Ireland?
Pinergy Synopsis
Fuel types: Electricity only

 

100% renewable energy
Electricity sources: Renewables

 

Good customer reviews
Customers: 27,000 total

 

Only offers electricity plans
We delve into further details about the energy provider below.
Who Is Pinergy?
Pinergy is one of Ireland's three Pay As You Go (PAYG) electricity suppliers. Pinergy differentiates itself by being a leader in smart energy technology. It offers various electricity plans that all include 100% renewable energy! It also provides a multitude of smart services that allow customers to monitor and reduce their energy consumption.
Who Owns Pinergy?
Pinergy is 100% Irish-owned based out of Dublin. Ever since it opened its doors in 2013, Pinergy has focused mainly on supplying electricity as a pay as you go feature. Making the change to 100% renewable sources in 2018. The company is now starting to diversify its portfolio and is offering other electricity-only monthly plans.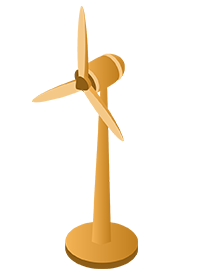 What Is the Pinergy Fuel Mix?
Since 2018, Pinergy Ireland has sourced 100% of its electricity from renewable sources, such as wind and solar power. The All-Island fuel mix was nearly half that at 57.9% renewable in 2020. However, Pinergy does not have direct access to renewable generation assets. Therefore, it purchases electricity that is certified as renewable from the wholesale market.
According to the latest report from the CRU, the following other domestic energy suppliers also provide 100% renewable electricity:
*Figures are for illustrative purposes only. Calculations based on average consumption figures for an urban home with a 24-hour standard meter. All discounts and cashback have been applied. Last updated: October 2022
**The fuel mix from Bright Energy, Ecopower, Waterpower, and Community Power have yet to be verified by the CRU.
What Are the Pinergy Rates and Offers?
In addition to its standard electricity plan, Pinergy Ireland has recently introduced various new offers into its portfolio. To best understand the pros and cons of each offer, we have divided their electricity price offers into the following seven categories: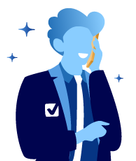 Pay-As-You-Go is expensive. Find a better energy offer today.
Call us and we'll help move you to a better tariff, fast.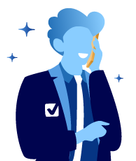 Save money on your energy bills with Selectra.
Selectra is currently closed. You can leave your phone number and get a free callback.
What Are the Standard Electricity Pinergy Rates?
Customers with Pinergy top-up meters that were installed prior to November 2015 will be on the standard Pinergy rates plan. The average urban household with a 24-hour meter would spend an estimated €1,948.29 per year on this plan. You can find the full set of standard rates in the table below.
Standard Electricity Pinergy Rates

| Standard Tariff | Unit Price | Day Unit Price | Night Unit Price | Standing Charge | PSO | PAYG charge | Yearly Average |
| --- | --- | --- | --- | --- | --- | --- | --- |
| Urban 24hr | 43.34c |   |   | €283.47 | €0.00 | €163.12 | €2,323.02 |
| Rural 24hr | 43.34c |   |   | €313.78 | €0.00 | €163.12 | €2,353.33 |
| Urban Day/Night |   | 44.52c | 31.59c | €308.94 | €0.00 | €163.12 | €2,029.56 |
| Rural Day/Night |   | 44.52c | 31.59c | €382.38 | €0.00 | €163.12 | €2,103.01 |
Last Updated: December 2022
These standard rates are variable, meaning they are subject to change. The most recent Pinergy price increase took place on 1 May 2022. It was the company's sixth price increase in the last year alone. Standard top-up rates will likely continue to increase with the ongoing global energy crisis.
€200 Electricity Payment Give the continued rise of electricity prices in Ireland, the Government implemented the €200 Electricity Payment Scheme in February 2022. The credit is automatically applied to your electricity account. As it is a nation-wide plan, you can still change electricity providers and receive the credit.
What Are the Pinergy Smart Rates?
Pinergy Smart rates were launched in 2015. Even though its rates are the same as the standard Pinergy rates outlined above, its smart meter gives customers significant benefits, such as:
Complete a Pinergy top-up anytime, anywhere.
View your daily electricity usage.
Instantly see your balance.
Compare your consumption to similar homes.
Set an automatic Pinergy top-up for when your credit gets below a certain level.
Customers signing up for this tariff can get the first €100 of free electricity with this offer.
Along with a free smart meter, this plan also comes with an In-home Display (IHD). This device displays your energy consumption habits in a well-organised and easy-to-understand manner. When charged, it can even be disconnected and taken to the sofa so you can sit down and enjoy a cuppa while checking out your consumption.
You can use the IHD for the following features:
Check your payment history.
Compare your usage to the previous day.
Receive messages.
View your tariff details.
Manually enter top up codes with credit purchased at any Payzone.
What Are the Pinergy Rates on Monthly Plans?
Pinergy is the first Irish supplier to offer a set of electricity plans that are based on people's lifestyles. These lifestyle plans include the following:
"Work from Home" plan — Get 30% off the standard unit rate during weekdays between 9 a.m. and 5 p.m.
"Family Time" plan — Get 40% off the standard unit rate from 6 p.m. to 10 p.m. every day.
"EV Drive" EV charging plan — Pay just 5c per kWh from 2 a.m. to 5 a.m. and charge your EV overnight.
"H2O" plan — Pay just 5c from 4 a.m. to 7 a.m. to heat your hot water. To be used in conjunction with the smart new immersion controller from Climote.
So how much can you really save with these new Pinergy price offers? Let's compare these Lifestyle electricity offers to the standard Pinergy rates to find out.
Pinergy Rates Compared

| Pinergy Plan | Discount | Estimated Annual Cost |
| --- | --- | --- |
| Standard | Standard rate | €2,323.02 |
| Smart | Standard Smart Tariff | €2,072.46 |
| Work From Home | 30% off Mon.-Fri. from 9am-5pm | €2,034.41 |
| Family Time | 40% off from 6pm-10pm | €1,973.00 |
| EV Drive | 6.43c rate from 2am-5am | €2,341.96 |
| H2O | 6.43c rate from 4am-7am | €2,012.35 |
Calculations based on average urban household with 24-hour meter. Lifestyle tariffs based on the following consumption habits: Work From Home: 23% during weekdays from 9am-5pm; Family Time: 25.7% from 6pm-10pm; EV Drive: Additional 3,846 kWh per year from EV charger, 50% of EV charging from 2am-5am; H2O: 9.52% from 4am to 7am.
For the average urban household, the "Family Time" plan works out to be the cheapest Pinergy price offer. However, your personal consumption habits, location, and meter type are what ultimately determine how much you'll pay for your electricity.
Get Free Energy Advice! For free advice on which would be the best energy offer for your home, speak to one of our energy advisers by calling (0)1 913 1771.
What Is the Pinergy EV Charging Offer?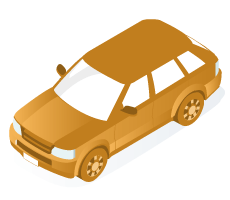 Pinergy Ireland launched its Electric Vehicle (EV) home charging solutions in 2019. With this service, Pinergy customers can enjoy the convenience of charging their EV at home. You can choose any electric car charger, and Pinergy Ireland will install and integrate it with your home. This service includes the following additional benefits:
5c unit rate from 2 a.m. to 5 a.m.
Full EV home charger installation
Consumption data with the app
To set up an EV charger installation, you'll need to submit an online form to Pinergy. Simply go to the provider's homepage and click where it says "For Home" in the top right corner. Under "Services", select the option that says "EV Home Charging".
Scroll down past the images until you see where it says "Fill out the form to find out more" in red letters. You'll need to enter the following details to submit the form:
Your first and last name
Your email address
Your contact number
Information about where you keep your car overnight
Once you've filled in the above details, press the red button that says "Send". A Pinergy representative will then get in touch with you (by either phone or email) to discuss installing the EV charger.
Are Prepaid Electricity Meters Cheaper?
There are many factors to consider when comparing a prepay electricity meter to a standard meter. See our complete guide on Pay as You Go Electricity for details.
When you look at the current electricity pricing table below, you can quickly see that the two main prepaid electricity providers, Pinergy and PrepayPower, are more expensive than other suppliers that offer monthly credit plans:
Cheapest Electricity Offer per Supplier
Supplier
Best offer
Price per year
Bright Energy
Has stopped trading
No longer available
Bord Gáis Energy
10% Discount
€2,103.00
Community Power
Standard
€3,209.75
Ecopower
25% Discount
€1,759.42
Electric Ireland
5.5% Discount
€100 Cashback
€1,870.00
Energia
10% Discount
€1,608.34
Flogas
20% Discount
€1,892.40
Glowpower

Standard

€3,036.55
Iberdrola
Has stopped trading
No longer available
Panda Power
Has stopped trading
No longer available
Pinergy
Smart Tariff
€2,072.46
Prepay Power
Time of day tariff
€2,245.24
SSE Airtricity
10% Discount
€100 Cashback
€1,964.40
Waterpower
Standard
€2,616.43
Compare the Energy Market
Call  (01) 913 1771  Ad 

Mon - Fri: 9 am - 6 pm
*Figures are for illustrative purposes only. Calculations based on average consumption figures for an urban home with a 24-hour standard meter. All discounts and cashback have been applied. Last updated: October 2022
Is Pinergy More Expensive than Electric Ireland?
Compared to the other PAYG electricity suppliers, Pinergy top-up rates are currently the most expensive. In the table below, you can see how this offer compares to the cheapest electricity offers from the other two PAYG suppliers, Electric Ireland and PrepayPower.
*Figures are for illustrative purposes only. Calculations based on average consumption figures for an urban home with a 24-hour standard meter. All discounts and cashback have been applied. Last updated: October 2022
Are There Pinergy Exit Fees?
Another factor to keep in mind when choosing Pinergy as a supplier are there termination fees, also known as exit fess. Terminating a Pinergy electricity contract early can be quite expensive. If you cancel the contract after the 14-day cooling-off period, you could be liable for the following:
| Reason | Fee |
| --- | --- |
| Installation fee (charged if you cancel during the contract) | €80 |
| Early termination fee (charged per month remaining in your contract) | €11.25 |
| Non-returned meter fee | €180 |
| Non-returned IHD fee | €50 |
Regarding the €11.25 per month early termination fee, if you cancel your contract after one month, you could have to pay a staggering €123.75. If you cancel with two months left, you'll only have to pay €22.50, which is less than half of the standard €50 exit fee that other energy providers charge.
Pinergy Reviews: What Do Customers Say?
Let's examine two of the more important customer review websites in Ireland to see what people think of the services offered by Pinergy Ireland.
Pinergy Reviews

| Reviewer | Rating | Details |
| --- | --- | --- |
| Trustpilot | ⭐⭐⭐⭐⭐ | Happy with the quality customer service. |
| Google | ⭐⭐ | Negative comments about the Pinergy prices. |
What Are Pinergy Reviews on Trustpilot Like?
On the customer review site Trustpilot, Pinergy has an overall rating of 4.7 out of five stars. The supplier has just over 713 reviews on the site, with 89% of them rating Pinergy as either 'excellent' or 'great'.
While the average review score is impressive, almost 10% of the customers who left Pinergy reviews gave the supplier a 'bad' or 'poor' rating. We did some digging to see the areas where Pinergy excels and find out in what areas it could improve.
We noticed in the Pinergy reviews that most of the customers that left five-star reviews referenced the supplier's high level of customer service, with some even calling it "refreshing". The reviews also show that customers enjoy using the Pinergy app and like how the supplier provides 100% renewable electricity.
I spoke to Darryll today regarding my electricity account and he couldn't have been more helpful, understanding and took time to explain my plan to me, offered me a better rate. Mary Doyle Trustpilot - April 2022
On the other hand, unhappy customers often referenced Pinergy's expensive rates. As you can see from the above pricing table, even Pinergy's cheapest offer is more than €300 more expensive than the cheapest PAYG offer on the market, which is with PrepayPower.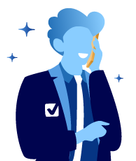 Selectra can help you sort out your energy billing queries with ease.
Need advice on billing? Call us for sound energy billing advice today.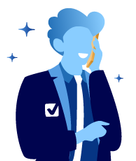 Save money on your energy bills with Selectra.
Selectra is currently closed. You can leave your phone number and get a free callback.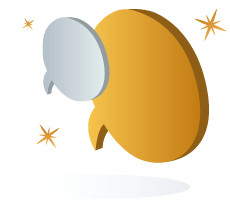 What Are the Pinergy Reviews on Google Like?
On Google reviews, it is a slightly different story. Pinergy has an overall rating of 3 out of 5 stars. However, this is based on only 114 reviews on the site.
The number one complaint from clients leaving a bad review for Pinergy on this site are the high prices and, recently, the delays in Pinergy Smart Meter installation.
Not only is their electricity massively overpriced, their customer support also provides no help. Been trying to check my usage report for 3 weeks, and they haven't been able to tell me about my usage in this time. Apparently the information isn't immediately accessible because many of them are on holidays. Not sure why bad scheduling planning means I don't get support as a paying customer. Terrible attitude from the agent as well. Will be changing provider from next month Devan Akkuş Google reviews - May 2022
To Pinergy's credit, most comments left by customers have been answered by a Pinergy representative. The fact the provider takes the time to answer these comments is a further testament to the good customer service the company strives to offer its clients.
Pinergy App: Is It Any Good?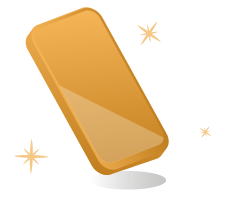 Contrary to most providers in Ireland such as SSE Airtricity and Electric Ireland, Pinergy doesn't have an online customer portal, like a Pinergy login section, they do have an impressive app. It comes with a much wider range of features than the apps offered by other suppliers.
These functions are:
Check your usage
Pinergy top-up
Check your balance
Track your CO2 emissions
Compare your electricity usage with other similar households
With the Pinergy app, customers that live in shared accommodations can even make individual contributions to the same account. This can be especially useful for students, as well as for anyone else with roommates.
The app is very attractive and easy to use, and there is even a traffic light system that tells you how your balance is fairing (green is a good amount of credit, orange is running low, and red you need to top up). The Pinergy top-up options are also really well thought out.
The Pinergy App is free to download from both Google Play (for Android) and the App Store (for iOS). On Google Play, the app has an average rating of 2.9 out of 5 stars. On the App Store, it scored similarly with 4.4 stars out of 5.
Google Play Rating: ⭐⭐
App Store Rating: ⭐⭐⭐⭐
Happy customers really loved the automatic top-up action and that they could easily check their daily usage. On the other hand, many customers said they did not like the differences between the credit balance on the Pinergy app and the In-home Display (IHD). Note that the Pinergy app takes 24 hours to update, which can sometimes confuse customers about their actual balance. Issues with the Pinergy app on the latest Samsung devices were also common.
This app is the only way to top-up with Pinergy. The app crashed within the first few minutes of usage, and is absolutely riddled with bugs. What a joke, but it's not like we have any other options… ListlessGoose Apple Store Reviews - February 2022
Is There a Pinergy for Business?
Pinergy Ireland launched its Pinergy Smart Business offering in 2018. It offers sector-specific insight to help businesses and farms become more energy-efficient, thus reducing their energy bills.
Pinergy Smart Business allows companies to do the following:
Monitor your usage
Manage your usage
Control your usage
Compare the energy performance of multiple business sites.
Business owners have rated this service highly, saying it has helped them significantly reduce their business energy bills.
On top of providing 100% renewable energy to businesses, Pinergy Ireland can also help them to measure and lower their carbon footprint, helping with the environment and the fight of global warming. Businesses can contact Pinergy Ireland directly and discuss personalised solutions.
Pinergy Contact Details and FAQs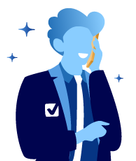 Talk to a real person! Speak to one of our energy advisers for free!
Our free service will put you through to a real person without the wait.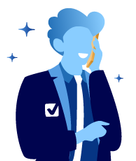 Save money on your energy bills with Selectra.
Selectra is currently closed. You can leave your phone number and get a free callback.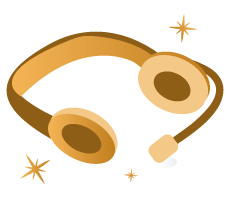 If you are looking to contact Pinergy visit our contact pinergy guide for a complete list of Pinergy Contact Numbers. The guide also includes all of the Pinergy email addresses, mailing address, and online contact options.
Alternatively, you can always use the main Pinergy phone number for residential customers of 0818 363 749. Agents are available Monday to Friday from 8 a.m. to 8 p.m. and on Saturdays from 10 a.m. to 5 p.m.
Pinergy FAQs
Does Pinergy do gas?
No, Pinergy does not currently offer any natural gas plans, only electricity plans.
How do I check my Pinergy balance?
If you have a Smart Meter installed. Your In-Home-Display will show you everything about your balance and electricity usage.
Alternatively, you can always turn to the Pinergy Smart App. It is the quickest way to glance at your account balance.
How to Activate Pinergy Emergency Credit?
You can activate your emergency credit with Pinergy by pressing any button on your meter. Otherwise, if you are a Pinergy Smart customer, just press 'Accept' from your IHD (In-Home Display).
The services and products mentioned on this website may only represent a small selection of the options available to you. Selectra encourages you to carry out your own research and seek advice if necessary before making any decisions. We may receive commission from selected partner providers on sales of some products and/or services mentioned within this website. Our website is free to use, and the commission we receive does not affect our opinion or the information we provide.