Insulation: Attic, Cavity Wall, External Wall & Grants

---
Insulation is incredibly important when it comes to reducing your energy costs and consumption. By upgrading your home's insulation you could make some important savings on your heating bills, reduce your usage and your household's carbon footprint - by cutting down on the amount of greenhouse gas emissions your household generates.
In short, making sure your home's insulation is up to scratch is a bit of a no brainer when compared with the potential short term and long term savings. Especially when you consider that it's one of the most practical and cost-effective energy efficiency upgrades.
There is another possible benefit which is that depending on the type of insulation work carried out, and the material (rockwool has superior soundproofing properties, for example), your home can be further soundproofed. So no more worrying about noisy neighbours and vice versa.
Around 60% of your total energy usage is dedicated to keeping your house warm and up to 30% of your home's heat can be lost through poorly insulated walls and attics. In fact, the SEAI (Sustainable Energy Authority of Ireland) estimates you could save up to €130 in yearly heating costs just by properly insulating your attic.
---
Attic insulation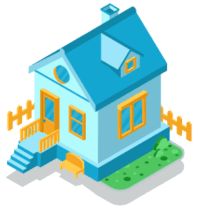 Attic insulation is relatively cheap and easy to install. For example insulating the attic of a 540 sq ft house would cost around €400-€600 depending on the material used (unless your house has a flat roof, in which case it would cost approximately €1000). Flat roofs are the most expensive to insulate, but also need to be insulated the most as they lose more heat than vaulted roofs and are prone to leaking.
If your attic currently doesn't have any insulation, it's recommended to install insulation with a minimum R-value of 38.
What is an R-Value?An R-value is a measure of an insulation material's ability to resist conducting heat. The higher the R-value, the better the insulation. The recommended R-38 value typically means that insulation with this value will be approximately 10-14 inches deep.
If on the other hand you already have some insulation installed but if it's not getting the job done, you can layer more insulating material over it to bring it up to R-38. A simple way to gauge whether you have the appropriate amount of insulation is to go up to your attic and have a look at the floor joists - if the insulation is well above them, and evenly distributed, it's unlikely that you need to add more.
However if the insulating material lies below the joists or is uneven (less under the eaves for example) then you'll need to add more. Previous insulation thickness recommendations were less than current ones and most insulation also compresses over time, so unless your house is brand new, chances are it's time for an upgrade.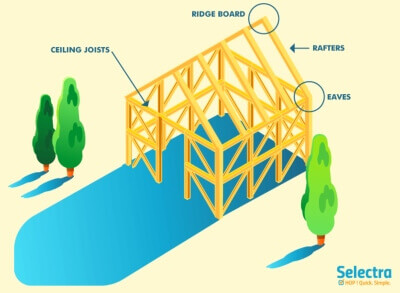 Increasing insulation in your attic is such a simple process that in many cases you can do it yourself with a few items from a home improvement store. Some processes are more complicated, such as installing loose fill, and as grants are available for insulation upgrades to any homes built before 2006, it might be worth your while calling in the professionals if you possess dubious handyman skills.
It is also important to consider what use you put your attic to: Do you use it as an additional room or just for storage? If you'd like to use it as an extra room then we'd recommend insulating the rafters, in order to take advantage of the warmer air rising from below.
If it's been earmarked for storage you can go ahead and place some more insulation between the joists, but if there are any pipes, tanks or water heaters in your attic, they'll need to be taken into consideration. As the extra insulation will be preventing heat from rising, a sensible precaution might to be to insulate these items with lagging materials, in order to avoid issues such as a pipe bursting in winter.
You should also be aware of the fact that any electrical cables will need to be either raised above the insulation or have a gap left around them to avoid overheating.
Helpful Hint!If your insulation in your attic is between the joists, try to either minimize using the attic for storage, or place items to be stored over rooms which have less heating requirements, such as the bathroom. This is because anything placed on the insulating material will compress it and decrease its effectiveness.
---
Attic insulation materials
Fibreglass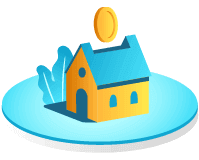 Fibreglass is formed from spun glass fibers and is the cheapest insulating material option. It is sold in blankets called batts, or as loose fill. It doesn't shrink, and is fire and pest resistant, but it does compress over time, and doesn't give the tightest seal.
Slivers of glass can also penetrate the skin or be inhaled unless the fibreglass is in plastic sealed batts. There have been some health concerns over inhaled fiberglass particles, so if you install this option it's best to dissuade any children from playing in the attic.
If you decide to install fibreglass insulation yourself, and it isn't in sealed batts, make sure to wear protective gloves, goggles and a dust mask.
Blown fibreglass also has the additional advantage of being better at filling in any gaps, although it is a little more expensive than fibreglass batts.
Fiberglass insulation costs usually run from about €700-€1000 for a 150m2 detached house.
Foam
Both rigid polystyrene foam boards and spray foam are reasonably quick to install, and offer high R-ratings per inch, meaning that in this case less can be more. However their R-ratings decrease over time, up to R-1 less per year, and they are more expensive than fibreglass, spray foam in particular.
Boards will need to be cut very accurately, while spray foam, as with loose fill fibreglass, is better at filling in any gaps. Spray foam is also an extremely effective vapour and air barrier, in addition to its insulation barrier properties.
Spray foam comes in two different types, open cell foam and closed cell foam, and there's no denying that closed cell foam is more effective at nearly double the R-rate. For a 150m2 detached house, rigid foam (board) insulation can start from €2500 and spray foam will cost more
Sheep's wool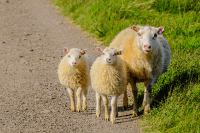 Sheep's wool insulation is a trending material for insulation as it is natural, non-flammable, sustainable, biodegradable and very effective for both thermal and acoustic insulation. It also has a better performance than it's R-rating suggests, as it's capable of both absorbing and releasing moisture.
The downside is that it is expensive, the insulation material alone starts from about €16 per square metre so if you have a 150m2 detached bungalow, you could be looking at about €2400 in material costs alone before installation fees.
Rockwool
It may seem like a misnomer, but this insulation material really does look like wool - except of course, it's made from rock, in a complicated heating and spinning process (think candy floss). It costs more than fibreglass but doesn't have any associated health risks and is more efficient at insulating, and like sheep's wool is sustainable and effective at soundproofing. It's highly water repellent and it doesn't degrade over time.
Cellulose
Cellulose is one of the oldest forms of building insulation and over the centuries has consisted of newspaper, cardboard, straw and hemp, to name a few materials. Cellulose products are loose fill or spray products which, as we've seen with spray foam and loose fill fibreglass, means they're more effective at filling in gaps. Cellulose insulation is very light and as such is particularly suitable for eaves insulation, and can even help prevent sagging.
Its performance is similar to rockwool when it comes to insulating, but it's not as effective as foam. It performs slightly better than rockwool regarding sound dampening, and performs favourably pricewise when compared to other materials.
 

| Material | R-rating | Pros | Cons |
| --- | --- | --- | --- |
| Fibreglass Batt | 3.1 - 3.4 | Cheapest way to insulate. No issues with inhaling particles. | Not as good as loose fill at filling gaps. Compresses over time. |
| Fibreglass Loose Fill | 2.2-4.3 | Economical. Great as filling in all gaps. | Health concerns regarding inhaling particles. Slightly more expensive than batts. |
| Foam (Polystyrene Board) | 3.8-5.0 | Mid-priced (cheapest foam option). | Needs to be cut very accurately to be effective. |
| Foam (Spray, Open Cell) | 3.5-3.6 | Effective at filling all gaps. Effective air and vapour barrier. | Expensive. R-ratings decrease over time. |
| Foam (Spray, Closed Cell) | 6.0-6.5 | Effective at filling all gaps. Effective air and vapour barrier. Highest R-rating for foam insulation. | Expensive. R-ratings decrease over time. |
| Sheep's Wool | 3.6-4.3 | Natural and biodegradable. Effective acoustic insulation. | Very expensive. |
| Rockwool | 3.1-4.0 | Sustainable. Effective acoustic insulation. Doesn't degrade over time. | Very expensive. |
| Cellulose | 3.2-3.9 | Economical. Very light. Effective acoustic insulation. | Not as effective as foam. |
---
Wall insulation
Cavity Wall Insulation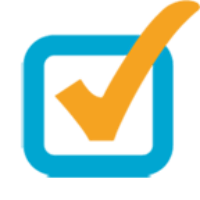 Cavity wall insulation is by far one of the most cost-effective ways to insulate your house. The majority of Irish houses have cavity walls, which consist of two layers of blocks or bricks with a space in between them. Insulating them is simple and consists of injecting insulation material directly into the cavity. The injected material usually consists of a combination of polystyrene balls and adhesive.
A hole is drilled into the walls to be filled and the insulation material is injected. Afterwards the drill holes are filled in and matched as closely to the surrounding wall as possible, although you may still need to touch up the walls at the injection site.
Cavity wall insulation typically costs around €7-€10 per metre, so for a typical semi-detached house costs would run between €550-€950. If your house doesn't have cavity walls, fear not as you still have the options of internal wall insulation and external wall insulation.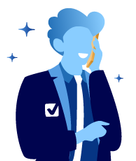 Selectra can help you save money on your energy bills.
Call one of our knowledgeable advisers for immediate free advice.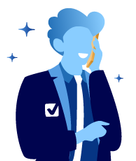 Save money on your energy bills with Selectra.
Selectra is currently closed. You can leave your phone number and get a free callback.
External Wall Insulation
External wall insulation is the most expensive form of insulating your walls but also results in the biggest gains. It can cost up to €14000 for a standard house and you will have to finance the work up front before being able to apply for any relevant grant.
Insulating material is fixed to the outside of your home and used to be quite an ugly addition. However nowadays, there are many colours and finishes to choose from, meaning you may also be adding value to your house not just through insulation, but through visually improving the outer appearance as well.
One drawback of external wall insulation is that you will need to check with the relevant local council authority whether any planning permission will be needed for adding the external insulation.
Internal Wall Insulation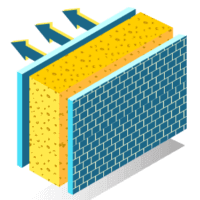 Internal wall insulation (dry lining) is a less expensive way to insulate external walls and consists of fixing insulation material to the inside of the house's exterior walls, and then finishing it off with plasterboard.
As such it doesn't affect the external appearance of the house which can be important if you have a brick or stone finish you'd rather not cover, and it also doesn't require any planning permission (unless you live in a listed property).
It can be done room by room to minimize interruption to your schedule. It will, however, result in an inevitable loss of space, decreasing the useful square footage, and could therefore possibly detract from your house value instead of adding to it if you decide to sell.
---
Floor insulation
Most modern homes have polystyrene insulation below the concrete base to reduce heat loss, but chances are that if you dread tiptoeing across freezing tiles in the morning, then it's either not there or it's not doing its job correctly. Improperly insulated floors can add an additional 10% heat loss to your energy woes.
The simplest way to overcome heat loss through the ground floor is to lay carpet with foam backing or a foam underlay. However this may not be viable for high traffic humid areas, such as bathrooms and kitchens. If you have a suspended timber floor, then insulation can be inserted underneath the floorboards between the joists, but this will require pulling up your floors. Rigid insulation, such as rigid foam, can also be laid on top of the under floor concrete slab.
Upstairs rooms don't need to have insulated floors if they are above heated spaces, however if they're over unheated spaces such as garages, then you should also consider insulating them. Similarly, if you live in an apartment and there is another occupied apartment below you, it's not necessary to insulate your floors. If neither placing carpet or pulling up your floorboards sound like viable options to you, you can still reduce heat loss by caulking and sealing any gaps.
---
Grants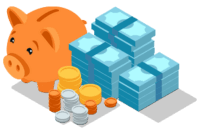 Anybody who owns a house that was built before 2006 can apply to the SEAI for energy upgrade grants. These grants cover attic insulation, cavity wall insulation, internal insulation and external wall insulation. If you complete three upgrades you'll also be eligible for an additional €300 grant, and for four upgrades you will receive €400. Available grants start from €400 for attic insulation, and go up to €6000 for external wall insulation (for detached houses).
If you're accepted for a grant, you will receive a letter containing your grant offer. Keep in mind that all works must be completed and all the paperwork and necessary details returned before the expiry date set out in the letter, normally about six months after the initial application. After receiving your grant letter (approximately five days by post or immediately if you applied online) you then have 30 days in which to accept the offer.
In order for the grant to be issued, all upgrades must be made by an SEAI Registered Contractor who is registered for the specific type of work they'll be carrying out on your home. They must also agree a contract with you for the work to be done before starting.
You can either apply for a grant online or by posting a filled-out application form to:
Better Energy Homes Scheme,
Sustainable Energy Authority of Ireland,
P.O. Box 119,
Cahirciveen,
Co. Kerry.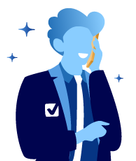 Check your eligibility in minutes.
It can sometimes be difficult to tell if you are eligible for energy schemes. Selectra can help you find out in minutes if you are and help you save even more on your energy bills!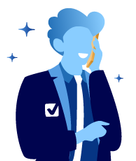 Save money on your energy bills with Selectra.
Selectra is currently closed. You can leave your phone number and get a free callback.
If you'd rather not deal with the paperwork, you can also contact any of the SEAI's energy partners who are licensed to both carry out the work and deal with the paperwork on your behalf.