SSE Airtricity: 2019 Login, Online, Rates & Contact
SSE Airtricity, operating in the Republic of Ireland since 2008, provide 100% green electricity and natural gas to residential and business customers in Ireland. SSE Airtricity is part of SSE plc who are involved in the UK energy and utility market and before being purchased by SSE plc, was known as Eirtricity. After a 2002 rebrand, the company name was changed to Airtricity.
SSE Airtricity control a sizeable portion of both the residential electricity and gas markets in Ireland, at 15.3% and 14.2%, putting them in third position for overall market share, after Bord Gáis Energy and Electric Ireland.
SSE Airtricity provide 100% green energy and were the first Living Wage large corporate business in Ireland. Like Energia, they make substantial contributions to the sustainable and renewable energy infrastructure in Ireland, to the tune of over €2.5 billion since they began operations.
---
Login
In order to set up an online account with My SSE Airtricity and be able to login, you'll need your account number to start the process. Your account number can be found in your welcome letter, or at the top of of any electronic or paper bill.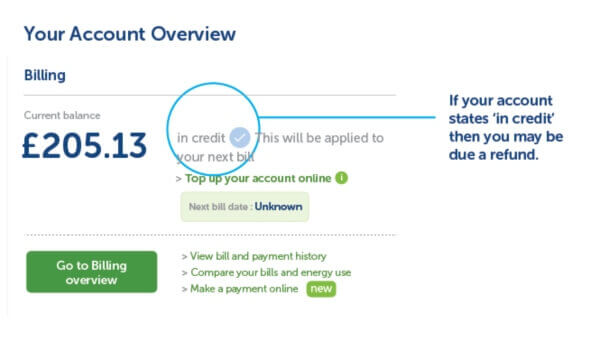 After entering the account number, you'll then need the email address that you originally provided SSE Airtricity with, and either the last four digits of the contact number you signed up with or your date of birth.
You'll then receive a verification email, and once you've clicked on the confirmation link, you'll be ready to login and use your account. If you have any issues with signing up or logging in, call Customer Service.
Much like other energy provider online accounts, My SSE Airtricity allows you to manage and edit your account details, submit meter readings, pay your bills online, and track your energy consumption. Unlike some other providers, you can access all your accounts (gas and electricity) under one login - not your SSE Rewards though.
You can also download your bills in pdf format (handy for your own personal offline records), and find out when your next bill is going to be issued (so no surprises - that is, apart from the amount of electricity you can waste on blow-drying your hair). Through your online login you also have the option of making part or full payments.
The part payment option could be really handy if you get paid weekly and need to budget. They also have an agreement with MyBills, so if for some reason you can't access your My SSE Airtricity account, and you want to pay online, you have MyBills as a back-up.
They also have a meter reading reminder service. Customers with companies such as Energia consistently expressed dissatisfaction with not being reminded to submit readings, so this is a well thought out and useful option.
---
Top up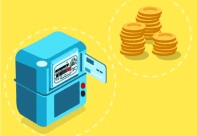 Residential customers cannot opt in to Pay As You Go (PAYG) with SSE Airtricity unless they meet certain conditions (proof of financial hardship, debt repayment agreements). If you have a PAYG meter because of outstanding debt, your repayments will then be made by taking a percentage off the credit you add to your meter.
If you'd like to top up, you have the following options for payment, from a minimum of €10 up to €100, and your card can hold up to a maximum of €250:
You'll need the relevant meter card or KeyPad Premise Number (this is the number on your card) to buy your top ups. If you're using your KeyPad Premise Number, double check it's correct or you could end up paying for somebody else!
Helpful Hint! We would recommend noting down your KeyPad Premise Number, or taking a photo of it and sending it to any of your online email accounts, so you can access it from anywhere and you can use it to top up if you should misplace your card or forget it. If you don't do this and lose your card, you can still call customer services and they'll provide you with it after confirming your identity.
While the option of being able to top up your electricity PAYG meter online is really useful, we're not especially impressed with only being able to top up your gas at Payzones, and hope that SSE Airtricity will add more options.
If you manage to lose your Power Code before you put it into your meter, there's no need to go to DEFCON 1, you can either go back to where you bought it and they'll issue you with another receipt, or call Customer Services for the same.
If your credit runs down to €5, a warning will sound for two minutes and be repeated every 30 minutes (except for between 5pm and 8am), until you press the zero key to turn it off, upon which you'll receive €10 of emergency credit.
This is double the amount of emergency credit offered by other providers, and could come in really handy if, for example, you've just come back from holidays and need to do a shed load of washing and drying, and should give you plenty of time to purchase additional credit.
If however this also runs out, you'll get "friendly credit" and your supply won't be cut off in the following situations, in order to give you more time to arrange for credit:
Monday to Thursday between 5pm and 8am.
At the weekend, between Friday 5pm and Monday 8am.
On holidays, until 8am the following day (Jan 1st, Mar 17th, Dec 24th, Dec 25th, Dec 26th, Jan 31st).
Remember that standing charges will still be deducted even if you're not using any energy, so ensure to leave enough credit on your meter if you're going away for a few days, in order to avoid an unpleasant situation upon your return.
Try not to use the emergency credit or friendly credit options, or if you need to use them, as little as possible, as you could run up a significant amount of debt which will come out of your next top up.
Electricity PAYG - Add Credit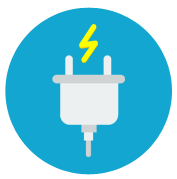 Press the asterisk button (*), enter your Power Code (20 digit number), and press the hash button (#) to finish. If you make a mistake while entering your Power Code, then just press the asterisk button to restart the process. That's it!
If in doubt or you'd like to know more, check out SSE Airtricity's guide to using their electricity PAYG meter.
Gas PAYG - Add Credit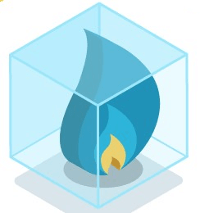 There is no guide and no individual top up information available for SSE Airtricity PAYG gas, even upon request (we tried!), apparently whoever installs your PAYG gas meter will give you all the information. Fortunately topping up gas meters tends to be fairly straightforward.
As there is no opt-in to PAYG, customers on PAYG with SSE Airtricity are customers under financial strain or experiencing other difficulties. It would be nice to see them provided with an option of being able to look up instructions.
If You Lose Your PAYG meter card
If it's your PAYG electricity card, contact Customer Services to get a new card sent out to you, and if you can't wait as you're running out of credit, they can also provide you with your meter card number which you can also use to top up.
If it's your PAYG gas card, you can pick up another one in any An Post office or at certain Payzone outlets for €1, as both An Post and Payzone are autorised gas card distributors.
---
My SSE Airtricity App
SSE Airtricity currently offer an app which can be used with both Android and iOS platforms.
My SSE Airtricity (Android & iOS)
Google Play rating: ⭐⭐½
iTunes app store: ⭐⭐⭐
SSE Airtricity's app offering gives pretty much exactly the same functionality as their online login system, including the ability to top up your electricity PAYG meter, and as such is available for PAYG customer use, which is not a feature all the other Irish energy suppliers' apps provide.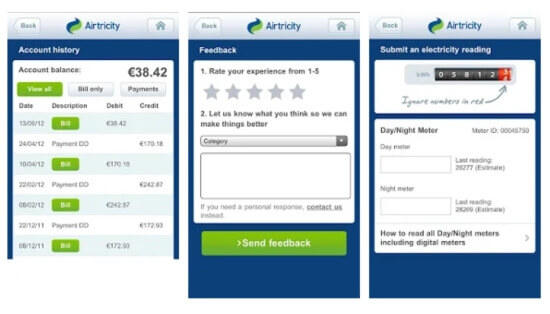 A lot of users have reported difficulty logging in on the Android app, with their username or password not being recognised, despite using the exact same details as their online account, so for an app which was designed to provide the same functionality as the online system, that's a bit of a fail.
It also doesn't remember your login details, unlike the online option. The exact same issues have been reported by iOS users.
Customers have had conflicting reports from SSE Airtricity customer service as well, with some saying in 2017 that there was no app, or that it was no longer compatible (in which case it should really be retired), and that they can no longer download pdf format bills with it.
Any customers who were satisfied with the app said it was very easy to use, but the vast majority of positive comments trace back to 2014 when apparently the problems started after an update. SSE Airtricity have certainly had a lot of time to sort it out in that case. In the meantime, it might not be worth taking up valuable space on your phone with this app until it's fixed and reviews start trending upwards, just use the webpage login instead.
---
Contact
SSE Airtricity's sales department can be directly contacted via the contact number below.

SSE Airtricity Sales Contact Number
Please check with your provider if you don't know how much a call will cost.
1850 81 81 10
*Monday to Friday: 8am-8pm
Customer support, or customer service, can be contacted via the phone numbers below, or also by email.

SSE Airtricity Customer Service Contact Number
Please check with your provider if you don't know how much a call will cost.
01 611 0101
*Monday to Friday: 8am-8pm
Send a letter to...
SSE Airtricity, Red Oak South, South County Business Park, Leopardstown, Dublin 18, D18 W688
Send an email to...
customerservice@sseairtricity.com
Social Media
Webchat
Rates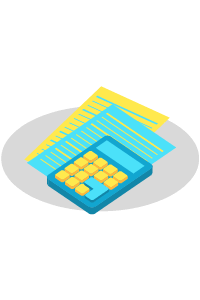 SSE Airtricity have a confusing assortment of offers, here at Selectra we've taken some of the work out of researching them for you and have outlined the dual fuel and single fuel deals, exit fees and rates.
Dual Fuel Deals
10% off home energy plus (standard unit rate) a €200 credit or €200 Curry's PC World gift card or a free Dublin Zoo one-year family pass (worth €185).
10% moneyback option off your total energy bill.
25% off electricity (standard unit rate) and 20% off gas (standard unit rate).
Free Climote(link) (worth €399) and 8% off (standard unit rate) - 24 month contract with discount for all 24 months.
We can tell you that in theory, against average consumption, these offers all pretty much represent the same savings, and for customers who tend to keep in line with this amount of consumption (4200kWh per year for electricity, 11000kWh per year for gas), it's really a matter of personal preference - whether you'd prefer a bit of immediate gratification, steady smaller monthly savings, or more control over your home energy use.
On the other hand, if your household consumes less than average, the Climote or credit/gift card offers might be more up your street if you were going to get them anyway, as the money you save from your bills with the higher percentage offers will be a smaller amount when compared with the value of the "freebies".
And if your household consumes more than the national average, the moneyback option or the 25% and 20% discount options might be more your thing, as you'll see bigger amounts deducted from your bill every month.
It is a little odd that they didn't manage to get a discount on the yearly family pass for Dublin Zoo, given the fact they they offer discounted day passes to the Zoo with their loyalty program.
Note that the welcome credit can only be redeemed after you have paid your first bill (out of your own pocket), and has to be used up within the 12 month period after signing up. There's a lot of fine print associated with the offer as well, you basically need to go to your online account and apply it yourself (they won't remind you to, so if you haven't used it all up before the end of the 12 months, you'll lose it).
Once you apply the offer it'll be redeemed against your account within 60 days and it doesn't look like you can redeem it all at once either, so you'll have to be on the ball about applying it, so set some calendar reminders.
The 10% moneyback option necessitates signing up for email billing and direct debit as well - but only from on An Post smart account.
To compare all the rates in more detail, check out our tariff table.
---
Electricity Deals
The electricity deals mirror the dual fuel deals, with reduced extras, and can be boiled down to:
10% off home electricity plus a €135 credit or €135 Curry's PC world gift card.
10% moneyback option off your total bill (with direct debit from an An Post smart account).
23% off standard unit rate.
Free Climote and 8% off (24 month contract with discount for full term)
Gas Deals
Gas deals are less varied and consist of:
10% off your standing unit rate.
10% moneyback option off your total bill (again, with a direct debit from an An Post smart account).
Existing Customers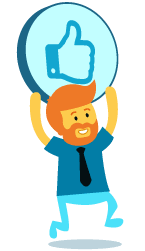 Existing customers actually have some good options for when the time comes to renew, but be sure to contact SSE Airtricity and ask for them or you'll be automatically renewed on a standard rate without a discount. Options include:
10% off your standing unit rate if you're a dual fuel customer.
10% off your standing unit rate if you're an electricity only customer.
For dual fuel customers and electricity only customers, you can get a free Climote and 8% off standing unit rates (24 month contract with discount for all 24 months).
As you can see, there are no perks for gas-only renewals, so we'd suggest you shop around for the best deal when renewing.
Exit Fee
After the 14-day cooling-off period in which it's free to cancel, SSE Airtricity charge an exit fee of €50 per utility, which is pretty standard practice, and will mean you'd be hit up with a €100 fee if you exited your dual fuel contract early, so you'd need a pretty compelling offer that would more than make up for the financial hit.
This could also be an issue if you opt for their Climote package. Check the fine print carefully as you won't be contacted about installing your Climote until after the 14-day cooling-off period, and some houses are also not suitable for use with Climote (which SSE Airtricity may not know until they've been to your house) and in that case they'll offer you some alternatives, among which it's doubtful a free exit ticket will be included.
And that's on top of the fact that the Climote package is a 24-month fixed term contract, in which case you'll pay €100 per utility if you exit during the first year (€200 if you're a dual fuel customer, half the price of a Climote!), and €50 euro per utility in the second year.
Rates Table
As with Panda Power, unless you are a high level energy user (above 8500 kWh per annum for electricity for example), then the cheapest deal with SSE Airtricity is the dual fuel 10% unit rate discount and €200 welcome credit offer. We compare this rate to their standard tariff below so you can get some idea of the savings involved.
All rates are inclusive of VAT and based on average household consumption (4200kWh per year for electricity and 11000kWh for gas). Storage heating unit rates and storage standing charges are not included in the below table.
Electricity Pricing

| Tariff | Unit Price | Day Unit Price | Night Unit Price | Standing Charge | PSO | Yearly Average | Cheapest Offer? | Yearly Average with Discount |
| --- | --- | --- | --- | --- | --- | --- | --- | --- |
| Urban 24 | 21.22c | | | €180.78 | €47.40 | €1119.42 | Dual fuel €200 credit & 10% off unit rate | €830.30 |
| Rural 24 | 21.22c | | | €226.96 | €47.40 | €1165.60 | Dual fuel €200 credit & 10% off unit rate | €876.48 |
| Urban Night | | 22.65c | 11.21c | €232.29 | €47.40 | €990.75 | Dual fuel €200 credit & 10% off unit rate | €719.64 |
| Rural Night | | 22.65c | 11.21c | €282.88 | €47.40 | €1041.34 | Dual fuel €200 credit & 10% off unit rate | €770.23 |
Last Updated: December 2018
Gas Pricing

| Gas | Electric Ireland |
| --- | --- |
| Unit Rate | 6.54c |
| Standing Charge | €115.60 |
| Carbon Tax kWh | 0.42c |
| PAYG Service Charge | |
| Yearly Average Bill | €881.20 |
| Best Discount | €200 dual cashback & 10% off unit rates |
| Discounted Yearly Bill | €804.64 |
---
Reviews
SSE Airtricity Ireland has all of its reviews lumped in with SSE plc (UK), which makes it difficult to get a handle on. But from trawling through the web in search of information, it appears that while some people have had no issues with SSE Airtricity and are happy with their services, their customer service could be improved.
There were many instances reported of customers not being direct-debited bimonthly, as they had agreed, and instead receiving very large late bills, or meter readings submitted by customers not being used. These are examples of customer care and administrative fails, and we would like to see SSE Airtricity improve in these regards.
On the other end of the scale, customers have been happy with courteous staff when closing their accounts, and the web chat service. SSE Airtricity's rates were also favourably viewed as some of the lowest ones by satisfied reviewers.
---
How to Pay Your Bills
Bills can be paid:
Through Direct Debit (contact Customer Services to set this up).
Through standing order, online transfer or phone banking - you'll need to contact your bank for this, and have SSE Airtricity's account details to hand and make sure to use your SSE Airtricity account number as the reference or your payments won't be credited to your SSE Airtricity account.
At any An Post office or PostPoint, as well as at some Credit Unions. You'll need to bring your bill with you as the barcode is necessary in order to pay this way.
By cheque. Write your SSE Airtricity account number on the back of the cheque and make it out to SSE Airtricity, Accounts Receivable, at their Leopardstown address(link).
By phone, just whip out your credit or debit card and call Customer Services.
SSE Rewards
SSE Airtricity customers can sign up for SSE Rewards, which is a loyalty scheme available for all the energy companies that belong to SSE plc. It offers presale tickets for SSE Arenas, of which the closest for Irish customers is in Belfast, customer lounge areas, prizes, and discounts on Dublin Zoo day passes.
As we always say, something for nothing is never bad, but It's pretty obvious that the rewards scheme is not really geared towards Irish customers, who have come to expect a lot more from loyalty schemes.
---
Climote
Climote is very fast and easy to install, to be honest if you can change a socket you could probably do it yourself. It's a smart control for your home heating and as such if used optimally, can help you with saving energy, and certainly looks very snazzy, but does it's functionality live up to it's hefty price tag (€399!) when you can get similar devices, such as Netatmo, for over 200 quid less?
That's before taking into account the fact that if you take up the SSE Airtricity offer, you'll be tied into a 24 month contract with a much smaller discount than their other offers, of 8%. We'd suggest you have a read of our Home Energy Smart Devices Guide(link) before you make a decision.
---
Fuel Mix
SSE Airtricity provide 100% renewably sourced fuel, one of only four entirely renewable residential energy providers in Ireland. The other 100% renewable energy providers are Panda Power, Just Energy Ltd, and Energia.
SSE Airtricity heavily invest in wind power on the island of Ireland and have in fact contributed enough clean renewable wind energy to power 1.35 million homes over 2017 and 2018 to date, avoiding over 13.4 million tonnes of carbon emissions.