PrepayPower Contact: All Phone Numbers & Emails

---
Are you looking for the PrepayPower contact information? A well-known long-time pay-as-you-go provider, PrepayPower has also upped the ante in recent years by first providing adding pay-as-you-go gas, and then broadband to its customers.
If you are calling for an emergencyIn case of an electrical or gas emergency you should not contact call the 24hr emergency numbers of 1800 372 999 (ESB) for electricity and 1800 20 50 50 for gas (Gas Networks). PrepayPower does not handle emergencies.
How do I Contact PrepayPower?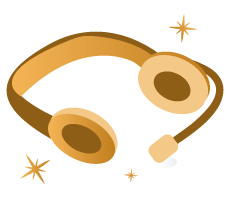 With such a variety of products, it can be challenging to figure out which phone number to call or other ways you can get in contact with PrepayPower. Here at Selectra, we've compiled all of the PrepayPower contact details and placed them on one single page.
There are various ways you can contact PrepayPower. They are:
By Phone
By Post
Online
By Email
We break down the different options according to your query for your preferred contact method.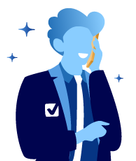 Talk to a real person! Speak to one of our energy advisers for free!
Our free service will put you through to a real person without the wait.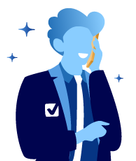 Save money on your energy bills with Selectra.
Selectra is currently closed. You can leave your phone number and get a free callback.
What is the PrepayPower Phone Number?
If you're looking to get in touch with the company, the first thing you'll want to find is the PrepayPower phone number. It has a range of contact numbers available to the general public. You can find the appropriate contact number listed in the table below.
PrepayPower Contact Numbers
Department
Phone Number
Hours of Operation
Customer Service

1800 844 800

Monday to Friday: 8 a.m. to 9 p.m.
Saturday: 9 a.m. to 7 p.m.
Sunday: 10 a.m. to 6 p.m.
Top Up

1800 911 977

Monday to Friday: 8 a.m. to 9 p.m.
Saturday: 9 a.m. to 7 p.m.
Sunday: 10 a.m. to 6 p.m.
Refer a Friend

1800 844 269

Monday to Friday: 9 a.m. to 7h30 p.m.
Saturday: 9 a.m. to 4 p.m.
Installation

1800 989 001

Monday to Friday: 9 a.m. to 5h30 p.m.
Moving Home

1800 844 784

Monday to Friday: 9 a.m. to 7h30 p.m.
Saturday: 9 a.m. to 4 p.m.
Sales

1800 910 010

or

021 235 5909

Monday to Friday: 8 a.m. to 7 p.m.
Saturday: 9 a.m. to 5 p.m.
Landlord Sales

1800 929 053

Monday to Friday: 9 a.m. to 7h30 p.m.
Broadband Support Team

1800 989 004

Monday to Friday: 9 a.m. to 7 p.m.
Saturday: 9 a.m. to 4 p.m.
What is the PrepayPower Mailing Address?
You can also contact the provider by post at the following address:
PrepayPower Ireland Contact Address
Paramount Court,
Corrig Road,
Sandyford Industrial Estate,
Dublin 18, D18 R9C7, Ireland.
Can I Contact PrepayPower Online or by Email?
If you prefer to contact PrepayPower online, you can fill out the online contact form on their website, use their live online chat services, or contact the supplier on Facebook.
You can also send an email to one of the following email addresses depending on your query.
How do I make a complaint to PrepayPower?
If you would like to raise a complaint with PrepayPower, follow these simple procedures;
Contact their customer service team.
If they cannot fix your issue to your satisfaction, you can send them an official complaint via email or by post.
If the problem still doesn't get resolved, consider escalating it to the CRU.
It's important to know that, to raise any issue with the CRU, you'll need a complaint reference number which PrepayPower should provide you.
Can I lodge a complaint regarding PrepayPower's pricing?
As we have re-iterated in many articles here, pay-as-you-go is by far the most expensive way to pay for electricity or gas. Have a look below at the latest pricing table for the cheapest electricity supplier in Ireland to give you an idea of how much more expensive it is.
Cheapest Electricity Offer per Supplier
Supplier
Best offer
Price per year
Bright Energy
Has stopped trading
No longer available
Bord Gáis Energy
34% Discount
€1,254.00
Community Power
Standard
€2,495.36
Ecopower
25% Discount
€1,759.42
Electric Ireland
26% Discount
€1,202.00
Energia
41% Discount
€1,192.08
Flogas
40% Discount
€1,156.28
Glowpower

Standard

€3,036.55
Iberdrola
26% Discount
€194 Cashback
€1,183.80
Panda Power
10%
€250 Cashback
€1,738.25
Pinergy
Smart tariff
€1,814.28
Prepay Power
Time of day tariff
€1,384.26
SSE Airtricity
33% Discount
€1,214.19
Waterpower
Standard
€1,985.27
Compare the Energy Market
Call  01 903 6528  Ad 

Mon - Fri: 9 am - 6 pm
*Figures are for illustrative purposes only. Calculations based on average consumption figures for an urban home with a 24-hour standard meter. All discounts and cashback have been applied. Last updated: May 2022
If you would like to switch energy providers, you may need to change the type of meter you have installed to be permitted to do so. Although the initial cost may be high, I am sure the above table clearly demonstrates how quickly you will recover that investment.
Still have doubts? No problem, this is what our energy experts are here for. Available Monday to Friday from 10 am to 7:30 pm, you can call them for free at 01 267 8669 and explore your options.