Community Power is one of Ireland's newest electricity suppliers. Find out how much the electricity supplier charges and read customer reviews so that you can decide if you should make the switch to Community Power today.
What is Community Power?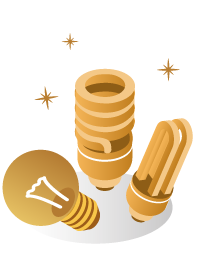 Community Power lauched in November 2019 as Ireland's first community-owned electricity supplier. The renewable supplier's origins lie with Templederry Wind Farm in County Tipperary, which is also a first of its kind in Ireland as a community-owned wind farm.
Nowadays, Community Power purchases electricity from small and micro renewable energy generators (mainly hydro and wind) across Ireland and sells it on to users.
The company has strong ties to local communities and is endorsed by several energy co-operatives. It is also supported as part of the European Regional Development Fund.
Community Power's main three pillars of action are:
To part fund and manage community-owned renewable energy sources.
To sell electricity to communities and the Irish energy market.
To provide a structure of ownership for local and small energy producers and keep revenue generated in the community, benefitting local economies.
Community energy groups collaborating with Community Power include:
Aran Islands Energy Co-op
Claremorris and Western District Energy Co-op
Energy Communities Tipperary Co-operative
Templederry Wind Farm
Community Power Limerick
Friends of the Earth
Community Power Rates & Prices
Community Power's rates and pricing structure is clear and transparent. There are no "gimmicks" or discounts for new customers, both existing and new pay the same. The company is currently the only one in Ireland that does not charge an exit fee (normally €50 per fuel per contract year).
The following table breaks down the Community Power electricity rates. We've also calculated the estimated annual bill (EAB) for the average household, which consumes 4,200 kWh of electricity per year.
Community Power Rates

| Tariff | Unit Price | Day Unit Price | Night Unit Price | Standing Charge | PSO Levy | EAB |
| --- | --- | --- | --- | --- | --- | --- |
| Urban 24hr | 50.00c/kWh | N/A | N/A | €240.35 | €56.24 | €2,396.59 |
| Rural 24hr | 50.00c/kWH | N/A | N/A | €277.95 | €56.24 | €2,434.19 |
| Urban Night | N/A | 53.68c/kWH | 26.53c/kWH | €240.35 | €56.24 | €1,981.00 |
| Rural Night | N/A | 53.68c/kWH | 26.53c/kWH | €277.95 | €56.24 | €2,018.60 |
Calculations based on average consumption figures. Last updated: July 2022
Community Power Smart Meter Rates
In March 2021, smart meters went live for Irish households. With smart meters being put to use, Community Power also launched its own smart meter rates for customers that already have these next-generation meters installed.
Community Power customers with smart meters can now take advantage of cheaper electricity rates during off-peak times. The table below shows the smart meters hours and rates. Your total spend will vary depending when you consume electricity.
Community Power Smart Meter Rates
Period
Time
Cost
Day
8 a.m. - 5 p.m.
7 p.m. - 11 p.m.
50.79c/kWH
Night
11 p.m. - 8 a.m.
25.50c/kWh
Peak
5 p.m. - 7 p.m.
54.49c/kWH
Compare the Energy Market
Mon - Fri: 9 am - 6 pm
Call  01 903 6528  Ad 
Prices current as of July 2022
How do Community Power rates compare to other suppliers?
In the table below, you can see how Community Power rates compare to the offers from other electricity suppliers. You can see that although it's not the cheapest supplier on the market, its prices are still competitive.
Cheapest Electricity Offer per Supplier
Supplier
Best offer
Price per year
Bright Energy
Has stopped trading
No longer available
Bord Gáis Energy
39% Discount
€1,185.00
Community Power
Standard
€2,396.59
Ecopower
25% Discount
€1,759.42
Electric Ireland
30% Discount
€1,155.00
Energia
41% Discount
€1,192.08
Flogas
40% Discount
€220 Cashback
€1,233.17
Glowpower

Standard

€3,036.55
Iberdrola
Has stopped trading
No longer available
Panda Power
45% Discount
€1,236.67
Pinergy
Smart Tariff
€100 Cashback
€1,642.34
Prepay Power
Time of day tariff
€1,692.30
SSE Airtricity
33% Discount
€1,214.28
Waterpower
Standard
€1,985.27
Compare the Energy Market
Call 01 903 6528 Ad

Mon - Fri: 9 am - 6 pm
*Figures are for illustrative purposes only. Calculations based on average consumption figures for an urban home with a 24-hour standard meter. All discounts and cashback have been applied. Last updated: July 2022
Community Power Reviews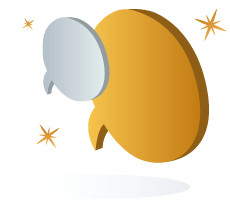 Community Power has just seven reviews on Google. All of the customers that left Community Power reviews gave the supplier a five-star rating.
With just few reviews, it's difficult to apply this information to all of Community Power's customers. However, the lack of even just one negative review leads us to believe that Community Power customers are pretty satisfied with the service.
In the majority of the reviews, customers reported they were pleased to be with a supplier that supports developing renewable energy projects in local communities.
Delighted to buy my electricity from Community Power and help support community owned renewable energy projects.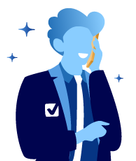 Don't sign up before checking Selectra's supplier review.
Switching to the wrong supplier could cost you. Call and get the best deal for your home.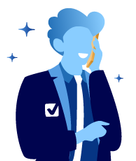 Save money on your energy bills with Selectra.
Selectra is currently closed. You can leave your phone number and get a free callback.
Switch to Community Power
To switch to Community Power, you can either call the supplier or switch online. You'll need to provide the following details in order to switch:
Connection type (DG1, DG2, Community, Commercial)
Your name, address, phone and email
Your MPRN
Meter type (24hr, Nightsaver)
A current meter reading
To complete the registration process, you'll need to agree to the terms and conditions and choose whether to sign up to online billing or not.
What is my connection type?For residential customers, you can look on your bill for either DG1 or DG2. DG1 indicates your meter has been assigned urban classification for tariffs and standing charges, while DG2 means you have a rural connection.
Community Power Business
Community Power has the same electricity unit rates for business customers as it does for residential customers. However, the electricity standing charge may vary. In addition to traditional business, farmers can also join Community Power!
To sign up your business (or farm) to Community Power, you will need to provide the same information as domestic customers. This includes the following:
Your connection type (Commercial - DG5)
Your name, address, phone number and email
The 11-digit MPRN number
A current meter reading
Contact Community Power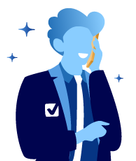 Talk to a real person! Speak to one of our energy advisers for free!
Our free service will put you through to a real person without the wait.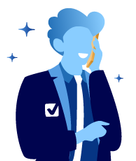 Save money on your energy bills with Selectra.
Selectra is currently closed. You can leave your phone number and get a free callback.
See our dedicated Community Power contact page for details on how to reach the company via their online contact form, by letter, by email or by directly phoning the contact number of 067-56005. Agents are available weekdays from 9 am to 5 pm except bank holidays.
Community Power Fuel Mix
Community Power gets its electricity from 100% renewable sources. However, this data is not reported by the CRU because calculations are always done for the previous year. Since Community Power launched at the end of 2019, it is not yet included in the CRU fuel mix report.
Community Power says it gets most of its energy from hydro generators. It also intends to start building community-owned solar farms this year. The supplier says its goal is to produce its own renewable energy that is community-owned rather than offsetting its carbon emissions to improve its fuel mix credentials.
The services and products mentioned on this website may only represent a small selection of the options available to you. Selectra encourages you to carry out your own research and seek advice if necessary before making any decisions. We may receive commission from selected partner providers on sales of some products and/or services mentioned within this website. Our website is free to use, and the commission we receive does not affect our opinion or the information we provide.