Fibre Broadband Ireland: Get Fibre Broadband Installed

Searching for the right type of broadband for your home can be a pain, ADSL, satellite, mobile, which one to choose? In recent years, fibre broadband has taken the market by a storm. In our fibre broadband guide, we will cover one of the most popular options: fibre broadband. How much does fibre broadband cost and how does it work? Read our full guide to find out more!
What Is Fibre Broadband?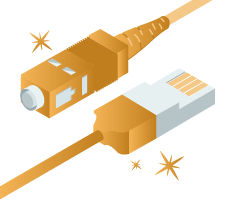 In the past, homes have relied on ADSL (Asymmetric Digital Subscriber Lines) connections to provide both landline and broadband connectivity. These lines consist of copper cables, which run from a telephone exchange to your home. These cables however were not designed for the mass data exchanges of modern-day usage, and have increasingly become insufficient and redundant. So, in comes Fibre.
Fibre broadband uses modern fibre optic cables to transfer data at a significantly faster and more efficient rate than ADSL copper cables. In Ireland, fibre broadband can achieve speeds of up to 1Gbps (1,000 Mbps), however across the world fibre speeds can be even faster than this. All fibre in Ireland is also regulated by ComReg like the rest of the broadband market in Ireland.
How Do Fibre Cables Work?
Fibre optic cables are capable of transmitting data through pulses of light. The cable itself consists of several thin strands of glass, smaller in width than strands of hair. Many of these strands bundled together, become fibre optic cables. When the light travels down the cable, it repeatedly bounces off its mirrored walls until it reaches its destination. Copper by contrast uses electrical signals to relay data, but due to the nature of copper, the speed at which this data is delivered deteriorates rapidly the further it has to travel.
What Types of Fibre Broadband Are FTTH and FTTC?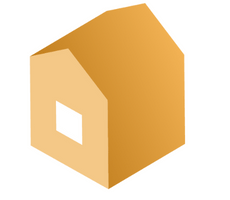 Fibre broadband itself can additionally be broken up into two types: FTTC, and FTTP. The primary difference between these is how the cables travel to your property, and the speeds that are delivered.
What Is FTTH Broadband?
FTTH is Fibre To The Home (also known as Fibre-To-The-Premises or FTTP)is the ideal connection type. With FTTH, the fibre cable will lead from your local exchange, directly to your home, usually in the form of underground cables. This allows for uninterrupted data transferral, resulting in optimal conditions to receive ultrafast broadband, with minimum speeds of 300 Mbps, and maximum speeds up to 1 Gbps.
The caveat of this connection type is that it is not commonly available. Typically only densely populated areas such as city centres, or properties located next to exchange hubs can avail of FTTH. This is partly due to the fact that this is still a relatively new technology, but is also due to the fact that the cable installation can be a very disruptive and difficult task, requiring the closure of roads, which necessarily is time-consuming, and very expensive. SIRO, however, is a specialist in FTTH provision, showing that there is a growing market for this form of connection.
What Is FTTC Broadband and Part-Fibre Broadband?
FTTC is Fibre To The Cabinetis much more accessible, but as such has a trade-off with speed capabilities. FTTC involves the fibre cable running from an exchange to a phone cabinet in the street, from which a copper cable runs to your home.
Though fibre optic cables help to accelerate your speed, the inclusion of copper cables dilutes internet speeds, resulting in a minimum speed of 30 Mbps, which is why this form of connection is also known as part-fibre. 30 Mbps is still a respectable speed, however, and significantly faster than ADSL, but may not be future-proof in the long term as our requirements increase.
Broadband

Find out if you can get superfast fibre broadband in one free call!

Our broadband specialists are ready to help you get the best broadband deal for your home!

Broadband

Looking switch broadband providers?

We're currently closed but please leave us your number and we'll give you a free callback as soon as we'open!
Is SIRO the Same as Fibre?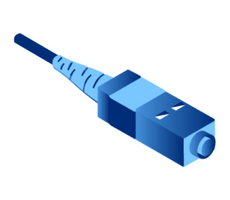 SIRO was created as a joint venture between Vodafone and ESB. By using ESB's existing electricity network, providers who offer SIRO packages are able to provide FTTH services without having to stop in a cabinet, and often without having to undertake the lengthy fibre installation process due to "piggy-backing" on existing infrastructure.
SIRO is well suited to businesses and households with several data-heavy users, for example, if a family of four are simultaneously using their own devices to stream, download, upload or work, part-fibre and lesser internet types may struggle. With SIRO however, it is very unlikely that speed drops or lag would occur. Use the table below to get an idea of what speeds your home might need.
Required Broadband Speeds

| Internet Activity | Broadband Speed Required |
| --- | --- |
| Sending Email | 1 Mbps |
| Using Zoom | 1.2-3 Mbps |
| Social Media Activity | 1-5 Mbps |
| Listening To Music | 2 Mbps |
| Stream a Movie in HD | 5 Mbps |
| Online Gaming | At least 10 Mbps |
| Working from Home | 10-15 Mbps |
| Using a VPN | 20-50 Mbps |
One final thing to bear in mind is that these speeds are per person. If you have a household of multiple occupancy, and considering each person may be undertaking one or more of these tasks at any one time, you can easily see how speed requirements can easily reach into the hundreds of megabits per second.
What About 5G Broadband and Fibre Broadband?
Some properties might not be able get fibre broadband where they live. Either there are no cables that lead to your property or it is just too remote to install it. In these cases, people who want to use the internet at home to get 5G broadband which works the same way as a mobile connection except providing much greater download speeds than for your phone.
Why Is My Fibre Broadband Slow?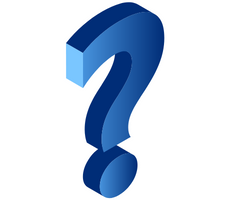 Although fibre is the fastest form of internet connection currently available to the public, the speeds you experience can still vary depending on numerous factors. If your broadband speed seems to be slower than usual, try the following steps:
Update your device and driver software
Reset your router
Check the speed on another device
Purchase a WiFi booster
Check for service issues with your broadband provider
Disconnect any unused devices and tabs
Upgrade your router
If you are still experiencing slower than usual internet speeds after completing these steps, it may be time to contact your service provider directly. They may be able to provide advice on how to improve your speed, investigate to see if there is an issue or even send an engineer to check your property.
How Is Fibre Broadband Installed?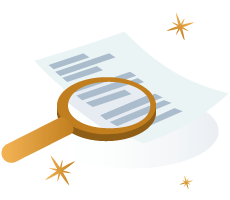 As a rule, household fibre cable installations are a relatively simple process, though they can take several days or weeks to complete between stages as surveys are analysed, and infrastructure is put into place.
Site Survey
An engineer must complete a site survey to establish if the site is appropriate, safe, and requires any further installations, such as a telegraph pole
Cable to Your Home
After the survey, a cable will be run to your home from a local fibre connection point either via overhead wires or through underground ducting. In general, this will be along the same route as your existing phone line.
An NTU Is Installed
A network termination unit (NTU) will be installed within your house. This is a receptacle for the main fibre cable.
ONT Is Installed
An optical network terminal (ONT) will also be installed in your home and connected to the NTU. This basically translates the raw fibre connection into a household-compatible form.
Modem Is Connected
A modem will be connected to your ONT, through which as soon as you go live you should be able to enjoy strong fibre broadband, either through WiFi, or a direct ethernet connection.
That may sound a little complicated, but it ultimately only consists of checking that everything is ok and installing the line and connections. If you have ever had a standard line installation, you will have gone through a roughly similar process.
Broadband

Find out if you can get superfast fibre broadband in one free call!

Our broadband specialists are ready to help you get the best broadband deal for your home!

Broadband

Looking switch broadband providers?

We're currently closed but please leave us your number and we'll give you a free callback as soon as we'open!
Can I Get Fibre Where I Live?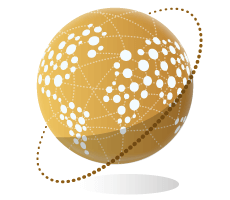 Though through schemes such as National Broadband Ireland (NBI), fibre is becoming increasingly available to both business and domestic customers, wider coverage away from population centres can be patchy at best.
The Open Eir Network (formally Eircom) has Ireland's largest fibre network and has a handy interactive fibre broadband checker detailing where both FTTC and FTTH are available, along with their respective approximate speeds. This map is by no means conclusive, however, and in order to get an accurate answer, you will need to input your details on each service provider's website to check what is available. To do so, you may need to input the following.
Your Eircode
Your property details
Your landline number
Basic contact details such as phone and email
After completing this, your chosen provider will be able to inform you whether their local network can supply you with a fibre connection, if an installation is required, or if alternative options are more appropriate for your home.
Can't get fibre in your area? It may be worth considering mobile broadband, satellite broadband, or dongles to improve your broadband quality.
How Much Is Fibre Broadband Ireland?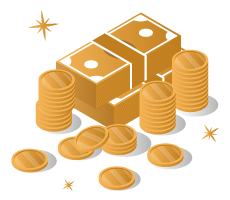 When comparing fibre broadband Ireland companies, your choices will be a little more restricted than if you were looking for standard ADSL broadband. For Fibre, Ireland has seven main competitors dominating the majority of the market. These are:
Prices will vary depending on what features you require, available speeds, contract length and many other metrics. Two primary aspects that we look for good internet deals are price and speed. For this reason, we have assembled a list of two packages from each provider (where more than one deal is available), one showing their cheapest fibre broadband Ireland plan, and the other showing their fastest fibre deal.
Fibre Broadband Ireland Plans

| Provider | Plan | Monthly Price | Speeds Up To | Contract Length |
| --- | --- | --- | --- | --- |
| Pure Telecom | Instant Speed | €35 | 500 Mbps | 12 Months |
| Virgin media | 500 MB Broadband | €39 | 500 Mbps | 12 Months |
| Virgin Media | 1 GB Broadband | €59 | 1 Gbps | 12 Months |
| Imagine Broadband | For Home | €59.99 | 150 Mbps | 12 Months |
| Sky | Ultrafast | €25 | 100 Mbps | 12 Months |
| Sky | Gigafast | €54.50 | 1 Gbps | 12 Months |
| Vodafone | 500 | €35 | 500 Mbps | 12 Months |
| Vodafone | 1000 | €45 | 1 Gbps | 12 Months |
| Digiweb | Siro Broadband 500 | €34.95 | 500 Mbps | 12 Months |
| Digiweb | Siro Broadband 1000 | €44.95 | 1 Gbps | 12 Months |
| Eir | 500 Mb | €34.99 | 500 Mbps | 12 Months |
| Eir | 1 Gb | €49.99 | 1 Gbps | 24 Months |
Last Updated 25/07/2022
An additional factor to take into consideration when comparing broadband providers are installation costs. As fibre is not present as standard in the majority of properties, an installation is likely to be required. The price for this can vary anywhere up to €100, in addition to line activation costs ranging up to €50. These factors can make fibre broadband one of the most expensive options available.
Check Out Our Broadband Speed Checker!
Broadband

Find out if you can get superfast fibre broadband in one free call!

Our broadband specialists are ready to help you get the best broadband deal for your home!

Broadband

Looking switch broadband providers?

We're currently closed but please leave us your number and we'll give you a free callback as soon as we'open!
Fibre Broadband Ireland - Frequently Asked Questions
How much faster is fibre than ADSL?

ADSL typically achieves average speeds of 10 Mbps, while fibre connections range between 30 Mbps, and 1 Gbps, making fibre up to 100 times faster than ADSL.
Do I have to get fibre?

No. You can choose between ADSL, mobile broadband, satellite broadband, and dongles as further options. Fibre does provide the strongest and most stable connection out of these though, so if your property is eligible, and you have the budget, why not?
How long does it take fibre broadband to go live after installation?

Fibre broadband can take between 1-2 days. Your service provider or the installation engineer should be able to give you a more specific time frame once your property has been analysed. Unfortunately, there aren't usually short contracts available for customers on fibre so when you go sign up, you'll be in the contract for at least 12 months.
Is there a faster type of broadband than fibre?

Currently, fibre broadband is the fastest form of broadband technology. Fibre speeds are likely to increase in the future when other technologies catch up, and some places in Ireland can even reach 2 Gbps already.
What are the downsides to fibre broadband?

While fibre is a strong choice for a reliable connection, it is not without its downsides:

Expensive installation and set-up
Slow installation process
Pricey plans
Long term contracts