Ecopower Contact: Numbers, Email and Emergencies

Would you like to contact Ecopower? Our complete guide provides you with all the contact methods available. Whether you prefer to reach the provider by phone, email, social media, or post, read on to get all the Ecopower contact information quickly and easily.
---
Ecopower Contact Details: A Quick Reference Table
For quick and easy access, in the table below, we sum up all of the Ecopower contact details in the table below. Representatives are available Monday to Friday from 9 a.m. to 5 p.m.
How Do I Contact Ecopower?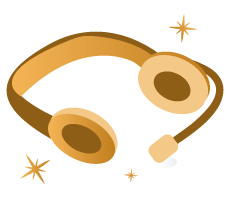 You can contact Ecopower in the following various methods:
Phone
Email
Online
Post
Social Media
With just one phone number, reaching this Irish electricity supplier is rather easy. Simply dial the Ecopower phone number (0)56 7750 140 for any enquiry you have. Agents are available Monday to Friday, 9 a.m. to 5 p.m., except on bank holidays.
If you don't want to speak to anyone, you can also email Ecopower directly at [email protected]. For any written communications, be sure to include the following details in your message for your query to be handled appropriately:
Your full name
Your home address
The subject of your enquiry
Details of your query
Your contact phone number
Your MPRN number
Having difficulty understanding your electricity bill? Have a look at our useful Understanding of Your Utility Bill guide, Submit a Meter reading, or Gas and Electricity Glossary to help!
What Is the Ecopower Emergency Contact Number?
In case of an electrical emergency, you need to contact ESB Networks as soon as possible at 1800 372 999. The number is available 24/7.
The company does not deal with any electrical emergencies nor is there an Ecopower phone number available outside of its regular business hours.
Other Emergency Contact Number If the urgent situation endangers the well-being of the public and you cannot get through to ESB Networks, dial 999 or 112 and let them know of the emergency.
How Do I Contact Ecopower from Abroad?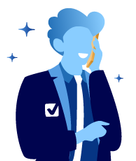 Are your Energy bills too high? Selectra can help!
Call one of our energy advisers today! Our free service can get you a better deal in minutes.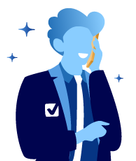 Save money on your energy bills with Selectra.
Selectra is currently closed. You can leave your phone number and get a free callback.
Most of the large energy companies use 1850 and 0818 numbers, better known as Lo Call phone numbers. Thankfully, Ecopower uses a regular phone number that can easily be dialled from anywhere in the world if necessary.
The Ecopower contact number to dial from abroad is +00353 675 6005. Remember that lines are only open on weekdays from 9 a.m. to 5 p.m. Ireland time so you will have to take into consideration any potential time difference.
How much do Lo Call numbers cost? The fee charged by your phone provider when dialling a Lo Call number can range between 7c to 30c. The fee will depend on whether your phone plan includes calls to such numbers and if you are dialling from a landline or a mobile phone.
Is There an Ecopower Phone Number for Complaints?
If you have a problem with the company and would like to present a complaint about Ecopower, you should follow these three simple steps:
Phone the Ecopower customer service number (0)56 7750 140 to try and resolve the problem.
If you did not get the issue resolved to your satisfaction, you will need to write an official complaint via either email to

[email protected]

or by post.
If the matter persists after two months have passed since your written complaint, you can then contact the CRU to intervene on your behalf.
What Other Ecopower Contact Details Are There?
Apart from calling and emailing, you can also write a letter. Ecopower's contact mailing address is:
Ecopower Limited
Zetec House,
Purcellsinch IDA Business Park,
Dublin Road, Kilkenny
R95 PX5X, Ireland
For a faster response time you can also complete Ecopower's online contact form and have the company get back to you.
Or, have a look at one of the Ecopower Social Media pages. Public image being of the utmost importance these days, you may be able to get a very fast reply on one of the company's following channels: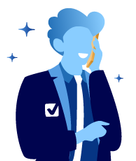 Speak to one of Selectra's energy advisers for free!
Our experts are available to help with your energy query. No wait times or endless menus.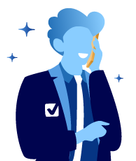 Save money on your energy bills with Selectra.
Selectra is currently closed. You can leave your phone number and get a free callback.