Renting in Cork: How to Find a Good Place to Live

---
Are you looking to rent in Cork City? Wondering what the average rent is? Whether this is a short-term or a more permanent situation, you will find all of these answers and more in our comprehensive guide to renting in Cork City.
What is the average rent in Cork Ireland?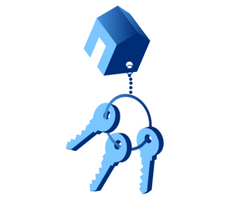 In order to determine accurately the average cost of rent in Cork City, we have divided the rental options into three categories. These are:
We look in further detail at each category below.
Apartments To Rent In Cork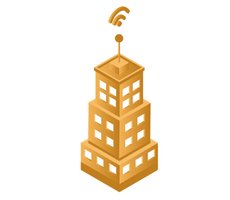 To determine the average rent in Cork for apartments, we have taken the most recent listings for a one-bedroom apartment for rent on the popular website Daft.ie. The average price listed for apartments in Cork is €1,165 per month.
Although high, it is still lower than the national average rental price of €1,397 per month according to the Residential Tenancies Board (RTB).
Apart from the lower rental cost, here are some of the other advantages of renting an apartment instead of a house in Cork City:
You can choose a more central location.
Typically has a lower cost for your utility bills.
Requires less maintenance as there is no outdoor space to look after.
Of course, there are some inconveniences to renting an apartment as well, some of these are:
Little or no private outdoor space.
More potential for disturbing noises from neighbours
With limited space, it is harder to have a dedicated office or exercise room.
Houses To Rent In Cork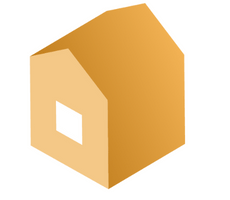 By taking the most recent listing of houses to rent in Cork from the Daft.ie website, we determine that the average rent for a 3-bedroom house is €1,962 per month.
This is a whopping 35% increase from the 2020 average cost of rent in Cork City when it was at €1,443 per month according to Daft.ie once again.
There are probably various factors contributing to such an increase in rental prices. The first is the ongoing housing crisis in Ireland, and the second is the global energy crisis affecting all cost of living prices to skyrocket.
There are of course many advantages to renting a house in Cork rather than an apartment. These advantages are:
Most homes will come with a yard which will give you a nice outdoor private space to benefit from. Ideal for families with young children.
Many people enjoy looking after a garden or yard as they find it relaxing.
More privacy and no imminent noise from neighbours to worry about.
Like anything there are some drawbacks to house rentals over apartment rentals:
There is more maintenance required than an apartment.
The cost is a lot higher than a flat.
Specifically for Cork City, most houses are far from the city centre and will require the use of a private vehicle as well.
Make your monthly payments count! Did you know that there are various government programmes available that can assist you to buy a home rather than rent? The rent-to-buy scheme is a particularly popular help-to-buy incentive.
Short Term Renting in Cork City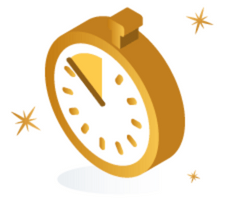 If you need to move homes but are unsure if this is a short-term or a more permanent situation then, short term rentals in Cork City can be an ideal solution for you.
The pros and cons of short-term rentals are as follows:
Maintain the flexibility of leaving at any time.
Usually more expensive than entering a long-term tenancy agreement.
Don't have to worry about furnishing the home when entering as a tenant
Living in someone else's belongings.
Some of the more popular places to find short-term rental listings in Cork are as follows:
Short-term rentals for students Anyone studying may be more interested in student short-term rentals as they may not require lodging outside of the school year. Your school campus is often a great resource to find student-friendly accommodation.
How do I find a place to live in Cork?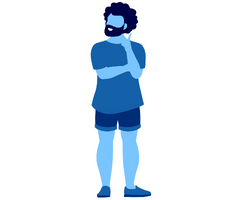 Whether you are just looking for apartments in Cork or a house to rent in Cork City, the most common way to find a place to live nowadays is via the internet.
In Ireland, the websites which receive the best user reviews are the following:
Daft.ie
MyHome.ie
Rent.ie
Property.ie
Let.ie
Most of these sites will allow you to set up rental alerts. If you already know you are looking to rent in Cork, simply indicate your preferences such as:
Preferred neighbourhood.
House or apartment to rent.
Furnished or unfurnished.
Maximum rent you are willing to pay.
Amount of bedrooms you would prefer.
Whenever a new property is listed for rent which meets your criteria, you will immediately be notified by the website. It certainly saves a lot of time and beats having to enter to search these websites regularly.
Alternatively, you can hire the services of a letting agency, also known as an accommodation agency. See our renting in Ireland guide for more details on how to find a good place to rent in Cork.
Is Cork city a good place to live?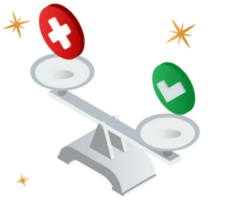 As there are many factors to consider when trying to classify whether a city is a good place to live in or not: things such as employment opportunities, transport, cost of living, climate, healthcare, etc, we will simply say that overall, Cork City is a very safe city to live in.
To stick to the theme of this article concerning renting a home, we will therefore focus our answer to this question by comparing the different neighbourhoods of the city. This way you can determine which area is a good place to live for you.
We break down the different Cork City areas below.
What are the posh areas of Cork?
If you are unfamiliar with the city of Cork, we break down below the different neighbourhoods where you can find apartments in Cork along with a brief description of each.
Douglas

Perhaps one of the more posh areas with more open spaces ideal for walks and cycling, not to forget its golf course and hilltop park which offers views over Cork City. Despite being on the outskirts, it still has its fill of charming cafes, eateries, and pubs.

Victorian Quarter

One of the city's more popular areas in recent years after significant investments from local authorities. Centrally located and bordering the river, it is an area filled with quaint shops, cafes and restaurants.

Ballincollig

Completely outside of the city centre, but a gorgeous residential area where you are more likely to find a house for rent than an apartment.

Shandon

Just next to the Victorian quarter in a more hilly residential area. The area has lots of character, especially with its 18th-century Gothic church.

Knocknaheeny

One of the less popular areas of the city. It is mainly a residential area with plenty of council housing properties should you be interested.
Looking for council housing? If you are going through difficult times and would prefer council housing over renting in Cork, have a look at the HAP scheme or rent-a-room programme as affordable housing options.