Energia Contact Details: All Phone Numbers & Emails

Are you looking for the Energia contact number but aren't sure which number you need to dial or whether you need to call at all? Perhaps you would like to send them a message but don't know their email address? We've got you covered with all the Energia Ireland contact details below.
---
Need an Energia Contact Number Fast? Here They All Are:
Below is a summary of all the Energia phone numbers in Ireland.
Looking for Help?
Speak to an Energy Advisor on  (01) 513 3668  ☏ Ad
We examine in further detail the role of each department and other alternative Energia contact methods in the sections below.
How Do I Contact Energia for Customer Enquiries?​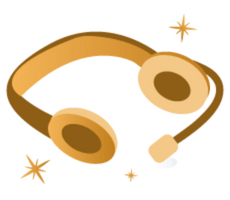 For any customer enquiries, you can either use the Energia contact number of 1818 405 405 (Monday to Friday from 9 am to 5 pm) or fill out their online contact form.
We list below other communication possibilities and the services you can expect when using the Energia contact number for the different departments, these are:
How Do I Contact Energia Online?
You can use the handy "Energia Contact Us form" if you wish to communicate with Energia online. You'll be asked to enter the following details:
What is an MPRN number? MPRN stands for Meter Point Reference Number, as is a number used to identify individual meters at properties. As such, if you move home, your MPRN number will change. It is an 11-digit number which starts with "10" and you can find it on any electricity bill.

Check Out Our MPRN Guide!
Energia tries to answer queries within two days however you may have to wait longer during busy periods. You can also leave an optional message. The nature of the enquiry options are:
Customer Service
Renewal
Moving Home
Struggling to Pay
Can I Contact Energia via WhatsApp?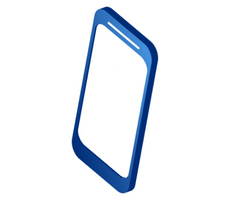 The Whatsapp option is found on Energia's homepage in the bottom right-hand corner. Click on a small green box labelled "Speak to our Sales Team now on WhatsApp". Simply click on it and a box will pop up in which you can click the 'Start Chat' button.
If you already have the app installed, you will have a screen open up and place you in contact with an Energia sales agent where you will be able to type your message in. If you do not have the app installed, you will be taken to a page to download the app before you can continue with the chat.
Is There an Energia Contact via Social media?
Social media is also becoming a handy way to contact Energia as is the case with other energy providers. Many times different staff are assigned to social media queries and with companies pushing for greater social media growth, you may be able to get an answer within just a few minutes. As such, here are the Energia contact details where you can send a direct message via the following social media channels.
What Is the Energia Phone Number for Landlords?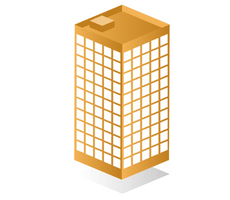 For landlords who wish to contact Energia regarding queries with existing accounts, or to set up a new account, you can use the following Energia contact details:
On the Energia contact form, you'll need to indicate your name, how you prefer to be contacted (by email or phone), how many properties you're enquiring about, and you can also leave an optional message.
What Is the Energia Business Contact Number?
If you are a business and want to get in touch with Energia, here are the various contact options you have available:
Energia Business Contact Details
Contact Method
Details
Business Phone Number

0818 363 744


Mon-Fri: 9 am-5 pm
Business Fax Number

(01) 869 2050

Email
[email protected]
Post
Energia Customer Solutions Ltd.
t/a Energia
The Liberty Centre
Blanchardstown Retail Park, Dublin 15
D15 YT2H
Get Great Energy Deals!
Call our Energy Experts Today at  (01) 513 3668  ☏ Ad
How Do I Sign Up for Level Pay?
If you wish to sign up for Level Pay (where a set monthly amount is deducted from your account to enable you to spread payments across the year), you can contact Energia via:
The online "Contact Us" form for Level Pay.
By calling

1818 405 405

(Monday to Friday 9 am to 5 pm).
For the Energia online form, you'll need to enter your first name, surname, telephone number, and your MPRN number.
How Do I Contact Energia from Abroad?​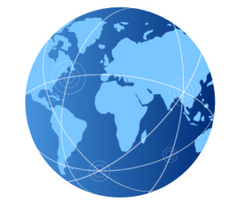 Energia's 1818 phone numbers cannot be called from abroad. If you find yourself out of Ireland and need to look for an Energia contact number, you can contact them:
How Do I Switch to Energia?
If you have considered all the other Irish energy providers and compared the cheapest prices, and would like to switch to Energia, you can:
Before changing suppliers, you may also want to verify customer reviews for Energia to see what customers think of the provider. You can always compare their reviews and see how they fare against other energy companies such as Electric Ireland.
Good to know On the online form, you'll need to enter your name, email, or contact number depending on which way you would prefer to be contacted, your MPRN, and you can also leave an optional message.
What Is the Energia Contact Email Address?
There are various Energia contact email addresses according to the nature of your query, these are:
[email protected]

for all residential customer queries.

[email protected]

for all Energia business contact information.

[email protected]

for information about the Energia Group.
Are 1850 and 1818 numbers free? No, 1850 and 1818 numbers can cost from 5 to 31 cents, depending on whether you are calling from a landline or mobile. Many customers with free minutes mobile packages are surprised to see the charges on their bills, as they are unaware of the fact that most mobile networks do not include 1850 numbers in their packages.
What Are the Energia Support Details?
Before you attempt to contact Energia with your query, it may be worth checking out the extensive Help section of the Energia website. You will find many answers to common questions on that webpage for the following topics:
Note that in the case of emergencies or faults, for electricity directly contact ESB Networks on 1800 372 999. You can also check the ESB Powercheck tool to see where outages are.
For gas emergencies or faults, contact Gas Networks on 1800 20 50 50. These emergency helplines are staffed 24/7.
Find out more about our offers from energy, broadband and waste collection providers!