SSE Airtricity Contact: All Phone Numbers & Emails

---
Do you need to contact SSE Airtricity? This guide breaks down all the best methods to do so. From the SSE Airtricityphone number to email addresses and social media, all to help you get in touch with the supplier fast.
How do I contact Airtricity?
Trying to reach this large energy provider can sometimes be a bit of a maze. Customers can get frustrated by being passed around from one department to the next.
We have listed here the main SSE Airtricity phone number, email address, and postal address in the table below. To have a more in-depth look at the contact information, scroll through or use the navigation menu to get all of the details.
For emergency callsSSE Airtricity does not handle electricity or gas emergencies. For electricity emergencies, call ESB Networks at 1800 372 999. For gas emergencies, call Gas Networks Ireland at 1800 20 50 50. For emergencies that endanger the public, you can also call 999 or 112.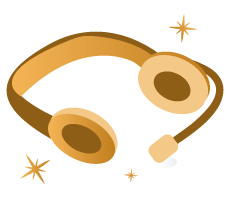 What is the phone number for SSE Airtricity?
SSE Airtricity is part of the SSE Group and therefore has a wide variety of contact numbers according to the nature of your call. We have divided all of the SSE Airtricity contact details into three main categories:
Airtricity contact details for residential customers
Airtricity contact information for business clients
SSE Airtricity contact for Rewards.
Warning! If you have been approached by someone claiming to be a company representative, you can verify their authenticity by calling SSE Airtricity at 1800 927 218 Monday to Friday: 11 am - 9 pm.
What is the Airtricity contact number for residential customers?
The SSE Airtricity phone number is 0818 81 22 20 if you wish to speak with a representative from the customer service department. Representatives are available Monday to Friday from 8 am to 8 pm.
You will want to use this number if you want to call SSE Airtricity for one of the following reasons:
Queries answered at this SSE Airtricity contact number
To submit a meter reading
To pay a bill
To update your direct debit information
If you have issues with your prepayment meter
To close your current account
To make a complaint
If you would like to send a meter reading, you can use your SSE Airtricity login account to submit one and save the hassle of trying to get thru on the phone.
You can also email SSE Airtricity at customerservice@sseairtricity.com, you should include either your account number or MPRN number in your message. If you do not have these, you should at least include the following details:
Your name
Your full address
As much detail as you can regarding your query
What is an MPRN number? The Meter Point Reference Number (MPRN) is an 11-digit number that identifies your home and is how you can ensure you pay for your electricity usage and not someone else's.
Are there other ways to contact Airtricity?
Yes! If your query does not pertain to one of the items listed above, there are other easy to contact SSE Airtricity.
SSE Airtricity Sales Department Contact Information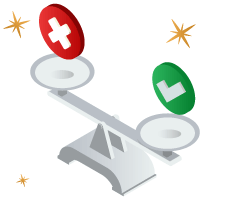 If you are thinking of switching energy providers, the direct SSE Airtricity contact number to dial is 0818 81 8110 Monday to Friday: 8 am - 6:30 pm.
If you are moving and would like to transfer your Airtricity account to the new property, this would be the number to call. That said, moving homes is usually the best opportunity to compare the market and find the best energy plan according to the type of meter there. You may want to take this opportunity to shop around before just transferring your account over.
Free Energy Experts Available You can call one of our experts at Selectra at 01 267 8669 for any general energy enquiry you may have. Our representatives are available Monday through Friday from 10 a.m. to 7:30 p.m. You'll get through to an agent in a matter of seconds and be able to get expert advice for free.
Contact SSE Airtricity by Webchat
For those who are adept and enjoy technological tools, then using the webchat feature to contact Airtricity may be perfect for you. You will be asked to provide some specific details about yourself and your account to use the service, specifically:
Your name
Your account number
Your MPRN and/or GPRN numbers
Your email address
The nature of your query
SSE Airtricity contact details via Social Media
More and more suppliers are responding to customer queries directly via social media channels. Airtricity is no different, you can get in touch with the provider and message them via the following channels:
Representatives are attending queries on these channels Monday to Friday 8 am - 8 pm and also on weekends and bank holidays between 10 am and 6 pm.
Contact Airtricity by post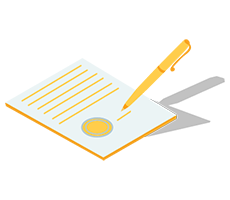 If you prefer to write and contact SSE Airtricity by post, there is one postal address to use for all queries. It is:
SSE Airtricity Mailing Address
Red Oak South,
South County Business Park,
Leopardstown,
Dublin 18, D18 W688
What is the Airtricity contact number for business accounts?
SSE Airtricity has divided its contact information into two categories for business accounts:
Small & Medium businesses
Large businesses
We summarize the various contact information for businesses in the table below.
What is the phone number for SSE Airtricity Rewards?
The SSE Rewards program is run in conjunction with the SSE Group which is based out of Scotland. We haven't been able to find any contact phone number or email address for SSE Rewards. The only communication avenue that seems available is via their online form.
Northern Ireland customers will want to use the following link instead.
Can I contact SSE Airtricity from Abroad?
Yes, you can! However, given that all of their contact numbers are all Lo-Call numbers, they will not function from outside Ireland. Therefore, you will either have to communicate with the company by social media, email, or webchat.
Alternatively, the SSE Airtricity contact number of +353 1 655 6093 can be used Monday to Friday from 8 am to 8 pm. To call from abroad dial the "00", then the country code "353", then the area code "1" and the number "8529534".
Quick tip! If you are in Ireland and want to avoid paying the Lo-Call fees from your phone, simply drop the country code of +353 and dial the contact number from abroad.
Summary of all SSE Airtricity Contact Details
Here is a quick summary of the various SSE Airtricity contact information for all of the various departments. Don't forget that you can also communicate with the provider directly from your Airtricity online account, social media, or webchat.