How to Cancel Broadband: Rights, Savings & Tips

---
Looking to cancel broadband, but need to know more about the process and risks involved? In this short guide, we will give you an insight into cancellation policies, practices and how you can avoid any pesky fines, so that you can get the most out of your money and time.
Why Look To Cancel Your Broadband?
There are many reasons why a person might look to cancel their contract: to reassess their outgoings, moving home or maybe they simply compared broadband deals and found a better offer. Whatever your reason may be, it is important to understand the steps you need to take, and how, where possible, to avoid paying pricey penalty fines!
What Should I Know Before I Cancel Broadband?
You would think that cancelling broadband would be relatively easy, after all, it isn't exactly a life-or-death utility for most of us. That being said, failing to follow the correct process for your provider can not only result in complications for your next provider but potentially cost you hundreds of euros. Here are a few things you should keep in mind:
When does your contract end?
Some suppliers allow you to initiate a switch up to a month before your contract end date without penalty.
Work out your timings
Most providers require 30/31 days of notice prior to the termination date. Failing to provide this will likely result in an early termination fine.
What are your supplier's cancellation charges?
Is it financially worthwhile cancelling your service early, or can you hang on until your contract naturally ends? Most suppliers charge for the remainder of the contract regardless of if you exit early, in addition to penalty fines.
Returning equipment
In most cases, your router and its attachments are only loaned to you. Your supplier may request that these are returned (unless your contract says otherwise), and levy a fine if they do not receive them in time.
Will you need to cancel your line/get a new line installed?
Some broadband providers operate solely on their own networks. This means that if you change providers, you may need to pay for a line installation.
As you can see, doing your research and checking your broadband provider's cancellation policy is key here. Without doing so, you risk entering a veritable minefield of potential extra charges and fines, along with risking being without service.
If you are within the first 14 days of having taken out a contract and feel that you no longer wish to continue, you are able to cancel this agreement without any form of penalty as a part of the standard 14-day cooling-off period. Any pre-payments or deposits already made may still be subject to the company's terms and conditions, however.
Can I Cancel Broadband Without Paying?
Despite the risks highlighted above, there are some circumstances in which you may cancel broadband contracts without paying a penalty. For example, your service provider is contractually bound to provide a minimum service standard. If this standard is not met, and they have been given a reasonable chance to rectify this, you are able to exit your policy without penalty.
Your scenario, however, must comply with both your provider's cancellation policy, the terms of your contract, and ComReg Standards. If your provider is in breach of these terms, or a complaint has failed to be acted upon, you can contact ComReg for further support, who may be able to secure a penalty-free early termination for you.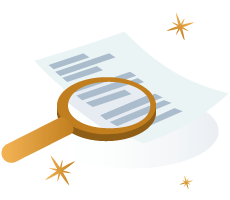 Additionally, you may be able to cancel your contract for free if you meet one of the following criteria:
You are moving abroad
You are moving home, and your provider does not have a clause which obligates you to carry over the service
You have escalated a complaint through your provider, and they offer to waive early cancellation fees as a form of gesture of goodwill
Your contract has completed its set period. You are not subject to cancellation fees if you are outside of its set-term
If your supplier goes bust
How to Cancel Broadband?
So, now we know a little more about what is involved in a cancellation, and what to watch out for, but how do we actually cancel our broadband plans? Thankfully this process is relatively simple but does still include a few hoops to jump through. Namely in the fact that you will have to contact, and likely call your broadband provider in order to initiate this cancellation.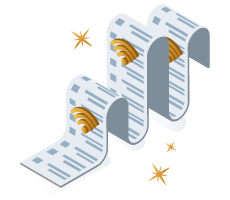 Most modern companies have a diverse range of contact options including various retention and cancellation lines. When searching for these, it is best to head over to your service provider's website, enter their contact section, and search for:
A cancellation or retention number
A dedicated cancellations email address
An online form
A postal address
Some providers will have a combination of these options, but many of them only allow cancellations through calling. This gives both the customer and company an opportunity to discuss what went wrong, the reason for the change, to offer solutions or discounts to encourage retention, and eventually, to action account closure. On this call, the customer service representative will also discuss any penalty charges, periods and further options.
If you have initiated a provider switch while still within the contractual term of your current provider, you must contact them as soon as possible to inform them of this, and to initiate their cancellation process. Failure to do so may result in the switch failing, being billed twice, or incurring large penalty costs. If you are out of your contract period, your new provider will usually take care of the full switch process for you.
Let's take a look at a few examples of cancellation processes with some of the largest broadband providers:
Eir Cancellation Process
Eir cancellation policy requires notification 30 days in advance of the intended termination date. When you make contact, you will be asked for your UAN number (found on your Eir bill), your landline number, your full name, the address to which your contract applies, and which service you wish to cancel. Eir cancellation requests can be made by:
Calling 1901 or 1800 924 409
Completing an online cancellation request form
Writing to: eir Customer Value Management, eir Building, Mount Agnes Road, Churchfield, Co. Cork.
Before cancelling, check if any of your systems are intrinsically related. For example, if you cancel your landline policy, then any associated panic buttons, alarms or other systems may not work correctly. If you have these, take the appropriate steps beforehand with the relevant bodies to ensure continuity of services.
Early contractual terminations will result in the issuance of an EEC (Early Cease Charge), which is based on the monthly value of the remainder of the contract. Additionally, all equipment must be returned within 30 days of the termination date expiring. Cancellation charges will be applied after the final billing date, and the return of items over 30 days after the cancellation of your policy will also result in a fine.
Virgin Media Cancellation Process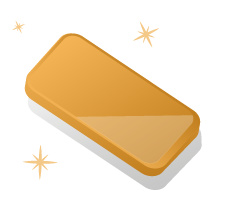 The Virgin Media cancellation policy requires that you place a notice of cancellation intent with them 30 days in advance of your intended service termination date. Early termination fees are based on the remainder of the monthly payments within the contract and/or a one-off cancellation fee of €150 per product, whichever has a lower value.
If you wish to initiate a Virgin Media policy cancellation process, you must contact them via either:
Two further points to bear in mind, are that Virgin Media may require you to return your equipment depending on the terms of your contract and the age of the devices and that Virgin Media also runs off its own unique network. This means that you will likely have to pay for a new line installation with your next broadband provider.
Sky Cancellation Process
Unlike the previous two broadband providers, the Sky cancellation process requires that you provide 31 days of notice prior to the ending of your service. Early termination charges will not exceed the natural value of the remainder of your contractual period and will be calculated by assessing any prepayments, ongoing subscriptions, and the value of the remainder of your original contract period.
To initiate the Sky cancellation process, you must make contact by:
Calling 0818 762 917
Visiting the "Contact Us" section and requesting service cancellation
Writing to Customer Relations, Sky Ireland, One Burlington Plaza, Burlington Road, Dublin, Dublin 4
You will be expected to provide your full name, customer account number, the address to which your services are contractually provided, full household address, telephone number and email
Vodafone Cancellation Process
The Vodafone cancellation process is very streamlined, with few contacting the Vodafone customer care team on 1907 being the main method. If you are outside of your 14-day cooling-off period, you are required to give a minimum of 30 days' notice of the cancellation of your services. Cancellations outside of the 14-day cooling-off period will also incur a cancellation fee unless this has otherwise been waved by Vodafone.
If you wish to cancel within the 14-day cooling-off period, you also have the ability to use the live chat feature available on many of Vodafone's pages. If using this facility, you will need to have the following details available:
Your order reference ID or SIM card number
Your IMEI (International Mobile Equipment Identity) number, which can be found on your items packaging
If you are returning an item via a courier, complete the cancellations form for them to take
Alternately, you can also post your form along with the device to Vodafone Returns, 1 Sandyford Business Park, Burton Hall Avenue, Sandyford Industrial Estate, Dublin 18.
Three Cancellation Process
Cancelling Three broadband is a similarly straightforward process. Requiring 30 days' notice of cancellation, customers can make contact with Three Ireland by either calling Three customer care on 1913, +353 83 333 3333 or by using the Three online chat. Three also notes that an account is not automatically cancelled when a direct debit is stopped, and so to avoid accumulating debts through unpaid bills, customers should make direct contact with Three to confirm the cancellation of their services.
If you wish to cancel via post, then correspondence can be sent to Three Customer Services, Three Ireland Services (Hutchison) Limited, 28/29 Sir John Rogerson's Quay, Dublin 2.
Looking for other ways to get in touch with these suppliers? Check out these Eir, Sky, Vodafone, Three and Virgin Media contact guides for more methods.
What Happens After I Cancel Broadband?
You will receive notification from your current broadband provider confirming your intention to cancel, along with any relevant dates and timeframes, cancellation policy obligations such as the returning of equipment, and details relating to additional or penalty charges.
Following this, your service should be operational until the date indicated on your broadband cancellation policy notice, at which point your service will be deactivated. Any final payments or penalties can take up to 45 days after this point to be charged.
Can I Cancel if My Contract Changes?
Although uncommon, your broadband provider may change the nature of your contract from time to time. In these instances, your provider usually permits you a 30-day window in which you can cancel your contract without penalty providing you give the appropriate period of notice. Instances can include mid-contract price increases, changes to the usage limits and allowances or other such changes that fundamentally change the quality and principles of your contract.
In these instances, your broadband provider will generally write to you by post or send an email. If a supplier has made a change to your contract and has not contacted you through the methods described in their terms and conditions, you may still be able to cancel without penalty providing you escalate the issue through them, or if their complaints process fails, through ComReg