Broadband Coverage: Availability & Coverage Maps

---
Working out what type of broadband coverage and speeds you can get in your area is vitally important before committing to a contract. Take a read through this simple guide to understand your options, what coverage maps are available, and how to find your Eircode along with other great tips.
Why Check Your Area's Broadband Coverage?
Though comparing broadband or mobile deals should be something relatively simple, you would be surprised how greatly your options will vary depending on the area in which you live, and the type of connections that your household has. This is why it is important to understand exactly what your property is capable of, which companies can offer their services to you, and what exactly you need to find out before setting out to make a purchase.
Variety of Coverage Types
Not all broadband is equal, some have faster speeds, some focus on versatility and mobility, and that's without going into the various payment methods such as bill pay or prepay. Let's take a look at the most common broadband types in Ireland, and give you the answer to 'which broadband is best in my area?'.
Fibre and Siro Broadband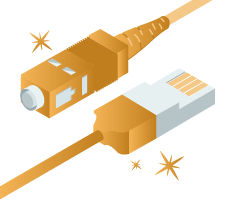 Fibre and SIRO broadband require a fixed-line connection from the network distribution centre, to your home. In the case of fibre, this usually comes in the form of a fibre optic cable running from the distributor to a cabinet in the street, from which a copper cable will then run to your home (part-fibre). SIRO uses a full-fibre connection to run the fibre optic cable directly from the network operator to your home without interruption, resulting in faster speeds.
Fibre and SIRO connections tend to be more established in highly populated areas such as towns or cities, with fibre having greater flexibility and coverage than SIRO due to its hybrid cabling.
Though fibre can be somewhat exclusive in its coverage areas, the rollout of NBI (National Broadband Ireland) is helping to connect rural Ireland with strong fixed-line solutions. If you live in an area that currently does not support fibre or consistently has super slow speeds, you can register a request on the NBI website for the rollout to consider your area also.
To find out if you can get fibre to your premises, take a look at this Eir coverage map. You may also be able to find alternate fibre broadband checkers on the websites of other broadband providers.
Mobile Broadband
Mobile broadband relies on a connection to a wireless network, exactly like your mobile phone does. As you will know, however, signals can be intermittent, and certain types of signals may not be available in all areas. Mobile broadband WiFi routers work best when they have a reliable 4G or 5G connection, which means that again, if you live in the countryside or have mobile connection problems, then this may not be the best choice for you.
That being said, network providers such as Eir have recently also focused on expanding their networks to areas traditionally classed as having poor connectivity rates. They currently claim to have a 99% population coverage rate for 4G signals.
Though you may have to contend with variable signal strength, mobile broadband in many cases allows you to bring a WiFi connection wherever you go, allowing you to access the internet while out and about, or move your device to an area of your home that receives better signals.
Satellite Broadband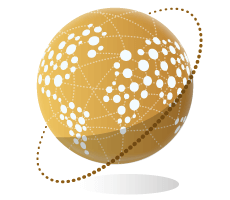 Similarly to mobile broadband, satellite broadband does not rely on a connection to a fixed-line network. Instead, a satellite dish will be installed on your house which will pick up signals sent from a satellite in space. This method allows for a connection in even the most rural places or even on mobile homes and caravans.
One caveat, however, is that they tend to have relatively low speeds, can be affected by the weather, and the satellite dishes themselves aren't exactly stylish…
Know your speeds before you upgrade! Our free internet speedtest will tell you exactly what your current fixed-line speeds are so that you can better understand your current connection.
How to Check Your Area's Coverage
By now you should have an idea of what broadband is available in your area, and are getting ready to search. One last crucial piece of information that you will need to keep ready, however, is your Eircode. Due to how regional capabilities and connections differ, you will frequently have to input your address details along with your Eircode in order that service providers can know exactly what your home is capable of.
"Where can I find my Eircode?" you ask? This simple Eircode finder is free to use and requires only that you input your basic address details. After inputting this information, a drop-down menu should appear offering a selection of domestic and/or business properties. After making your selection a results display will load showing your Eircode, which will consist of 7 digits, broken up into 3 digit and 4 digit segments.
Broadband and Mobile Coverage
Now that you have all of your tools ready, we can get started with searching for broadband deals. While some comparison websites may display a range of deals and offers, often these offers may be out of date or can be found at a better price by going to the service provider's website directly. Some of these websites also have their own coverage maps, though these often focus on wireless networks rather than fixed-line ones.
After going to your preferred broadband provider's website, input your address details into the appropriate search bar. This should automatically filter out options that are not valid for you, and the remainder should be applicable to your area.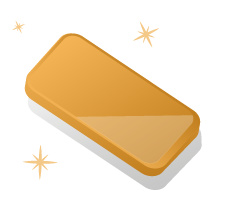 If mobile broadband, dongles, or mobile phones are your interest, you can utilize signal coverage maps, such as those ComReg coverage map to find out which supplier has the greatest signal in your area.
This ComReg coverage map provides data on:
Several additional smaller broadband companies are also included within this tool. This makes the ComReg coverage map an invaluable tool for those looking for both mobile deals, along with mobile broadband offers. One letdown is that it does not contain 5G data. To understand the 5G coverage Ireland has, check the free 5G coverage map available through nperf.com. This tool covers three 5G coverage, Eir 5G coverage, and Vodafone 5G coverage.
Fibre Broadband Checker
Fibre coverage may not yet be complete in Ireland, but it is certainly expanding. To find out if you can access fibre in your area, take a look at NBIs fibre broadband checker. This simple map allows you to see where fibre is already deployed and what areas will be developed next. Though this map does not give exact property-specific data, it does give an indication of what is available in your area.
What Are the Best Broadband Speeds in My Area?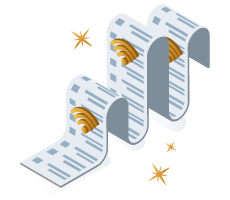 This is a tricky question, which will depend on where you live, your household connections, and the developmental state of the local broadband network. The fastest speeds of each internet type are up to:
SIRO/Full-Fibre - 1 Gbps
Part-Fibre - 100 Mbps
Satellite - 50 Mbps
Mobile Broadband - 100 Mbps
ADSL - 24 Mbps
In order to find out exactly what services and speeds a provider can supply your home with, you will need to use their websites package search facility.