Ecopower is the most recent energy supplier to enter the Irish market and currently offers electricity-only tariffs. The provider is unique as it also produces its own 100% renewable energy. Read on and discover all there is to know about this latest electricity supplier in our complete provider guide to Ecopower Ireland.
Ecopower Ireland Synopsis

Fuel types: Electricity

 

100% renewable energy
Customers: Unknown

 

100% Irish owned
Electricity sources: Renewables

 

Electricity-only plans
About Ecopower Ireland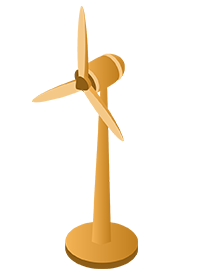 Ecopower differs from many energy providers in Ireland as it is both an energy producer and a supplier.
This 100% Irish owned company started in 1996 as a renewable energy development company, specialising in wind energy developments.
Ecopower Ireland manages 43 wind turbines located in five windfarms in Counties Donegal, Mayo and Kilkenny. The energy production from these turbines is enough to feed 60,000 homes. The company continues to develop new solar and windfarm projects.
It brands its provider division as Ecopower Supply offering Irish homes 100% renewable electricity.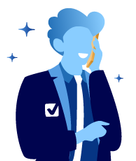 Get free energy advice and switch to a great offer!
Selectra can help you switch to a better energy plan in just a few minutes.
Ecopower Ireland Electricity Rates and Tariffs
The Estimated Annual Bill (EAB) calculations take the national annual average kWh electricity usage of 4,200 kWh. Calculations of discounts are against the Ecopower standard tariff. Prices are updated as of October 2021 and include the VAT.
Ecopower offers two electricity tariffs:
Standard Rate
25% Discount Rate
We look at each one below to make it easier to compare Ecopower rates with the best tariffs from other providers in Ireland.
Ecopower Ireland Standard Electricity Rates
There are very few reasons to consider Ecopower standard tariff as it comes without any discounts. All energy suppliers in Ireland provide standard tariffs you default to if you are out of contract and are no longer entitled to discounts.
The main attraction to standard tariffs is they carry no exit fees and no contract duration. Although they are obviously more expensive, you do get the flexibility to change to another provider or contract at any time. This can be interesting if you do not expect to live at a property for an extended period of time.
Ecopower Ireland Standard Electricity Rates

| Standard Tariff | Unit Price | Day Unit Price | Night Unit Price | Standing Charge | PSO | Yearly Average |
| --- | --- | --- | --- | --- | --- | --- |
| Urban 24hr | 28.4c |   |   | €227.00 | €58.57 | €1,604.39 |
| Rural 24hr | 28.4c |   |   | €272.40 | €58.57 | €1,649.79 |
| Urban Day/Night |   | 30.9c | 15.7c | €272.40 | €58.57 | €1,435.28 |
| Rural Day/Night |   | 30.9c | 15.7c | €340.50 | €58.57 | €1,503.38 |
Ecopower Ireland 25% Discount Electricity Rates
The Ecopower 25% discount rate is rather attractive not only for the savings, but also because it offers a fixed rate for one year. This means your electricity price is guaranteed for the next twelve months.
The discount is valid as long as you register for online billing and pay via Direct Debit.
Ecopower Ireland 25% Discount Electricity Rates

| 25% Discount Tariff | Unit Price | Day Unit Price | Night Unit Price | Standing Charge | PSO | Yearly Average |
| --- | --- | --- | --- | --- | --- | --- |
| Urban 24hr | 21.3c |   |   | €227.00 | €58.57 | €1,308.84 |
| Rural 24hr | 21.3c |   |   | €272.40 | €58.57 | €1,354.24 |
| Urban Day/Night |   | 23.2c | 11.8c | €272.40 | €58.57 | €1,192.16 |
| Rural Day/Night |   | 23.2c | 11.8c | €340.50 | €58.57 | €1,260.26 |
Ecopower Ireland Smart Meter Rates
Ecopower Supply also offers smart meter electricity rates.
To benefit from these tariffs, you will need both a smart meter and a confirmation from ESB Network that the CTF value of your smart meter aligns with the provision of Interval Data. This is a process that can take up to 40 days.
The smart meter hours are split into the following times:
Day rate — from 8 a.m. to 5 p.m. and 7 p.m. to 11 p.m.
Night rate — from 11 p.m. to 8 a.m.
Peak rate — from 5 p.m. to 7 p.m.
For the Ecopower smart meters plans, you will need to register for direct debit payments and online billing. Doing so is quite normal with most energy providers to get the cheapest rates available.
Warning It is important to note that once you change to a smart tariff, you cannot go back to a non-smart tariff.
Ecopower Ireland Smart Meter Electricity Rates

| Tariff name | Peak Unit Price | Day Unit Price | Night Unit Price | Standing Charge | PSO | Yearly Average |
| --- | --- | --- | --- | --- | --- | --- |
| Standard Urban 24hr | 30.9c | 30.9c | 15.7c | €272.40 | €58.57 | €1,607.75 |
| Standard Rural 24hr | 30.9c | 30.9c | 15.7c | €272.40 | €58.57 | €1,663.07 |
| 25% Discount Urban Rates | 23.2c | 23.2c | 11.8c | €272.40 | €58.57 | €1,320.87 |
| 25% Discount Rural Rates | 23.2c | 23.2c | 11.8c | €340.50 | €58.57 | €1,354.24 |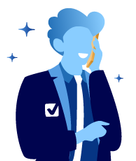 Could a smart meter help you save money on your energy bills?
Call one of our energy advisers to find out how much you could save.
Ecopower Ireland Electric Bike Draw
On top of the great savings you can receive on clean energy for your home, every quarter, Ecopower holds an electric bike draw worth €2,500 for all new and existing customers. Some terms and conditions apply for the draw.
Ecopower Ireland Exit Fees
Looking at the above pricing summary for Ecopower tariffs, it is clear the Ecopower Supply 25% discount rate is the most economical regardless of your meter type or location.
Since this plan is a one year fixed rate, it comes with a fairly standard exit fee of €50 if you end your contract before the end of the 12-month period.
The standard tariff plans do not have any exit fees and, therefore, allow you to change with no penalties or exit fees.
Does Ecopower Ireland offer Gas Rates?
No, Ecopower does not currently have gas tariffs. As the company is still new, it remains to be seen what their long term plans are for their Ecopower Supply division.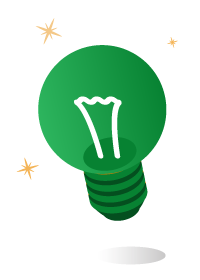 Ecopower Ireland Fuel mix
Ecopower claims their energy supply is 100% green electricity. This is still subject to verification by the CRU.
As Ecopower only began providing electricity to Irish homes in January 2021, there is still no fuel mix data available. The CRU will be able to provide these details when Ecopower Supply has been operating for at least 1 year.
Ecopower Ireland Reviews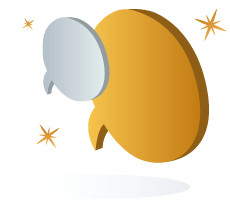 As Ecopower is such a new company, there haven't been any reviews left for the provider. At first glance, the company's website seems clear, concise, and transparent. We could not find any alarming negative reviews or comments to date either.
The only reviews we could find about this company are employee reviews about the working conditions. If it is any indication, the company does rate 4 out of 5 stars on the Glassdoor website.
All of these factors are not much to go on, but they do paint a positive first impression about the provider.
Ecopower Ireland Contact Information
There are several ways to contact Ecopower. You can contact them in writing, by telephone, by email, or through an online contact form on their website.
Ecopower contact details

Telephone

05 67750140

Email Address

supply@ecopower.ie

Mailing Address

Ecopower Limited,

Purcellsinch IDA Business Park,

Dublin Road, Kilkenny

R95 PX5X, Ireland
To use the online contact form option, just go to the Ecopower website and click on the "Contact" option from their menu. A 'contact us' form will appear on the left-hand side of the page. You can then enter your name, email address, mobile number, subject, and the details of your query. Once you have entered the information, click on the 'submit' button, and a customer services consultant will respond to you.
Ecopower FAQs
Does Ecopower provide Pay as You Go?
No, Ecopower Ireland currently does not provide Pay As You Go (PAYG) services to the public. You will need to choose a different provider if this is the payment method you would prefer.
How do I switch to Ecopower?
Switching to Ecopower can be done so either online or over the phone in a matter of minutes.
You'll need to give the following information to switch to Ecopower:
Your MRPN. These can be found on your electricity bill.
A current meter reading.
Your bank details.
To find out how much you can save by switching to Ecopower, you can also call us here at Selectra on 12 678 669.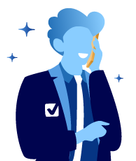 Find out now how much you can save by switching.
Call today and speak to one of our energy advisors to find out - it's free!
The services and products mentioned on this website may only represent a small selection of the options available to you. Selectra encourages you to carry out your own research and seek advice if necessary before making any decisions. We may receive commission from selected partner providers on sales of some products and/or services mentioned within this website. Our website is free to use, and the commission we receive does not affect our opinion or the information we provide.