Since 2019, Flogas Ireland provide gas and electricity to homes across the country. We compare Flogas rates for electricity and gas as well as discover everything this supplier has to offer with our thorough provider review.
Flogas Ireland Synopsis

| | |
| --- | --- |
| Fuel types: Electricity, gas, and dual fuel | Offers PAYG option |
| Customers: 35,000 total | Long-standing Irish institution |
| Electricity sources: 100% renewables | Very low renewable energy sources |
Who is Flogas?
The company launched in Ireland in 1978. In addition to supplying gas and electricity to homes across the country, it is also Ireland's second-largest provider of Liquefied Petroleum Gas (LPG) after Calor.
Apart from its standard rates, the gas and electricity provider offers a discounted electricity plan, two discounted gas plans, and one discounted dual-fuel plan. It also has a Pay As You Go (PAYG) gas plan available that comes with €25 credit for new customers.
Who owns Flogas?
Since 1995, Flogas is a subsidiary of DCC plc (Development Capital Corporation Limited). It is an Irish marketing, sales, and support services group.
On top of LPG and energy, DCC plc also dabbles in the oil, technology, and healthcare sectors.
Is Flogas LPG?
Since 2019, Flogas is more than just LPG, the company now offers a wide range of electricity, natural gas, and dual fuel products. We explore in further detail these offers below.
Anyone looking for information on how to order a cylinder or LPG (Liquified Petroleum Gas), we suggest you take a look at our Flogas LPG page.
When did Flogas start offering electricity?
From mid-2018, Flogas Ireland began taking steps to expand into the commercial electricity market. In November of 2019, Flogas acquired Just Energy's customers, a move that was completed by the end of that year.
Originally only supplying electricity to former Just Energy customers, the company now offers electricity-only, gas-only, and dual-fuel plans to new customers as well. In fact, customers were able to switch providers as early as January 2020.
Does Flogas offer business rates?
Yes! In fact, in November of 2021, the gas and electricity provider purchased the business energy specialists Naturgy Ireland. At the time, Paul Kenny, Flogas Energy general manager at the time said:
The acquisition of Naturgy Ireland is complementary to our existing business. With the strong pipeline of energy services and renewables that Naturgy brings to the table, the agreement will support the further development of our portfolio of sustainable and renewable offerings for the large energy supply sector,
What is Flogas' Fuel mix?
The CRU's most recent fuel mix figures show Flogas as having 100% renewable energy. Furthermore, this is the only Irish provider to date to also claim their gas is 100% green.
The company claims this because they purchase carbon credits to offset the gas emissions from your consumption.
Why switch electricity providers?You should always seek to compare and change gas and electricity suppliers every 12 months to take advantage of discounts for new customers. Doing so can save you between €700 to €900 a year according to the CRU!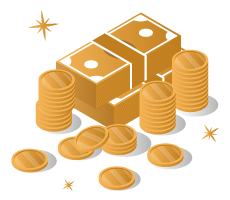 What are Flogas' Rates and Prices?
It is important to know that you can obtain the following offers from Flogas for your home energy needs: