Name: Flogas Ireland

Headquarters: Drogheda

Founded: 1978

Slogan: Energy for Everyone Everywhere
Flogas, originally known as Flogas Limited, began operations in Ireland in 1978, and in the UK in 1984, and currently operate in both Ireland and the UK, supplying Liquefied Petroleum Gas (LPG), and natural gas across a wide range of sectors including the residential sector. They are Ireland's second biggest LPG distributor.
As of year-end 2017 Flogas was estimated to hold 5.6%of the residential gas market. As of mid-2018 they had also began expansion into the commercial electricity market, and so it looks like a residential electricity offering could be on the cards in the future.
---
Contact
Flogas have a wide range of telephone contact numbers available to the general public, as well as options for contacting them via email or in writing.
Flogas Contact Numbers
Department
Telephone Number
General Enquiries

1850 306 800

Network Enquiries

1850 200 964

Customer Accounts Team

041 987 4000

LPG

041 983 1041

Natural Gas & Electricity

041 987 4874




1850 306 800

Fax

041 983 4652
Send a letter to...
Flogas Ireland, Knockbrack House, Matthew's Lane, Donore Road, Lagavooren, Drogheda, Co. Louth, A92 T803.
Send an email to...
---
Online Login
Flogas' online offering is quite different to other energy providers' in that you navigate to either your LPG account information or your natural gas account information, and you are taken to a page where you have several different options (such as pay a bill, submit a reading, order a gas refill etc.). You then have to enter quite a bit of personal information in order to continue with the process you have selected.
Online Account Options
Below you can a list of the different account options, depending on whether you have a natural gas or LPG account with Flogas.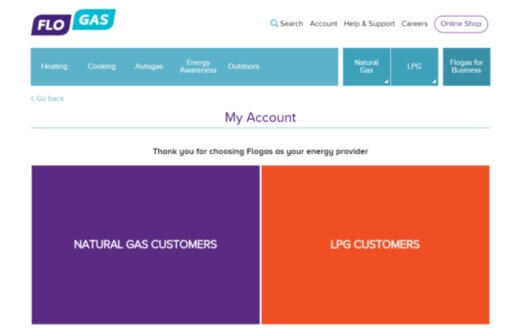 My Account LPG
Moving in or out
Pay your bill
LPG contacts
Submit meter readings
Order bulk gas
There is no app currently available for Irish Flogas customers (there is a "gas finder" app available for UK customers only), and while we think it's great that they have provided their customer with online options for common tasks, the current system is a little messy and time-wasting. We'd really like to see them group all these options under a unique login, such as the one available to Flogas UK customers.
---
Payment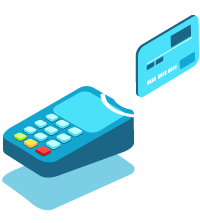 Flogas Natural Gas provides many ways for their customers to pay. As we mentioned above, you can pay online, however other options available include:
Direct debit bill pay or payment plan (budget plan) options, where either the full amount of your bill is taken out of your account 14 days after the bill is issued, or a payment based on yearly average use divided by 12 (months) is taken out on the last working day of each month - this helps spread the payment of larger winter bills.
Post Office - you can pay your bill at any post office with the paypoint sign using a Flogas Natural Gas Easy Pay card or your bill. If you don't have an Easy Pay card you can order one from customer accounts team.
By cheque, bankers draft or postal order sent to their address and made out to Flogas Natural Gas. You'll also need to include your account number, name and address.
Internet or telephone banking, depending on the options your bank has provided you with.
If you're experiencing any cash-flow issues and finding it difficult to pay your bills, get in contact with the customer accounts team as soon as you can and they'll sort you out with a repayment schedule, in order to avoid disconnection.
---
Rates & Tariffs
When considering switching to Flogas for your natural gas or LPG needs, keep in mind that there is also the option of contracting a PAYG tariff.
Natural Gas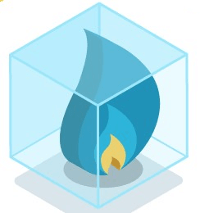 If you switch to Flogas Natural Gas for your natural gas (12 month contract), you can get a discount of up to 22% off the standard gas unit rate and a free family pass to the cinema, which you can claim after the 14-day cooling off period (only available if you opt for Direct Debit).
If you don't opt in to Direct Debit, you can still get a 12 month contract with a 7% discount off the standard unit rate. Exit fees from 12 month contracts are €50, which is a fairly standard fee in the Irish energy supplier market.
They also provide an interesting option where if you switch and sign up for direct debit, you won't receive any discount, but also won't need to sign-up for a fixed contract - a useful option if you're unsure how long you'll be at a property or know you'll be going abroad for a while, or you just don't want to risk paying an exit fee.
You can switch online or by calling them.
PAYG
Flogas Natural Gas also offer a PAYG option, for customers who'd like more control of their consumption. If you'd like to talk about signing up for it, contact their Customer Services team.
Credit can be purchased at any Payzone outlet for a minimum of €10, and the maximum amount of credit the gas card can hold is €250. New customers will also receive €25 credit for switching to a 12 month PAYG contract. There is also a €110.69 installation fee for a PAYG meter, unless you're switching as part of a repayment scheme or can show proof of financial hardship.
If you run out of credit, there is a €5 emergency credit option available. If you've chosen to get a PAYG meter installed as part of a debt repayment scheme, 22% of your top ups will go towards paying it off.
LPG
If you're building a house, want to switch from oil to LPG, or are just too far from the gas pipeline, Flogas will install a Flogas bulk tank and give you 1200 litres of LPG free.
If you need LPG, Flogas provide three options:
Bulk gas - stored in tanks which need to be refilled by gas tankers.
Butane cylinders - gas in small cylinders for use indoors.
Propane cylinders - gas in larger but still somewhat portable cylinders for outdoors use.
Having your own gas tank is a handy solution for those cases where connection to the main gas framework may be impossible or cost-prohibitive. Flogas can arrange for either above ground or underground tanks and will install and deliver your half-ton tank for €230, although you'll need to contact a RGI installer before hand to have your property surveyed and the space for the tank dug if an underground one is desired. The rental fee on the tank is then €105 per year. If you already have a tank on your property, it's completely free to switch.
Flogas Natural Gas recommend their automatic LPG bulk top up service, although you can also place your orders yourself - keeping in mind that in high-demand periods it can take up to 28 days for deliveries. To find out more about installing a tank or filling options, you can call Flogas on their LPG phone number.
Butane cylinders are usually used when either installing a tank isn't feasible, or only a small amount of gas is needed (for a cooker, for example). They are sold under the Flogas and Ergas brands.
For more information on where to buy cylinders, you can contact customer services. Recommended retail prices for cylinders range from €21.90 for a 15.5lbs butane cylinder, to €129.45 for a 104 lbs propane cylinder.
More pricing information can be found here. However as these are only recommended prices and retailers can set their own price, we'd recommend you shop around to get the best deal. Flogas will also accept competitor's cylinders when they are exchanging empty cylinders for new ones.
Gas Pricing


| Gas | Panda Power |
| --- | --- |
| Unit Rate | 5.75c |
| Standing Charge | €90.70 |
| Carbon Tax kWh | 0.42c |
| PAYG Service Charge | |
| Yearly Average Bill | €769.40 |
| Best Discount | 22% off unit rate |
| Discounted Yearly Bill | €630.25 |
Last Updated: September 2018
---
Autogas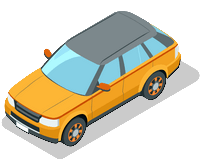 Flogas Natural Gas also provide LPG fuel for your car! Autogas has the advantage of being up to 50% cheaper than petrol and diesel, less polluting (reduces carbon dioxide emissions by 15% when compared to
petrol), and it's reasonably quick and easy to convert your car to it (about 2-3 days on average).
They have a handy savings calculator to show how much you can save by converting your car to autogas.
You can buy autogas vehicles new, or convert your existing car by fitting the autogas tank in the wheel well, making it a dual fuel car. Then you can simply flick a switch to choose which fuel you want the car to use. If you're interested in
using Autogas in your car, contact a conversion centre to get a quote, prices start from roughly €1000.
As of September 2018, average petrol prices were 148.9c and diesel 135.9c (check out www.pumps.ie for more updated information on pricing), and
LPG is averaging out at about 0.76c. Depending on your fuel usage, how old your car is, and how long you want to hang on to it, conversion could really save you money down the road, as well as being a more environmentally-friendly
option.
The really interesting thing about autogas is that you can fill your car from your own LPG tank, which makes it a very attractive proposition for those customers who live far from petrol stations. There are also a large number of
petrol stations which provide lpg filling facilities.
---
Reviews
The majority of Flogas' customers are satisfied, but as with any energy provider, there have been a few issues reported.
LPG customers didn't like the wait between receiving their tanks and having them filled - LPG tanks have to be transported empty, for safety considerations, but customers considered a one-week delay in filling to be too long.
This is worth bearing in mind in case you use LPG for your home or car, since it means you will need to plan ahead a little more than with a regular gas connection.
Customers were very happy with the fact that there is no extra fee for using the budget plan, and spoke highly of Flogas' customer service, and the ease of switching.
---
Fuel Mix
Flogas' fuel mix figures for 2017 year-end show that their usage of coal for fuel generation is significantly higher than the all-island average of 9.8%, as is their peat usage at 12.3% when compared with the average figure of 4.9%. Coal is not a renewable or clean energy source and so we'd like to see that figure trending downwards over the years to come. Peat is classfied as a slow renewable and doesn't present the same issues as coal.
It's heartening to see Flogas' 23.3% renewable energy fuel source, although at first glance this figure may seem low when compared to the island-average of 44.5%. However, the all-island average for renewables does tend to be skewed by the presence of 100% renewable energy providers.
---
Social Media