Moving House Utilities Checklist for Ireland 2023

When moving house, making sure your utilities are sorted out is the most important part. In this step-by-step guide, we'll break down changing over your utility contracts and what you need to do before moving out of your current property. We will also lay out what you need to do to get set up in your new home with your electricity, gas, broadband, water and waste!
What Utilities Do I Need To Set Up When I Move?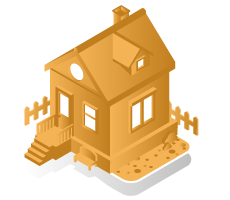 When moving house, utilities should be the first thing you organise. If you are moving out of a property, you will need to ensure your accounts have been settled, closed, or transferred to your new property so you move safe in the knowledge that you won't receive an unexpected bill.
For all your utilities, it will need to be the account holder who closes or switches over the accounts. Some companies will not allow you to make account changes if the account isn't in your name. If you have legal power of attorney, you will be able to make the changes.
Remember, it's not just your utilities you have to change your address for. Check out our Change of Address guide to see a full list of what you need to make sure is fully updated before and after your move!
Step 1: Call Your Suppliers
The first step is to contact your energy and water suppliers to let them know that you are planning to move out. Usually, you should give your energy supplier at least 2 days notice before leaving so they can prepare your final bill. With water companies, the notice period depends on the company with some allowing for just a week and others at least 30 days.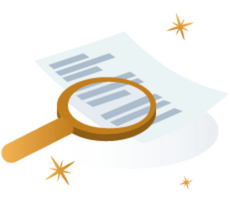 Step 2: Send Final Meter Readings
Once your suppliers know you're moving out, they will be expecting a meter reading. Final meter readings indicate exactly when you finished paying for your energy and water at your old property. This can be used as evidence so you are billed correctly according to your usage.
Although it's recommended that you take a meter reading, there are some tariffs and situations where you might not have to.
Take a meter reading if:
You have a credit meter or smart meter
You have a water meter
Don't worry about your meter reading if:
If you don't submit a final meter reading, you risk being charged for energy you didn't consume. For example, if the person moving in after you does not contact the energy supplier to let them know they have moved in and to give an opening meter reading, they could rack up energy charges under your name.
It's best to take a picture of your final meter reading and hold on to it for up to a year. You can use it as proof of closing your account if a dispute arises later, as well as use it to compare against your final bill to make sure you have been charged correctly.
Key points to remember:
Call and submit a final meter reading before moving house
Read your electricity meter and your gas meter (if you have both)
Keep a picture of the meter readings for up to a year
Don't take your smart meter with you! When you have your smart meter installed, you will usually receive an in-home display that will allow you to see how much you have used and spent. Do not take this with you as it is connected to the meter in your old property.
Step 3: If You Have a Pay-As-You-Go Meter
If you have a pay-as-you-go meter where you pay for your energy with an electric and gas card, you will need to make sure the meter is clear for the people who move in after you. When you move out, you have two options for your pay-as-you-go meter:
Use up the rest of the credit
Ask your energy supplier for a refund
It is recommended that you use up the rest of your credit if you do not have a smart pay-as-you-go meter. This is because a refund cheque might take a while and you will have to make sure your supplier has your new address. If you have a smart meter, you'll be refunded to your account.
You should leave your cards at the property when you move out. Although you can technically use any card in any pay-as-you-go meter, you should leave them so the next occupants will be able to top up after they've registered without waiting for fresh ones. Just make sure there's no money left on your card so you don't pay for anyone else's energy.
Check your new home's meters! Double check you know what type of meters are installed at your new property. If you're on a direct debit tariff now, you won't be able to bring that over to a pay-as-you-go meter in your new place and vice versa. Be sure to know which meters there are before moving in.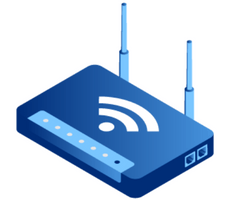 Step 4: Sorting Out Broadband
You will need to make sure you sort out what you are going to do with your broadband connection. If you have come to the end of your contract with your broadband company, you will be able to close your account without incurring any exit fees.
If you want to move your broadband contract to your new place, you will need to contact your provider to give at least 2 weeks notice. Providers may charge you a moving fee for transferring the line over to your new property.
Find out more about Broadband!
Step 5: Getting Your Waste Collection Sorted
You'll also need to remember to get your waste collection service all arranged when you've moved house. Since the availability of bin collection suppliers varies across the country, you'll need to make sure which ones cover your new area. It might be that your old supplier is unable to collect your bins for you new home.
Check Out Our Bin Collection Guides!
How Do I Set Up Utilities When Moving House?
After you've settled all your accounts in your previous place, you will need to set everything up again when you move into your new home. How you set up your utilities and which ones you can set up will depend on either your rental contract or the type of property you are in.
Can you switch energy suppliers if you rent? If you are a renter, you should check your lease agreement to see whether your bills are included. If they are, you will not be able to switch providers without your landlord's permission. If you are the account holder and responsible for paying the bills, you can switch to the energy supplier of your choice.

Check Out Our Complete Renting Guide!
Step 1: Find Your Meters
When you first move in, you should go on a hunt for the electricity, gas, and water meters if they haven't been identified to you already. Keep in mind that if you've just moved into a new build, there may not be a meter yet and you would need to have one installed. In this case, the energy supplier you choose will install the meter.
If you've having trouble finding your meters, some common locations include the following:
Under the stairs
Under the sink
In the cupboard
In the garage
Near the entrance
Outside in a meter box
Once you have found the meters, you should identify the type. Some important things to look for include the following:
Do you have an electricity and gas meter or only an electricity meter?
Is the meter a credit meter or is it a pay-as-you-go meter?
Do you have a standard meter or a smart meter?
Does your property have a water meter?
These questions will help you have all the necessary information for later when you call to set up your new account.
If the property has a pay-as-you-go meter, it is likely that the electricity is off. You can test this by trying to flick a switch to see if it works. If it doesn't, you will need to go and top up the card to get the power back on. If you can't find the card, you'll need to call the current supplier.
Take a meter reading! You should take a meter reading as soon as you move in. Your energy supplier will need this when helping you set up your new account. It's important that you do this to ensure that you get an accurate first bill, even if the previous occupants took a final one.
Step 2: Identify the Current Suppliers
Once you have found the meters and taken a reading, you should try to find out who the current energy supplier is at your new home. You will need to contact them and provide them with your opening meter reading as mentioned before.
Even if you decide to switch to a different supplier, you will still be with the home's current supplier (the previous occupant's supplier) for 2 to 3 weeks before your new account is activated.
You can find out who the current supplier is in the following ways:
Ask your landlord or the previous occupants
Check the mail (the current supplier should send a letter to introduce themselves)
Look around for an old bill
Contact ESB Networks
What about my water supplier? For your water supplier, it is very likely to be Irish Water who supplies 80% of the country. However, if you are supplied by a different supplier, you will need to let them know so you can close your water account.
You need to call the current suppliers at the property to let them know you have moved in. This is important because you want to make sure they are aware that the previous occupants have moved out.
If your new home has a pay-as-you-go meter, ask the supplier to clear any debt that may be on the meter from the previous occupants. If you don't have the debt cleared, you could end up paying it off yourself each time you top up.
Step 3: Get Registered
After you've identified your supplier, you will need to get registered for your energy and water bills.
For your gas and electricity, you aren't obligated to stay with the previous occupant's supplier at your new home. You are free to choose your own supplier and to switch without any fees. As you never know exactly what tariff the previous occupants agreed to with your new home's current supplier, you may be able to find a better tariff with a different supplier.
If you want to sign up to a new tariff with a different energy supplier, give your preferred supplier a call or see if you can register online. You will need to provide the following details:
Your name
Your address
Your meter types
Your annual energy consumption
Your MPRN
Once you sign up to your new tariff, you will be given a 14-day cooling-off period during which you can change your mind and cancel without a reason or an exit fee. The switch will not go through until after this two-week period has ended. If you don't cancel your new contract within the cooling-off period, it will take effect 15 to 21 days from the date you signed up.
You won't get cut off! If you've decided to change suppliers, don't worry about being cut off without electricity or gas. When you switch, it will be a smooth transition and your energy will be handed over on the same day. Energy suppliers may only cut you off in very serious circumstances.
After you've got registered with your suppliers, you'll be all set up with your gas, electricity, bin collection and water. If you are on a direct debit, some companies will allow you to pick the date when you want the money taken from your account. If not, your monthly payment will usually come out either at the beginning or the end of the month.
Need more help with your move? If you're still struggling with your move, it might help you get yourself all organised and ready to go with a checklist. With a moving house checklist, you can keep track of everything you've done so far so you don't get confused! We've created our own moving house checklist for you to download for free!

Check Out Our Moving House Checklist!
Find out more about our offers from energy, broadband and waste collection providers!