Wind Energy in Ireland: How Does It Work?

Wind energy is one of the most effective sources of renewable energy that we have. Being able to generate electricity just from harnessing the power of the wind is a step closer to the net-zero emissions. In our wind energy guide, we walk you through how wind energy works in Ireland.
Energy

Looking to switch suppliers? Give our experts a call!

Our energy specialists can help you switch to a better energy plan in just a few minutes!

Ad

Energy

Sorry, we're closed right now!

We're currently closed but please leave us your number and we'll give you a free callback as soon as we'open!

Ad
What Is Wind Energy in Ireland?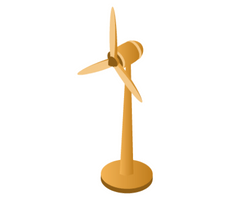 Wind energy is a type of renewable energy that is generated from wind. For most wind energy technology, a wind turbine, which consists of blades that rotate in the wind, drives a generator that produces electricity. Wind energy is considered one of the most cost-effective forms of renewable energy and its cost has dropped significantly over the last few years.
According to Wind Energy Ireland, the Republic of Ireland has just over 300 wind farms with an installed capacity of 4332,5 megawatts. Ireland has a huge potential for wind energy and, according to the latest report, accounted for 47% of the electricity generated in October 2022 in Ireland.
Wind energy can also be a major part of our green transition, completing electric cars and hybrid cars and powering their charging stations either in public or at home.
How Does a Wind Turbine Generate Electricity?
The way a wind turbine generates electricity is using the blades to capture the wind's kinetic energy which is then converted into electricity. The blades turn when the wind blows which then turns the generator that converts the mechanical energy into electricity. The electricity is sent to the power grid where it can be distributed to homes and businesses. The reason why this is renewable is simply because wind is an infinite resource which won't run out over other sources such as oil or gas from fracking.
What Are the Pros and Cons of Wind Energy in Ireland?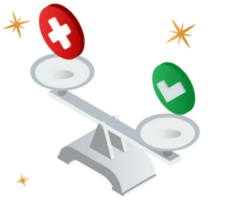 Like anything, wind energy also has its advantages and disadvantages. Although wind energy does has its drawbacks, constant development and innovation have mitigated a lot of the problems wind turbines faced, however, here's a list of the main advantages and disadvantages of wind energy:
Advantages of Wind Energy

Renewable Energy Source
Wind power is a renewable energy source so it can be generated continuously for as long as the wind is blowing. Unlike fossil fuels, which are finite resources that will eventually run out, wind power will never run out.


No Greenhouse Gas Emissions
Wind power does not produce any greenhouse gas emissions. This means that wind power is a clean and sustainable energy source that doesn't harm the environment. 


Cost-Effective
Wind power is becoming increasingly cost-effective as the cost of wind turbine technology decreases over the past few years due constant investment and development.


Low Maintenance
Once a wind turbine is installed, it requires very little maintenance. This makes it a reliable and not require much added costs as an energy source.


Good for Remote Areas
Wind turbines can be placed in remote and rural areas, providing power to communities that are not connected to the traditional power grid.

Disadvantages of Wind Energy

Weather Dependent
Wind power is dependent on the weather, and the amount of energy generated by a wind turbine can vary depending on the wind speed and direction. This makes it difficult to predict the amount of energy that a wind turbine will generate.


Land-Intensive
Wind turbines require a large amount of land, which can be an issue for areas that are already densely populated. This can also cause conflicts with local communities and wildlife. This can be offset by large offshore wind farms.


Noise Pollution
Large wind turbines can be noisy, which can be a disturbance for local residents, particularly those living close to a wind farm.


Visual Impact
Wind turbines can be visually impactful, particularly in areas of natural beauty in Ireland. This can be a problem for locals and even the tourist industry.


High Initial Investment
Wind turbines require a significant initial investment to build and install, which can be a barrier for some communities and businesses. This however has come down significantly and now wind energy has an attractive risk-reward factor for investors.


Get Solar Powered Lights at Bargain Prices!
Lower your electricity bill with the latest solar energy lights.
How Does Wind Energy in Ireland Work?
Wind energy farms in Ireland are either onshore or offshore. While onshore wind farms are built on land, the offshore wind farms are built out to sea in order to capitalise on wind blowing across the oceans. In general, offshore wind tends to be more effective and there are currently 66 wind projects going on in Ireland.
How Efficient Is Offshore Wind Energy in Ireland?
There are advantages and disadvantages to offshore wind energy compared to land wind turbines. Specifically, these are the following:
More consistent winds offshore
Not an eyesore like land wind turbines


Large cables required to bring power back to shore
Offshore farms are harder to reach in case of malfunction
Is Offshore Wind Energy Ireland's Energy Saviour?
Offshore wind energy will surely help Ireland's ranking in next year's CCPI report, but is it the most reliable long-term project Ireland should invest in?
When we consider the Maritime Area Planning Bill will only account for 1% of the electricity consumed in the country, one can't help but wonder if there isn't a more potent renewable source of energy available.
On the other hand, having more consistent winds offshore along with the benefit of being 'out of sight' makes it difficult to argue against the plan.
Until a better energy source becomes available, the project certainly looks like a step in the right direction for the environment.
What is the Maritime Area Planning bill? The bill is important as it includes an audacious project to generate 5GWh of offshore wind energy by 2030. To put in perspective, in 2019, the entire country consumed 31 TWh of electricity. Therefore, the offshore wind energy farm would account for 1% of the Republic's yearly electricity needs.


Get Solar Powered Lights at Bargain Prices!
Lower your electricity bill with the latest solar energy lights.
How Is Ireland Performing in Wind and Renewable Energy?
During the last COP26 summit in Glasgow, we discovered Ireland ranked a dismal 46th out of 64 nations in the Climate Change Performance Index (CCPI).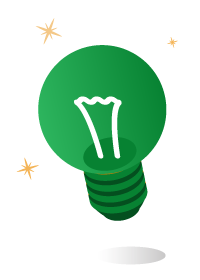 This is a seven-place drop from 39th in 2020. As a comparison, the UK ranked 7th this year on the CCPI, a drop of two places from fifth in 2020.
If it is any consolation, the first three positions in the overall ranking remained empty in 2021 as none of the nations taking part performed well enough to achieve a very high rating.
The index ranks the different countries on the following elements:
Greenhouse gas emissions (40% of the score)
Renewable energy (20%)
Energy use (20%)
Climate Policy (20%)
The ranking evaluates each countries' progress in implementing climate-friendly policies which help achieve the Paris Agreement goals.The carbon tax in Ireland would be an example of a climate-friendly policy.
Did you know? The 60 participating countries in the CCPI account for 90% of the global greenhouse gas emissions.
Why Is Ireland Performing So Poorly on the CCPI?
The nice thing about the CCPI report and rankings is that each country receives a nice outline of why they received such a mark.
In Ireland's case, they still categorise us as a "very low" performer in the greenhouse gas (GHG) emissions category and "low" in the Climate Policy category. CCPI experts stated the following:
We acknowledge the progress being made with the new Climate Act and other positive commitments.
However, they also added that the new policies have not yet been fully adopted or implemented.
The aforementioned Maritime Area Planning Bill is the perfect example of this 'great idea, no action' approach that has stifled our Nation. The publication of the bill is over two years behind schedule and only now has it passed the Dáil Éireann!
Although another step in the right direction, the Bill still needs to pass the following steps before it is adopted:
Pass before Seanad Éireann.
Committee Stage where amendments to the Bill are made.
Report Stage where the amendments are considered.
Final Stage where last statements on the Bill are made.
Enactment. The President signs the Bill and it becomes law.
If the Bill has taken two years to pass the sixth stage of an eleven-stage process, don't expect a very high ranking in the CCPI in 2022!
Policymakers need to understand that every month of delay is another month relying on polluting fossil fuels instead of renewable energy.
Find out more about our offers from energy, broadband and waste collection providers!