Thinking of switching to Bright Energy? Find out everything you need to know about this renewable electricity supplier so that you can decide if you should make the switch today.
About Bright Energy
Having launched in July 2020, Bright Energy is Ireland's newest electricity supplier. It says its mission is to "bring renewable power to the people with affordable energy that's fair for all." It hopes to simplify the energy market by using technology to make it easier for consumers to buy electricity.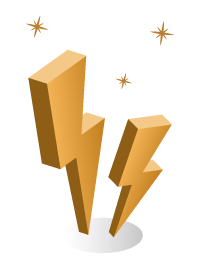 Who owns Bright Energy?
Bright Energy was founded by Ciaran and Stephen Devin in partnership with the Maxol Group.
Bright Energy Electricity Tariffs
Bright Energy offers just one electricity tariff, the Bright Future Tariff. The supplier says it works hard to pass on the "true cost of electricity" with this one variable offer. If unit rates are to change with the wholesale price of electricity, customers will be informed in advance.
We break down this Bright Future Tariff by meter type in the following sections. Customers that do not pay in advance by direct debit will have to pay a €150 security deposit in order to reduce the risk of bad debt.
Bright Future Tariff for 24-Hour Meter
In the following table, we break down the rates for the Bright Energy tariff for customers with a standard 24-hour meter. Calculations are based on the average household, which consumes 4,200 kWh of electricity per year.
Bright Future Tariff for Day/Night Meter
With a day/night meter, customers get a cheaper electricity rate at night in exchange for a more expensive rate during the day.
In the following table, you can find the Bright Energy rates for a household with a day/night meter. Calculations are based on the average household that consumes 50% of its electricity during the day hours and 50% at night.
Bright Future Tariff for Smart Meter
Smart energy tariffs are designed to charge more for electricity during peak times (such as dinner time) and less during off-peak periods (such as during the night).
Bright Energy recently launched its tariff for smart meters. The hours for this tariff are as follows:
Day time usage — 8 a.m. to 5 p.m. and 7 p.m. to 11 p.m.
Night time usage — 11 p.m. to 8 a.m.
Peak time usage — 5 p.m. to 7 p.m.
You can find the current rates for this Bright Energy tariff in the following table.
How do Bright electricity prices compare?
In the following table, you can see how Bright Energy electricity prices compare to the cheapest offers with other electricity suppliers.
Bright Price Changes
Bright announced in May 2021 that it increased its electricity pricing by 18% from 17 June. This put up the average electricity bill by €3 per week.
Prior to this, Bright increased its rates by 10.1% in December 2020. This increase added €1.55 per week to the average electricity bill.
Bright Energy Reviews: What do customers say?
On customer review site Trustpilot, Bright Energy has just 32 reviews. The supplier has an overall rating of 3.9 out of five stars. Review scores can be broken down as follows:
Excellent (five stars) — 63%
Great (four stars) — 6%
Average (three stars) — 3%
Poor (two stars) — 16%
Bad (one star) — 13%
The majority of customers that left a Bright Energy review gave the supplier a positive score. Even customers that recently switched away from the provider due to increasing prices have praised the company for its high-quality customer service.
"I am sad to be leaving Bright Energy but it is ultimately for the large price increase. They are a company that very much offer a personal touch.… They truly have the right approach to customer service. I will now be locked into a cheaper contract with a new provider for one year but will have no hesitation whatsoever returning to Bright should the financial aspect change."
Bright Energy Login: Access your online account
To log in to your Bright Energy online account, simply follow these easy steps:
Access the Bright Energy homepage.
Click where it says "BRIGHT ACCOUNT" in the top right corner.
Enter the email address associated with your account in the box that says "Type your email".
Enter the password for your account where it says "Type your password".
Click the blue button that reads "SIGN IN".
If you have forgotten the password for your Bright Energy account, click where it says "Forgot your password?" You will be prompted to provide your email address. Bright Energy will then send you a link to reset your account password.
Via the online platform, Bright Energy customers can do the following:
Make payments
Submit meter readings
Access energy saving advice
View tariff details
In addition to its online platform, Bright Energy also provides a mobile app through which customers can manage their energy accounts.
Bright Energy Fuel Mix: Is it renewable?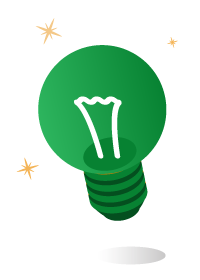 Bright Energy provides 100% renewable electricity. This renewable energy is sourced from wind, solar, bio and hydropower. Since Bright Energy is a new supplier, its fuel mix has yet to be verified by the Commission for Regulation of Utilities (CRU).
Other Irish energy suppliers that provide 100% renewable energy include the following:
Bright Energy Contact Number
The Bright Energy contact number is 01 588 1777. Representatives are available Monday to Friday from 8 a.m. to 6 p.m.
In the following table, we have broken down the main contact details for Bright Energy, as well as provided the contact number for ESB Networks (whom you should call if you have a power cut).
Last updated: October 2021
Bright Energy customers can also contact the supplier through its webchat. To access the webchat, go to the Bright Energy homepage and scroll down to the bottom of the page. Under where it says "Bright Account", click on "Contact us". Then click on the tab that says "Webchat".
A box will pop up in the bottom right corner of the screen that says "Welcome to LiveChat". You must enter your name and email address in order to start the chat.
The Bright Energy webchat is available Monday through Friday from 8 a.m. to 6 p.m. If the webchat is closed, you can still leave a message by clicking on the green button that says "Leave message". An energy specialist will get back to you as soon as possible. You will need to provide the following details:
Your name
Your email address
The subject of your query
Your message