Waterpower Engineering has recently joined the domestic electricity supply market in Ireland with electricity-only tariffs. The provider distinguishes itself as it produces its own 100% renewable energy. Read on and discover everything about Waterpower Ireland in our complete provider guide.
Waterpower Engineering Synopsis

Fuel types: Electricity

 

100% renewable energy
Customers: Unknown

 

100% Irish owned
Electricity sources: Renewables

 

Electricity-only plans
About Waterpower Engineering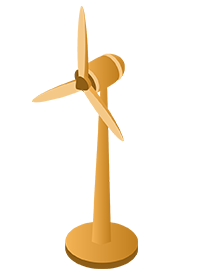 Waterpower works in three distinct areas with renewable energy:
As a supplier, both for commercial and domestic use.
As a purchaser of excess renewable energy to feed their network.
As a consultant for those interested in having their own renewable energy project.
Based in Kanturk, County Cork, Waterpower started in 2003, creating power plants that use the water, wind, solar, and biomass to distribute energy across Ireland.
Waterpower Engineering is 100% Irish owned and currently has seven employees to provide this green energy.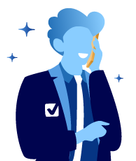 Get free energy advice and switch to a great offer!
Selectra can help you switch to a better energy plan in just a few minutes.
Waterpower Ireland Electricity Rates and Tariffs
Calculations of discounts are against the Waterpower Engineering standard tariff. Prices are updated as of October 2021 and include the VAT. Estimated Annual Bill (EAB) amounts use the national annual average kWh electricity usage of 4,200 kWh.
Waterpower does not offer any other tariff other than a standard tariff.
We look at the various options below to make it easier to compare Waterpower rates with the best tariffs from other providers in Ireland.
Waterpower Ireland Standard Tariffs
Waterpower's standard electricity tariff comes with no discounts. All energy suppliers in Ireland provide standard tariffs. Usually, it is a tariff you default to when you are out of contract and are no longer entitled to discounts.
Standard tariffs can be interesting for people who do not want to be locked into anything long term as they carry no exit fees and no contract duration. Although they are obviously more expensive, you get the flexibility to change to another provider or contract.
Waterpower Ireland Standard Electricity Rates

| Standard Tariff | Unit Price | Day Unit Price | Night Unit Price | Standing Charge | PSO | Yearly Average |
| --- | --- | --- | --- | --- | --- | --- |
| Urban 24hr | 36.66c |   |   | €275.69 | €58.57 | €1,873.98 |
| Rural 24hr | 36.66c |   |   | €402.09 | €58.57 | €2,000.38 |
| Urban Day/Night |   | 37.74c | 22.86c | €275.69 | €58.57 | €1,606.86 |
| Rural Day/Night |   | 37.74c | 22.86c | €402.09 | €58.57 | €1,733.26 |
Waterpower Ireland Smart Meter Rates
Waterpower Ireland also offers smart meter electricity rates.
Waterpower Ireland Smart Meter Electricity Rates

| Tariff name | Peak Unit Price | Day Unit Price | Night Unit Price | Standing Charge | PSO | Yearly Average |
| --- | --- | --- | --- | --- | --- | --- |
| Standard Urban 24hr | 44.51c | 37.19c | 28.98c | €275.69 | €58.57 | €1,887.13 |
| Standard Rural 24hr | 44.51c | 37.19c | 28.98c | €402.09 | €58.57 | €2,024.73 |
To benefit from these tariffs, your home needs to have a smart meter. You will also need to receive a confirmation from ESB Network, Ireland's electricity distributor, that the CTF value aligns with the provision of Interval Data of your smart meter.
Waterpower divides the smart meter hours into the following times:
Day rate — from 8 a.m. to 5 p.m. and 7 p.m. to 11 p.m.
Night rate — from 11 p.m. to 8 a.m.
Peak rate — from 5 p.m. to 7 p.m.
For the Waterpower smart meters plans, post billing is not an option. You will need to register for direct debit payments to get their best available rates.
Warning It is important to know that you cannot go back to a non-smart tariff once you change to a smart tariff.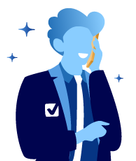 Looking for a Smart Meter?
Call, our energy experts can set you up with a smart meter tariff hassle-free!
Waterpower Ireland Exit Fees
Since Waterpower Ireland's electricity rates are standard-only, there are no exit fees to leave this provider if you are not happy with the services received.
Does Waterpower Ireland offer Gas Rates?
No, Waterpower does not currently have gas tariffs. The company has not shown that this is part of their long-term plans either.
Waterpower Ireland Fuel mix
Waterpower is still new to the residential electricity market and hasn't submitted its fuel mix information to the CRU. The CRU will provide this information once Waterpower has been operating for at least 12 months.
Seeing that they produce their own energy, the company claims their energy supply is 100% green electricity.
Waterpower Engineering Reviews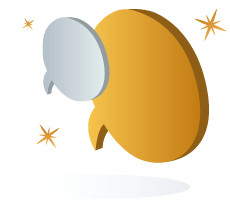 The company rates as a 4.8 out of 5 on Google reviews. Keep in mind, this is only with 16 reviews. All comments are two years or older and refer to the commercial electricity supply.
As Waterpower is still new to the residential electricity market, there have been no reviews left for the provider to date.
We will continue to monitor the various customer review websites and update this section as more information becomes available.
Waterpower Engineering Contact Information
You can contact Waterpower Engineering in writing, by telephone, by email, or through an online contact form on their website. Here are the different ways to contact Waterpower.
Waterpower Ireland contact details

Telephone

029 50568

Email Address

info@waterpower.ie

Mailing Address

Waterpower Engineering,

Strand Street,

Kanturk, Co. Cork,

Ireland
Besides its phone lines and traditional post, customers can also reach out to Waterpower Ireland via Facebook and Twitter (@WaterpowerIRL).
Waterpower Engineering FAQs
Does Waterpower provide Pay as You Go?
No, Waterpower Ireland does not provide Pay As You Go (PAYG). Only direct debit payment options are available for their domestic electricity customers. If you are looking for a PAYG option, you will need to choose a different provider.
How do I switch to Waterpower Engineering?
You can only switch to Waterpower by getting in touch directly with the supplier. This can be over the phone in a matter of minutes or by requesting a call back from their website.
You'll need to give the following information to switch to Waterpower:
Your MRPN. You can find it on your electricity bill.
A current meter reading.
Your bank details.
You can also call us here at Selectra on 12 678 669 and find out how much you can save by switching to Waterpower.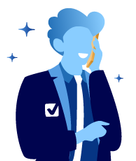 Find out now how much you can save by switching.
Call today and speak to one of our energy advisors to find out - it's free!
The services and products mentioned on this website may only represent a small selection of the options available to you. Selectra encourages you to carry out your own research and seek advice if necessary before making any decisions. We may receive commission from selected partner providers on sales of some products and/or services mentioned within this website. Our website is free to use, and the commission we receive does not affect our opinion or the information we provide.