Emo Oil: Where and what do they deliver?

Emo Oil, based in Portlaoise, is an Irish oil distribution company which is part of the DCC plc group. Emo Oil provides kerosene and gas oil nationwide for home heating, commercial and agricultural purposes. Apart from delivering throughout the Republic of Ireland, it also trades in the North, and in Britain.
---
Kerosene heating oil is one of the most competitively priced home heating oils available, and consequently one of the most used in Ireland. If the name Emo sounds familiar, it's because it is another subsidiary of DCC, not to be confused with Emo Oil, and is a top chain of petrol stations countrywide.
If you'd like to find out more about home heating with oil in general (and just why is it so expensive in Ireland?), do check out our home heating oil guide.
Fun Fact!Emo Oil and the Emo petrol stations are named after the village Emo in County Laois.
---
What products does Emo Oil sell?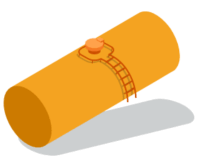 Emo Oil has two main products for the residential market, Home heat plus, and Aga Kerosene plus.
Home Heat Plus: The Home Heat Plus offering is a kerosene oil that is compatible with all kinds of oil-fired boilers and is extremely high performance. It improves the efficiency of your boiler and has lower CO2 emissions than regular kerosene oil.
Aga Kero Plus (also known as Kero Cooker Plus) is a kerosene product specially designed to be used with range cookers and burns more cleanly than standard kerosene. It is also kinder to your range cooker, reducing deposit build-up and lowering sludge formation.
In addition to its kerosene offering, you can also order Gas oil from Emo, as well as request useful services such as a boiler bleed or boiler servicing.
Commercial products
Emo Oil provides commercial heating oil, industrial oil, and oil for transport and marine purposes to Irish companies. One extremely useful aspect of their commercial offering is onsite refueling, where fuel is brought directly to your fleet out-of-hours at the location of your choice.
You can also avail of the Emo fuel card where Emo Oil and Emo have partnered to bring your company additional benefits and discounts, and manage your fleet company costs more effectively.
Oil tanks
Through Emo's subsidiary, UBS, you can arrange for an oil tank to be installed or replaced on your property. Just give UBS a call on 028 9045 7501 to arrange a quote.
---
Where does Emo Oil deliver?
Due to the current strategic location of its oil depots across the country, Emo Oil can provide deliveries to the following counties: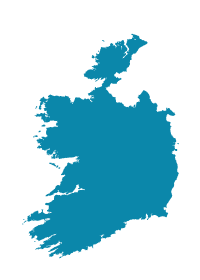 Carlow
Dublin
Kildare
Kilkenny
---
What are the advantages of using Emo Oil?
Emo Oil has a carefully thought out service offering, which includes:
24-hour delivery to your doorstep
Planned delivery
Aftercare services
Online ordering
Several payment options including Direct Debit, and through the post office or any Post Point location
Group home heating for corporate groups and community areas.
Emo fuel card
For the planned delivery option, Emo will monitor the daily temperature and use your average consumption to calculate when you'll need a refill, and top you up automatically by 900 litres. You can authorize Emo to contact you before a planned delivery by text or email.
Remember that if your oil runs out completely you may have to pay a professional to bleed your boiler system.
In order to avail of the Direct Debit option, you will need to call Emo Oil and sign up over the phone. Using this option, you can also manage payments so the hefty cost of heating your home during winter will be spread out over the year.
---
How to get an Emo Oil quote
You can get an instant quote with no obligation, on the Emo Oil website . Simply enter your fuel type (Kerosene or Gas oil), your postcode, and the amount you wish to get a quote for.
Alternatively, try reaching them by either of the phone numbers provided in our contact section
---
myEmo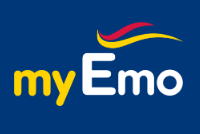 Another useful feature provided by Emo is the ability to manage your account through their myEmo portal. You can register without an account number, by providing your name, address, email and phone number, or opt to sign up with just your account number.
If you order over the phone or online you will be automatically set up with a myEmo account.
---
Reviews
Emo Oil repeatedly states on its website that great customer service is incredibly important to them, and that they make sure that their customer support team and drivers deliver on this promise and are as helpful as possible.
Given the positive amount of interaction and shares on their social media channels, they do appear to be a well-regarded company. Although only a handful of starred reviews are available, Emo Oil did come out with a five-star rating.
However, across the border in Northern Ireland there was one negative review claiming:
poor service for long standing account holder. Very poor at price matching and generally more expensive.
While one review can't possibly be representative of the company as a whole, we would still caution customers to carry out a price comparison check on home heating oil prices before switching to any company. Best practice is to always ask for at least three quotes from different companies.
---
Contact
You can get in touch with Top Oil via the contact details shown below, or reach out to them on social media.
Social Media
Address
Clonminam Industrial Estate, Portlaoise, Laois, R32 YY26, Ireland
Contact by telephone
Phone: 0845 434 8082
LoCall: 1850 366 425
Contact by email
Map of Address