Boiler Service 2019: Gas Boiler & Oil Boiler Service
What is a boiler service? Well, a full gas boiler service includes a carbon monoxide test, a gas usage test, following a checklist and an RGI (Registered Gas Installer) inspection certificate. An oil boiler service usually runs along the same lines, surprisingly enough. Your boiler should be serviced at least once a year, or the warranty may be voided
---
Boiler service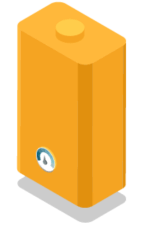 Prices for a boiler service can range from €60 upwards, depending on whether any parts need to be replaced or not, which will cost extra.
Pricey, but a lot cheaper than having your boiler replaced. Your boiler is an expensive appliance in your home, and a necessary one, so it makes sense to part with some cash once a year to look after it. So, why should you get your boiler serviced? There are many advantages to having your boiler properly and regularly serviced, including:
Safety. We can't stress enough how important it is for the safety of your household.
Prolonging the life of your boiler.
Making your heating system more efficient - and an energy efficient system means cheaper bills.
Reducing the possibility of a boiler breakdown and expensive repairs.
Make sure that your boiler is serviced by an RGI (Registered Gas Installer). Servicing by unregistered installers may not be up to safety standards, and also runs the risk of invalidating home insurance or BER (Building Energy Rating) certificates, issued by the SEAI.
Boiler SafetyWhy is safety such a concern when it comes to boilers? Put simply, faulty boilers can cause dangerous issues in your home, such as carbon monoxide poisoning. It's not worth the risk.
---
Boiler service providers
Although several independent companies do provide cheaper gas boiler servicing, sometimes it can be more reassuring and easier to organise it with your energy supplier if they provide this option. Plus you can be certain that the engineers arriving at your home are fully-insured RGIs.
Bord Gais Energy Boiler Service

Bord Gáis Energy provides a gas boiler service with a 60 day warranty period. Payment can be made in instalments and their team of fully-insured registered gas installers are available in any area, regardless of where you live. A big plus for us is that they are flexible with their appointments and can even arrange callouts on Saturdays. To top it all off, for every €2 you pay off your service bill, you'll receive 1 Tesco Clubcard point.
Unlike other suppliers, you'll need to call 01 611 0145 to get an appointment, instead of being able to book it online.
The cost of their basic service is €99, more or less in line with other energy suppliers. If you opt to spread out your payments, it comes to €9 per month for 12 months. However, they do have another, more expensive, boiler care package, which may be of interest: the 365 Boiler Care plan.
The 365 plan costs €80 more than the regular service but includes parts and labour cover up to €1200, priority breakdown assistance 365 days a year, and 14% off your gas unit rate (for gas-only customers, not dual-fuel customers). While paying €80 extra (€179 total) sounds like a bit much, payments can also be spread out. It amounts to just €6 extra on top of the normal servicing price (€15 total) per month for total peace of mind.
Energia Boiler Service

Energia gas boiler servicing is only €85. This makes it marginally cheaper than the other offers, and includes a 28-point check service. There is a 30-day warranty on the service, along with a boiler efficiency-check. You'll need to either call 1850 719 377 or arrange a callback in order to book a service.
Electric Ireland Gas Boiler Service

Electric Ireland provides a gas boiler service for €89, and can be booked online. Their service includes a comprehensive 26 point safety check, and will also detail exactly how efficient your device is, as well as advice on how to reduce your energy bills.
The service is well reviewed and only €4 more than Energia's boiler service.
SSE Airtricity Boiler Service

If you're already with SSE Airtricity, you can book a gas boiler service online for €99, and if you book it before the 31st of August 2019, you'll get a free Climote into the bargain! If you're worried about shelling out nearly a hundred euro extra on top of your bills for that month, SSE Airtricity also offers an Easypay Gas Boiler Service, when you can opt to spread the payments out monthly (€8), or bimonthly (€16) over a 12-month period.
---
Gas boiler service Dublin
Surveys have revealed a high degree of variation in price country-wide, and have shown that a gas boiler service tends to be more expensive in Dublin and in the surrounding areas. To those Dubs who are well used to paying above-average for the privilege of living in the capital, this probably comes as no surprise. Boiler service prices in Cork and Galway for example, can start from €60, cheaper than the national average price of €73. In Dublin prices generally start from €85 and tend to be closer to €100.
---
Oil boiler service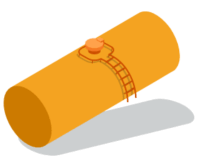 Due to the fact that oil boilers are less common than gas boilers, there are fewer companies servicing them. On the bright side, companies that do service them tend to offer better hours for callouts, and in some cases, servicing may be cheaper. Which is just as well considering that heating your home with oil is much more expensive than with gas.
Services can cost from €59 to €89 and are generally provided by smaller independent companies, not energy suppliers. Much like gas boiler servicing, oil boiler services should include a visual inspection, component check and combustion check. Hometherm Ireland has a handy checklist you can use to make sure your oil boiler service is up to scratch.
Of particular note with oil boilers is that if deposits produced during the combustion process are not removed properly by cleaning during servicing, they can harden and destroy key components of the boiler - so it's extra important to have your oil boiler serviced once a year.
---
Gas boiler service checklist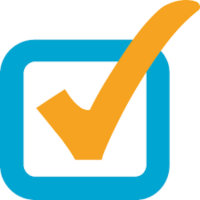 Don't think that an installer can just arrive at your house, stick his head around the back of your boiler, run a carbon monoxide test and that's all folks. There is a comprehensive checklist that the RGI should follow. As you're paying for this service, don't be afraid to go through it with them and make sure every point has been covered. It should take the RGI installer approximately 45 minutes to 1 hourto service your boiler and the inspection should include:
Visual inspection: To identify any easily visible safety faults and ensure appropriate ventilation is in place.
Pre-service check: The RGI should switch the boiler on and check for faults or any indications of system failure.
Main component check: The RGI should then open up the boiler and inspect the inside for any damaged components, clean the inside thoroughly , as well as check electrical work, the flue, and piping.
Combustion check: Last but not least, the engineer will check if the boiler is combusting properly using a flue gas analyser (a portable electronic device which measures combustion from fossil fuels). They will then perform a gas-tightness test to ensure there are no gas leaks.
After all the tests have been performed the engineer will tell you if anything needs to be repaired and provide you with a declaration of conformance, which you should ONLY sign if you are happy they have carried out all the tasks above.
When in doubt, the SEAI have produced a useful checklist which you can use while your boiler inspection is being carried out, to make sure that you're getting your money's worth.
---
Common boiler replacement parts pricing
If you're still in any doubt about the importance of having your boiler serviced regularly and maintained in good working order...Then check out how much it could cost you to replace and faulty or deteriorated parts.
| Boiler parts | Average replacement cost |
| --- | --- |
| Boiler fan | €280 |
| Diverter valve | €222 |
| Boiler ignition | €128 |
| Air vent | €117 |
| Electronic logic board | €327 |
| Pressure relief gasket or valves | €117 |
| Thermostat control | €122 |
| Combi Boiler thermocouple | €107 |
| Liquid pumps | €257 |
| Gas Valve | €257 |