Boiler Service Ireland: What's included, costs & repairs

Your boiler is an expensive appliance in your home, and a necessary one, so it makes sense to part with some cash once a year to look after it. So, why should you get your boiler serviced, and how often? How much will it cost? Read on to find out.
---
Before we delve further into these questions, it is important to know that a boiler service will vary according to the type of boiler you have. There are four common types of boilers in Ireland:
Below, we break down the boiler service details for each type of boiler.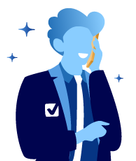 Energy bills too high? Selectra can help!
Call one of our energy specialists today to find out how much you could save.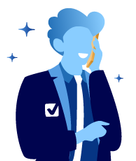 Save money on your energy bills with Selectra.
Selectra is currently closed. You can leave your phone number and get a free callback.
Oil boiler service
Oil boilers are less common than other types of boilers. Consequently, fewer companies service them. On the bright side, companies that do service oil boilers tend to offer better hours for callouts. In some cases, the servicing may even be cheaper. This will come as a relief to those with oil boilers considering that heating your home with oil is much more expensive than with gas.
How do I get an oil boiler service?
You should hire an OFTEC engineer to carry out the oil boiler service for you. The engineer will check and clean all components of the oil boiler.
Before the engineer leaves, you should confirm they have done everything on their oil boiler service checklist. If possible, get these steps in writing. This will come in handy if there are any problems and the manufacturer wants to check you have properly had the boiler serviced.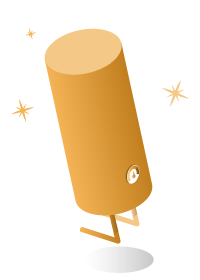 The oil boiler service should include the following:
Checking the safety of all parts
Check for any leaks in the pipework
Check the gases that are pumped out by the flue
Check there is no water in the oil storage tank
Hometherm Ireland also has a handy checklist you can use to make sure your oil boiler service is up to scratch.
One particular thing to note with oil boilers is that if deposits produced during the combustion process are not removed properly by cleaning during servicing, they can harden and destroy key components of the boiler. Therefore, it's extra important to have your oil boiler serviced at least once a year.
How much does an oil boiler service cost in Ireland?
An oil boiler service typically costs €60 to €100. The price of the oil boiler service can vary depending on the following:
The type of oil boiler that you have
The location of where the boiler service is done
Before getting an oil boiler service, check with the manufacturer and your energy supplier to see if they could carry out the service for you. Your boiler insurance may include its annual service.
If you decide not to get your oil boiler serviced, it could end up costing you more in the long run if your boiler breaks down or requires an expensive repair.
Electric boiler service
Since electric boilers do not have any type of exhaust pipe, do not emit carbon monoxide, and do not leak any hazardous gases, they do not require annual maintenance like most other types of boilers.
Since it is not an annual requirement, an electric boiler service is linked more to a repair or breakdown.
How do I get an electric boiler service?
Most companies who offer an electric boiler service are often referring to your heat pump maintenance. If interested, our home heating guide covers everything about heat pumps and other heating systems for your home.
Routine maintenance on your heat pump will ensure better performance and keep your monthly electricity bill down. Having a professional examine your electric heat pump once every three to fiveyears should suffice.
The heat pump maintenance service should include the following:
Fixing all your unit's vital parts to prevent expensive repairs.
Cleaning of the coils and other surfaces.
Verify refrigerant pressure levels.
Verify that the heat pump is safely earthed.
Verification of the control operations.
How much does an electric boiler service cost?
In Ireland, the average maintenance of a heat pump will start at €65. You will want a technician certified and trained by the manufacturer to perform the maintenance of your heat pump. Otherwise, you may be foregoing any warranty your heat pump system comes with.
Gas boiler service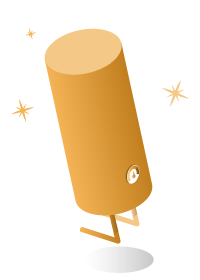 This is the most common type of boiler found in Ireland. As such, we have a comprehensive guide dedicated to gas boiler services. Have a look to find the average costs, what needs to be done, and recommended service providers.
Your boiler should be serviced at least once a year. Doing so will ensure it's operating properly and reduce the chances of it breaking down. If you don't get your boiler serviced at least once a year, the warranty may be void.
In addition to having your boiler serviced once a year, you can also do some basic maintenance yourself. Head to our Boiler Maintenance guide for more information.
How do I get a gas boiler service?
Although several independent companies do provide cheaper gas boiler servicing, sometimes it can be more reassuring and easier to organise it with your energy supplier if they provide this option. Plus you can be certain that the engineers arriving at your home are fully-insured RGIs.
How much does a gas boiler service cost?
A recent survey found the average boiler service cost to be €73. Besides the service provider, location played a big part in the price variation.
For some reason, boiler service costs tend to be higher in urban areas than in rural locations. Boiler service costs are as low as €60 in some rural areas.
LPG boiler service
LPG boilers are very similar to natural gas boilers. They do carry slightly different parts specifically designed to function for an LPG gas boiler. As such, you will want any LPG boiler service done by a certified technician for this type of boiler.
The important difference between an LPG boiler service and a natural gas boiler service is that you will want to ensure the technician verifies the LPG tank once a year as well. Rest assured that strict regulations are protecting you against any major mishaps with LPG tanks, but you will still want to have it inspected to be on the safe side.
How do I get an LPG boiler service?
You will want to ask your LPG gas provider, such as Flogas, for example, to conduct most maintenance work on your boiler. This is because your LPG gas provider usually is the owner of the cylinders and tanks provided. Some items you may want to look for and know if it is time to contact your provider to have your LPG boiler serviced:
Check for any signs of corrosion or cracks in the hoses
Any other signs of wear and tear
Ensure proper ventilation around the cylinders or tanks
Ensure the pressure gage is within the acceptable limits
How much does an LPG boiler service cost?
These will vary greatly according to your LPG gas provider. Unless a breakdown is due to your tampering with the tank or hoses, many providers will include the LPG boiler service cost as they are technically the owners of the equipment.
How often should I have an LPG boiler service?
Like gas and oil boilers, your LPG boiler and tank should be serviced at least once a year to avoid having any warranties associated with it nullified. This will also ensure your LPG boiler works efficiently and does not waste more energy than necessary.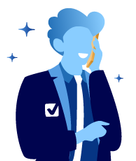 Energy bills too high? Selectra can help!
Call one of our energy specialists today to find out how much you could save.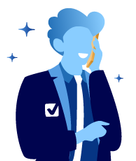 Save money on your energy bills with Selectra.
Selectra is currently closed. You can leave your phone number and get a free callback.
Common boiler replacement parts pricing
If you're still in any doubt about the importance of having your boiler serviced regularly. Check out how much it could cost you to replace and faulty or deteriorated parts.
| Boiler parts | Average replacement cost |
| --- | --- |
| Boiler fan | €280 |
| Diverter valve | €222 |
| Boiler ignition | €128 |
| Air vent | €117 |
| Electronic logic board | €327 |
| Pressure relief gasket or valves | €117 |
| Thermostat control | €122 |
| Combi Boiler thermocouple | €107 |
| Liquid pumps | €257 |
| Gas Valve | €257 |
Boiler Service Frequently Asked Questions
What is a boiler service?
A full boiler service consists mainly of a carbon monoxide test and an energy usage test, following a set checklist.
Is it worth getting a boiler service?
There are many advantages to having your boiler properly and regularly serviced, including:
Safety. We can't stress enough how important it is for the safety of your household.
Prolonging the life of your boiler.
Making your heating system more efficient and an energy-efficient system means cheaper bills.
Reducing the possibility of a boiler breakdown and expensive repairs.
Why is safety such a concern when it comes to boilers?
Put simply, faulty boilers can cause dangerous issues in your home, such as carbon monoxide poisoning. According to the HSE, six people die per year on average from carbon monoxide poisoning. It's simply not worth the risk.
Are there more ways to save on your boiler service?
In addition to regular boiler services, another way to save money is to switch your energy provider each year. Since new customers are almost always offered the best rates, it's important to switch every 12 months to take advantage of the cheapest prices. For help comparing offers, check out our guide on the cheapest suppliers in Ireland.
Have a look also at provider offers for boiler maintenance and service plans. Companies like Bord Gais and Iberdrola have decent fares.