Wondering what Iberdrola Ireland rates and reviews are? Are you an existing customer looking for your login details or trying to contact the provider? Find all the information you need about this 100% green electricity supplier in our complete Iberdrola guide.
Iberdrola Ireland Synopsis

| | |
| --- | --- |
| Fuel types: Electricity, Gas & Dual Fuel | 100% renewable energy |
| Electricity sources: Renewables | Excellent customer reviews |
| Customers: 31.67 million worldwide | Expensive energy prices |
Who is Iberdrola Ireland?
Iberdrola Ireland is the Irish branch of the Spanish energy giant Iberdrola. Irish customers may be more familiar with one of its UK branches, ScottishPower.
Although Iberdrola Ireland may seem like an absolute newcomer, they have been operating in Ireland for roughly 20 years through ScottishPower. This is due to ScottishPower owning and operating the Barnesmore wind farm in County Donegal as well as an additional five wind farms across Northern Ireland and the south.
Did you know?Iberdrola is the top renewable energy producer in Europe and is also the cleanest electricity supplier in the USA.
When was Iberdrola founded?
Iberdrola Ireland's parent company, Iberdrola Spain, was created in November 1992 by a merger between two large Spanish companies, Hidrola and Iberduero. Globally, Iberdrola supplies energy to over 100 million customers and is the number one producer of wind power.
Where is Iberdrola located?
Iberdrola is located in Bilbao, Spain. The company has more than 34,000 employees that work across dozens of countries and four different continents. In Ireland, the main Iberdrola office is located in Dublin.
Iberdrola Ireland Rates and Tariffs
Iberdrola Ireland offers electricity, gas, and dual-fuel plans for both gas and electricity. In addition to its standard rates, the supplier also has discount plans and cashback offers available.
Check out Iberdrola's current tariff information below. All prices include VAT at 13.5% and Nightsaver tariffs are calculated at 50% day usage and 50% night usage.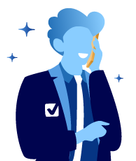 Selectra can help you save money on your energy bills.
Call our energy advisers today and get a better energy offer for your home.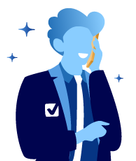 Save money on your energy bills with Selectra.
Selectra is currently closed. You can leave your phone number and get a free callback.
Iberdrola Ireland Electricity Rates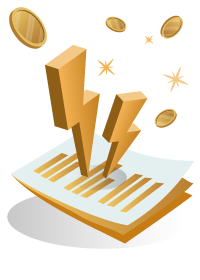 Iberdrola began selling electricity to the Irish public in June 2019. The Iberdrola Ireland website puts a strong emphasis on a commitment to supplying 100% green electricity. Iberdrola also promises "simple tariffs and bills".
The supplier has two different electricity-only tariffs. You can find the electricity rates for these different plans below.
Iberdrola Ireland Standard Tariff
For the average household, the standard tariff is the most expensive Iberdrola electricity-only offer. The main advantage of the standard tariff is that it allows you to cancel or change plans at any time without any penalties.
Iberdrola Ireland Standard Tariff

| Rate | Unit Price | Day Unit Price | Night Unit Price | Standing Charge | PSO | Yearly Average |
| --- | --- | --- | --- | --- | --- | --- |
| Urban 24hr | 31.63c | N/A | N/A | €267.62 | €58.57 | €1,654.75 |
| Rural 24 | 31.63c | N/A | N/A | €320.13 | €58.57 | €1,707.16 |
| Urban Night | N/A | 35.85c | 18.35c | €307.85 | €58.57 | €1,504.62 |
| Rural Night | N/A | 35.85c | 18.35c | €360.33 | €58.57 | €1,557.10 |
*Last updated January 2022
Green Online Saver
This Green Online Saver tariff is the cheapest Iberdrola electricity-only offer. It provides a 26% discount off the standard electricity unit rate, as well as €175 cashback. This plan can be managed online. Customers must pay via direct debit. If you terminate the one-year contract before it ends, you will be charged a €50 exit fee.
*Last updated January 2022
Iberdrola Ireland Gas Rates
Initially, an electricity-only provider, Iberdrola Ireland has begun supplying gas as well, thus enabling both existing customers and prospective customers to avail themselves of dual fuel or gas-only options in addition to electricity.
As with the electricity tariffs, customers can avail of discounted gas rates. Iberdrola Ireland offers a discounted gas plan. The Gas Discount Saver tariff provides 32.5% off the standard rate.
You can find the gas rates in the table below.
Iberdrola Ireland Gas Rates

| Tariff | Unit Price | Standing Charge | Carbon Tax | Yearly Average |
| --- | --- | --- | --- | --- |
| Standard | 9.116c | €156.02 | 0.688c | €1,234.47 |
| Gas Discount Saver | 6.154c | €156.02 | 0.688c | €908.61 |
*Last updated January 2022
Iberdrola Ireland Dual fuel prices
For those who are interested in a dual fuel option, the prices are the same as the individual electricity option, with a slight additional discount on gas and a cashback discount of €195 off. This means that, depending on whether you are on an Urban or Rural, 24 hour or Nightsaver tariff, your estimated annual bill (calculating 4,200kWh electricity consumption and 11,000kWh gas) would be as follows:
Estimated Dual Fuel Spend per Year

| Tariff | Offer | Urban 24hr | Rural 24hr | Urban Nightsaver | Rural Nightsaver |
| --- | --- | --- | --- | --- | --- |
| Dual Fuel Standard |   | €2,889.22 | €2,941.63 | €2,739.09 | €2,791.57 |
| Dual Fuel Online Saver | 30% discount + €279 Cashback | €1,910.81 | €1,963.31 | €1,817.80 | €1,870.28 |
*Last updated January 2022. Calculations include Cashback.
Iberdrola Ireland Exit Fees
As tends to be standard with Irish energy suppliers, there is a €50 exit fee per fuel. As contracts with Iberdrola Ireland have a duration of 12 months, if you switch suppliers within that period you will be liable to pay an additional €50 per fuel with your final bill. However, you can switch tariffs or suppliers within the last 49 days of your contract and you won't be charged an exit fee.
You cannot be charged an exit fee if you decide to exit your contract within the first 14 days of it, also known as the "cooling off" period.
Iberdrola Ireland Reviews: What do customers say?
Let's look at two of the more important customer review websites in Ireland to examine people's reviews of the services offered by Iberdrola Ireland.
Iberdrola Reviews

| Reviewer | Rating | Details |
| --- | --- | --- |
| Trustpilot | ⭐⭐⭐⭐⭐ | Happy with quality customer service. |
| Google | ⭐⭐⭐ | Negative comments about the Iberdrola Ireland price increases. |
Iberdrola Ireland Reviews on Trustpilot
On the customer review site Trustpilot, Iberdrola Ireland has an impressive overall score of 4.6 out of five stars. Of the nearly 1,900 customers who have left Iberdrola reviews, 91% rated the supplier as either excellent or great. Only 7% of the Iberdrola reviews have a poor or bad rating.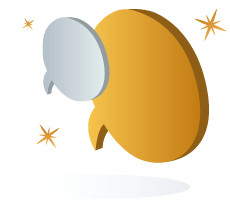 Customers generally praised the supplier for its high-quality customer service, often mentioning representatives by name and noting that they were "professional" and "courteous".
Very helpful. Phone answered very quickly and connected to agent straight away. Very helpful and problem solved within minutes.
The relatively low number of complaints generally pertain to technical issues with the app or online account system, as well as untimely billing.
Iberdrola Ireland Reviews on Google
On Google, Iberdrola Ireland has a slightly lower overall rating of 3.3 out of five stars. However, this is based on only 104 reviews.
The main complaint from clients leaving a poor review for Iberdrola Ireland are the high prices and high bills. An Iberdrola representative has replied to all the comments left online by customers.
The fact that the provider takes the time to answer these comments is a further testament to the excellent customer service they give.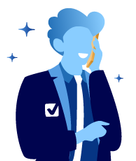 Don't sign up before checking Selectra's supplier review.
Switching to the wrong supplier could cost you. Call and get the best deal for your home.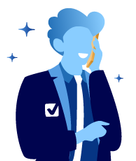 Save money on your energy bills with Selectra.
Selectra is currently closed. You can leave your phone number and get a free callback.
Iberdrola Ireland Login
Iberdrola Ireland provides an online login account for its customers. If you are an Iberdrola customer who has already registered for an online account, follow these steps to log in:
Access the Iberdrola Ireland homepage.
Click the button that says "Log in to My Account" in green letters in the top right corner.
Enter the email address associated with your account and click where it says "Continue".
Enter the password for your account and click "Continue".
If you are a new Iberdrola Ireland customer and would like to create an online account, you can register online. However, this shouldn't be necessary as Iberdrola Ireland states on its website that when you switch, you will automatically be set up with an online account. You will receive your Iberdrola login information via email while you are awaiting your final bill.
If you do need to register, you will need your MPRN (Meter Point Reference Number) and your Iberdrola account number.
You can find the MPRN for your household on any previous electricity bill. Iberdrola Ireland will have provided you with your account number upon registering, on any Iberdrola bill, or in your welcome pack. If you have any issues finding your account number you can contact Iberdrola customer service.
Iberdrola Online Billing
In line with its green philosophy, Iberdrola Ireland operates on a paperless principle. Bills can be viewed or downloaded from the "Bills & Payments" section of its website.
There is also an energy usage section that details your annual consumption and consumption per billing period. Bills are issued bimonthly and will appear in the "Bills and Payments" website section. If customers have opted for Direct Debit billing, payments will leave their accounts 14 days after a bill is due.
Iberdrola Ireland App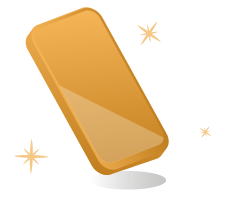 As with most modern energy suppliers, Iberdrola provides a smartphone app with similar functionality to the online account. Customers who prefer to use the app while they're out and about will find its functions include:
Submit meter readings online
Chat when you need help (app version of webchat)
View bills and payments
As Iberdrola is such a new addition to the Irish energy market, there are currently very few reviews available for the app, which is available on both Google Play and Apple App Store.
In Google Play, the Iberdrola app has 100 reviews and an overall score of just 3 out of five stars. In the App Store, the app has only 86 comments but a slightly better score of 3.8 out of five stars.
Google Play Rating: ⭐⭐⭐
App Store Rating: ⭐⭐⭐⭐
Users on both platforms have mainly complained about the inability to log in to their account with the app. Those who can enter their account details with the app seem quite happy with the ease of its use.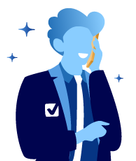 Talk to a real person! Speak to one of our energy advisers for free!
Our free service will put you through to a real person without the wait.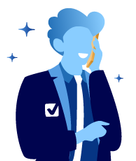 Save money on your energy bills with Selectra.
Selectra is currently closed. You can leave your phone number and get a free callback.
Iberdrola Ireland Contact Number
Iberdrola Ireland provides several avenues of contact which we have listed below. In addition to traditional contact methods, such as calling the Iberdrola Ireland contact number, the provider also offers a webchat available through their app or online account.
Iberdrola Ireland Contact Information

| Contact method | Contact details |
| --- | --- |
| Iberdrola Phone number | 1800 300 370 |
| Email address | contactus@iberdrola.ie |
| Mailing address | Customer Service Team, Iberdrola, PO Box 13051, Dublin 2 |
The Iberdrola contact number is open Monday to Friday from 8 a.m. to 8 p.m. and on Saturday from 9 a.m. to 4 p.m. You can call Iberdrola to switch, or you can switch on the Iberdrola website. To switch, you will need the following:
Your MPRN (which can be found on any electricity bill).
A current meter reading (so your current supplier can issue a final bill).
Your bank details.
Make a Complaint to Iberdrola Ireland
Iberdrola Ireland has a dedicated complaints page where they request that customers contact them immediately if they have any problems. Iberdrola Ireland aims to resolve issues within 48 hours.
The complaints process seems to be transparent and structured. It consists of three steps:
Contact Iberdrola and let them know what the issue is.
If the issue has not been resolved within 48 hours, it will pass to the customer complaints team. You will then be contacted within ten working days regarding the issue.
If the customer complaints team does not resolve the issue to your satisfaction, it will then be escalated and passed to the Head of Customer Experience. You will then be contacted within ten working days to see if the complaint can be resolved.
If the complaint has still not been resolved, you can then recur to the CRU. The CRU is responsible for managing customer and energy provider conflicts in cases where they cannot be resolved through the usual channels.
Iberdrola Ireland Fuel Mix
Iberdrola has committed to providing electricity only from 100% renewable sources and as such has a 100% renewable fuel mix. The company's move to the Irish market has also been accompanied by stating plans to invest over €100 million in Irish wind farms. The company will be renewing three of its existing Irish wind farms to increase their efficiency.
The services and products mentioned on this website may only represent a small selection of the options available to you. Selectra encourages you to carry out your own research and seek advice if necessary before making any decisions. We may receive commission from selected partner providers on sales of some products and/or services mentioned within this website. Our website is free to use, and the commission we receive does not affect our opinion or the information we provide.