Iberdrola Ireland Contact: All Phone Numbers & Emails

---
Are you looking for the Iberdrola Ireland contact number but aren't sure which number you need to dial or whether you need to call at all? Perhaps you would like to send them a message but don't know their email address? We've got you covered with all the Iberdrola contact details below.
Summary of Iberdrola Contact Numbers
Below is a summary of all the Iberdrola contact numbers in one place.
Iberdrola Ireland Contact Information
Contact method
Contact details
Opening Hours
Customer Enquiries
1800 300 700
Mon-Fri:
8 am - 8 pm
Saturdays:
9 am - 4 pm
Contact from abroad
0429 418 870
Mon-Fri:
8 am - 8 pm
Saturdays:
9 am - 4 pm
New customers (switch)
1800 300 373
Mon-Fri:
9 am - 5 pm
Iberdrola Business Contact Number
1800 300 370
Mon-Fri:
8 am - 8 pm
Saturdays:
9 am - 4 pm
Iberdrola Boiler Care
1800 300 373
Mon-Fri:
9 am - 5 pm
Iberdrola Boiler Emergencies
1818 401 101
24/7
We examine in further detail the role of each department and alternative ways to contact Iberdrola in the sections below.
How do I contact Iberdrola Ireland?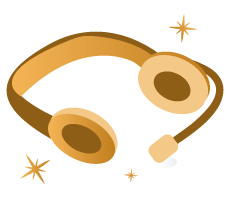 For just about any customer enquiry, you can contact Iberdrola at 1800 300 370 (Monday to Friday from 8 am to 8 pm and Saturdays 9 am to 4 pm)
Alternatively, any existing customer can log into their online account and use the Iberdrola contact form. Non-customers can only contact the Iberdrola phone number or by email.
Should you decide to communicate with Iberdrola via email, you will want to use the following contact email address, contactus@iberdrola.ie, and include the following details in your message:
Your full name
The nature of your enquiry
Your MPRN
Your account number (for existing customers)
Your contact information, either an email address or phone number.
Iberdrola tries to answer queries as quickly as possible. You will find below other communication possibilities and the services you can expect when contacting Iberdrola's various departments.
What if the Iberdrola phone number isn't working? It has been reported that on occasion their toll-free numbers are inoperational. If this is the case, you can dial 0429418870 to reach an Iberdrola customer service representative. This number can also be dialed from abroad adding the prefix +353.
How do I contact Iberdrola online?
The online webchat is only available to existing customers. Clients first need to log in to their online account to start an online conversation with a representative. If you are an existing client but haven't opened an account yet, you will need to register first and open an account.
To create a new account, visit the Iberdrola login page and click on the 'Create new account' link below the login id request. You'll be asked to enter the following details:
Your MPRN.
Your account number.
Your name.
Your email address
You will receive an automated message from Iberdrola in your email address to validate the online account request. Once you have confirmed the validity of your email address, you will be able to access your account information online and contact Iberdrola via webchat if that is your preferred method of communication.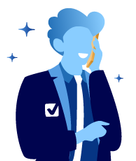 Are your Energy bills too high? Selectra can help!
Call one of our energy advisers today! Our free service can get you a better deal in minutes.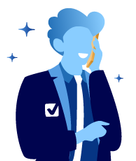 Save money on your energy bills with Selectra.
Selectra is currently closed. You can leave your phone number and get a free callback.
Iberdrola Contact via Post
You can also write to the provider if you prefer. The Iberdrola contact address is as follows:
Iberdrola Ireland Contact Address
Iberdrola Customer Service Team,
PO Box 13051,
Dublin 2.
As is the case with writing an email, you will want to include as much information as possible in your letter. Your letter must include your name, account number, address, preferred means of communication, and the nature of your query.
Iberdrola Contact via Social media
Social media is also a handy way to contact energy providers such as Iberdrola. Many times different staff are assigned to social media queries and with companies pushing for greater social media growth, you may be able to get an answer within just a few minutes.
As such, here are the Iberdrola contact details where you can send a direct message via the following social media channels.
What is the Iberdrola phone number for boiler cover?
If you are interested in boiler care, you can contact the Iberdrola sales department to find out about their offers.
If you have an emergency with your boiler and have an existing policy, the emergency Iberdrola phone number to call is 1818 401 101. Agents are available 24/7.
Remember that yearly boiler maintenance will decrease the likelihood of any emergency situation with your hot water boiler. Be sure to know the type of boiler you have, whether it is a gas, oil, electric, condensing, or combi boiler, to choose a maintenance and repair plan that is right for you.
What is the Iberdrola business contact number?
If you are a business and want to get in touch with Iberdrola, here are the various contact options you have available:
Iberdrola Ireland Business Contact Details
Contact method
Contact details
Business Contact Number

0800 300 373


Mon-Fri: 9 am - 5 pm
Business Customer Support Number

0800 300 370


Mon-Fri: 8 am - 8 pm
Saturday: 9 am - 4 pm
Email
contactus@iberdrola.ie
Mailing address
Iberdrola Ireland
Fitzwilliam House,
4 Upper Pembroke Street,
Dublin 2 D02 VN24
How do I contact Iberdrola from abroad?
Iberdrola's 1800 numbers cannot be called from abroad. If you find yourself out of Ireland and need to look for an Iberdrola contact number, you can contact them:
Via any of the online Iberdrola contact forms.
By sending an email to homeenquiries@energia.ie
By calling the only non-Lo Call number we found of +353 429 418 870.
Are 1818 numbers free? No, 1818 numbers can cost from 5 to 31 cents, depending on whether you are calling from a landline or mobile. So if you are calling Iberdrola for a boiler care emergency, you will receive a small fee from your phone provider for each call made.
Make a Complaint to Iberdrola Ireland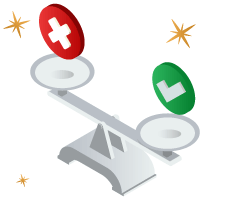 Iberdrola Ireland has a dedicated complaints page where they request that customers contact them immediately if they have any problems. Iberdrola Ireland aims to resolve issues within 48 hours.
The complaints process seems to be transparent and structured. It consists of three steps:
Contact Iberdrola and let them know what the issue is.
If the issue has not been resolved within 48 hours, it will pass to the customer complaints team. You will then be contacted within ten working days regarding the issue.
If the customer complaints team does not resolve the issue to your satisfaction, it will then be escalated and passed to the Head of Customer Experience. You will then be contacted within ten working days to see if the complaint can be resolved.
If the complaint has still not been resolved, you can then recur to the CRU. The CRU is responsible for managing customer and energy provider conflicts in cases where they cannot be resolved through the usual channels.
How do I switch energy providers?
If you have considered all the other energy providers in Ireland and compared the best prices, and would like to switch to Iberdrola, you can:
Fill in the Iberdrola online contact switching form.
Call 1800 300 373 (Monday to Friday, 9 am to 5 pm).
Call one of our energy experts here at Selectra. We have some exclusive offers with Energia.
On the online form, you'll need to enter your name, email, or contact number depending on which way you would prefer to be contacted, your MPRN, and you can also leave an optional message.
Iberdrola Ireland Contact FAQ
Before you contact Iberdrola with your query, it may be worth checking out their extensive Support Centre on the Iberdrola website. The section includes further details on the following topics:
Iberdrola Support Centre Topics
Complaints
Renewing your tariff
Smart Meters
Switching to Iberdrola
Moving Home
Emergency Information
Your Online Account
Small Business Energy
Refer a Friend Program
Bills and payments
Boiler Care
Government Electricity Scheme
Note that in the case of emergencies or faults, for electricity directly contact ESB Networks on 1800 372 999. You can also check the ESB Powercheck tool to see where outages are.
For gas emergencies or faults, contact Gas Networks on 1800 20 50 50. These emergency helplines are staffed 24/7.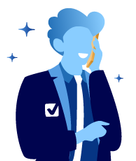 Selectra can help you save money on your energy bills.
Call our energy advisers today and get a better energy offer for your home.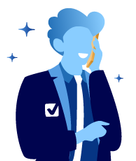 Save money on your energy bills with Selectra.
Selectra is currently closed. You can leave your phone number and get a free callback.