Top 5 Energy Saving Tips for This Winter

As the winter approaches and energy bills are still climbing higher and higher, many people are worried about getting through the winter. Even with the government's help of €400 for discounting energy bills, we've put together this guide with our top five energy saving tips to keep warm for less this winter!
---
Will There Be Cold Winter in 2022?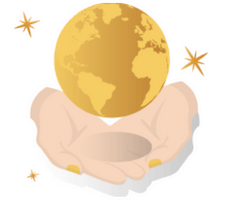 Probably one of the biggest worries for many people is the uncertainty of facing another cold winter, but this time with record gas prices and electricity bills. This of course has been prompted by the really cold winter we experienced back in 2020 and whether or not this winter we'll experience the same thing.
What Was Winter Like in 2020?
Europe was hit by an exceptionally cold winter in 2020 and Ireland experienced lower than average temperatures between the winter months of 2020 and 2021. The plunge in temperatures was the most significant part, with places such as County Cork having its coldest winter since 2011[1].
The overall coldness during 2020 resulted in much higher gas demand than was anticipated[2] and the need to use up the reserves in Europe's storages just to meet that demand. The higher demand for gas ended up sapping Europe's gas supply and left it vulnerable to much higher prices for the following winter.
How Bad Will This Winter Be?
Fortunately, according to Copernicus Climate Change Service, the 2022 winter is looking to be warmer than usual due to the "La Niña global weather phenomenon" whereby strong winds create high pressure over Europe making it warmer and wetter. This means that rather in 2020 where it was much colder, you shouldn't need to worry about the temperature getting too low.
Another positive that should help is knowing that the EU gas storage is currently 94.84% full meaning we're not as vulnerable as we were back at the beginning of the winter in 2021[3].
Read More About the EU's Energy Response!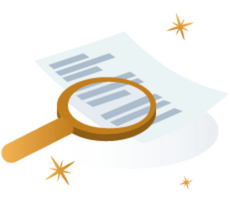 Top Five Energy Saving Tip for Winter 2022
Although this winter is not set to be as cold as it has been in previous years, energy bills and the cost of living are still high and it's important to save every penny you've got to make sure you're prepared. Although certainly not the highest, Ireland's inflation rate is currently at 9.4%[4] and a larger chunk of that is down to growing gas energy costs, so it's a good idea to save where you can.
Energy Saving Tip 1: Insulate Your Home
Insulating your home is the best way to keep heating costs down, your house warm, and help the environment. In Ireland, there are many schemes and grants available to help you insulate your home in a cost effective way. You can also contact your supplier for details on how they can help you too.
Here are some of the common way to insulate your home:
Loft and Roof Insulation
Cavity or Solid Wall Insulation
Draught-Proofing
Double-Glazed Windows
New Boiler Installation
There are also government programmes which are available to help you insulate your home. The Government has made available generous attic insulation grants, cavity wall insulation grants, internal insulation grants, and external wall insulation grants through the SEAI.
Read Our Full Insulation Guide!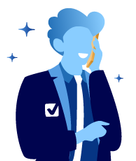 Selectra can help you save money on your energy bills.
Our energy advisers can help you find a better energy offer for your home.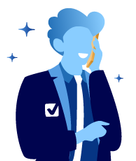 Selectra can help you save money on your energy bills.
Selectra is currently closed. You can leave your phone number and get a free callback.
Energy Saving Tip 2: Invest in a Smart Thermostat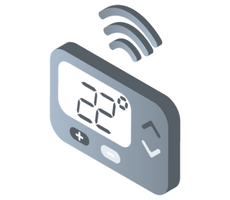 A smart thermostat is a great investment for making sure your home is both warm and cost effective. A smart thermostat is a programmable thermostat that allows you to set when you want it to turn on and off and also leave it to learn your heating habits. Smart thermostats are also controllable from your phone or other smart devices so you can time exactly when you want your heating to turn on.
Here's a list of some of the best smart thermostats on the market:
The upfront costs for a smart thermostat can be quite hefty but there are some energy suppliers such as Electric Ireland who have offered them at a discount in their energy plans.
Compare All the Smart Thermostats Here!
Energy Saving Tip 3: Don't Use the Tumble Dryer
In the winter, it is usually quicker to put on the tumble dryer to get your clothes dry and warm after they've been washed. However, with the energy crisis, there are ways of making clothes-drying more cost-saving.
Using a drying rack is the cheapest way to avoid using the tumble dryer so often and it usually gets your clothes dry within a day or two. You can also invest in an indoor airer which works in the same way as a drying rack, but has different bars and rungs on which you can hang your different clothes.
Of course, you can also still hang your clothes outside. If there's a pleasant breeze and no rain, your clothes will get dry and at a lower cost. As well as being good for your budget, it's a great way to keep your carbon emissions down since you will be using less electricity to dry your clothes, which makes it much better for the environment.
Energy Saving Tip 4: Run an Heat-Efficient Kitchen
Running a heat-efficient kitchen will definitely save you money on your energy bills in the long run. The kitchen is generally where we use the most energy during the day and knowing where you can change your habits to make sure your energy usage is lower is great for your bills.
Batch Cooking
Batch cook when using the hob, and especially the oven. Not only will you be able to freeze extra portions (and thus filling your freezer and increasing its efficiency) and save on weekly electricity costs, you'll also have a supply of homemade meals on hand.
Preheating the Oven
Unless you are baking a soufflé or lava cake or similar, where a precise cooking time is needed, preheating your oven is a waste of time and energy. A lot of us are also guilty of not timing the preheating phase or taking longer in the food preparation phase than we had estimated, leaving our hot and empty oven working merrily away. There is also heat loss when we preheat the oven to a certain temperature and then open the door to place pans inside.
Use the Residual Heat
When you've finished using the oven and your heating is on, open the door fully and let out the heat. This way the energy that's been consumed can also help warm your house, instead of dissipating into the surrounding cupboards.
Fill Your Fridge and Freezer
Your fridge and freezer will run more efficiently the fuller they are. Food in the fridge and freezer has mass and will help retain cold temperatures, reducing the amount of air needed to circulate to keep compartments cool. While it may not always be possible to keep your fridge full, and could even result in food waste, you should definitely be able to keep your freezer full.
Use Your Dishwasher
New dishwashers with high energy ratings (A, A+ etc.) are more efficient than washing dishes by hand in terms of both energy (for hot water) and water usage. Efficient dishwashers can use as little as 11.11% of the water needed for washing by hand. In fact, findings from research in Germany, Italy, Sweden and Britain show that households which have dishwashers use 50% less water and 28% less energy overall than households that don't have dishwashers!
Find More Household Energy Saving Tips Here!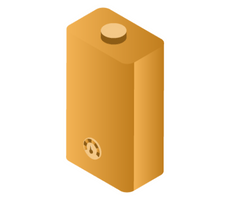 Energy Saving Tip 5: Consider Replacing Your Boiler
Boiler upgrades are expensive, typically costing between between €1,900 and €2,900[5], but you'll find if you have good cover you might be entitled to a much cheaper boiler upgrade that can upgrade your boiler efficiency.
However, even though boiler upgrades are expensive they can save you a lot of money on your heating and energy bills in the long run. If your boiler is over 15 years old, you should really consider having it replaced!
According to Duffy Heating, replacing your old boiler can improve your efficiency dramatically, especially if you're using an old traditional boiler which typically only has 60-70% efficiency meaning that you waste a huge amount of energy just heating your water. Modern boilers typically have a much higher efficiency of 90% making them both more eco-friendly and cheaper to run.
What Other Help Is There This Winter?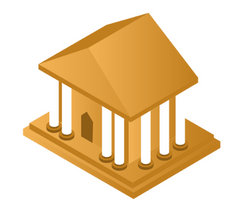 Along with these energy-saving tips, there's also a lot of government help on offer to deal with the current energy crisis. The government announced its 2023 Budget with a variety of schemes to help people deal with the rising costs of their electricity bills. Here's an overview of what's on offer:
€600 Electricity Bill Credit
Each domestic electricity customer will receive this payments over the course of the next year. We'll go into more detail about the credit further on in the guide below.
Fuel Allowance
More people will now qualify for the fuel allowance and people who are already receiving it will get a once-off payment of €400 in November 2022.
Read More About the 2023 Budget!
References
[1] https://www.met.ie/climate-statement-for-winter-2020-21 (Date Accessed: 23/11/2022)
[2] https://www.europeangashub.com/european-gas-storage-fill-up-the-tank-please.html (Date Accessed: 23/11/2022)
[3] https://agsi.gie.eu/ (Date Accessed: 23/11/2022)
[4] https://www.ecb.europa.eu/stats/macroeconomic_and_sectoral/hicp/html/index.en.html (Date Accessed: 23/11/2022)
[5] https://www.gasworks.ie/services/gas-boiler-replacement/ (Date Accessed: 23/11/2022)
Find out more about our offers from energy, broadband and waste collection providers!