Nest Thermostat: Good Investment for My Bills?

---
The Nest Thermostat is a smart learning thermostat that claims to be able to help energy bills in Ireland. In our comprehensive Nest Thermostat review and guide, we'll walk you through the pros and cons of the Nest Thermostat and whether it's worth the price tag!
What Is a Nest Thermostat?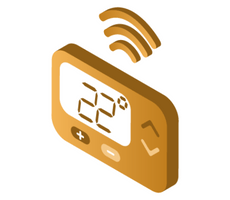 A Nest Thermostat is what's known as a smart thermostat. This means that unlike normal, traditional thermostats, the Nest Thermostats uses machine learning to be help you optimise the heating in your home. Nest Thermostats follow your heating patterns and learn when you usually turn the heating on and off and will eventually start doing it automatically! Nest Thermostats first launched in 2011 and are identifiable by their digital touchscreens.
Is Nest owned by Google? Google paid 3.2 billion dollars for Nest labs (the company that makes the Nest thermostat) in 2014. Nest labs focus on developing smart devices for the home. They also have a smart fire alarm and smart security camera system, and one would assume Google bought it to expand its reach into the IoT (Internet of Things) market in the future.
How Does the Nest Thermostat Work?
As a smart learning thermostat, the Nest Thermostat consists of two parts: the receiver which is usually connected to the boiler, and the actual thermostat (located in your room of choice.) What sets the Nest apart from other thermostats, such as Climote or Hive, is that it uses smart technology to "learn" your routine and preferences outside of the initial timings you set for hot water and heating, within the first few days of using it in your house.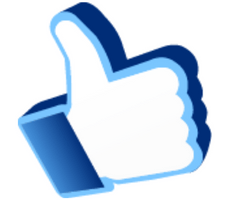 What Are the Advantages of the Nest Thermostat?
There is no denying that the Nest thermostat is an attractive beast. Round and unobtrusive, with a stainless steel finish on the outside and a black glossy simple display which you can select different colour backgrounds for, it looks more like a thermostat for an upscale spaceship! Plus, no need for a big installation like air conditioning!
Customers can also now choose from a range of different finishes in addition to stainless steel, such as white, black or copper finishes.
As a learning thermostat, it can control your heating and hot water and the Nest app (available on both Google Play and the Apple Store) will allow you to change your home heating settings while on the go. This is a very useful feature for unexpected changes to your routine, such as sick days, allowing you to change your heating times with one tap of your smartphone screen, to come home early to a warm house.
It has an extensive amount of features:
Eco mode allows Nest to turn off your heating when nobody is at home and thus avoid wasting money - and up your BER rating!


It can control radiators and hot water separately. (except for where your hot water comes from an immersion water heater).


Can be wall mounted to replace the existing thermostat, or sit on a shelf or near any socket.


Automatically "learns" the temperatures you like best when you're at home and adjusts itself.


Although the main Nest account is linked with just one email address, the main account holder can grant access to others using Nest family accounts.


You can also password protect the heating controls, in case any little ones fancy playing with your swanky new gadget.


Shows you which settings are better for saving energy with a simple leaf icon.
In addition, the most recent iteration has some pretty advanced options, one of which is called Farsight. Farsight means the thermostat will "wake up" and display information on its screen when there is motion up to 5m away from it. As to the information it displays, you can choose between a clock or the local weather forecast.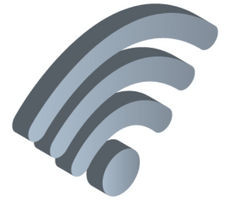 How Does the Nest Thermostat Link Up with the WiFi?
The Nest thermostat uses WiFi to connect with the app and allow you to remotely control your heating. If your WiFi stops working your Nest will continue to function as usual, but you won't be able to access it remotely using the app.
If you lose your phone or can't locate it, you can also access your Nest app by logging into any internet browser, or by pairing it with any Apple or Android wear products.
If there is anyone living in your home who might be adversely affected by sudden temperature changes (e.g. a newborn or elderly individual) you will definitely appreciate the Nest's ability to regulate the temperature and avoid dangerous low or high temperatures.
The Nest Learning Thermostat can also interact with other smart devices, such as smart plugs, bulbs, security systems and cameras, ovens and fridges etc.
How does the Nest Thermostat know when you're not home? In order to enter the Eco temperature mode where the heating is turned off when nobody is at home, the Nest uses its activity sensors and users phone locations to judge when the house is empty. By using Google Maps, the Nest Thermostat can detect when you're at home by accessing the data on your phone. Don't worry though! You can turn this feature off if you want to.
In order to enter the Eco temperature mode where the heating is turned off when nobody is at home, the Nest uses its activity sensors and users phone locations to judge when the house is empty. By using Google Maps, the Nest Thermostat can detect when you're at home by accessing the data on your phone. Don't worry though! You can turn this feature off if you want to.
What Are the Disadvantages of the Nest Thermostat?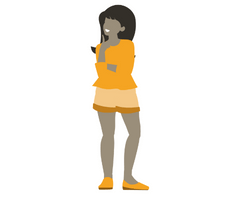 Due to compatibility issues, it is not recommended to install the Nest thermostat, with:
Electric storage heating
Underfloor heating
Back boilers
If you find that you are unable to install the Nest Learning Thermostat in your home because of your heating and hot water set up, you may still be able to use the Nest Thermostat E for controlling your heating only.
The Nest thermostat can only control two zones, e.g. one heated zone and hot water. So if you have three zones in your home, for example, your heating is separated into two zones upstairszones of upstairs and downstairs, you will need to purchase another Nest to control the third zone.
The Nest thermostat also needs to be connected to a power supply. It does hold a charge, so if somebody accidentally unplugs it, it should still work for a while, but the battery will obviously eventually run out.
Can the Nest Thermostat really save me money? As the Nest learns based on routine, it could be a useful money saving device for households with consistent schedules, such as families. However, its usefulness may be diminished if the opposite is true, and it's installed in a rental house with many students living there and coming and going at different hours, for example.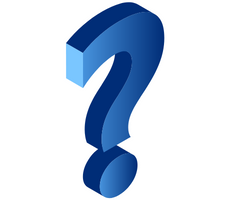 What Is Electric Ireland's Nest Thermostat Deal?
Electric Ireland used to offer a package deal where if you switched to them as a new customer, you could pick up a Nest Thermostat at a sizable discount, for just €130 (saving €119). Installation wa also free, and they even threw in a Nest Thermostat stand (in case you wanted your Nest on a shelf and not mounted on the wall).
How Could I Buy the Nest Thermostat from Electric Ireland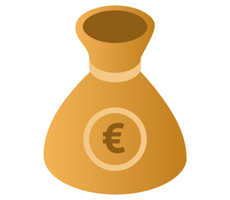 As mentioned above, whether you were a new or current customer with Electric Ireland, you could arrange to purchase the Nest thermostat online at a considerable discount. What's more, you could also pick up a Google home mini device (worth €59) for free along with your Nest purchase. When you were purchasing whichever product bundle you have selected, you could choose a convenient date and time for instalation.
If you bought your Nest with Electric Ireland you could opt into the Nest price plan, with 5.5% off your electricity rate, or 8.5% off electricity and gas. Note that you couldn't get a Nest price plan if you are a gas-only customer.
The amount you'll pay for unit rates and standing charges is the same as if you were a new customer without opting into a Nest package. Unfortunately, due to the energy crisis, the Nest Thermostat offer from Electric Ireland is no longer running. However, you can check out Electric Ireland's current electricity and gas rates on our Electric Ireland page.
How Much Does the Nest Thermostat Cost?
To buy the Nest Learning Thermostat upfront, not including installation or as part of a package, will cost between €225 - €249.
Harvey Norman and Argos sell it at slightly cheaper (a €20 difference or less) prices than the official Nest website. Amazon UK also has some discounted units available (although they may not be delivered to Ireland and you'll also have to take delivery fees into account).
However, if you're not going to take advantage of Electric Ireland's €130 deal with free installation, then we would recommend buying directly from the Nest website, as they have an option to check if it will work in your home with your current heating and hot water set-up.
You can also find an installer on the same site (remember that installation is not included in the purchase price). Prices for installation vary and tend to depend on your heating system, and can run between €60 - €100.
The Nest Thermostat E is slightly cheaper, at €219, but in our opinion not cheap enough to warrant giving up the ability to control and monitor your hot water supply.
Find out more about our offers from energy, broadband and waste collection providers!