Hive Thermostat: Is It Worth It in 2023?

The popular Hive thermostat belongs to the Hive family of products, smart devices designed to interact with each other, make your life easier and save you money. Let's find out as we dig down deep and examine what a Hive thermostat can do, the pros and cons of it, what customers are saying about it and how much it costs.
---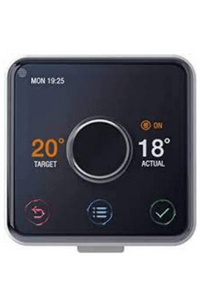 What Is the Hive Thermostat?
You may have heard about these new smart thermostats and you're wondering just what it is and if they are worth it?
A Hive thermostat is intended to give you more control over your home heating and cooling. It is a digital device that automatically maintains your home's temperature stable. According to the Carbon Trust, having one installed can reduce your heating bills by up to 35%.
When you consider the average electricity and gas bill in Ireland is €2,020 a year, and today's skyrocketing energy prices, such important savings can make any smart thermostat a wise investment.
How Does a Hive Thermostat Work Your Heating?
A Hive thermostat works in the following fashion:
It detects the temperature in your living space.
If heating is necessary, it will inform your boiler to heat your water.
The hot water gets distributed through your radiators.
This increases the room temperature accordingly.
By automatically controlling your home's temperature, your boiler and central heating system will only function when necessary. In turn, this means a reduction in energy consumption and thus reduces your energy bills.
What Are the Hive Thermostat Advantages?
Apart from the obvious energy-saving advantages of the Hive thermostat, here are some of its main features over other smart thermostats like the Climote, Nest, Netatmo, or Tado to name a few.
Good Appearance
It is extremely attractive, with a cutting-edge responsive display combined with buttons for ease of use.


Flexible
It can be wall-mounted or kept on a shelf.
Heating Controls
It comes with the ability to control your heating, boost your heating for an hour, etc.


Smart Heating
The Hive thermostat turns off the heating when you leave home through a sensor on your front door.


Special Features
Hive also boasts frost protection and holiday mode feature. Keeping your pipes safe and without paying the earth for heating an empty house.


Hot Water Control
It allows you to control your hot water, which is a big plus in our books.
What Are the Hive Thermostat Disadvantages?
Like any product, there are some drawbacks to the Hive thermostat. Here is a quick summary of what these are.
Only Allows Other Hive Products
Doesn't allow non-Hive devices to connect to the hub. The only exception is Philips Hue bulbs.


Costly
It is a little expensive as you'll have to shell out an additional €20-€25 for a frame in a different colour and around €30 for a stand.


Limited Features
The option to turn off the heating when the front door closes is only really useful for a single household, or where every family member leaves at around the same time.


Complex Setup
The setup of a Hive thermostat is a little more complicated than other smart thermostats, which are generally a bit more plug-and-play style.


Risky To Install Alone
You can risk buying the thermostat independently and try to get it to function with other Hive add-ons such as the Hub, although we'd recommend just getting a package that includes everything you need plus professional installation, more information in our Hive prices section.
Efficiency makes your bills cheaper! We'll also take this opportunity to remind you that in the name of efficiency (and cheaper bills) your heating should really be turned off half an hour before you leave, not a minute or two before you leave.
How Can I Get a Hive Thermostat in Ireland?
As previously mentioned, it's not just a simple case of looking up the Hive thermostat online and purchasing it. You also need to consider the following factors:
Whether you want to opt for the Hub or not
Whether it's worth paying for the new Hub 360
If you're going to buy a pack of accessories altogether
Or, if you prefer to get them later piecemeal.
Below we've looked into how much it would cost you for the basic set-up and where you can buy the Hive in Ireland.
Can I Buy a Hive Thermostat Online?
You can go to the Hive website and buy either the Hive Active Heating Pack or the Hive Active Heating Kit (without the hub).
The Hive Active Heating pack is currently priced at €239.20 (reduced from €299) and includes professional installation (€159.20 without installation). With it, you'll get the following:
Hive Active Heating thermostat
The Hive Hub
The Hive receiver (which connects the thermostat to your boiler)
Alternatively, you can opt for the Hive Active Heating Kit without the Hive Hub for €199.20 (usually priced at €249), and depend on the app or your Google Home/Alexa to do what the Hub usually does. Harvey Norman and DID Electrical also sell the Hive kit with installation at the normal RRP of €299.
What's the Bord Gáis Energy Offer for the Hive Thermostat?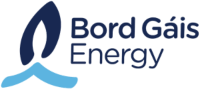 You can also opt to get your Hive heating control through Bord Gáis Energy with their Hive offers for both new and existing customers.
New customers: You can get the same conditions as the online sign-up offer for new customers, 14% off your gas unit rate, and 21% off electricity, with a free Hive Heating pack and installation thrown in. The only catch is that you will be locked into a 24-month contract instead of the usual 12-month contract, and the discounts only apply for the first 12 months - afterward, they will be reduced to 5%. Check out Bord Gáis' Hive plan for new customers and don't forget to read the fine print regarding the discounts.
Existing customers: You won't get any discount off the actual thermostat, it's still priced at the RRP of €299, but you will get 14% off your gas unit rates, and you can also throw in a boiler service for 50 quid less. Not quite as good as a free Hive, but if you were planning to buy a Hive thermostat anyway, and are with Bord Gáis, you might as well take advantage of the offer.
What Are the Hive Thermostat Reviews Like?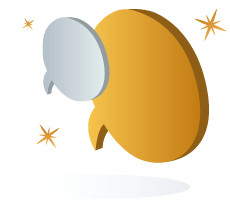 Reviews for Hive Heating controls and thermostat mainly come from the UK section of Trustpilot. Here Hive receives a 2.5 out of 5 star rating from over 19,000 customer reviews.
From weeding out those reviews related to the thermostat and not Hive's other products or app, customers have been very satisfied with the degree of control Hive permits them over their heating.
Also highly rated was the ease of use and quick installation. The app did come in for a quick bashing, with several customers mentioning how often they had issues with it, and very few satisfied with it.
Areas customers were consistently less than content with included customer service and the instructions included with the thermostat and Hub.
I had the thermostat for a week and had no problem with it. I can turn the heating on or off on my phone any time anywhere. I previous had a Honeywell which was a nightmare to use and kept switching itself off random times. In my option the hive is so much better to have and I would recommend anyone on who is thinking of having one installed.
Drum Bass - Feb 2022 - Trustpilot review
Is the Hive Thermostat App Any Good?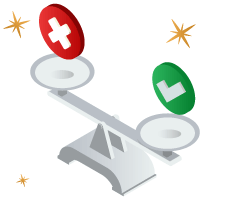 The Hive app, currently available for both Android and Apple devices, is designed to pair with the Hive Hub or Hub 360, and control all your smart home devices, not just the thermostat.
One star feature of the app is the ability to set up IFTTT actions, which can help you to automate your home. Fed up of wandering around the house switching off all the lights that everyone else left on? Set an action (if you have any Hive motion sensors installed) that when no one is in the room, the lights will switch off automatically.
What is IFTTT?IFTTT stands for If This Then That, and is a free web service to get your home smart gadgets talking to each other. You could set up a rule that if a window is open, then the heating must turn off, for example.
Hive makes using IFTTT easy as they have 50 common sense pre-sets you can use, and you can also program new ones. When it comes to the thermostat, however, unless you have a bunch of Hive sensors installed, you won't be able to enjoy the full capabilities of the app.
The Hive smart thermostat app averages 2.6 out of 5 stars on Google Play and 4.5 out of 5 on the Apple Store, so you're more likely to get a better experience on an iPhone. Here is one example of reviews found for the Hive app.
Pretty reliable, which is good considering this is controlling my heating 24/7. I've noticed it starting up slower than 6 months or so ago which is a bit frustrating.
David Gray - March 2022 - Google Play Store
Keep in mind that you also have the Hive online login you can use which has the same functionality as the app, should you ever experience any issues using the app.
Conclusion: Is a Hive thermostat Worth It?
If we combine the positive reviews for the Hive thermostat, Hive heating control, and the potential savings on your energy bills of up to 35%, the benefits certainly outweigh the disadvantages.
If savings are what you are looking for, don't forget that comparing and switching energy suppliers every 12 months is always the quickest and surest way to save. Call our energy experts for free at (0)1 913 1771 to find the best offer and learn more about the Hive thermostat.
Find out more about our offers from energy, broadband and waste collection providers!