Climote Thermostat Review: 2023 Prices and App Details

---
Interested in buying a Climote heating control, or not willing to commit to a wireless thermostat just yet? In this article we investigate smart thermostats in Ireland, including the pros and cons of the Climote, the Climote app, reviews and where you can buy Climote devices. Read on to find out more.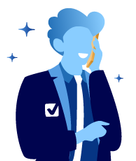 Selectra can help you save money on your energy bills.
Our energy advisers can help you find a better energy offer for your home.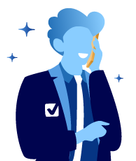 Selectra can help you save money on your energy bills.
Selectra is currently closed. You can leave your phone number and get a free callback.
If you do opt to invest in a Climote, parting with your cash might be made easier with the knowledge that Climote is an Irish company. Climote has beaten out the Google Nest offering on several occasions, to win several important contracts.
Does Climote Have a Thermostat?
They certainly do! The Climote wireless thermostat is, well, a thermostat without wires. Sounds a bit obvious, but what else can it do and how does it work?
What Are the Climote Thermostat Advantages?
The Climote thermostat is being marketed as enabling you to: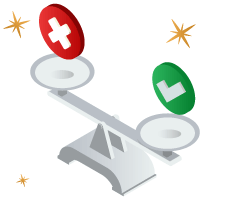 Save money on your gas and electricity bills
Remotely control the temperature of your home
Control your hot water and heating
Turn off the heating when you're not home
Monitor your household's energy consumption
What Makes the Climote Thermostat Unique?
Most of the listed functions are standard offerings with smart thermostats, but a few do stand out;
Hot water and Climote Heating Control Option
Not all smart thermostats enable you to regulate your hot water, oftentimes you have to buy a separate device for that, so this is a big plus.
Physical Thermostat
It is one of the few smart thermostats we have seen where the majority of its functionality can be accessed from the actual thermostat itself, and not just through the Climote app.
Scheduling
Scheduling your heating has some pretty comprehensive features where you can apply a 5-day, 7-day, weekend, or holiday schedule.
Text Messaging
It is the only smart thermostat we currently know of that allows you to partially access it via text messaging. So no worrying about being unable to access your heating controls if you are out and about and having some internet issues with your smartphone. A feature not found on the Hive, Nest, Netatmo, nor the Tado heating control system. This is also a great option for people who may not wish to use or be comfortable with using smartphones.
Compatible with Solar Systems
It can also be integrated into homes with solar panels installed. Installation by a Climote-endorsed installer is also touted to take just 30 minutes and the Climote can also be controlled through Amazon Echo devices via Alexa. With quite an array of advantages, what possible disadvantages could there be to purchasing a Climote?
If you are wondering, 'does Climote need wifi?', the short answer is no. The Climote thermostat connects via a SIM that is included within the product, allowing for the transfer of data usage and interactions to operate without wifi. It is, however, always worth checking that you have the wifi of your phone turned on if you are checking your data to avoid unnecessary usage of mobile data charges when accessing your account.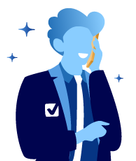 Selectra can help you save money on your energy bills.
Call one of our knowledgeable advisers for immediate free advice.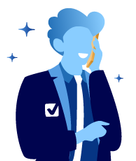 Save money on your energy bills with Selectra.
Selectra is currently closed. You can leave your phone number and get a free callback.
What Are the Climote Thermostat Disadvantages?
While there is no denying that the Climote heating control is a somewhat attractive beast, it is not exactly unobtrusive and is quite large in comparison to other smart thermostats. However, that may just be the price you pay for having more added functionality and interaction outside of just using the app. We outline some of the disadvantages of the unit below:
Limited Hot Water Function
The hot water control function is not compatible with electric water heating systems, so if you remove the big plus of being able to regulate your hot water temperature and consumption, the Climote can start to look a little pricey.


Only One Year Free
In addition, the app to control the Climote thermostat is only free for one year, after which you will have to start coughing up €19 annually if you wish to keep using it. While €19 is not that expensive in general for anything thermostat-related, for an app, it really is.


Compatilibility
There is no Google Home support.
Add up these inconveniences and you might need to weigh up your choices carefully when it comes to purchasing this thermostat.
How Do I Use My Climote Thermostat?
Whether you have just moved into a home with this type of smart thermostat, or are looking to familiarise yourself with your existing device, Climote has a wealth of information available on their website to help you.
Whether you are looking to set the timer, trying to find your Climote device number, or want to remove the device, the answers are in the above-mentioned links. If you still require further support, Climote can be contacted on the following details:
| Contact Method | Method Availability |
| --- | --- |
| Call +353 42 939 5020 | Monday to Thursday 8.30am - 5.30pm, Friday 8.30am - 4.30pm |
| Call 44 1622 278105 | Monday to Thursday 8.30am - 5.30pm, Friday 8.30am - 4.30pm |
| Web Contact Form | 24/7 |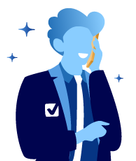 Selectra can help you save money on your energy bills.
Our energy advisers can help you find a better energy offer for your home.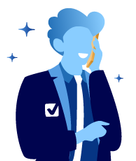 Selectra can help you save money on your energy bills.
Selectra is currently closed. You can leave your phone number and get a free callback.
What Is the Climote App?
As with most modern wireless thermostats, the app which works with the device is a big draw, allowing users to boost heat before they arrive home on a cold day or keep an eye on their household's energy consumption when away on holidays.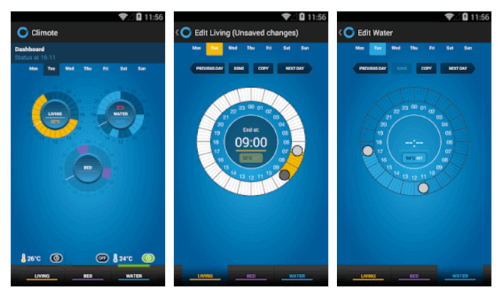 However, unlike other smart thermostats, where you can usually access your thermostat's functions through just an app and maybe with an online portal thrown in if you're really lucky, you can also turn your heating on or off via SMS.
The Climote app, named "Climote Remote Heating Control", is available for Android mobiles and iPhones. You can also log in to the online Climote portal using the same login details that you do for your app.
The Climote app had decent reviews, but not great, on Google Play, with 2.6/5 stars, and just 2.5/5 on the Apple store, and has exactly the same functionality as the Climote web portal, without the web portal menu.
In the web portal menu, you also have some additional functionality that is not included in the app, such as the ability to "white list" certain phone numbers so that they can turn on and off the heating via SMS.
You can use the app for:
Boosting heating zones
Editing heating zones
Scheduling your heating
Creating a holiday heating schedule
Setting your temperature regulator
It is important to note, however, that some of these features are only accessible via the Climote app service. This means that if you do not resubscribe to an additional year's service, you may lose a lot of the functionality that you have been enjoying so far.
Taking a more detailed look at the Climote app reviews, the same issues seem to stand out consistently. Users have reported being dismayed that there is no Google Home support, that the app is extremely slow, and that having to pay for the app after one year of use. Having to shell out several hundred quid for the device is leaving a bit of a bad taste in customers' mouths.
New look app is poor. Doesn't have saved preset times anymore like work, school etc.
Positive app reviews have said that the app is straightforward and does exactly what it claims to do, albeit while freezing occasionally.
Works just as easily and effectively as I hoped it would, despite reading a massive amount of negative comment. I really can't fault it.
What Are the Climote Thermostat Reviews Like?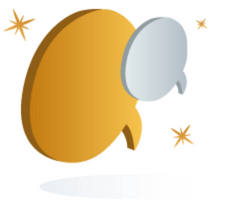 Despite having been around for a few years, reviews of the Climote heating control are sparse and tend to be mixed in with reviews for the app. Some reviews available on Google spoke negatively of the product's appearance but the majority were very positive, despite referring to issues with the app.
Reviews on Facebook have mainly centred on customers' dissatisfaction with the app. It also appears that the Climote uses an outdated SIM system, instead of connecting to the WiFi like other thermostats. This is disappointing and has been remarked upon by customers as a disadvantage of the Climote.
Contrary to other smart thermostat manufacturers, there is only one review for Climote on Trustpilot which is 3.4 out of 5. We could use the average rating of 3.7/5 stars for Climote thermostat reviews from Amazon's UK website. This was the only place we could find impartial customer reviews specific to the product rather than the Climote app.


Save With the Latest Smart Home Kits!
Lower your energy bill with the latest smart home technologies.
Climote Price: How Much and Where To Buy?
You can buy the Climote heating system directly from an online retailer, or take advantage of the Climote deals offered by SSE Airtricity. If you are out of contract with your current energy supplier, or about to finish your contract with them, you could consider changing energy provider to take advantage of this Airtricity deal.
Switching energy suppliers is the best way to save money on your gas and electricity bills, so why not include the savings of a brand-new smart thermostat into the bargain? Below, you'll find the latest cheapest energy deals from Ireland's largest suppliers.
*Figures are for illustrative purposes only. Calculations based on average consumption figures for an urban home with a 24-hour standard meter. All discounts and cashback have been applied. Last updated: February 2023
Can I Buy the Climote Thermostat Directly?
Note that if you opt for buying your Climote directly from a retailer, you will still need to organise installation. The price shown below includes one year's free subscription to the Climote app (normally €19).
Climote Thermostat Selling Points in Ireland

| Retailer | Price |
| --- | --- |
| Climote | €399 with installation and VAT. |
Unlike other smart thermostats, you cannot purchase the Climote heating control from Amazon in Ireland and the other usual suspects. While in the past, other retailers such as Davies were able to sell this energy-saving gadget for as much as €100 less, these days the primary retailers are Climote themselves, or their energy partners of SSE Airtricity.
What Is the Climote SSE Airtricity Deal?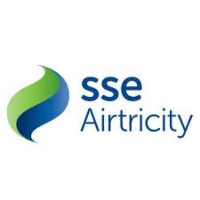 SSE Airtricity's thermostat packages are a bit different to the norm, and honestly, it's hard to see how any company could better them. New customers who switch to them for both electricity and gas, or for electricity only, can avail of a pretty impressive free smart home bundle. Included in the bundle is not only the Climote, but also a free Amazon Echo, and an Echo Spot.
That's several hundred euros worth of free smart home products, and with 10% off your gas and electricity rates as well. Together with energy savings from the discount, the bundles are worth €656-€812.
SSE Airtricity used to offer the Climote completely free of charge and with installation included, with every gas boiler service, but this has been discontinued. Let's hope this offer returns soon!
Servicing your boiler every 12 months is incredibly important, at €99 SSE Airtricity's boiler service is on the higher end of service charges. The €30 difference used to make the service worthwhile just to get a free Climote worth €300.
Find out more about our offers from energy, broadband and waste collection providers!