Tado Smart Thermostat Review: Is It Any Good?

The Tado smart thermostat is the only thermostat that comes with Apple Homekit compatibility straight out of the box. Owned by tado°, the Tado smart thermostat isn't that well known in Ireland, as it has yet to pick up any high profile deals with energy providers, but for its price, value-for-money, and capabilities, it should definitely be on your radar. But is it really all that and a bag of chips? Read our complete Tado smart thermostat to learn more!
---
How Does Tado Smart Thermostat Work?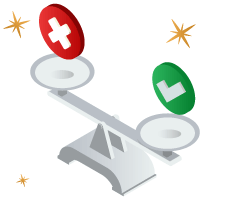 Like other smart thermostats, the Tado° system is a climate control equipment designed to help you lower your energy consumption. It can be programmed to control your home's temperature by room, by the time of day, allowing you to have significant savings on your energy bills.
The Tado° is a spiffy looking white square roughly the size of a traditional thermostat, with an attractive light-up display that is also easy to see in the dark.
What Are the Pros and Cons of the Tado Smart Thermostat?
Like many of the other smart thermostats on the market like Climote, Hive, Nest, and Netatmo, once installed in your home, the Tado smart thermostat will allow you to adjust the temperature settings in each of your home's rooms and let the system find the optimal energy requirements based on your preferences.
What Are the Tado Smart Thermostat's Advantages?
We start by looking at some of the advantages of a Tado smart thermostat.
Geofencing
This means Tado smart thermostat will switch the heat off when you leave the house and turn it back on when you're on your way home, so you can arrive home to a toasty warm house at no extra cost to your pocket.


Hot Water Control
One of its sought after functions, The Tado smart thermostat is also one of the few smart thermostats on the market that will allow you to control your hot water as well as control the temperature of several different rooms or heating zones.


Tado Smart Radiator Valves
A less expensive way to manage multiple heating zones where you can control and adjust temperatures for each room from within the Tado smart thermostat app called Tado°.


Well-Connected
The Tado smart thermostat is one of the most versatile, if not the most, thermostat when it comes to connecting to smart home systems such as Apple HomeKit, Amazon Alexa, and Google Assistant. It also seamlessly connects with IFTTT (If This Then That) protocols.


Economical
All of these features in one little Tado° package can enable you to save up to 31% on your heating bill. Just as important, it is currently the cheapest smart thermostat on the market.
What Are the Tado Smart Thermostat's Disadvantages?
Like any product, it does have some disadvantages to factor in. For the Tado smart thermostat these are:
Dark Screen
The light-up display can be hard to see under a bright light.


Not Mobile
The Tado smart thermostatmust be wall-mounted. Unfortunately, there is no frame you can add to it to have it on a shelf, unlike most other smart thermostats.


No Personalisation
There is no way to personalise the display if you have a different style preference.


Needs To Be Close to Router
Requires placing an internet bridge to your router which can be cumbersome to certain clients.


No Smart Learning
Tado also lacks a smart learning feature like the Nest smart thermostat. You will have to invest some time in setting up your preferences, rather than letting it learn as it goes by manually setting the temperature for a few days.
What Is the Tado° App Like?
The Tado° app is available on both the Play Store and the App Store. The app comes with a free range of features available to control your Tado smart thermostat, such as:
Air Comfort
Control your heating and air conditioning of any room from anywhere.
Smart Schedule
Create custom schedules for your home so you can save energy when no one is home.
Insightful Reports
Review your energy consumption and receive suggestions to reduce your use.
Air Freshness
Monitor your home's air quality. Handy to learn about pollen levels in the air or to avoid high levels of carbon monoxide.
Book a Repair
If your home boiler needs maintenance or repair, you can book an appointment directly from the Tado app.
Geofencing
The system can detect the last person leaving the home, as well as open windows to remind you to turn off your heating or cooling and not waste energy.
On top of these features, customers are free to opt-in to a slightly upgraded range of functions with the Tado° Auto-Assist. It costs around €3 a month, or €25 a year if paid upfront and advises you should the system detect any anomalies with your heating or cooling system.
Reviews for the app are quite indicative of the product. Receiving 4.4 out of 5 stars on Google Play and 4.5 out of 5 stars in the App Store. Here is an excerpt of the types of comments found regarding the Todo app.
App works really well and like the layout. 3 improvements to hit 5 stars for me: - to be able to Scroll left and right between rooms quickly. - to receive a notification when a room thinks a window is open (to be able to override it if a false reading). - a notification telling me that heating is about to start following a window being open. I have auto assist but this feature is missing? Thanks.
What Are the Tado Smart Thermostat Reviews Like?
Trustpilot Ireland shows over 2,900 reviews for the Tado smart thermostat with an average of 4.3 out of 5 stars. However, we quickly noted that reviews are left from international locations, and not specifically in Ireland. A quick look through the reviews highlights a few things:
A lot of people are very happy with the Tado smart thermostat itself.
77% give the brand an excellent or good review.
Tado does take the time to reply to or comment on reviews left on Trustpilot, a sign of its engagement with its customer service.
Below are some examples of the reviews left by customers.
Very Good so far.....
I was able to purchase a Tado starter kit at a good price, which persuaded me to go for it. It was easy to install - I only needed it for my central heating controls, but i have since bought another one for my Daughters house which also controls the hot water. Both systems are controling well and I hope the energy efficiency in both premises improves, as claimed. Too early to say yet, but looks promising! The ability to remotely control and view is a real bonus.
Amazing Support Service
Bought the wireless tado system. Got 90% the way by myself and needed some assistance - after sending 3 pictures tado helped me within 10 minutes. Amazing service.
Two things are abundantly clear - one, the vast majority of Tado customers are very happy with the system. Two, if you have an issue and need to speak to customer service, you will get a prompt reply.
How Much Is the Tado Smart Thermostat and Where To Buy?
If you're starting out on your Tado smart thermostat journey, we would recommend buying the starter kit rather than individually piecing all the parts you would need together piecemeal.
The Tado° starter kit comes with the Tado smart thermostat, internet bridge, and all cables, batteries etc. needed to get the Tado smart thermostat up and running. You can either purchase it from the manufacturer directly or it is also available from Curry's website.
What Is the Difference Between the V2, V3 and V3+ Starter Kits?
Although they may look the same, the V2 is basically the older version, with a different internet bridge (not compatible with Apple HomeKit), and the V3 and V3+ are updated versions with extended compatibility and newer chipsets.
The only difference between the V3 and the V3+ is that the V3 comes with a free app that doesn't allow geofencing and window opening to do anything other than notifying you, while the V3+ app does and has more extended functionality. Note that the V3+ requires paying a subscription for extended functions.