Tado Thermostat Review
---
The Tado° smart thermostat is the only thermostat that comes with Apple Homekit compatibility straight out of the box. It isn't that well known in Ireland, as it has yet to pick up any high profile deals with energy providers, but for its price, value-for-money, and capabilities, it should definitely be on your radar. But is it really all that and a bag of chips? We investigate below.
---
Is the Tado° worth it?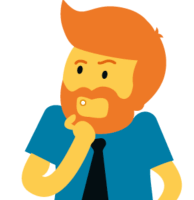 Let's take a look at the advantages of a Tado° smart thermostat. The Tado° is a spiffy looking piece of equipment. A simple white square roughly the size of a traditional thermostat, with an attractive light-up display that is also easy to see in the dark.
Once installed in your home, you can adjust the settings to your liking and let Tado handle your energy requirements. Tado will make sure the temperature is to your liking when you're at home, based on your preferences.
One of its sought after functions, geofencing, means Tado° will switch the heat off when you leave the house and turn it back on when you're on your way home, so you can arrive home to a toasty warm house at no extra cost to your pocket.
The Tado° is also one of the few thermostats that will allow you to control your hot water as well as control the temperature of several different rooms or heating zones, a big plus in our eyes. Do note, however, that you will have to purchase several Tado units in order to control multiple zones.
A less expensive way to manage multiple heating zones would be to install the Tado Smart Radiator Valves, with which you will be able to control and adjust temperatures for each room from within the app.
The Tado° is one of the most, if not the most, well-connected thermostats when it comes to smart home systems such as Apple HomeKit, Amazon Alexa, and Google Assistant. It also seamlessly connects with IFTTT (If This Then That) protocols. All of these features in one little Tado° package can enable you to save up to 31% on your heating bill, or so Tado° claims. If you'd like to check out how much you can save try out the Tado° savings calculator.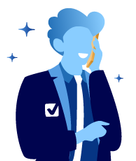 Selectra can help you save money on your energy bills.
Call one of our knowledgeable advisers for immediate free advice.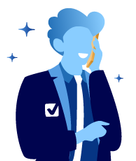 Save money on your energy bills with Selectra.
Selectra is currently closed. You can leave your phone number and get a free callback.
---
Disadvantages of the Tado° thermostat
The light-up display can be hard to see if under a bright light (although your thermostat shouldn't be in direct sunlight anyway as it throws off the temperature reading) and the Tado° must be wall-mounted. Unfortunately, there is no frame you can add to it to have it on a shelf, unlike most other smart thermostats, and no way to personalize it.
You might be forgiven for thinking it has a matching remote for those times when you can't find your phone but there is still no way you're interrupting your Netflix binge to get up from the sofa….but you'd be wrong.
The slim plastic white object that appears to be a remote and which is included in the Tado° box, is actually an "internet bridge". You connect this "bridge" to your router, which then connects to the thermostat via radio.
We're not entirely sure why Tado° needs an internet bridge while other smart thermostats do without, and are not crazy about another piece of equipment to look after in order to keep your smart thermostat system functioning.
Tado also lacks a smart learning feature like the Nest smart thermostat, so will have to invest some time in setting up your preferences, rather than letting it learn as it goes by manually setting the temperature for a few days.
---
Tado° app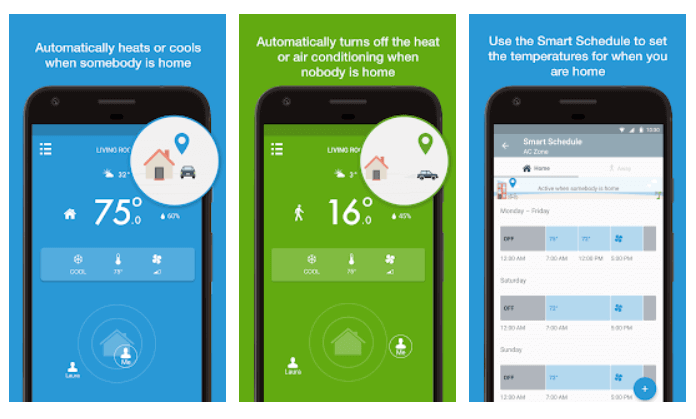 Tado° has both a free range of features available on their app and a slightly upgraded range that automates more functions, called Auto-Assist. Customers are free to opt-in or out of Auto-Assist and it costs around €3 a month, or €25 a year if paid upfront. It doesn't seem to be available in Ireland yet so if you're looking to use it you'll have to wait a while.
Both the free version and the paid version include air comfort, smart schedule, insightful reports, weather adaptation, app updates etc. The main difference is that in the free version of the app, you'll just receive notifications if a window is open, or for geofencing, while in the Auto-Assist version the heating will automatically be turned on or off as appropriate.
While €3 a month is actually much cheaper than the app price for any of the Tado°'s smart thermostat contemporaries, as well as being completely optional, Tado °customers have made it abundantly clear that they are not happy with the charge. In fact, there was a huge backlash against Tado° and all their ratings tanked.
Unlike nowadays when the difference between the free app and the subscription is clearly indicated on the Tado website, beforehand the automated geofencing was advertised extensively but, customers argued, not clearly indicated that it was only included in the paid version of the app.
The company's ratings tanked quite badly, their Trustpilot rating in the UK even dropped to ⅕ stars in 2018 (It has now recovered somewhat to 2.7/5) and Amazon had to suspend reviews for the product as customers vented their fury at what they felt was a "stealth" charge, and rained one-star reviews upon Tado°.
The long shadow cast by those reviews may still be felt in Tado° reviews today so it is hard to know how accurately reviews represent the app. However, on Google Play the Tado° app has a rating of 4.2 out of 5, significantly higher than other smart thermostat apps.
Reviews of the app's functionality were highly rated, while there was still the odd customer who was miffed at a charge to upgrade to the app with more functionality. Tado° did regularly endeavour to respond to any disgruntled customers with satisfactory explanations.
---
Tado° reviews
This is where it gets a bit tricky. Trustpilot Ireland shows 417 reviews for Tado, at ⅗ stars on average. A quick look through the reviews highlights a few things:
A lot of people are very happy with the Tado thermostat itself.
Tado seems to report quite a few reviews.
If you don't like anything about the Tado or the company's customer service, you may receive a somewhat snarky reply.
On the bright side, the Tado° team do take the time to respond to people's comments where negative experiences or problems were mentioned. On the slightly-dark side....some of their customer service team have a less than sunny disposition. Below are some examples of their "snark" in response to customers.
These conditions have been publicly advertised and included in every communication about the V3+ products, including the pre launch pr notes (hardly a way to conceal anything).
Is giving missinformation [sic], claiming that free features are of mandatory payment and accusing our company of hiding this information.
I'm sure Tado will make excuses and reply with some "salty" comment like they have done with all the other negative reviews which further makes me want little to do with this company and its poor attitude towards its customers.
Two things are abundantly clear - one, the vast majority of Tado customers are very happy with the system. Two, if you have an issue and need to speak to customer service and highly value polite and prompt replies….this thermostat may not be the smart thermostat for you. Which would be a pity, because it's really rather good, and any customer issues reported for their app have been dealt with quite differently.
---
How much is the Tado° and where to buy
If you're starting out on your Tado journey, we would recommend buying the starter kit rather than individually piecing all the parts you would need together piecemeal.
The Tado starter kit comes with the Tado thermostat, internet bridge, and all cables, batteries etc. needed to get the Tado° up and running. Surprisingly the Starter kit V3+ is shown on the Irish Tado website as "Not yet available in your country". If you're still not sure about whether to take the plunge and buy a Tado or check out other thermostats on the market, see how the most popular thermostats in Ireland stack up against each other.
What is the difference between the V2, V3 and V3+ starter kits?
Although they may look the same, the V2 is basically the older version, with a different internet bridge (not compatible with Apple HomeKit), and the V3 and V3+ are updated versions with extended compatibility and newer chipsets.
The only difference between the V3 and the V3+ is that the V3 comes with the free app that doesn't allow geofencing and window opening to do anything other than notify you, while the V3+ app does and has more extended functionality. Note that the V3+ requires paying a subscription for extended functions.