Just Energy Moved to Flogas: What Does It Mean?

Just Energy Ireland Limited is part of the Just Energy Group, which also trades in North America and the UK (as Green Star Energy), and began trading in Ireland in 2017. At the time, they had some interesting products and were the only energy provider in Ireland that offered a fixed rate tariff.
---
Just Energy has ceased its operations in Ireland.After months of wondering what would happen to their energy contracts, Just Energy customers can finally breathe a sigh of relief as the CRU has given its official blessing to Flogas taking on Just Energy's customers. The takeover is finished by year-end of 2019 and also meant a move into the dual-fuel energy market for Flogas, which previously provided only natural gas and LPG.
Former Just Energy Customer? What Does This Change Mean for You?
If you were a Just Energy customer, here is what you need to know about the change:
Flogas is now the company providing your electricity and gas. You need to contact Flogas customer service department for any queries you may have.
Whichever Just Energy tariff you were on at the time of the change would have been honoured by Flogas. However, once the contractual period ended, the likelihood is that you were moved to a standard tariff. As most energy contracts are 12 months long, if you haven't done so already, it would be a good time to compare electricity and gas prices to find the best option for your home.
Even though you were transferred to a different energy supplier, you have the freedom to switch providers, you are under no obligation to stay with Flogas.
Any credit you had with Just Energy would have been passed onto your Flogas account.
Any outstanding debt you may have had with the company still needs to be paid. Payment needs to be made to Flogas unless they have passed on the amounts due to a debt collector.
You will find below all the last information about Just Energy Ireland prior to its closure.
What Were Just Energy Reviews Like?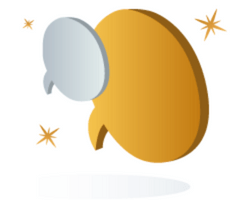 Due to Just Energy being in its infancy when it came to the Irish energy market, it was difficult to pin down just how good they were. Some customers complained of experiencing billing issues and labelled their customer support unhelpful.
Billing and customer support are core functions of residential energy companies, so any issues in these areas can be very worrying. Accurate billing and good customer support are fundamental to smooth energy sector operations, and more recent reviews of Just Energy pointed to a much more positive customer experience, with their customer support, being praised as being prompt and friendly.
What Is the Just Energy Login and App?
The online login portal and the App were both designed to have the same functionality and a very similar appearance, a modern and soothing palette of muted greens and dark blues. Both were well organised and seem easy to use. The app and the portal allowed you to:
Submit meter readings.
Pay bills.
Edit account details.
View estimated readings.
Receive notifications.
View and/or download bills.
At Selectra, we appreciated that Just Energy were making the customer experience as consistent as possible to make it easier to use, and to encourage their customers to make use of important functions such as submitting accurate meter readings. For such a relatively small company, their app had the same functionality as the larger companies' ones.
What Is Just Energy Ireland Like on Android and iOS?
Google Play Rating:⭐⭐⭐½ iTunes app store: No rating available yet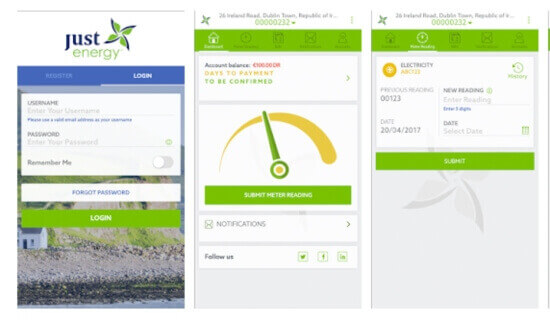 Receiving notifications was quite a useful option in the mobile app in particular, as it would show up on your notification panel at the top of your phone, and as such you were likely to read it sooner than if you just used the online portal. This hopefully meant not being surprised by your bills or government levy changes will be a thing of the past.
Customers were generally happy with the app and said it was easy to use, with some minor glitches like login errors and the messaging system temporarily malfunctioning.
What Were Just Energy Rates and Tariffs?
Just Energy advertised three main tariffs for residential consumers; Unlimited Energy, Rate Saver and Green Saver. There were then different flavours of each tariff, meaning you could say there were technically seven tariffs:
Unlimited Energy (Spring Green)
Rate Saver 12 months (Spring Green)
Rate Saver 12 months
Rate Saver 24 months
Green Saver 12 months
Rate Watch Variable (Spring Green)
1 year fixed discount
All the Spring Green Tariffs followed the tariff they were applied to except for being from 100% renewable energy sources.
On fixed rates please remember that carbon taxes, public service obligation fees, and VAT are subject to change as they are set by the government.
All tariffs benefited from additional discounts of:
a €10 per annum per fuel discount was applied to customers who sign up for online billing.
A €50 per annum discount per fuel for Direct Debit customers.
For dual fuel customers, there was also an additional €20 yearly discount (€10 per annum per fuel).
Altogether this means electricity-only customers could save €60, and a sizeable €140 discount for dual fuel customers.
What Was the Unlimited Energy Tariff?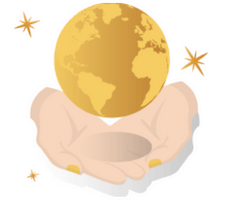 Customers could choose this tariff for their dual fuel energy needs, or electricity only (not gas only). The basic premise was that Just Energy calculated a bespoke rate for you based on your average annual consumption. You'd then pay that rate divided by twelve each month, regardless of overall energy price increases.
This rate was not available for customers who use PAYG meters.
Some examples of the rates you could have been paying, for dual fuel customers, were:
€103.99 for low-energy consumers (single households, living in apartments).
€139.00 for medium energy consumers (couples living in semi-detached houses).
€163.44 for high energy consumers (families living in detached houses).
To take advantage of this tariff, you had to sign up for Direct Debit billing and online billing, as well as submit monthly meter readings. In addition, if at the end of your contract your electricity consumption is 420kWh below your previous annual consumption for electricity or at least 1100kWh under for gas, you'd receive a €50 credit per fuel upon renewal.
This rate was great for customers who preferred to spread out their hefty winter bills, and the fact that your rate was guaranteed for 12 months meant a bit more cushioning against increased fuel prices - although it also meant you wouldn't have been able to benefit from any possible energy price decreases.
What Was the Rate Saver?
With this tariff, your rates would be fixed for twelve months with 100% renewable energy (Spring Green Option), for twelve months (standard option), or 24 months (standard option). This tariff was available for gas and electricity, electricity only, and gas-only customers.
What Was the Green Saver Rate?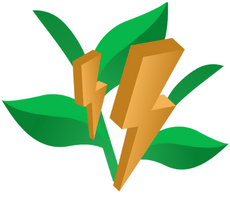 The green saver rate offered the same discounts as the other tariffs and was for dual fuel, electricity only, or gas-only customers. For the energy conscious, it had the added benefit of Just Energy investing on your behalf to offset 2 tonnes of carbon dioxide per year.
Each Irish household generated 1 ton of CO2 per year on average, so this was a welcome development which helped push Ireland closer to meeting its goal to reduce carbon emissions. It was also nice to know that not only will you be offsetting the CO2 generated by your household, but also another household's emissions! In addition, they'd also plant two trees for each customer on this tariff.
At Selectra we were highly impressed with the innovative and environmentally friendly aspects of this tariff and would recommend it as a good option for people who want to switch to a green energy supplier.
What Was the 1 Year Fixed Discount?
This was a fixed discount against Just Energy's standard unit rate on their standard tariff for 12 months.
Did Just Energy Have an Exit Fee?
Just Energy charge a €50 exit fee, which was in line with other Irish energy suppliers. However, they also provided the option of switching to another Just Energy tariff for free, which was a welcome addition. They also charged the same exit fee for their 24-month tariff, rather than doubling it for customers who exited in the first year, which we observe other suppliers do.
What Was Renewing Like?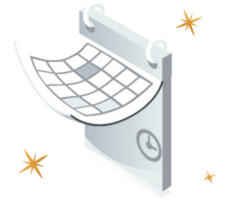 A big plus for us is that Just Energy would notify you up to 30 days before your contract expires, and discuss your renewal options - rather than letting you default to their standard tariff rate with zero discounts, as other providers are guilty of doing.
If you chose not to renew, change your tariff or switch providers, and ended up just staying with them, you'd still be automatically moved to the standard rate (Rate Watch Variable). This would definitely not be the best option as without discounts or cashback the standard rate tended to be the most expensive rate. Therefore we heavily recommended you either renew, switch tariffs, or switch providers to make sure you are on the cheapest tariff available.
Remember to compare your renewable tariff against other providers' offers every 12 months, to see if it's necessary to switch to get the cheapest option.
Did Just Energy Have a PAYG Option?
There was no PAYG option available with Just Energy for the general public. However, customers who were undergoing financial difficulties or have made an arrears repayment agreement with Just Energy may qualify for free PAYG meter installation. You could contact them if you thought you might qualify and would like to see about getting a PAYG meter installed.
Your PAYG gas card is provided by Gas Networks Ireland and handed to you by your registered installer, whereas your PAYG electricity card is provided by Just Energy. If you should lose your gas card you can pick up a replacement at any Post Office or selected Payzone outlets. On the other hand, if you misplace your electricity card you'll need to call Just Energy's Customer Services in order to arrange for a replacement.
As is the case with most energy suppliers, there was an emergency credit option available of €5 on each meter. They also provide a "friendly credit" option, where if you ran out of credit after 4pm on a weekday, or 5pm in summer, at the weekend or on a bank holiday, your supply wouldn't be cut off until the end of these periods. This option only applied to electricity, not gas, so you needed to make sure you were well stocked up with credit on your gas meter, especially in winter.
How to activate emergency credit Once your balance went below €5 and you receive a low credit warning, you could activate emergency credit on your gas meter by inserting your card and pressing the red "A" button, and on your electricity meter by pressing the "0" button.
Both meters could be topped up at any Payzone outlet - note that with new gas cards you should insert your PAYG card into the gas meter to register it first before attempting to top it up. There was no online top-up facility for Just Energy electricity PAYG meters, unlike other suppliers, but somewhat to be expected as PAYG was not an option offered to the general public with Just Energy.
What Was the Just Energy Fuel Mix?
Just Energy's Fuel mix is 100% renewable and they form part of the growing contingent of energy suppliers in Ireland who only deal in Renewable Energy. Other renewable energy providers include Energia, Panda Power, and SSE Airtricity.
What Was the Just Energy Contact Number?
Are you trying to get in touch with Just Energy? You will need to contact the newly appointed provider, Flogas. Head to our complete Flogas contact guide for more information.