List of LPG providers in Ireland
What is LPG?
LPG, also known as LP gas, stands for liquefied petroleum gas. It is a type of gas, usually butane or propane, that is cooled to be stored as a liquid (hence "liquefied") under pressure. The advantages of storing butane and propane gas this way are:
You can store much more gas in liquid form in a smaller space.
It is much cheaper and easier to transport LPG across Ireland via gas cylinders (also known as gas bottles) and tankers than to build new connections to the natural gas grid.
The main suppliers of LPG in Ireland are Calor Gas and Flogas, although smaller companies do exist such as Tervas Gas.
What are the advantages of LPG?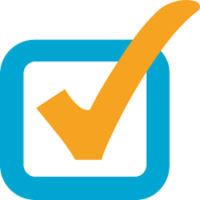 In general, the main advantages of using LPG are its portability, pricing, and environmental impact. As mentioned in the above section, LPG cylinders can be easily transported, or LPG can be delivered by tankers to refill private LPG tanks.
When it comes to pricing, LPG prices tend to be more stable than other fossil fuels due to larger LPG reserves. It also becomes much more attractive when considered in comparison with the alternative of paying for a connection to the natural gas network.
Depending on the distance from a house to the gas distribution network, the connection can be pricey. For a house in a fairly urbanised area which has an available connection just metres away, it could just be €220. By using LPG, you're avoiding that upfront cost from the outset.
But consider a standalone detached rural house a mere 100 metres away from the gas line, and costs quickly escalate to just over €4000. Looking at how spread out Ireland's population is, and the existing energy infrastructure location, LPG could be an excellent and convenient choice for home heating and cooking needs.
For customers looking for alternatives to a traditional gas connection, LPG easily wins out over other choices, such as heating your home with oil. In fact, combusting LPG produces 15% less carbon dioxide than combusting oil. LPG is also virtually impossible to steal from home storage tanks, which unfortunately is not the case with oil.
Due to the nature of LPG and the fact that a leak or spill wouldn't contaminate the environment, an LPG tank can also be hidden underground if you'd prefer not to see it in your garden. Although LPG is not currently considered a green renewable home energy product, BioLPG is and is becoming more popular and more readily available.
What are the disadvantages of LPG?
Large LPG tanks for residential storage have to be rented from an LPG supplier such as Calor Gas or Flogas. This means that although you may escape having to pay standing charges to Gas Networks Ireland for connection to the grid, you will still have to pay an extra fee to your LPG supplier for renting your LPG storage tank.
Rental fees for LPG tanks do tend to be reasonably priced at just over €100 a year. However, you will also need to add on yearly servicing costs for your tank and appliances (as with traditional gas boilers).
There are relatively few LPG suppliers in Ireland, and therefore you have less choice and less competition. Less competition means less downward pressure on pricing, leaving Irish LPG consumers somewhat at the mercy of the market.
Last but not least, there is the issue of delivery. Tankers could be delayed around peak demand periods, such as the colder winter months, by a surge in demand, or inclement weather. This means that without careful planning and foresight,there is a slight possibility you might be left without any LPG to meet your needs.
---
LPG uses
LPG in Ireland is used residentially for three main purposes:
Cooking
Heating
Autogas
LPG Cooking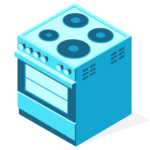 LPG is quite safe to use at home to cook food with, as it burns at a consistent rate. LPG can be used for cooking either via a household connection (customers have LPG storage tanks in the garden) or by directly connecting the LPG gas cooker or barbecue to a cylinder.
Even for those customers who don't usually use LPG for cooking, the ability to connect up a barbecue to it is a useful option. LPG gas barbecues avoid many of the pitfalls of coal and wood-burning barbecues. No need to worry about the fire burning low, the wood being damp, or the BBQ starter block not catching fire.
LPG Heating
LPG can be used to heat homes through either central heating with an LPG boiler or by using individual space heaters. LP Gasboilers are compatible with conventional gas central heating systems, giving you greater flexibility and no need to make any other changes to your home.
LPG and Autogas
The third most popular fuel for vehicles in the world, Autogas is cheaper than petrol and diesel, but a car does need to be converted in order to use it. If you're interested in learning more about Autogas, check out our article on why and how to switch your car to autogas.
---
The Role of LPG suppliers
So what exactly do LPG suppliers do? In Ireland, LPG suppliers arrange LPG deliveries to storage depots from the port, and from storage depots to:
Residential LPG storage tanks
Small and Medium enterprises
Petrol stations (Autogas and occasionally cylinders)
Suppliers also refill empty gas cylinders and are responsible for carrying out safety checks on cylinders. Safety checks are needed to ensure that wear and tear have not rendered gas bottles inefficient or potential safety hazards.
When choosing an LPG supplier there are several points you should keep in mind in order to get the best deal for your household:
LPG Pricing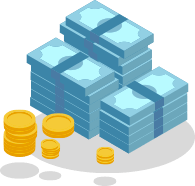 An important consideration for many billpayers and essential to calculate a realistic budget. First-time gas cylinder customers should be aware that they'll have to pay an additional fee for a first cylinder as well as for the gas purchased.
If considering changing your household over to LPG, make sure to contact different suppliers to get a quote for the work needed. Bear in mind that oil tanks in good condition can also be converted to store LPG.
LPG Offering
Not all LPG is created equal. For gas cylinder customers, the different sizes of cylinders should decide your purchase and there is no need to sign up to a contract with an LPG supplier. In their own way, gas bottles are very much a type of PAYG gas.
Customers signing up to have LPG delivered to their house should take a closer look at supplier's offerings. Small households with just a few inhabitants may not necessarily need a tank installed and can get away with using several large LPG cylinders instead.
Homeowners nowadays can opt for LPG or BioLPG. Customers should keep an eye out for special offers as LPG suppliers will normally sweeten the deal with a set amount of free LPG for signing up with them. We would suggest checking out Calor Gas and Flogas before making any decision.
Who regulates LPG in Ireland?
Much like energy providers who supply energy to the electricity and gas networks, LPG suppliers in Ireland also need to follow regulations.
The CRU has the responsibility of regulating the safety of any LPG activity that makes LPG available to domestic customers. This is done by implementing the Gas Safety Framework as warranted by the Electricity Regulation Act of 1999.
LPG employees who have personal safety concerns should contact the Health and Safety Authority (HSA).
Customers with complaints should try to resolve them through their LPG providers' customer service channels first.
---
The Future of LPG (bio LPG)
As fossil fuel usage winds down ahead of Ireland (and the world)'s attempts to curb carbon emission, does LPG have a future?
Stocks of LPG are far greater than other fossil fuels we use for energy, so in theory, LPG could be used to bridge any shortfall in the coming years as Ireland transitions to fully renewable energy. LPG also produces far fewer emissions than other fossil fuels, and new renewable sources of LPG could make it even more attractive to use.
In the meantime, if you can't go 100% renewable, LPG is definitely a cleaner cheaper option for your household. For more information on the future of LPG, check out our article on LPG and sustainable development.
The services and products mentioned on this website may only represent a small selection of the options available to you. Selectra encourages you to carry out your own research and seek advice if necessary before making any decisions. We may receive commission from selected partner providers on sales of some products and/or services mentioned within this website. Our website is free to use, and the commission we receive does not affect our opinion or the information we provide.