Panda Power Contact Info: Phone Numbers & Emails

Panda has now ceased operating in the Irish energy market. In this guide, we provide you with all the various contact options available so you can reach them fast and easily. Whether you are looking for a phone number, email address, or looking to write to the provider, we have all Panda Power contact details below.
Panda Power has exited the energy market! On 13 September 2022, Panda Power announced it would be withdrawing from the Irish energy market due to ongoing energy crisis.

Panda Power customers will have been transfered to Electric Ireland for their electricity and Bord Gáis for their gas as part of the CRU's Supplier of Last Resort (SoLR) process. If you have been moved to your SoLR, you will need to stay with them for 90 days before you can switch again.

Looking for Panda Waste? Check Out Our Guide!
How do I contact Panda Power?
We have listed the main Panda Power phone number, email address, and postal address in the table below. To avoid being on hold for a long time and to get through to the correct department for your query, we suggest you read on and find specific information by department.
For emergencies Panda Power did not deal with any electricity or gas emergencies. Contact ESB Networks at 1800 372 999, or Gas Networks Ireland at 1800 20 50 50 for gas emergencies. Both numbers are available 24/7.
What is the Panda Power phone number?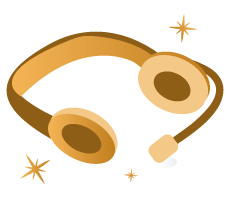 As Panda Power is part of the Panda Group which also manages Panda Green for bin collection services, it can be very easy to be passed from department to department when calling the main number.
To make sure you reach the right department quickly and easily, we have divided the Panda Power contact details into the following subcategories:
See full details for each department below.
How do I contact the Panda Power customer service department?
Referred to as the 'Customer Care team', you can reach a representative from Monday to Friday from 8:30 a.m. to 5:30 p.m. The Panda Power phone number is 01 829 8992.
You will want to call the Panda Power customer care Team for the following reasons:
Queries Handled by Panda Power Customer Care Team
To modify your account details
To close your current account
To submit a meter reading
To make a complaint
If you have issues with your prepayment meter
For questions regarding your online account
Panda Power customers can also submit meter readings, pay bills and update their direct debit via their 'My Panda' online account.
How do I contact the Panda Power sales department?
If you are considering switching to Panda Power, the provider has various ways to reach them. To ensure you receive a good offer, we would recommend that you verify the average cost for electricity and gas and verify the current cheapest electricity provider list.
Representatives are available Monday to Friday from 8:30 a.m. to 5:30 p.m.
How do I contact Panda Power for a complaint?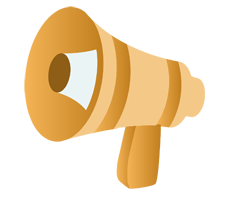 If you have a complaint or are thinking of leaving the provider, then perhaps you will want to reach the Panda Power Loyalty Team prior to doing so.
The contact phone number is 01 773 9996 weekdays from 8h30 a.m. to 5h30 p.m. The company and representatives pride themselves on giving great service, so it may be worthwhile giving them a chance if you are having any issues with them.
You can also visit our Panda Power Reviews page to see other customers' experiences with the provider. Feel free to add comments about your own experience on the reviews page as it helps everyone know the quality of service received.
How do I contact Panda Power for waste queries?
One thing that sets Panda apart from all of the other energy providers is that you can also contract your bin collection on top of your electricity and gas.
Contacting Panda Green is the same number as the Customer Care Team for your energy, that is 01 829 8992, from 8h30 a.m. to 5h30 p.m. weekdays. However, you can email a Panda bin collection representative directly at [email protected]
What are Panda Power's Business contact numbers?
There are two different contact sections for Panda Power business customers. One for customer service and one for sales.
We summarize the Panda power contact information for businesses in the table below.
Panda Power Business Contact Details

| Department | Phone Number | Email Address |
| --- | --- | --- |
| Panda Power Business Customer Care Team | 01 829 8992 | [email protected] |
| Panda Green Business Solutions | 01 864 9751 | [email protected] |
Can I contact Panda Power from Abroad?
Yes, as all Panda Power phone numbers are regular landlines and not an 1800 or 850 number, you can therefore still contact any of the above-mentioned departments without difficulty. You will still have to pay any long-distance charges, so you may want to consider contacting them via email instead.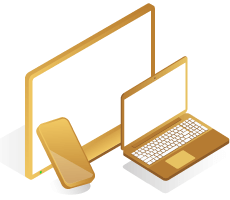 Other Panda Power Contact Details
There are various other ways for you to contact Panda Power besides just over the phone or by email. We break down a few more ways to get in touch with the supplier below.
Social Media
There is also Panda Power contact availability via social networks. Instagram and Facebook are particularly effective for getting the answers you need fast. You can also have a look at Linked In should you want to look for jobs at Panda power.
Web Chat
As it is getting more common nowadays, you can also contact Panda Power by webchat. It is available for non and existing customers for both residential and business. Agents are available Monday to Friday from 8h30 a.m. to 5h30 p.m.
To access an agent via chat, simply head to the Panda Power contact us page and click on the 'chat with us' button. You will be asked to provide a few details to start the chat with a representative:
Name
Email address
Your Panda Power account number (if available)
Brief description of your query
Get Free Energy Advice For general energy enquiries, you can call one of our experts at Selectra on 01 267 8669. Our energy experts are available Monday through Friday from 10 a.m. to 7:30 p.m. You'll get through to an agent in a matter of seconds and be able to get expert energy advice for free
Summary of Panda Power Contact Information
Below, we've listed all the Panda Power Contact details no matter the issue. Don't forget that, for minor customers service queries, you may get a faster response by contacting Panda Power via their social media channels.
All departments are available weekdays from 8h30 a.m. to 5h30 p.m.