Waste Management Services and Options

Waste management is often something taken for granted, and we would barely spare a moment of thought towards it in our day-to-day lives beyond putting something in a bin and dragging it out for collection. With the price of home utilities ever-increasing however, it is well worth seeing if you can save money on your waste management while doing your bit for the environment.
What is waste management?
Waste management, otherwise known as waste disposal, is the process of controlling the course that our refuse takes from the moment that it enters society, to the moment that it must be disposed of, in an ecological, efficient, and responsible manner. Although it might not be the most interesting subject in the world, without people and resources dedicated to this, our waste can easily pile up, causing environmental damage and risking our health.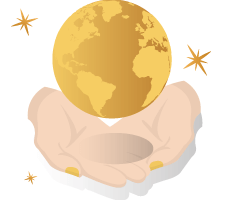 Efficient waste management is tied to three core principles
Reduce - Limiting the amount of non-recyclable materials we purchase and use
Reuse - Giving materials and resources further purpose after their initial use
Recycle - If the materials can't be reused directly, then they should be broken down for recycling so that they can be used to create new items
The Waste Action Plan for a Circular Economy epitomises this philosophy. Introduced in 2020, this plan is Irelands roadmap for waste management planning. This plan effectively has one core goal: to ensure that when raw materials enter the economy, they are reused and recycled as many times as possible before disposal, thus reducing the prevalence and damaging effects of single-use items and unnecessary waste disposal.
Waste management planning can begin before the materials even arrive in our home. Conscientiously purchasing products with a lower volume of packaging, and checking that all of the materials packaging the item are recyclable for example is a great way to start, and can save a lot of effort down the road.
Why is waste management important to me?
Firstly, money. Inefficient waste disposal will affect your wallet. Most domestic waste collection plans are limited to a set maximum weight collection limit per year. If this volume is exceeded, then your service provider will charge a penalty fee for each kg over the limit. Alternate plans are based on the collection weight per pickup, or a flat price per pickup. This means that the heavier your bin is, and the more frequently you require it to be collected, the higher your bills will be.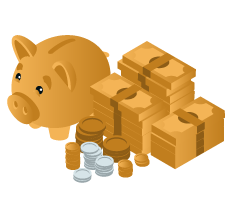 The best things you can do to better manage your waste output are to purchase products with minimal packaging, research which items can be placed in which recycling bin, and utilize civic amenity and recycling centres.
Secondly, the environment. Irish households create on average around 14 million tonnes of waste per year, of which around 14% goes directly to landfills, along with on average 30% of items placed within recycling bins being incorrect. These figures along with a high volume of fly-tipping and the improper disposal of hazardous waste creates a recipe for environmental contamination.
It is easy to zone out or to think that these things don't matter, but not only is poor waste management simply wasteful, it can also cross over and enter our food or water cycle, affecting the safety of produce and risking our health.
Domestic waste management
Waste management in your home is relatively simple, but one that could be costly to both yourself and the environment if mismanaged.
When you move home, similarly to when you check for the best gas and electricity deals, you should also take a moment to find out which companies offer the best waste collection packages. Once you have decided on a company, they may supply you with recycling bins, provide guidance on how to use them, and inform you of when your collection dates are.
If you find that your bins are still filling up too quickly, or you have items that cannot go into these bins, then you can take your waste to a civic amenity or recycling centre. These centres are free to use and handle a wide variety of materials, from plastics and cardboard to batteries and white goods. The smaller the amount of waste you dispose of at home is, the cheaper your waste management bills will generally be.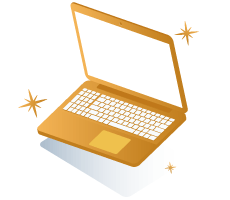 Most waste disposal suppliers offer a wide variety of ways to manage your account and measure your expenditure. From varying types of collection plans to suit your specific household needs, to collection weight history and pick-up calendars. Make sure that you check on your account regularly to find out if you need to take proactive steps to improve your waste processing or change to a better plan.
Commercial waste management
Commercial waste management tends to be quite different from the domestic market, particularly in the types of services that are offered.
Due to the fact that businesses have very different requirements to one another, it is rare to find concrete price plans online. Instead, most commercial waste management companies encourage potential clients to make direct contact with them, so that they can create a bespoke plan and quote.
On top of being able to collect standard disposal items such as cardboard, bottles, plastics etc, commercial waste management companies can also offer the collection and safe disposal of hazardous waste, medical waste, confidential shredding, skip hire and much more.
How do I choose a waste management company?
Luckily, this is a pretty easy thing to do. Although there currently isn't much in the way of price comparison sites in general, there is a huge amount of information to be found online, including here at Selectra.
Firstly, you should establish some core criteria for your search, such as: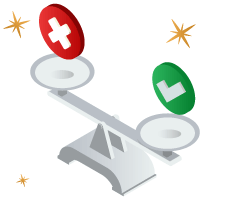 Which companies operate within my area?
What type of plan suites my needs, standard, pay by lift, or pay by weight?
What volume of waste do I output and which size of bin should I choose?
Which supplier provides waste management options for my type of refuse?
Is the price suitable for me?
Is the company reputable, and do they have good reviews?
How easy is it to manage my account, and do they have an app?
The list could go on.
The easiest way to find out which waste management service operates in your area is to either check your local authorities website or to simply input "waste management Dublin" for example. Alternately if you have a supplier in mind, head over to their website, and check their coverage area from there.
Waste management policies and penalties
Despite how easy it can be to responsibly dispose of waste, there are of course always a few who would seek to get rid of their rubbish in irresponsible ways, such as by fly-tipping or putting their refuse in any bin without care. In 2019 alone over 70,000 tonnes of fly-tipped waste was collected.
Thankfully, it is becoming ever harder for those who do not wish to practice responsible waste management. In 2005 penalties of up to fifteen million euros or up to 10 years imprisonment were introduced for commercial businesses for consistent incorrect waste disposal. Domestic suppliers like Greyhound also have teams in place to inspect household bins and will levy a €30 charge for each instance of improper recycling segregation.