All the Glowpower Contact Details for 2023

If you are looking for the Glowpower contact information, look no further! Our complete guide covers all the best methods to reach the provider. Whether your preference is to communicate via email, phone, post, or social media, read on and quickly find all the Glowpower contact details.
---
Glowpower is not accepting new customers! Since March 2022, Glowpower has not been accepting new customers for its tariffs. This has been due to the rising wholesale electricity prices which has made it difficult for some suppliers.

If you're a Glowpower customer and want to switch or you're just looking for the best tariffs at the moment, give our energy experts a free call for energy advice!

Call Our Energy Experts on (01) 267 8669!
All Glowpower Contact Details: A Quick Reference Table
The table below summarises all of the Glowpower contact details. Don't forget that you can also use the energy provider's online contact form to place any query as well. Representatives are available Monday to Friday from 9:30 a.m. to 5 p.m.
How Do I Contact Glowpower?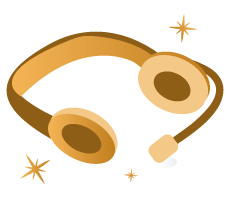 As seen in the summary table above, Glowpower makes it very easy to reach them by providing one single phone number of 01-960-9690 to contact them, regardless of what your query may be.
The great thing about their customer service number is that it is a local number, not a LoCall or an 1850 number. This means that you don't need to worry about racking up extra charges on your mobile phone bills, as often 1850 and LoCall numbers are not included in the "free minutes" of mobile tariffs.
The downside is that there is no emergency contact number available outside of their regular business hours.
If you prefer, you can use their online contact form, to do so, just follow these easy steps:
Go to the company's website.
Click on the "Contact" option from their menu.
From this contact page, enter your name, email address, and the details of your query.
Click on the 'submit' button.
A customer services consultant will respond to you.
What Is the Glowpower Contact Number for Business Customers?
Unfortunately in terms of energy products, Glowpower currently only offers electricity to residential customers in Ireland. They do not offer gas nor do they have any offer for businesses. We will update this section should the situation ever change.
How Do I Contact Glowpower from Abroad?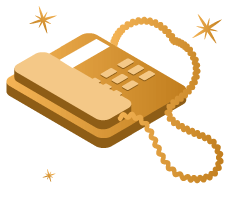 As we all know, 1850 and 0818 numbers do not work outside of Ireland. Luckily for Glowpower customers, their contact number is not one of those numbers, but rather a Dublin phone number.
As such, if you are outside the country and need to contact Glowpower, you usually need to dial '00' first, add the country code for Ireland of 353, and then drop the first 0. This makes the Glowpower phone number to dial from abroad +00353 1 960 9690. Keep in mind that lines are only open Monday to Friday from 9:30 a.m. to 5 p.m. Ireland time.
Are There Other Glowpower Contact Details?
Apart from calling the company, there are other ways to contact Glowpower than over the phone. We take a look at a few more ways to get in touch with the supplier below.
Can I Contact Glowpower Through Social Media?
The company is present on both Twitter and Linkedin. Even though there doesn't appear to be a whole lot of activity on these platforms, you can always reach out to them on the following links:
Can I Contact Glowpower Online?
If you are an existing customer, you can always log in to your Glowpower online account to get answers to common questions or get in touch with the provider.
Don't be surprised if you get redirected to the company's Australia webpage after you log in. That is the company's origins and where online accounts are managed despite receiving energy services in Ireland.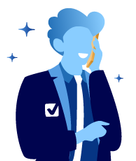 Are you stuck logging in?
Call one of our knowledgeable advisers and get logged in minutes.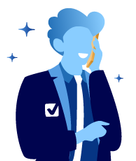 Save money on your energy bills with Selectra.
Selectra is currently closed. You can leave your phone number and get a free callback.
What Is the Glowpower Contact Information by Post?
If you prefer to write a letter to the company, the address is:
Glowpower Contact Mailing Address
Glowpower Ireland
20 Harcourt Street
Dublin 2, D02 PF99.
What Is the Glowpower Phone Number for Complaints?
If you are unhappy with the services received and would like to present a complaint about Glowpower, you need to follow these steps:
Contact Glowpower's customer service department at 01 960 9690 to see if they can resolve the issue to your satisfaction.
If the problem persists, you can make an official complaint by either sending an email to

[email protected]

or writing a letter by post. Written communications will help you prove the communications exchanged should you ever need to for legal purposes.
If the problem persists after all of this, the CRU can then intervene on your behalf after a two-month period of your written complaint has passed.